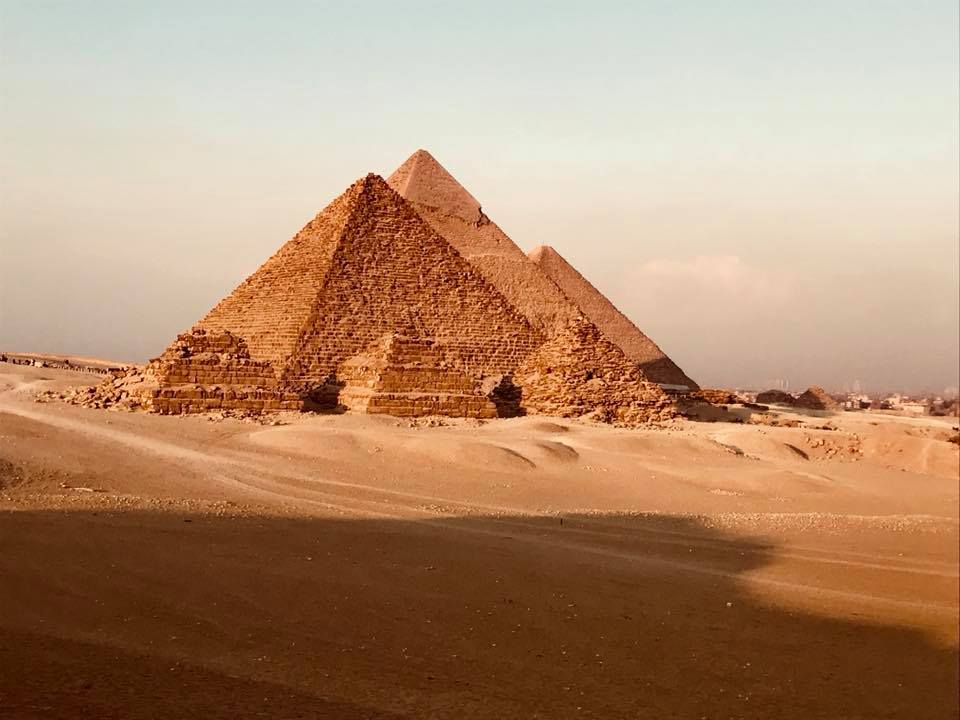 After vising in Egypt, I can tell you that we were happy we went.  But, there are some things we wished we knew before we got there that would have made our trip better.  Below if a list of those things, as well as some things we did that we were glad we had:
1.  You must purchase a visa when you land.  There are no signs that assist in this regard.  Our guide took care of this for us, but if you have to do it alone here is how: when you land you will be funneled into an arrival hall before you collect your luggage and go through customs.  On the right hand side, you will see a bunch of bank kiosks.  You can buy the visa there and also change money at the same time.  The visa must be paid in cash and costs $25.00 USD per person. Once you get the visa, you can proceed to passport control and then to collect your luggage.  The Cairo airport is a disaster when it comes to luggage collection. It takes FOREVER. If you can get away with just a carry on, that will be your best bet, and a HUGE time saver for the rest of your trip.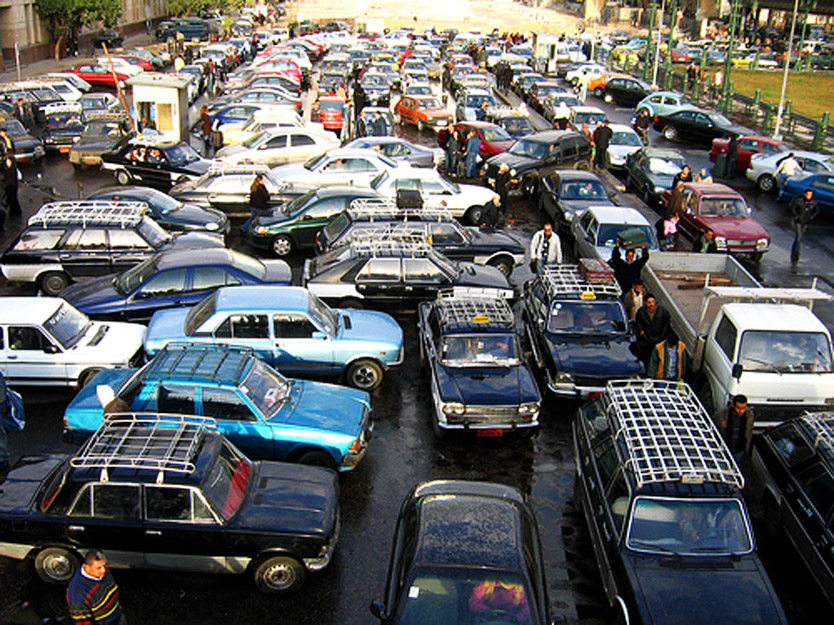 2.  Hire a local guide and driver.  This will be the best spent money for safety and peace of mind. Comparatively speaking, it's not that expensive, and it makes navigating the sites and the city A LOT easier. Trust me, you do NOT want to drive in Cairo, and you also do NOT want to take what they call public transportation. It is little more than a mini van crammed to the brim with people. It is so full that they often can't even close the door! People just jump on and off mid-traffic! Do you want to be stuck in that, in the most insane driving ever? I don't think so. The photo above was borrowed from Mr. Google, but it is a pretty accurate representation of what goes on on the road: cars in every direction, livestock, and some pedestrians peppered in for fun.  Also, there is Uber, but again, it's local drivers, with local cars, who likely don't speak English. And, don't get me started with the taxis.  All I read and heard about were horror stories of bait and switch pricing and not letting you out of the car until you paid. Plus it is a lot easier to have a local do all of the translating, hassling, and negotiating for you. Finally, with a guide, we rarely waited in line for anything anywhere.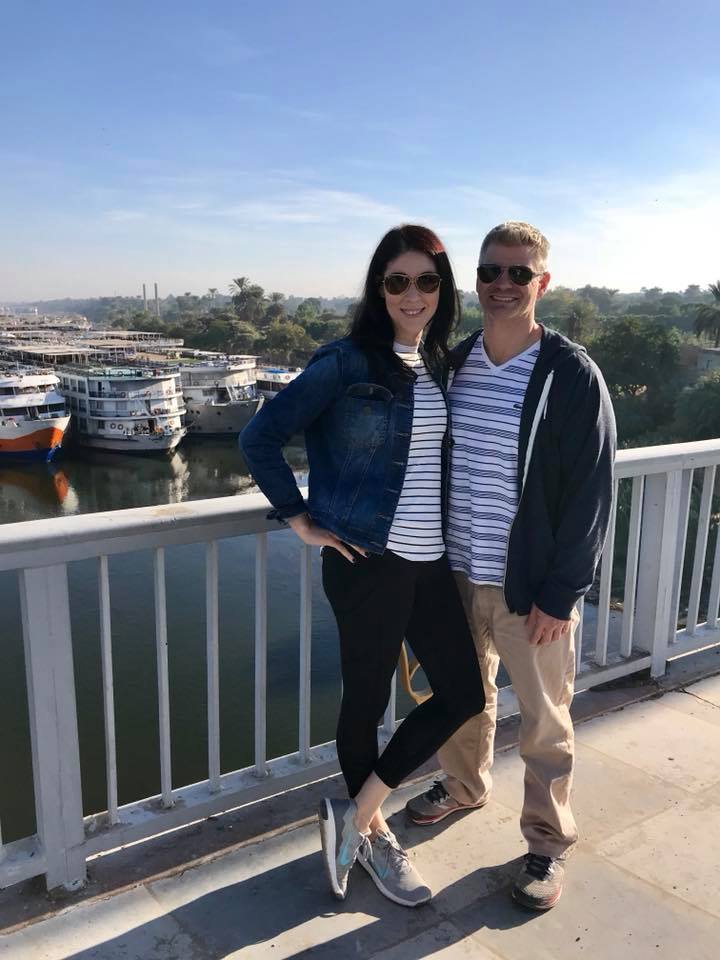 3. Spend two days in Cairo and two days in Luxor and take the cheap and short flight to get between the two.  Everyone kept recommending a Nile River cruise; but honestly, unless there is a way to do it with a very small group or privately, this is not for me.  See those big ass boats, back there.  Those are the Nile cruise boats.  The boats are huge, kind of old, and they do not look that comfortable. As in,they did not look as nice as the lowest level cruise liner in the U.S. But, it is a great way to cover a lot of ground and see some beautiful countryside.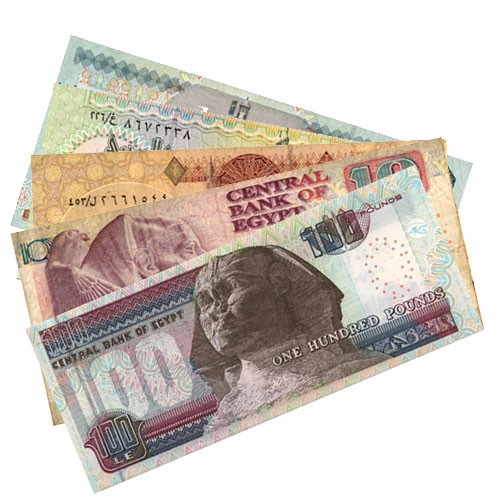 4.  You must change money into local currency (they prefer their own currency and USD and credit cards are not widely accepted), but be sure you have a lot of smaller bills because …
5.  EVERYONE expects a tip for every single little thing.  If a worker at a site takes a photo of you, their hand will be out.  If someone gives you directions to the bathroom, they expect a tip.  They are not shy either.  They will ask, hand out, and follow you around continuing to ask.  To avoid this, get your own guide and ignore everyone around you. Don't let them take photos for you. Don't let them show you a "special" place. Just ignore them and avoid them.
6.  This brings me to your bathroom experiences in Egypt.  Bring your own toilet paper and hand sanitizer everywhere. This was the best thing we did.  There will either be no toilet paper or paper towels in any of the bathrooms or they purposefully take them out so a person can hand two squares of toilet paper to you (like, literally two squares) for a tip. Also, sometimes you have to pay to use the restroom, so keep small bills with you at all times.
7.  On the other hand, it is very much a pay to play economy.  If you want to stay at the pyramids after they close, offer the guard some cash. If you want to enter a prohibited or closed off part of a site, pay the site keeper.  There is a price for everything here; and honestly, I am not so sure that they do not purposefully "close off" portions of sites just so people can pay to get into them.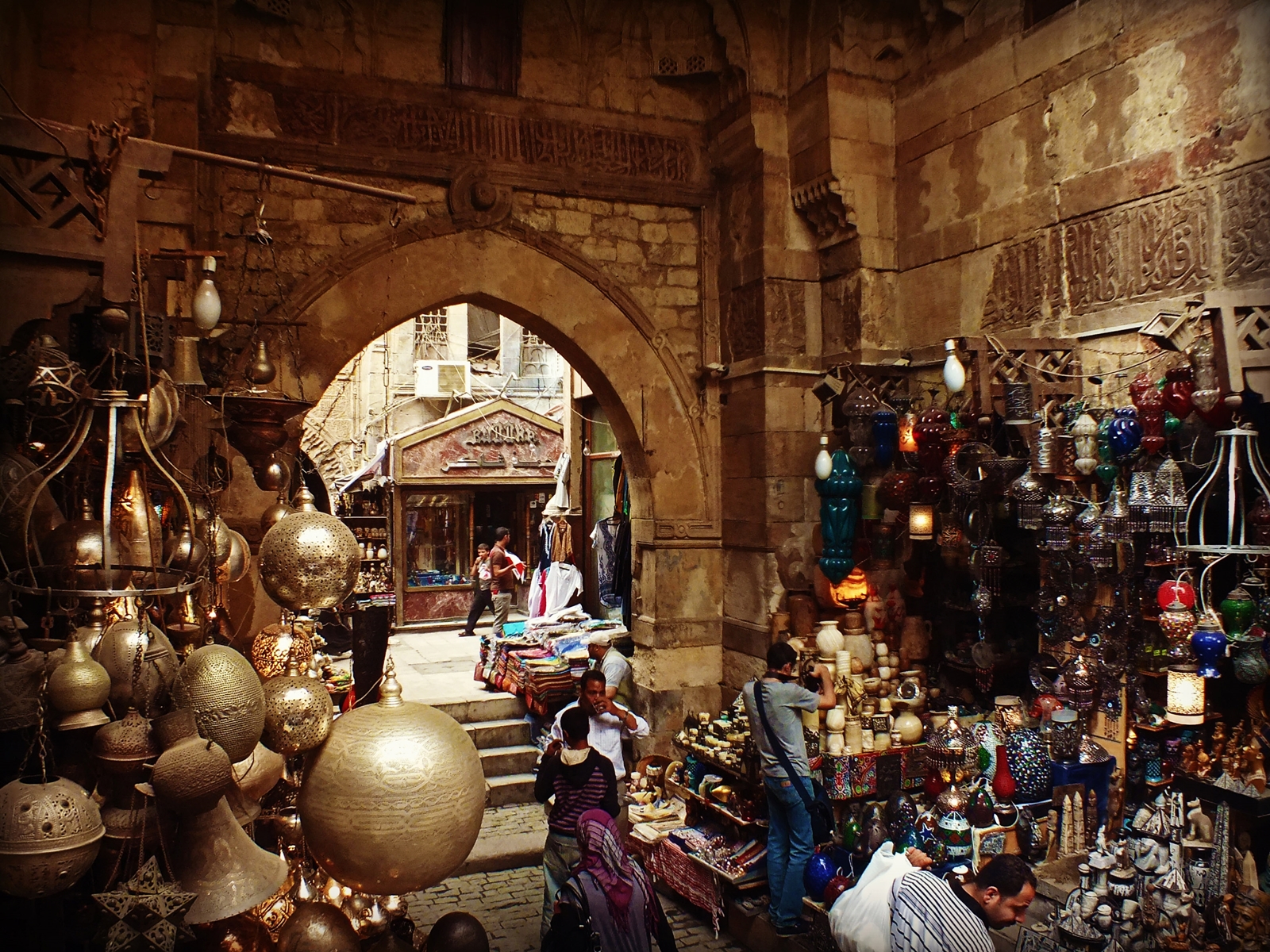 8.  Negotiate. Negotiate. Negotiate.  Never pay the asking price of anything. Ever. Well, except in restaurants.  Everything else is up for negotiation.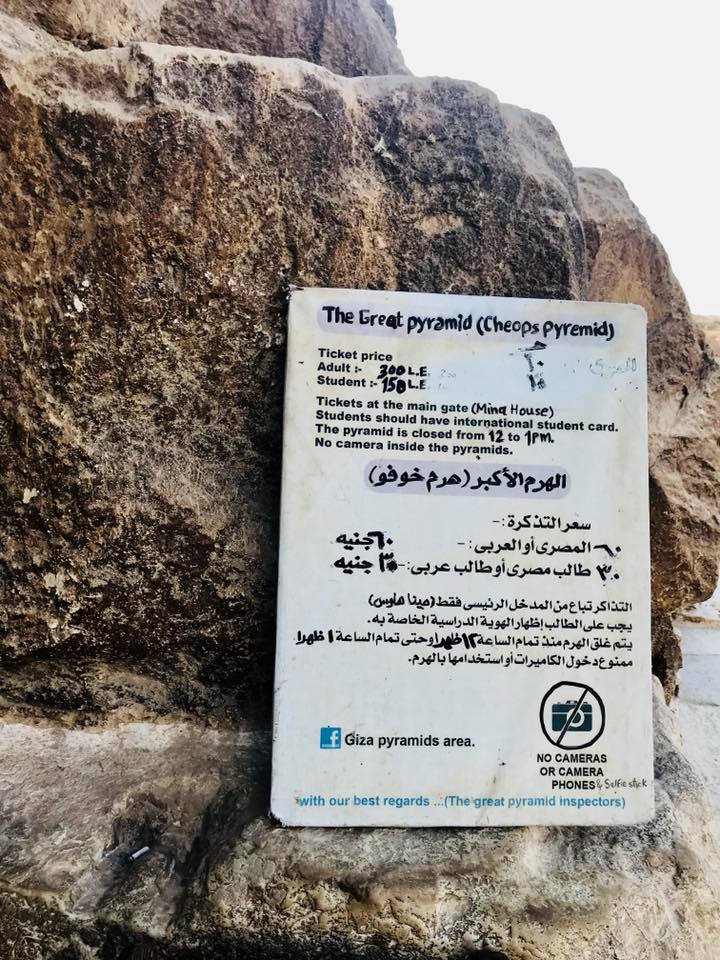 9.  Often times you will see a no photo sign. In most sites, if you are caught taking a picture they will take your phone or camera and make you delete the photo and kick you out. This is, of course, sporadically enforced. However, almost every single site sells a photo pass.  If you buy the pass, snap away.  Keep the ticket on you because they will ask you for it, but once you buy it, take all the photos you want. Is it a scam to make more money? Probably. But the ticket is usually like $2.00, so it's worth it to be able to take pictures.
10.  This one sounds obvious, but don't drink the water anywhere.  Make sure you have bottled water to brush your teeth.  Also, make sure all ice is made from filtered or bottled water.  The better hotels will have free water for you.
11.  There is security everywhere so be prepared for that.  When you enter a site or the property of a nice hotel, there is a law enforcement stop.  They will question the driver and search the car and its trunk with dogs and under-car mirrors. Once you get through that, you will have to go through security again at the entrance of  every site and before you enter any hotel. You will go through detectors while your bags get scanned.  Sometimes they will open the bags and check inside. I didn't mind this one bit.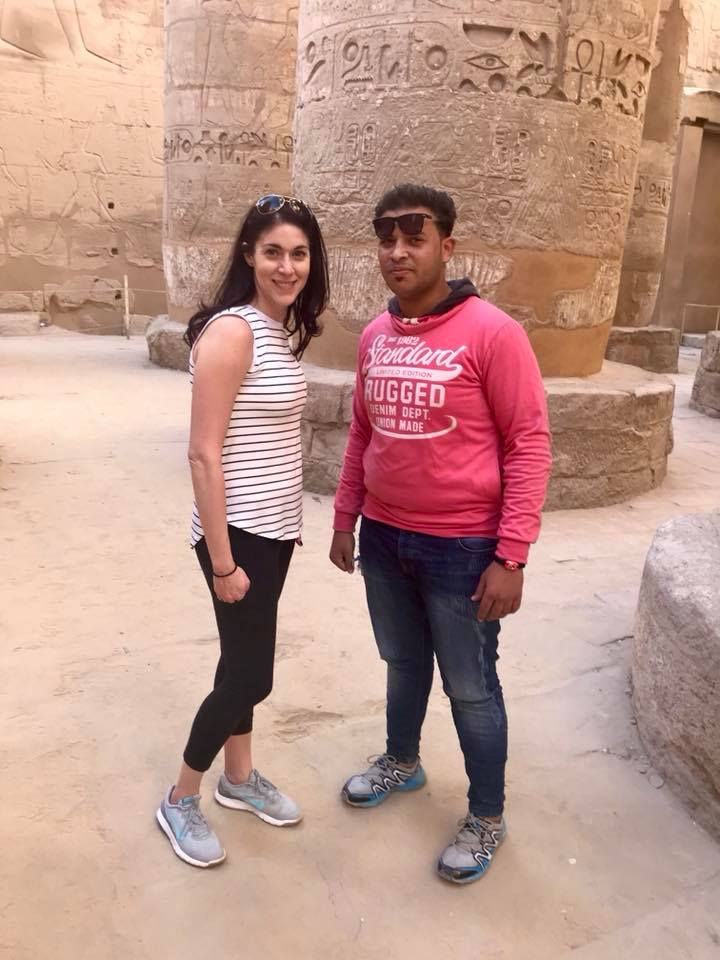 12. The locals are fascinated by Westerners. They will whip out their phones and take photos of you.  They will even come up to you and ask you to take pictures with them. One word of caution: if they see you are willing to pose for a picture with them, they will line up for pictures, and you can be there all day taking pictures with complete strangers and sometimes entire families! What are they doing with these pictures?!?  Actually, I don't want to know. My advice is to be nice and take a few photos, but then say no. Trust me, if you don't, it will never end. Which brings me to my next thought, should I have asked for a tip for allowing them to photograph me?!? Just kidding.  Kind of.
So, with that, I hope that my primer here helps to make your trip more enjoyable and less of a hassle. Again, Egypt is a wonderful place that offers a multitude of unique opportunities to experience legendary antiquity, up close and personal, and I highly recommend that you go. I just prefer to know what I'm getting into before I get there and figure you do too!  Have you been to Egypt and have any tips to add?  If so, I'd love to hear from you!