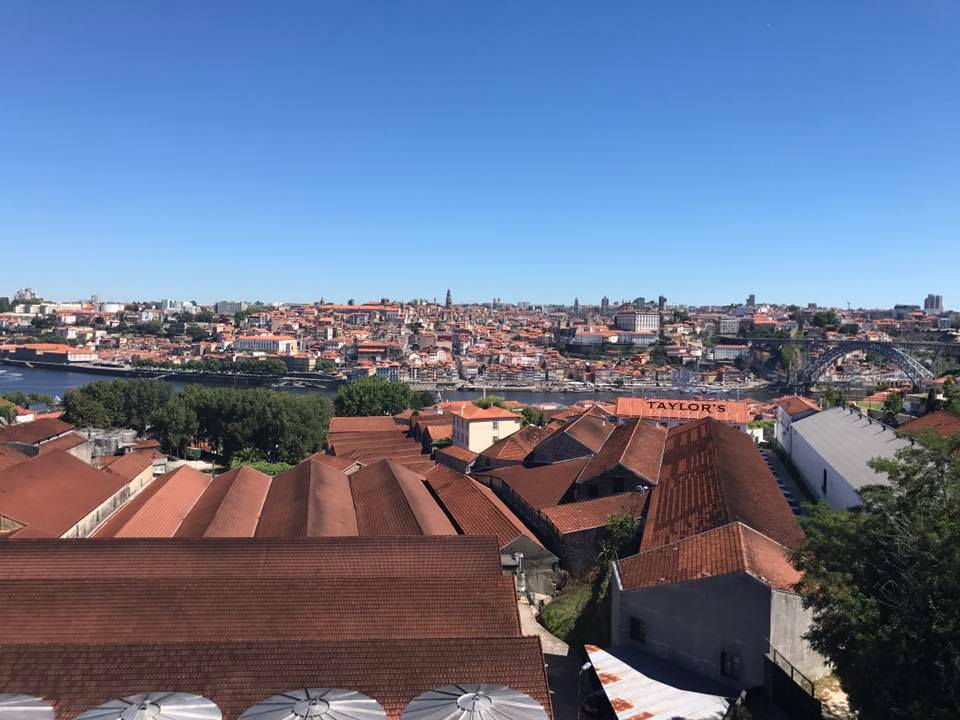 If you have a thing for tiles on the walls and on the floors, love Port wine, or are a foodie, then this is the place for you. Porto, or Oporto as the locals call it, is a modern city with iconic building facades and dynamic gastronomy.
It is like the San Francisco of Portugal and the Douro Valley is its Napa. As a matter of fact, Porto's historic area was classified as a UNESCO World Heritage Site in 1996. In 2001, its wine region, the Alto Douro Wine Region, was also declared a UNESCO World Heritage.
Port wine, that sweet, red dessert wine, is a fortified wine produced exclusively in the Douro Valley. It is the literal reason why most people come to Porto. The Douro Wine Region Valley is the oldest demarcated wine region in the world.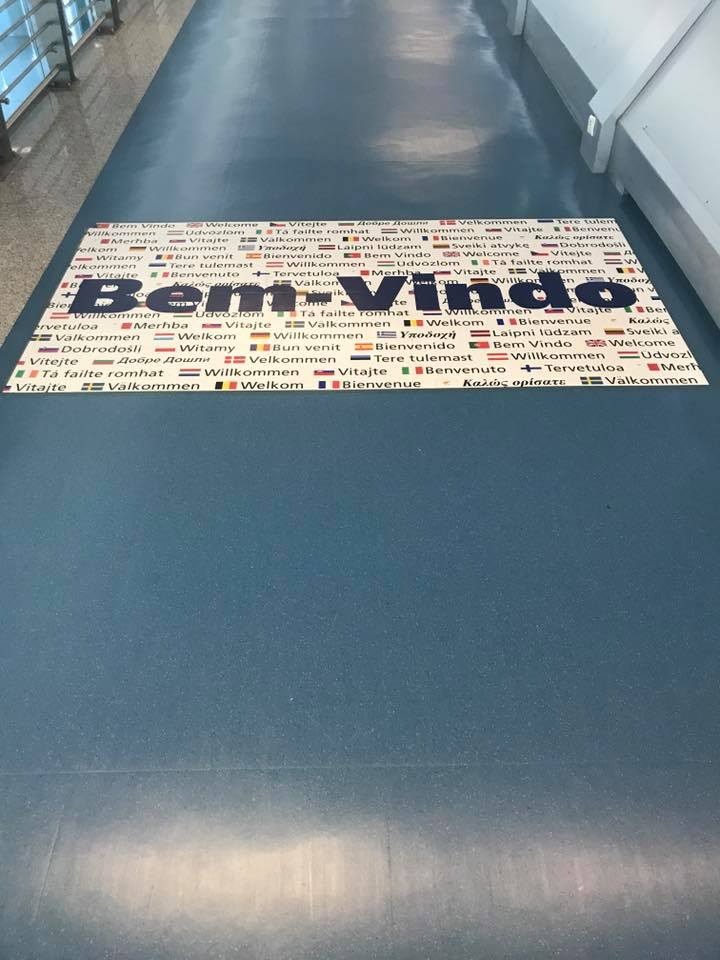 Unfortunately, we only had one day to spend in Porto. We woke up early in the morning and took a 30 minute flight from Lisbon to Porto (you can also take a 2.5 to 3 hour train from Lisbon). Because of our tight time frame, we did not have a chance to visit the Douro Valley.  If you have more time, I recommend an overnight in Porto so that you have at least one full day to visit the city and an overnight in the Douro Valley so that you have another full day to visit the region and do proper wine tastings.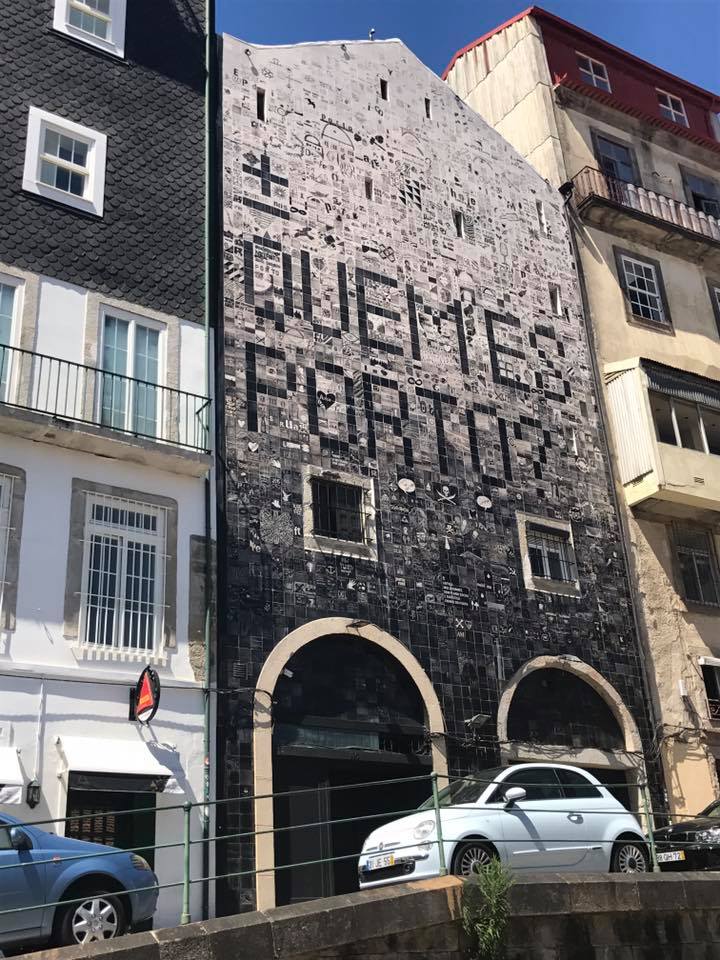 We were met by Sara of Oporto & Douro Moments who would be out guide for a whirlwind of a day in Porto. Sara specializes in the Douro Valley and is native to Porto.
Despite that we would not have a chance to visit Douro with her, Sara made sure that we still experienced the heart of Porto – Port Wine. So, our first stop was Vila Nova de Gaia (or Gaia as it is locally know), which is just across the river from Porto, over the Dom Luís I Bridge, a bridge designed by Gustave Eiffel, you know, the Eiffel Tower guy. In Gaia is where most of the Port wineries have set up shop outside of the Douro Valley. We visited Pocas Junior.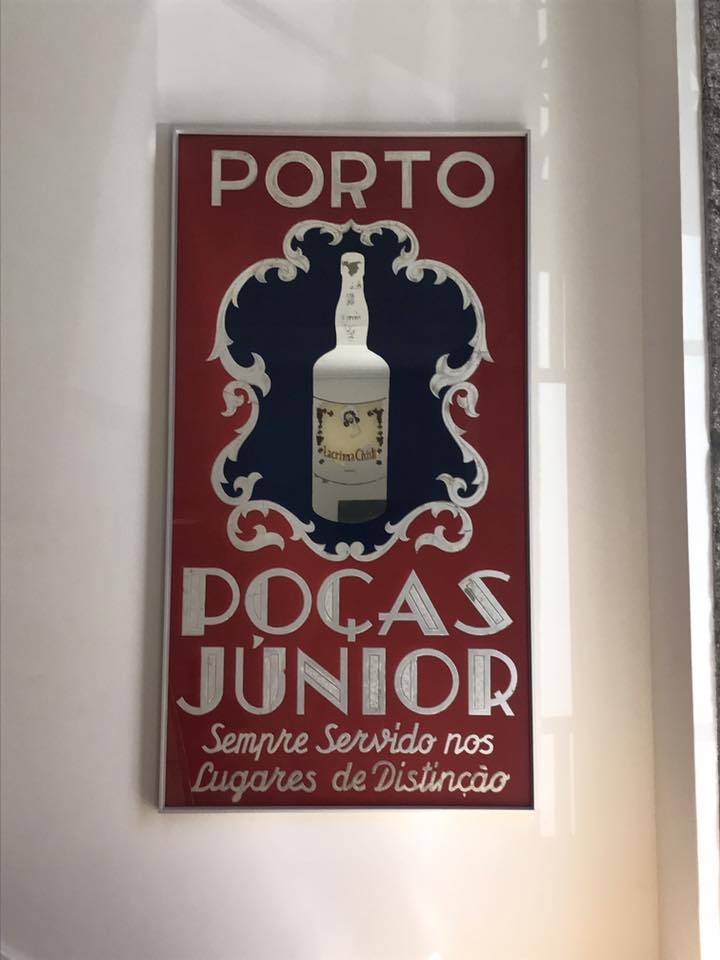 We took a private tour and learned all about the history and tradition of port wine.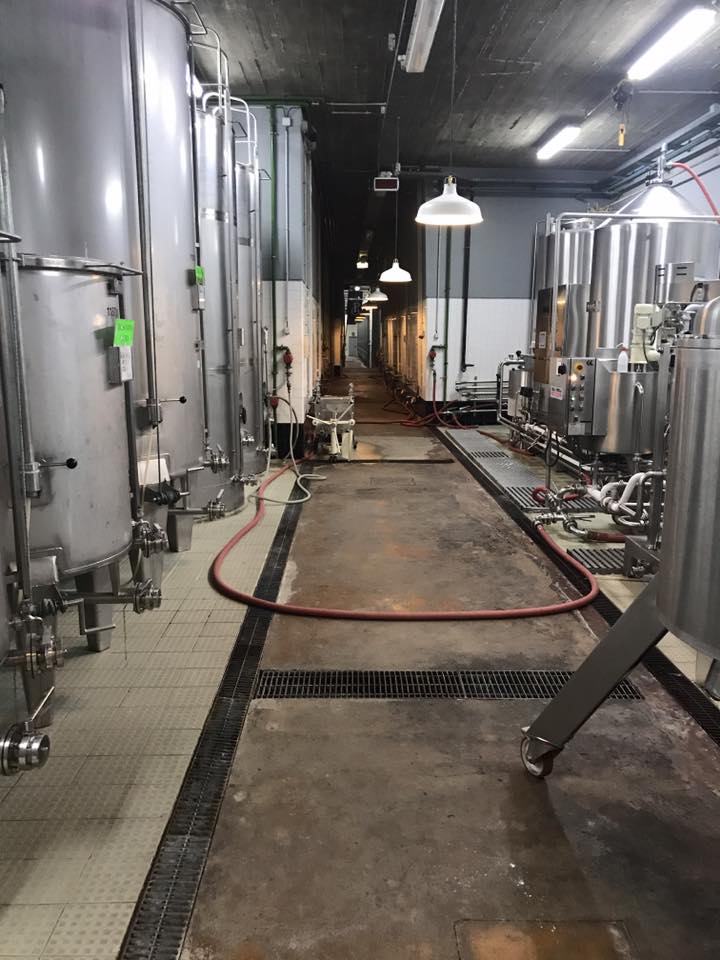 They still use the traditional method of cleaning their wine storage units, which means that someone who is small enough to fit in this hole, climbs in and cleans by hand.  They have one dedicated employee for this task!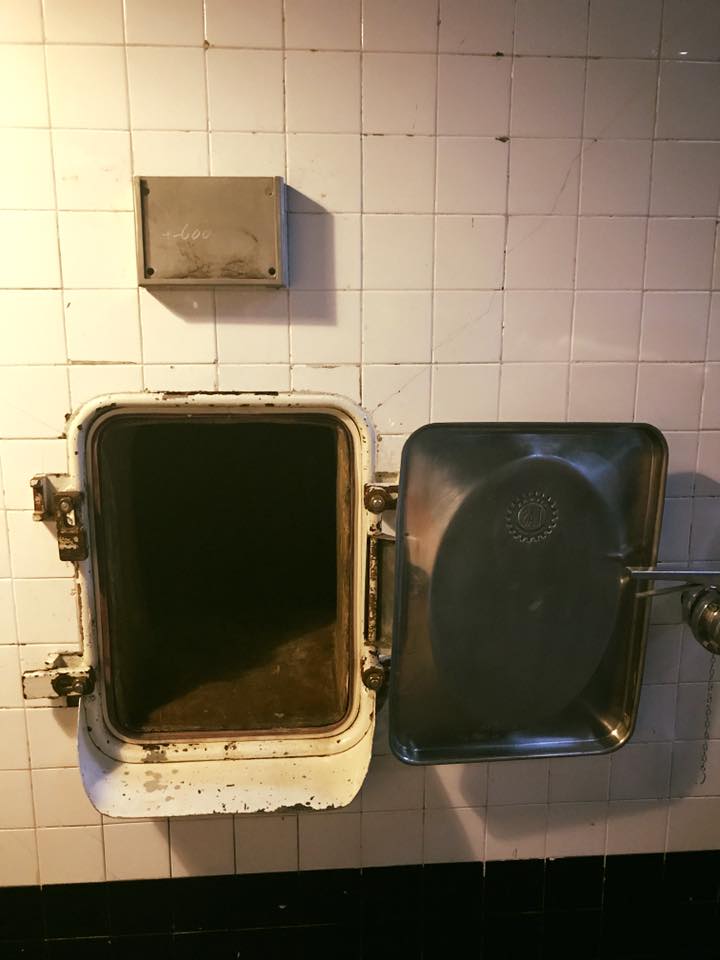 They also have one dedicated employee who hand-makes their wine barrels at this on-site workshop.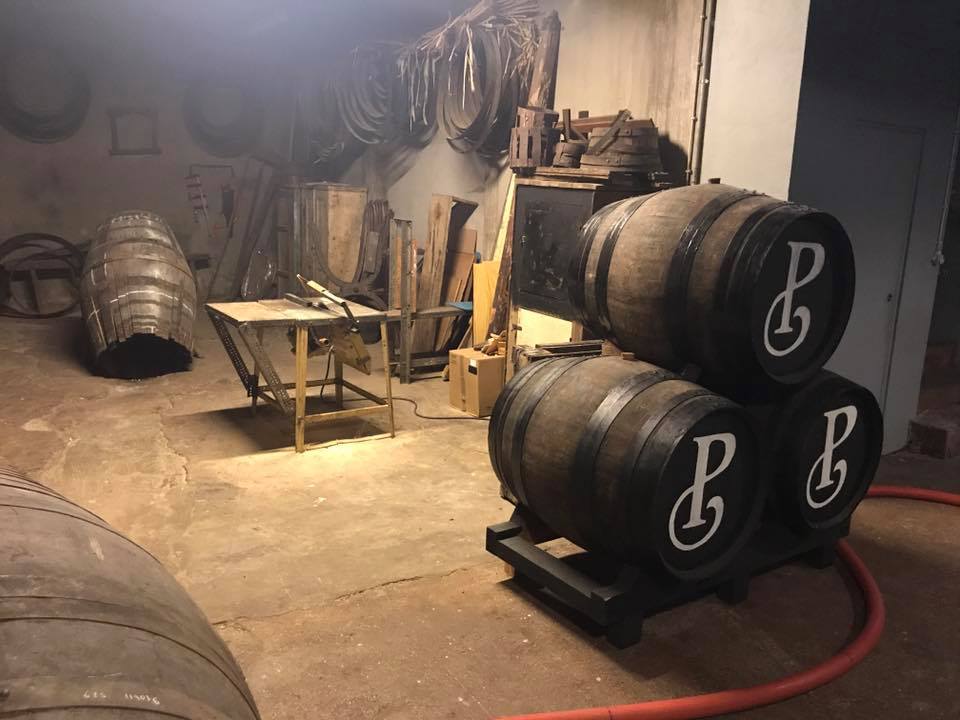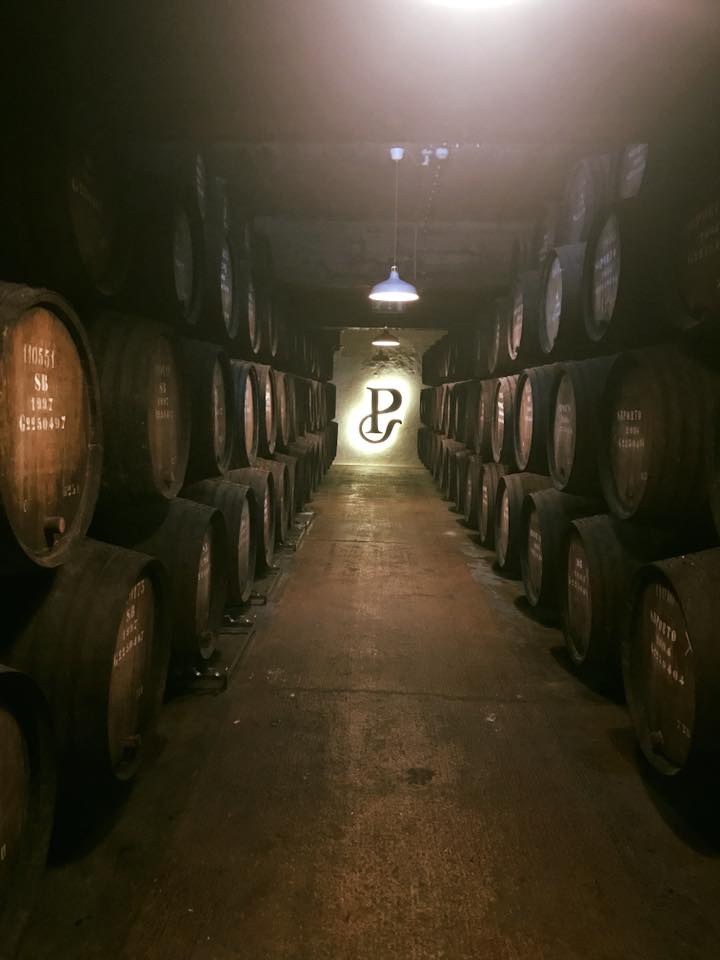 Um, are these not the literal largest wine barrels you have ever seen in your entire life?  Apparently, at their Douro Valley location, they have even bigger ones!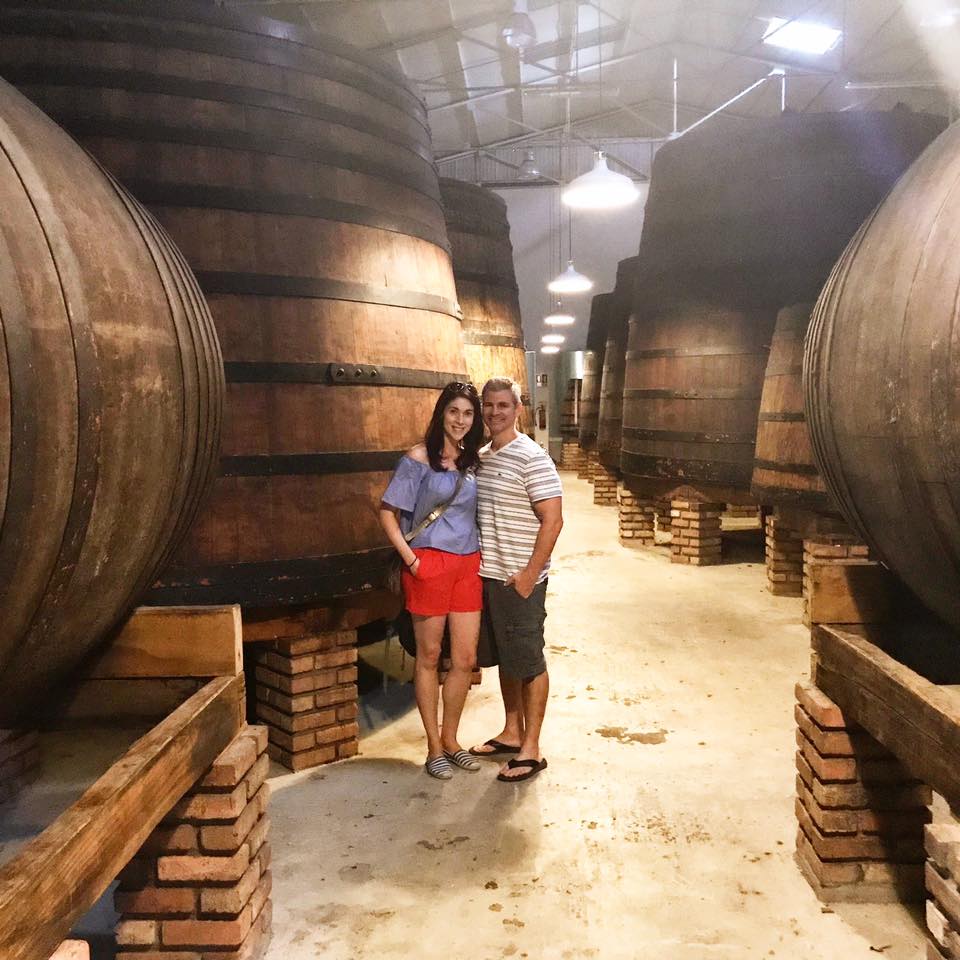 After tasting several varieties of port, including a port rose (there is such a thing and it is splendid!), we were in need of some food, so we headed back over the bridge to sink our teeth into a sandwich for which Porto is famous: the Francesinha (the Little Frenchie).
There is NOTHING little about this sandwich. The name is kind of comical, actually. One sandwich is enough for two people. Oh, and don't even bother putting this one in your calories app.  I am pretty sure you will break the damn thing. Just know that you are going to need to up your steps after this one, which is fine because Porto is all hills anyway and calories don't count on vacation.
Okay, back to the sandwich that gave me a mini panic attack: in between two very thick slices of white bread, you will find cured ham, two different kinds of sausage,  and steak. The sandwich is then covered with melted cheese and a hot thick tomato and beer sauce. And, because there isn't enough protein in the sandwich, it is topped with a fried egg.  And served with french fries. Take that McDonald's! I see your Big Mac and raise you the Little Frenchie!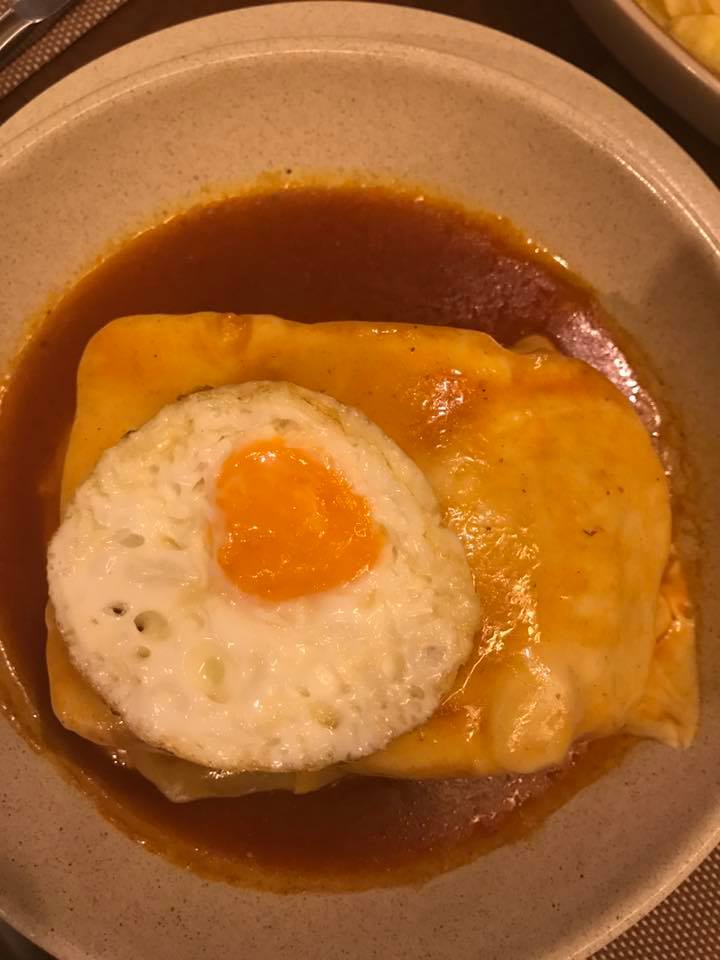 So. Much. Meat.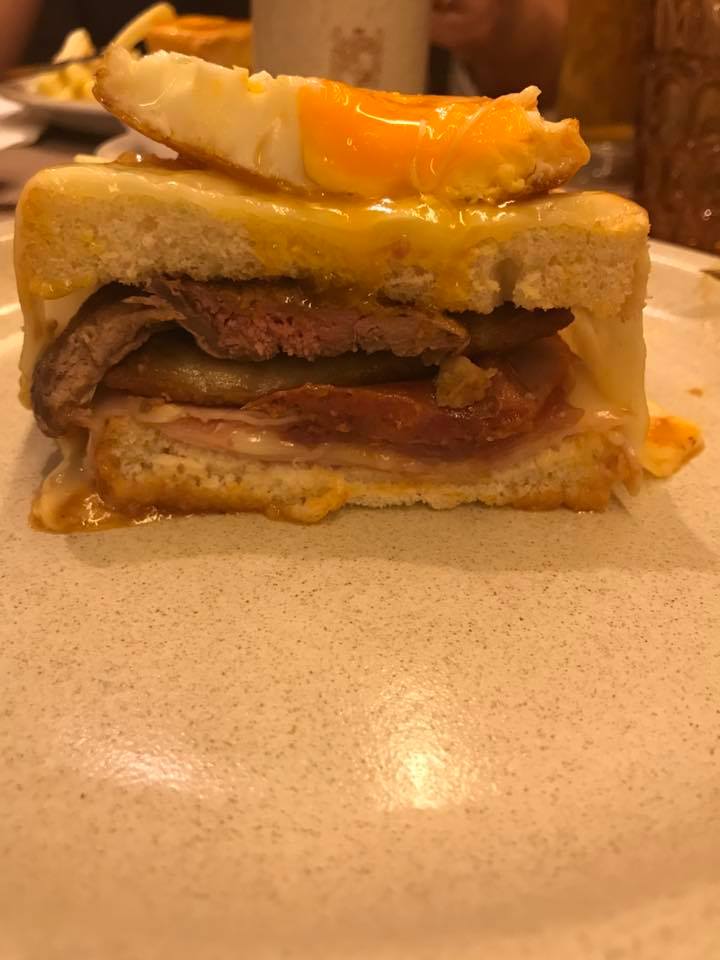 Okay, so after all that eating, it was time to walk. We walked all over the city admiring the amazing tiled buildings.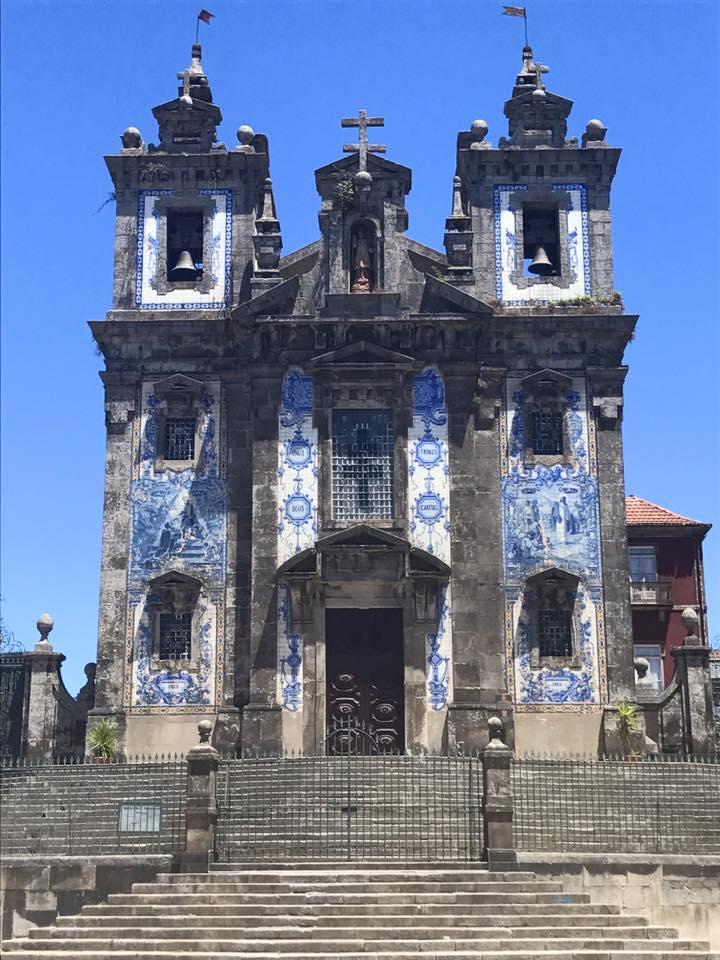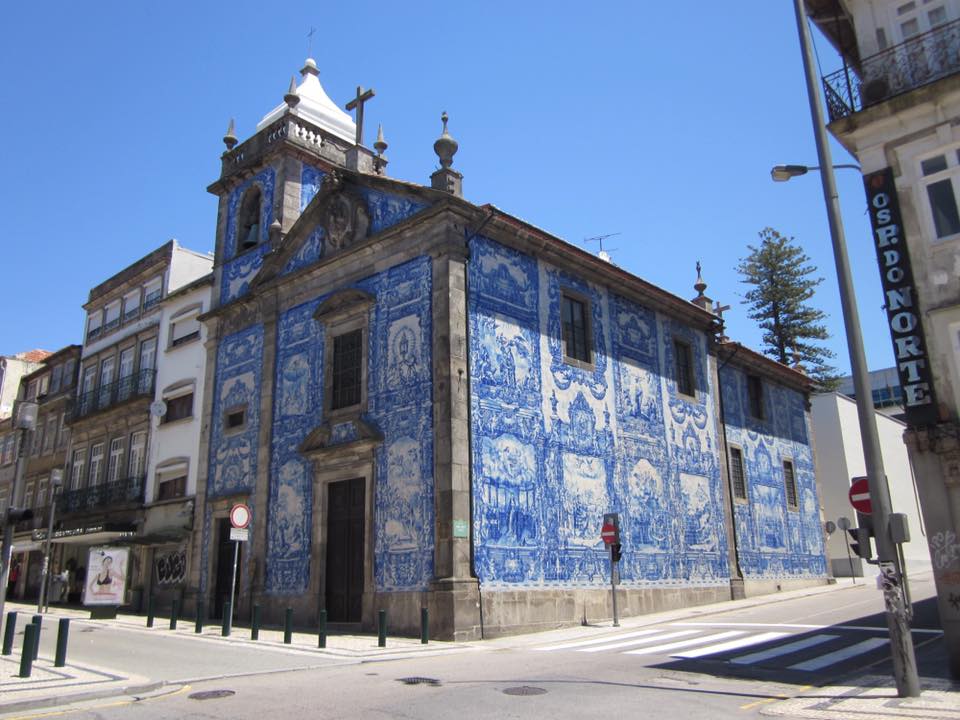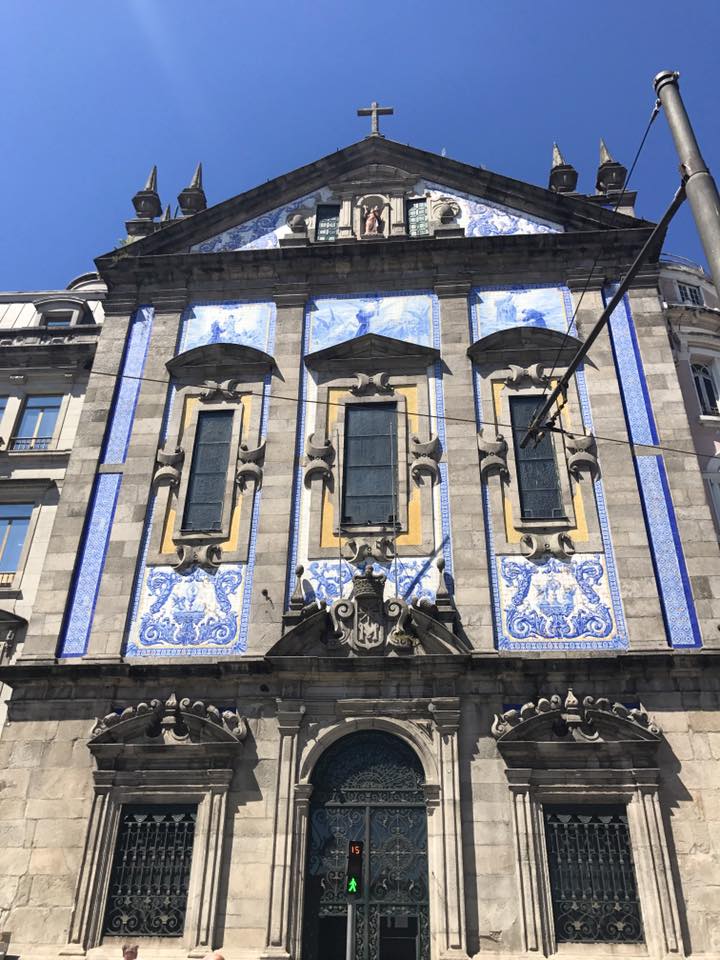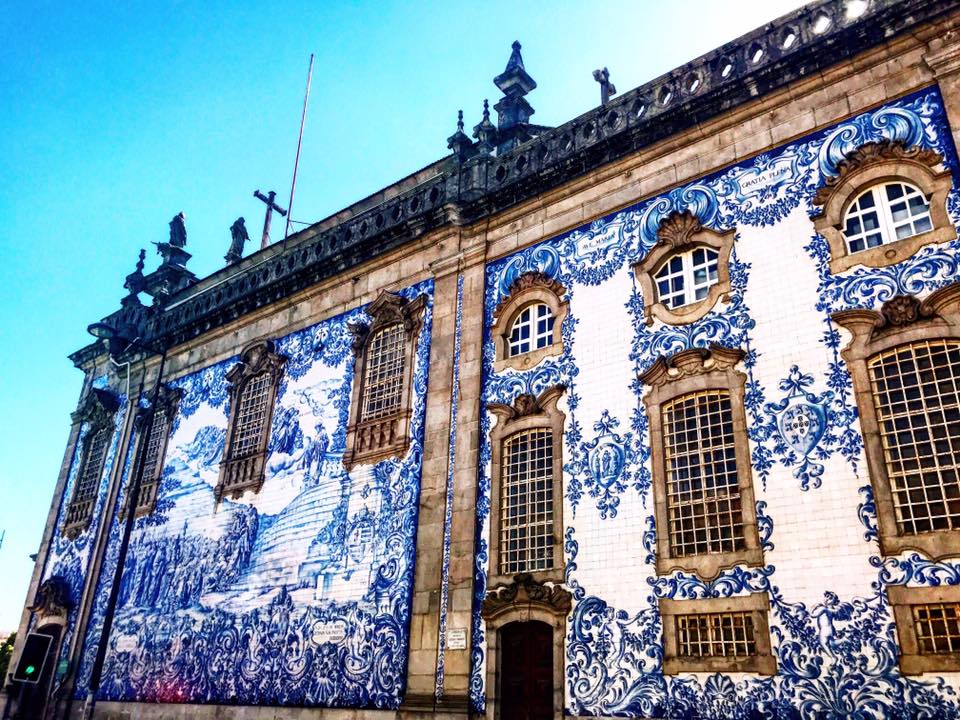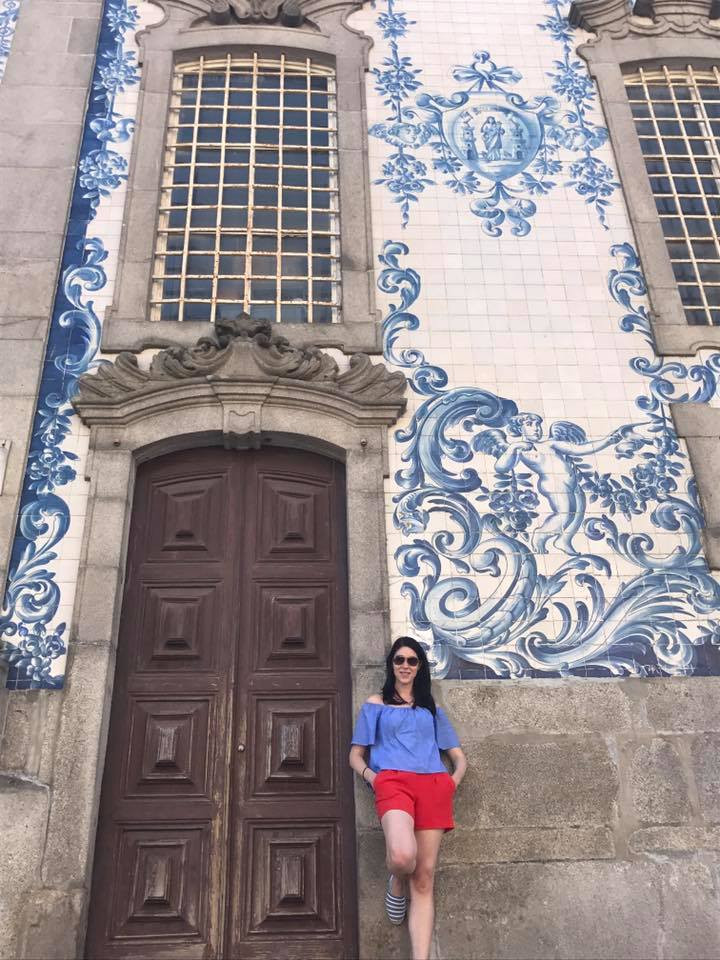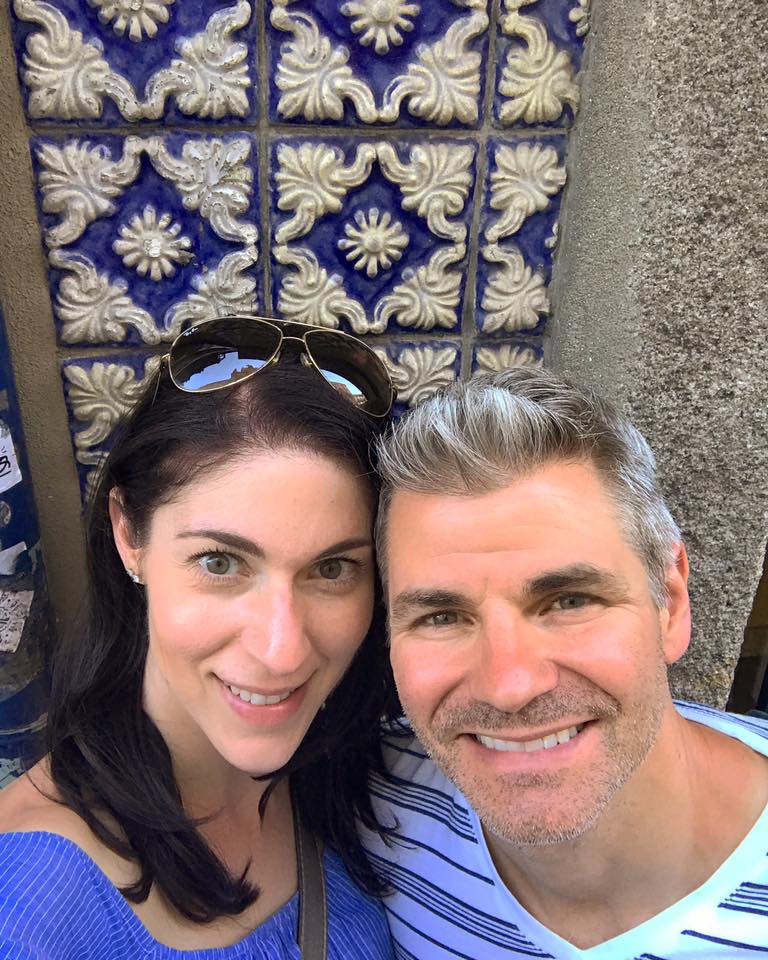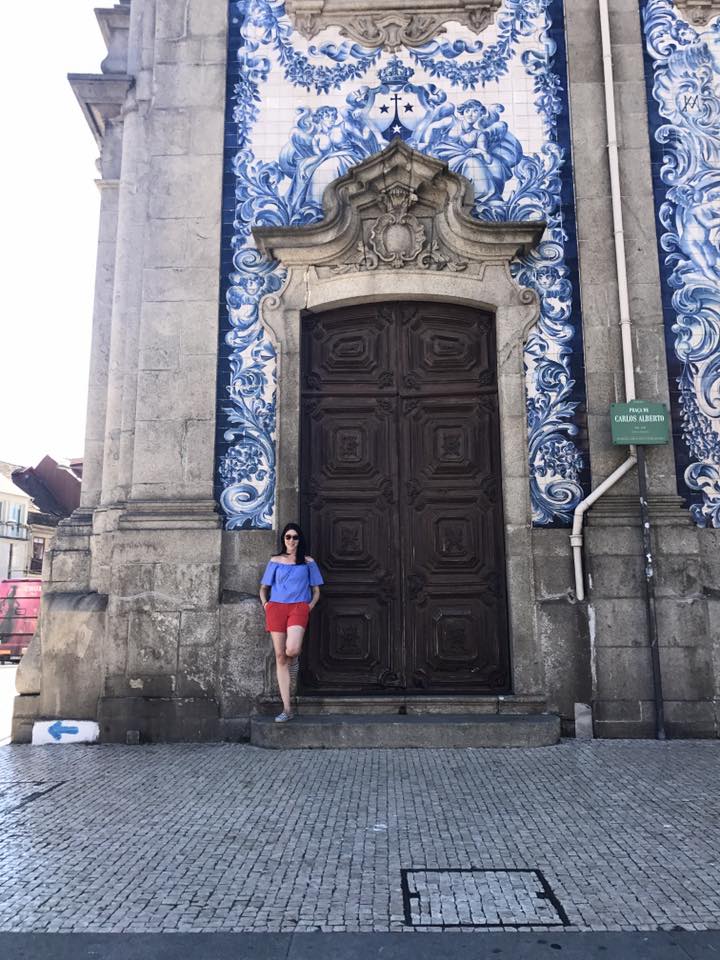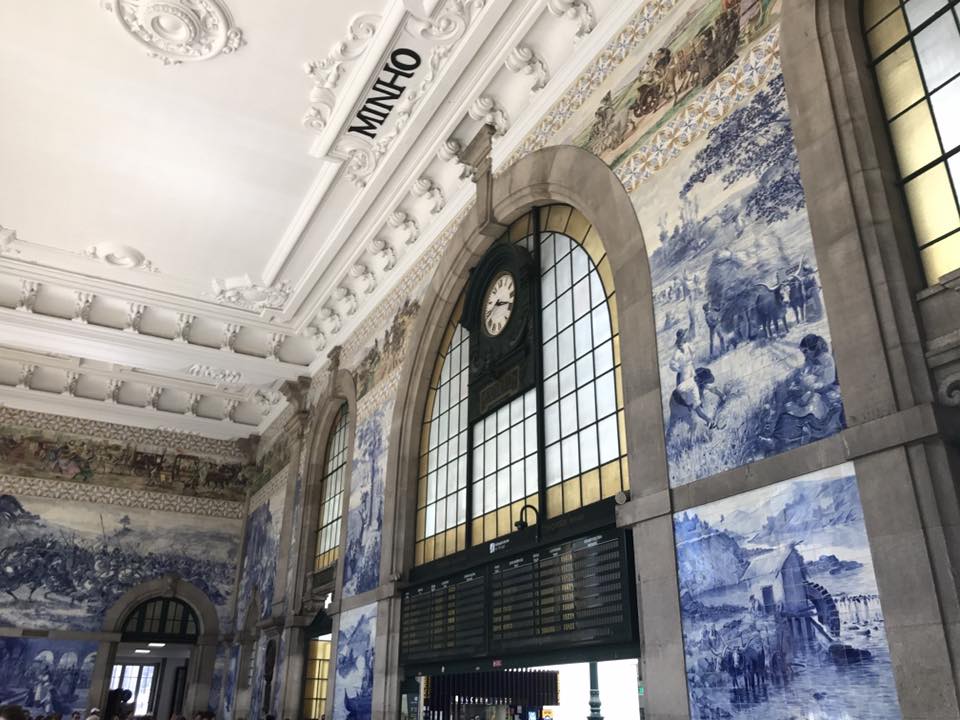 We even went to a tile museum, kind of.  This place is a government owned and operated tile cooperative. While it does display all of Porto's traditional tiles, it also supplies tile. So, if you have building that has traditional tile, and you are missing a few pieces, you come in, they verify that you are legit (as in you own the building and you are restoring it), and then they just give you the tile. As in, for free. They will also take tile if you are remodeling and getting rid of the tile (why you would ever do that is beyond me). They will not, however, sell you tile (trust me, I tried).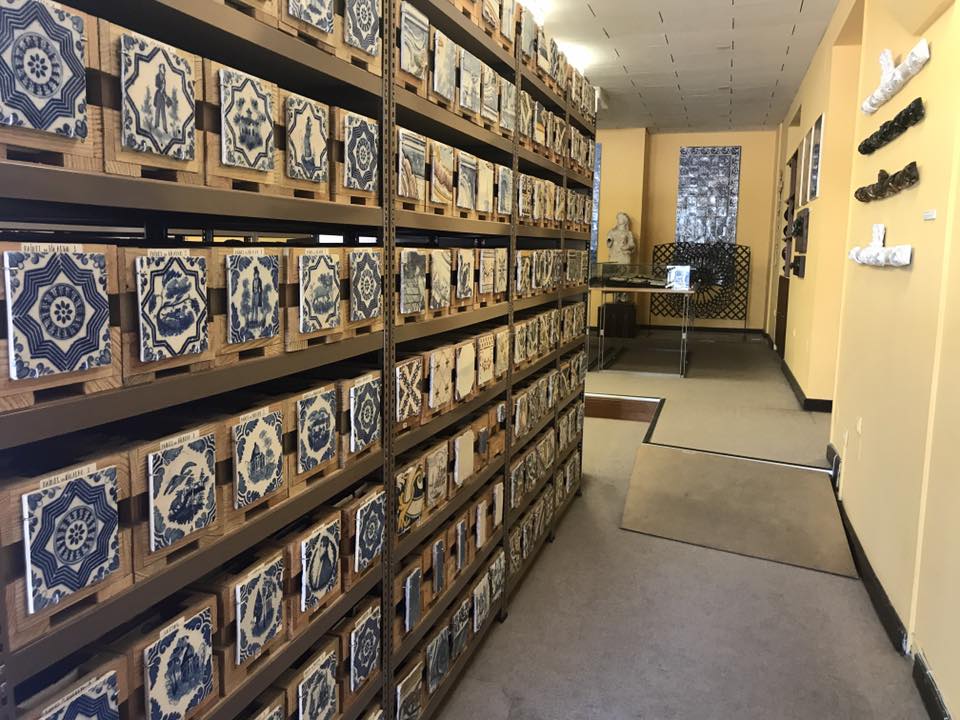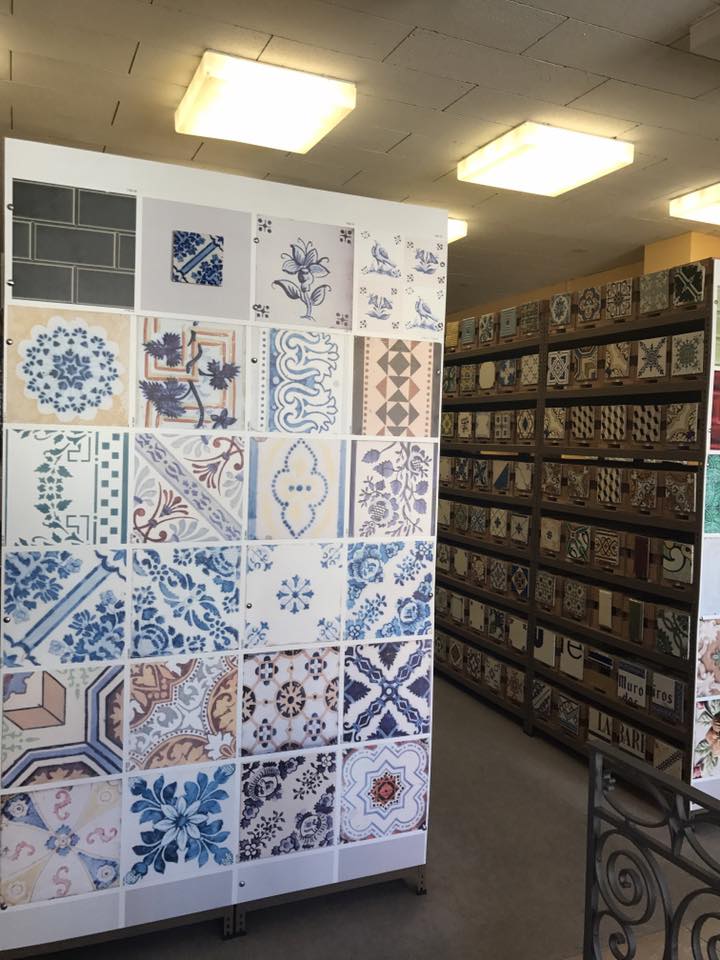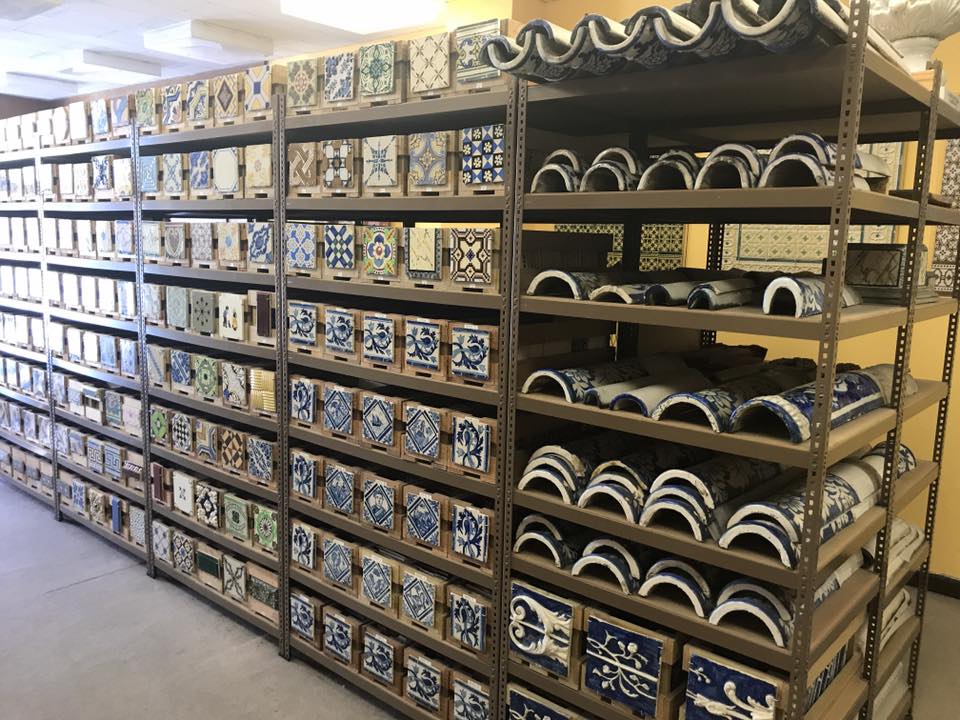 We also visited some of Porto's most famous food shops. These are legit shops that sell traditional Portuguese products. The most famous among them is A Perola Do Bolhao, open since 1917, and Comer e Chorar Por Mais, also in operation for over 100 years.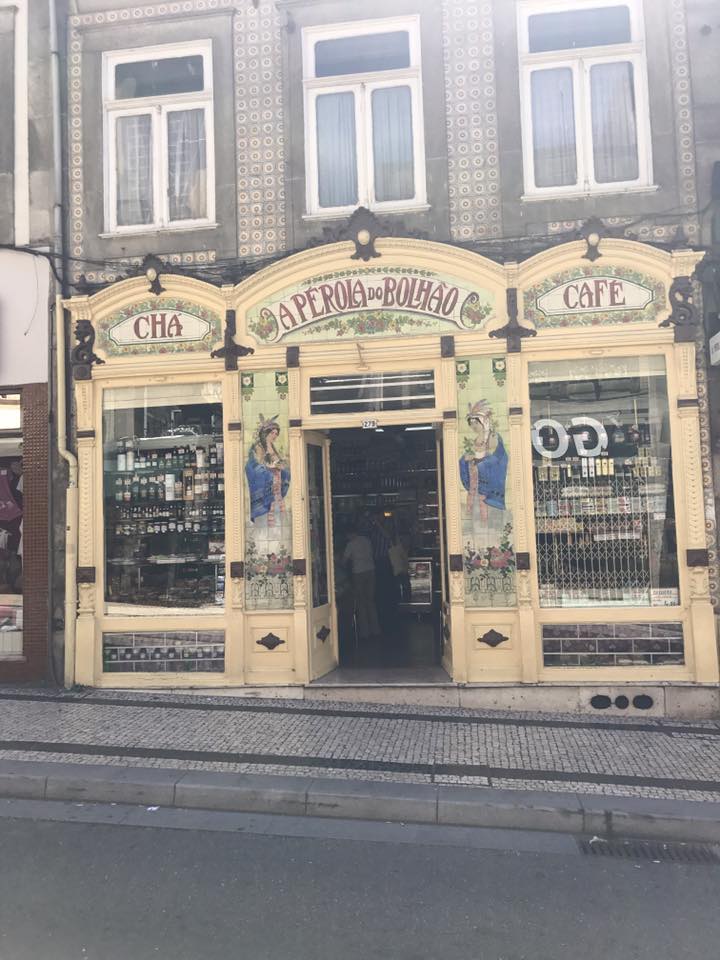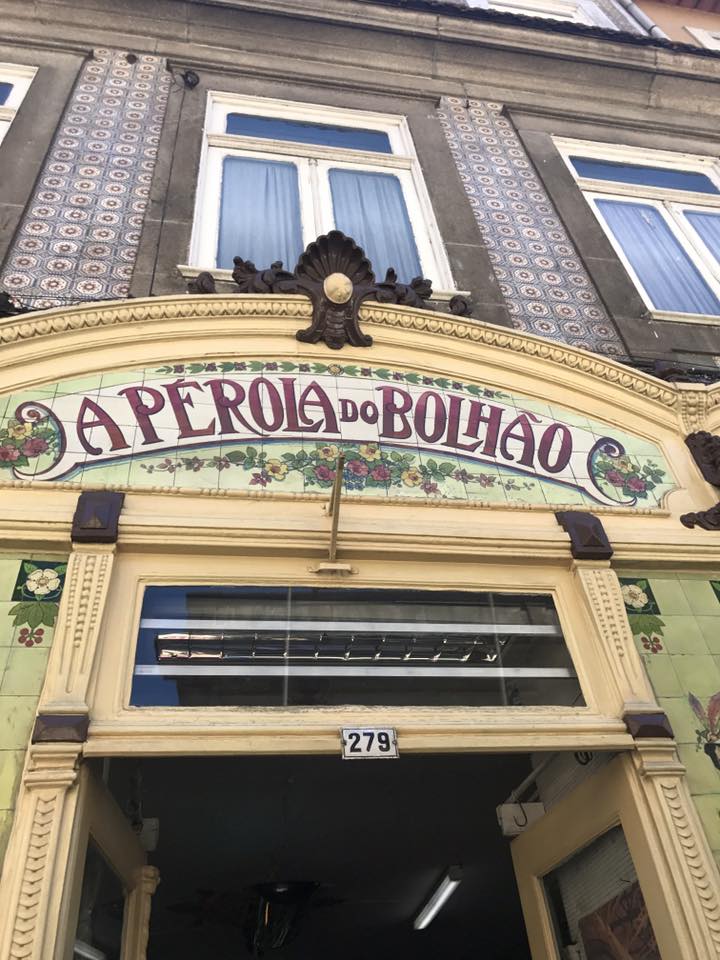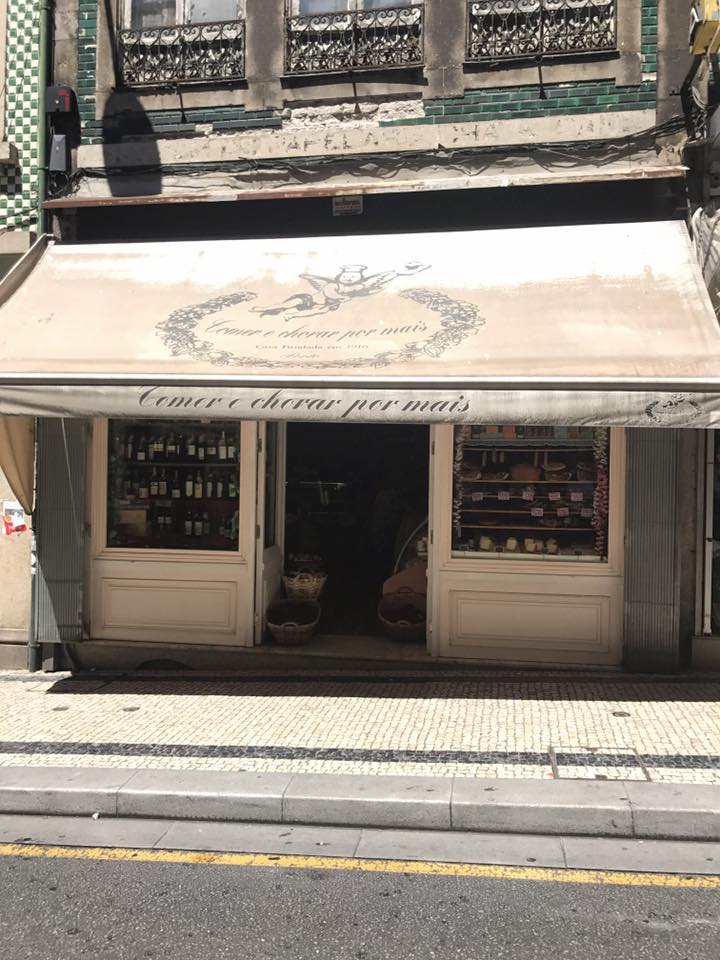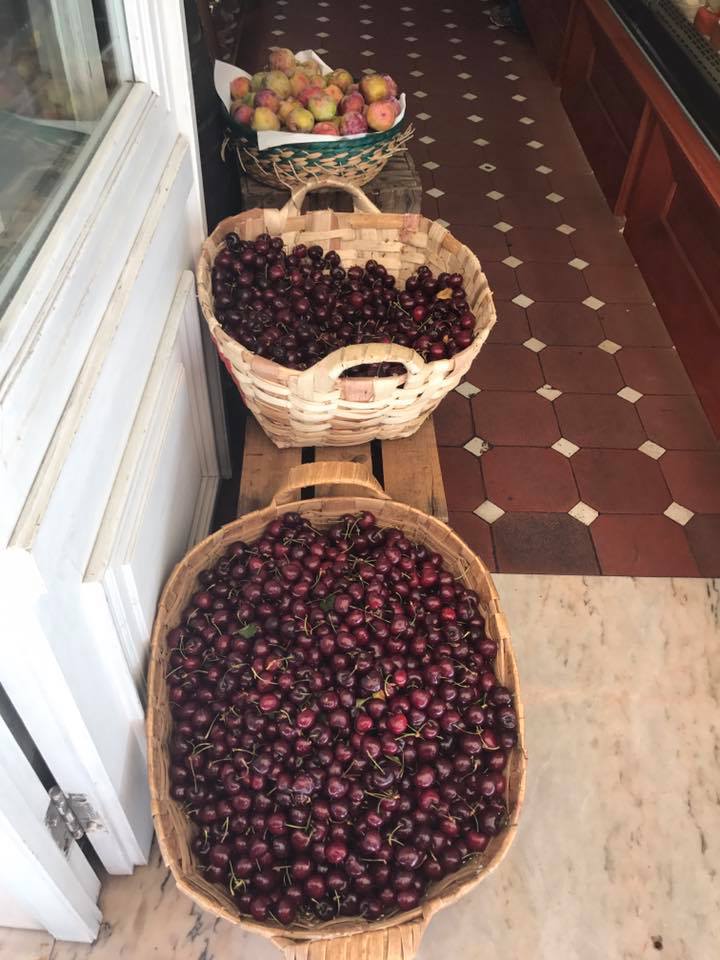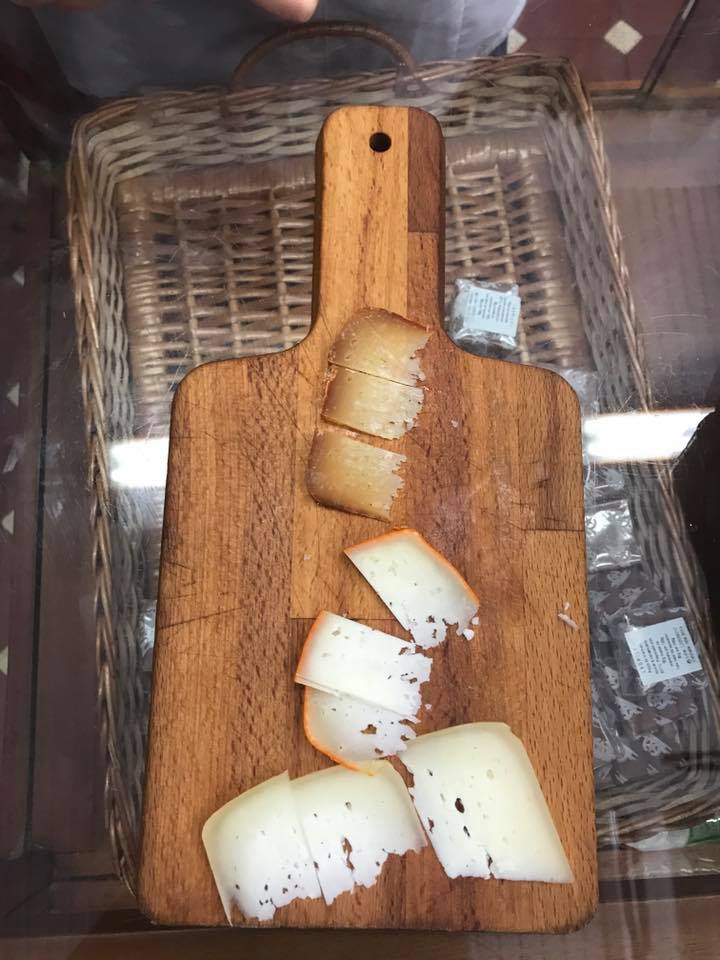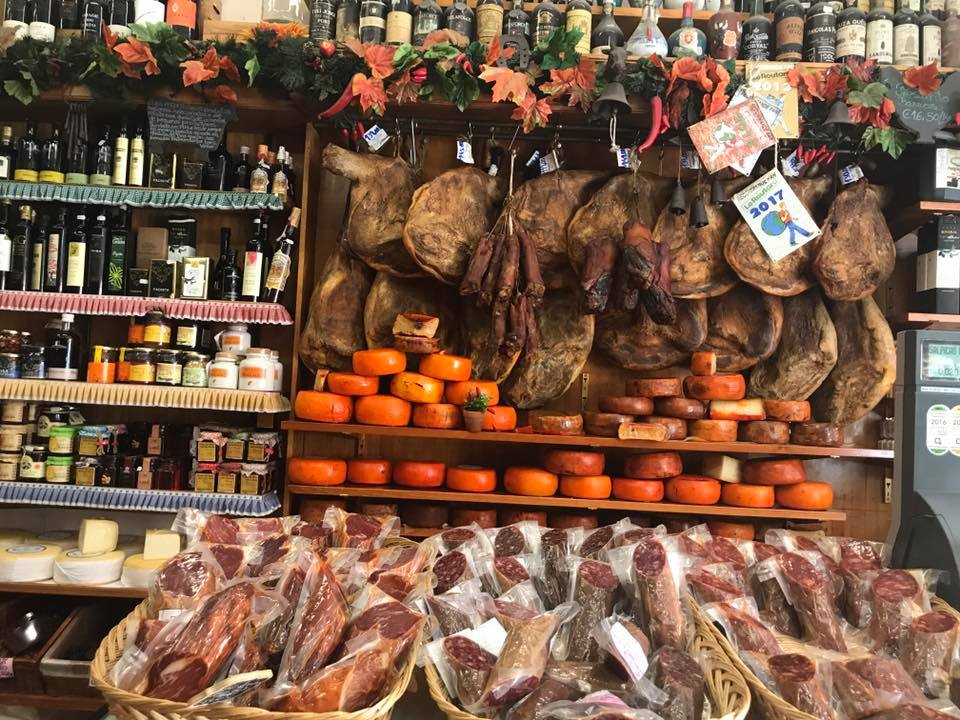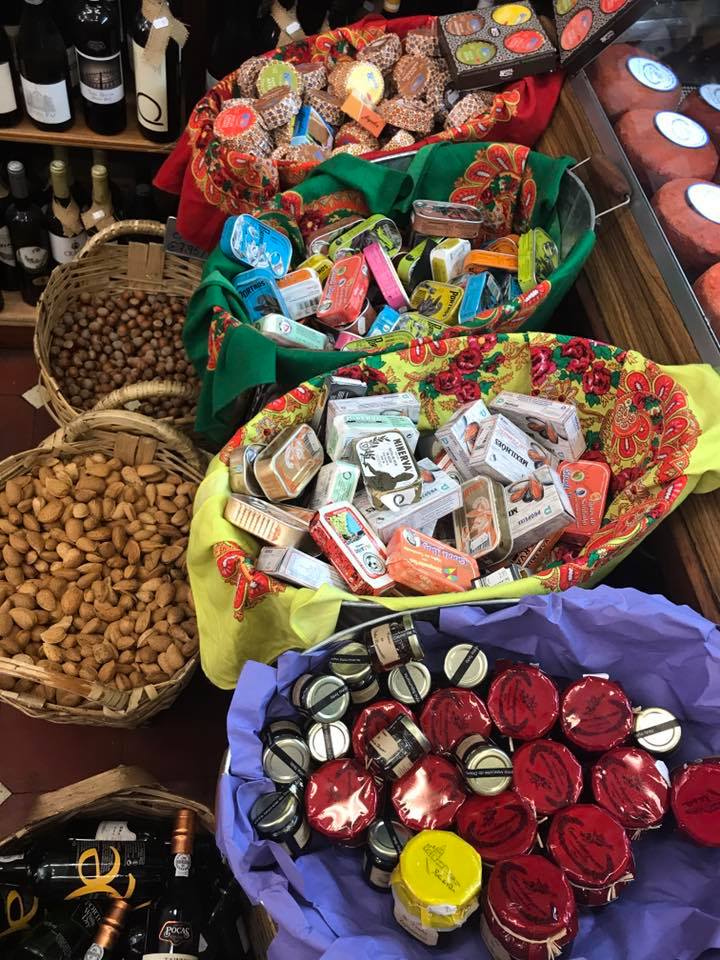 Now, if you are a Harry Potter fan, you are going to want to come to Porto. It is in Porto where the author, J.K. Rowling, got inspiration for her series. She apparently split her time between a little cafe, Café Majestic, and the oldest and most beautiful bookstore in the world, the Lello Bookstore, also known as Livraria Lello & Irmão.  Rowling frequented the bookstore when she taught English in Porto. The Lello Bookstore was built in 1906 by the Lello Brothers.
This was her cafe of choice: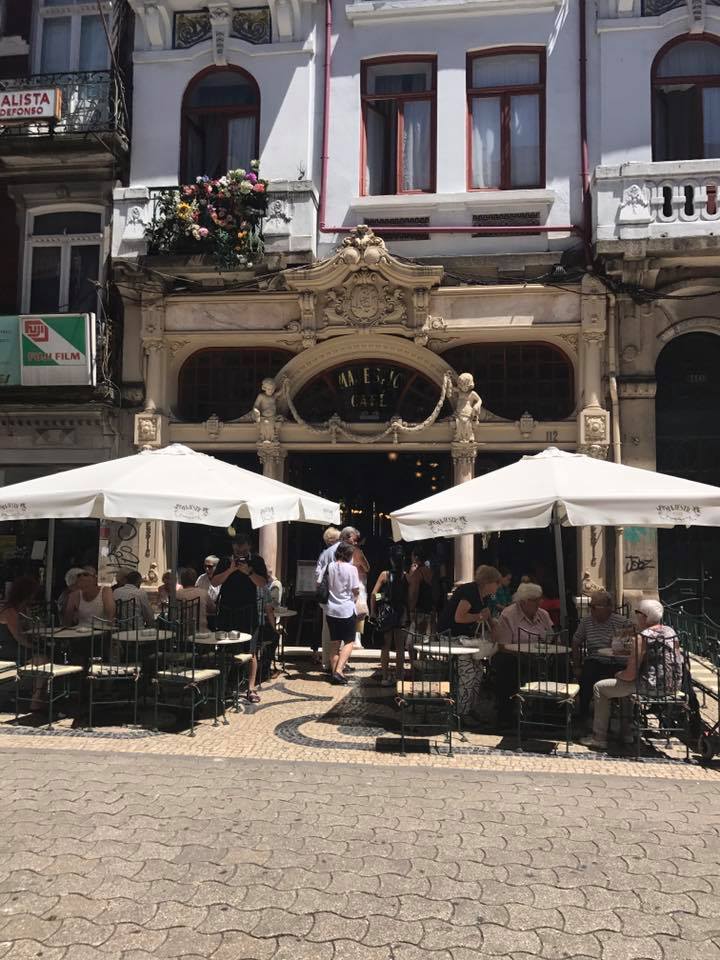 And this is the bookstore.  The photo of the facade is mine, but the photos of the inside are courtesy of Mr. Google because there is a huge line to get in. This bookstore has become so popular that they actually charges 4 Euro per person to enter; but, if you buy a book, that is credited towards your purchase.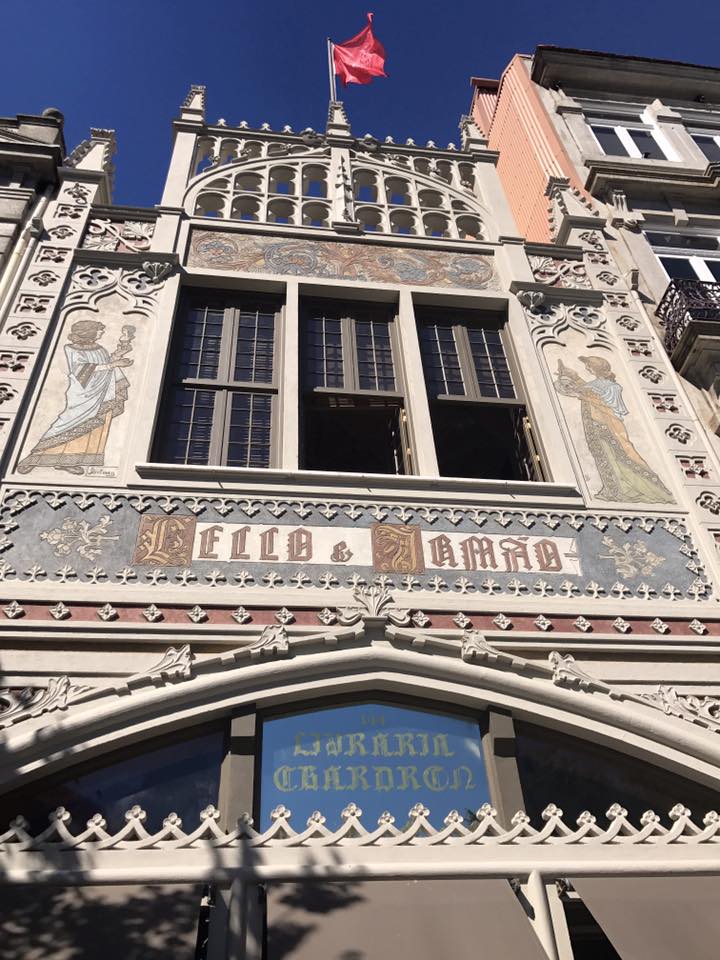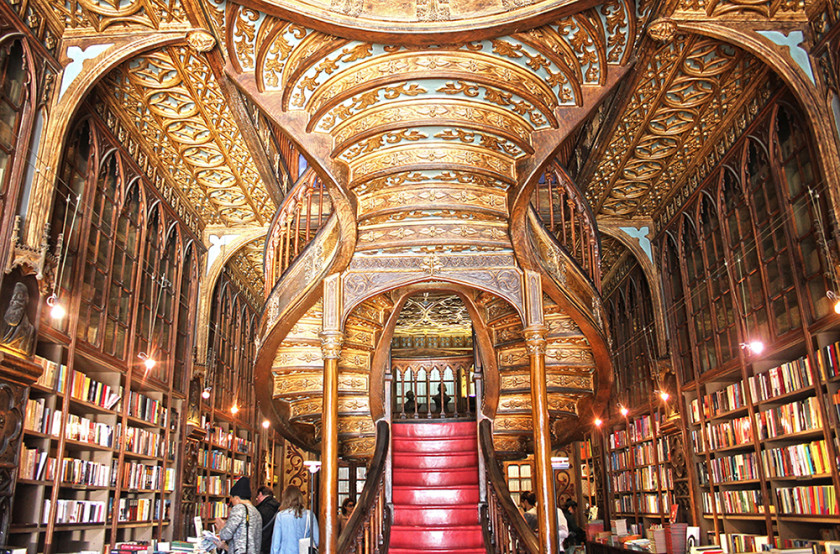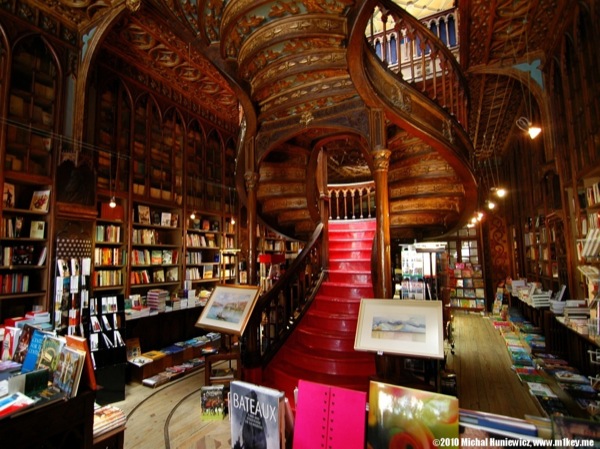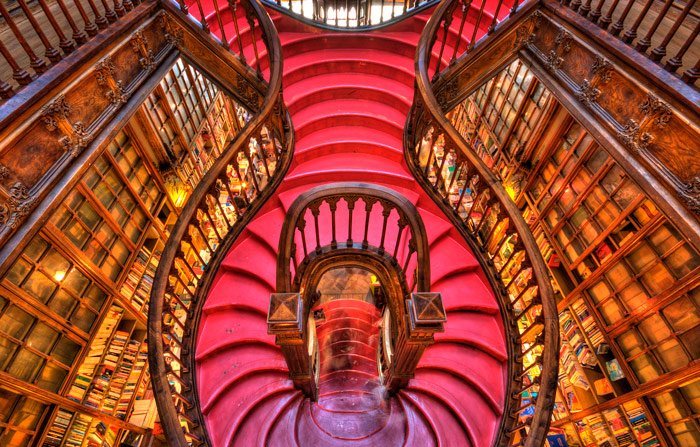 After all that walking in the heat, it was time for a little treat: Portugal's famous Santini gelato! Some call it the best in the world.  It has been a staple in Portugal for more than 60 years, ever since an Italian named Attilio Santini set up shop in Estoril, Portugal.  With over 50 flavors made fresh daily, you are going to want to make more than one stop here!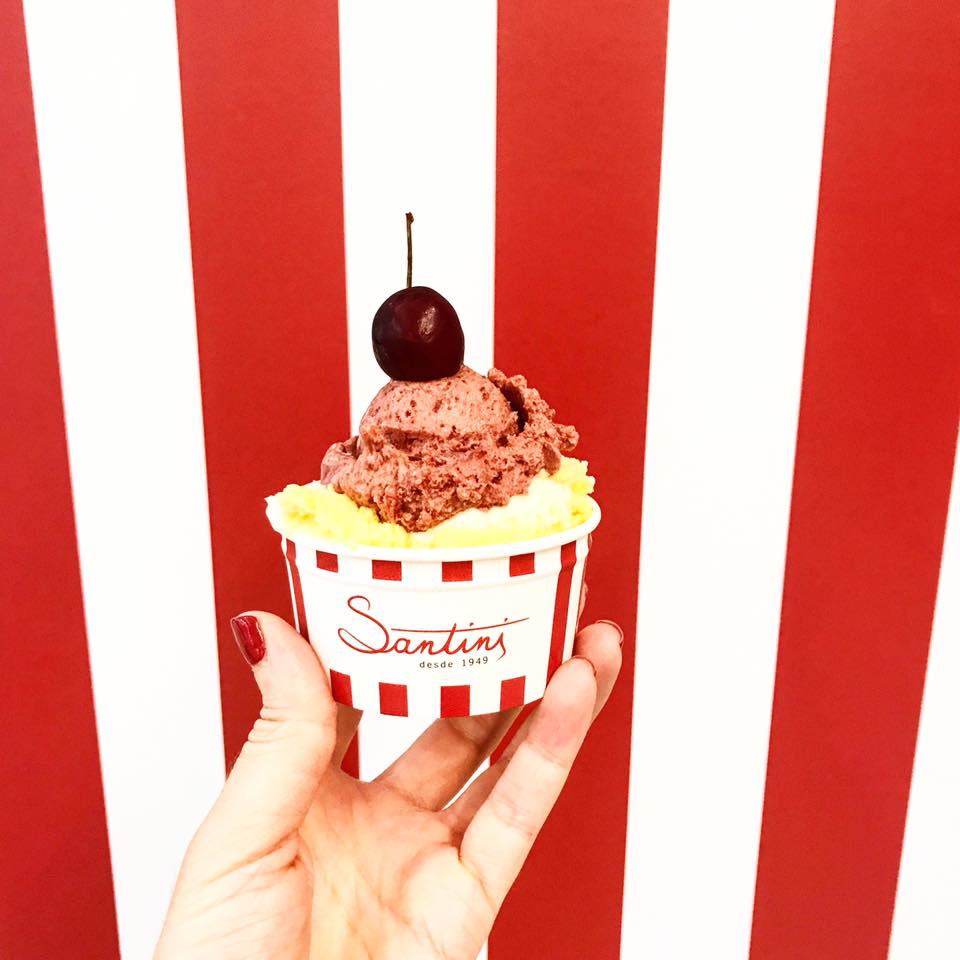 Alas, our day in Porto was coming to an end. We headed back to the airport with full bellies and achy feet; but it was worth every minute (and every calorie)!