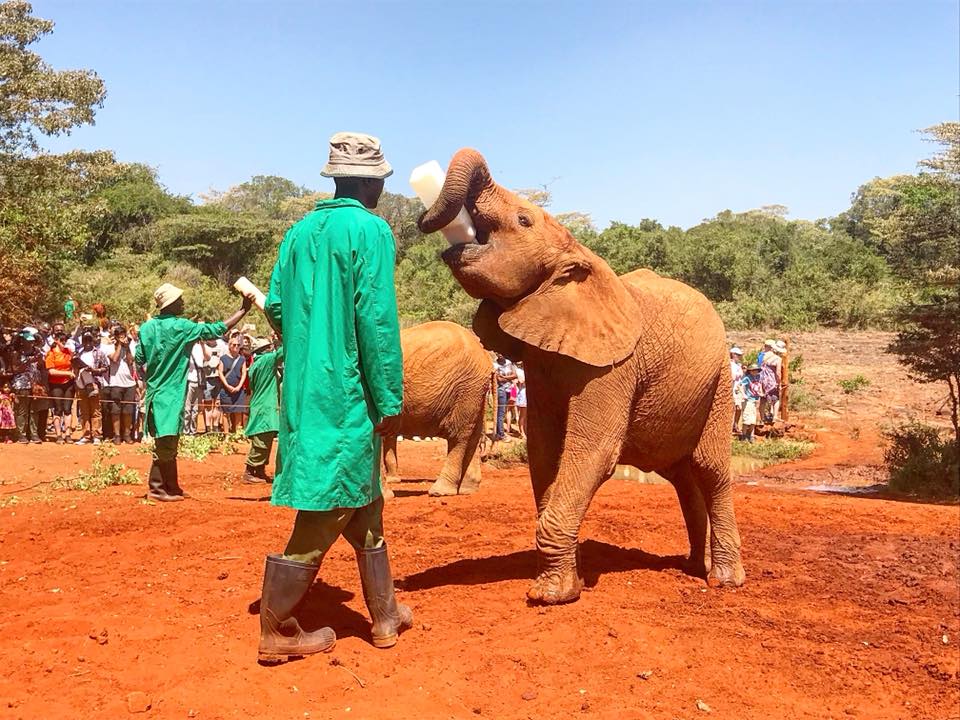 Have you ever wanted a pet elephant? Just imagine if you could spend an evening with your baby elephant, petting it, feeding it a bottle, and tucking it in to bed. If ever you find yourself in Nairobi, you can! You can "adopt" your very own orphaned elephant at the David Sheldrick Wildlife Trust ("DWST")!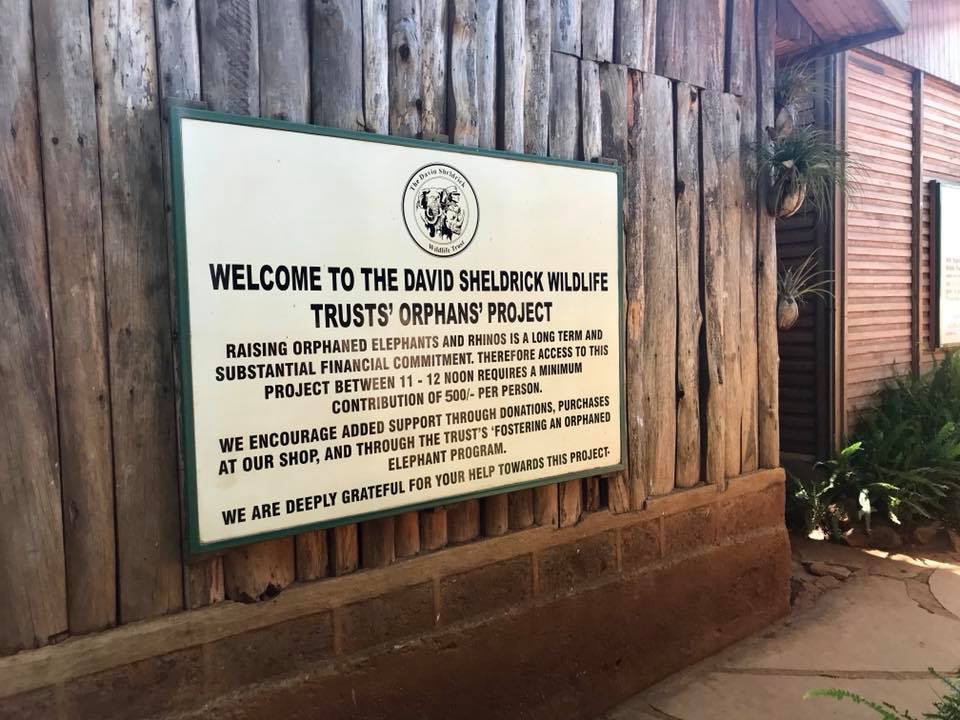 DWST was founded in 1977 and is the most successful orphan-elephant rescue and rehabilitation program in the world! To date, they have successfully hand-raised over 150 infant elephants and have reintegrated these orphan elephants back into the wild.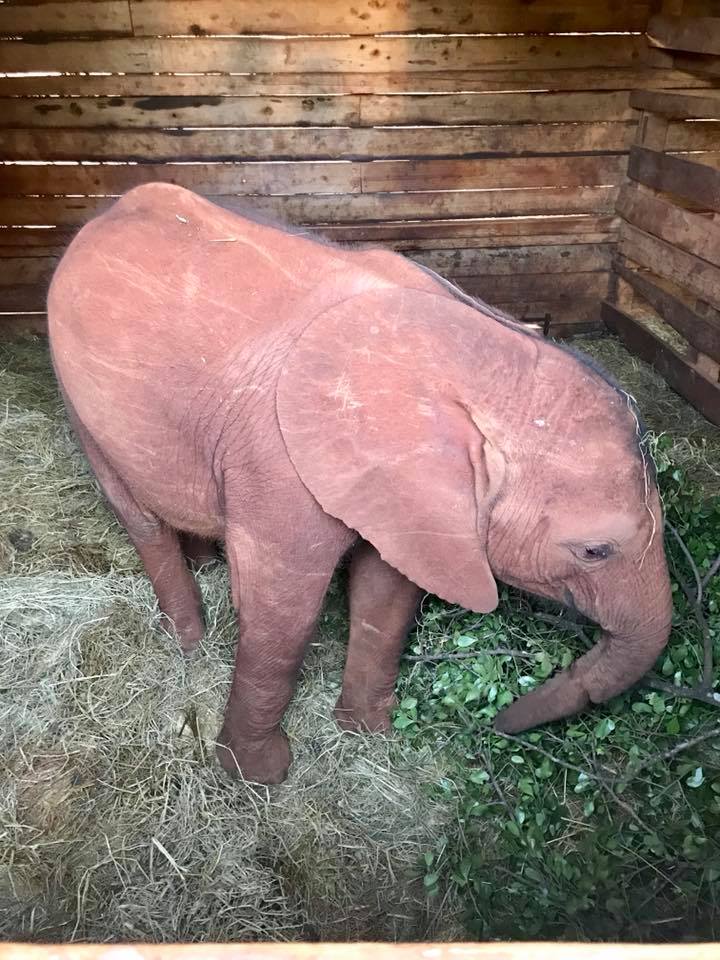 There are many threats to the elephant population in Africa.  But, the biggest of these threats are people.  Elephants face the loss of habitat due to human population pressures and conflict, deforestation and drought, as well as the threat of poaching of the elephant for their ivory tusks. It is for these very reasons that baby elephants become orphaned.
To add to the dangers that elephants face, in November 2017 Trump announced that he would be lifting the ban on importing elephant (and lion) trophies (i.e., heads and body parts) into the U.S., which will likely increase the number of people who will travel to Africa for the sole purpose of hunting elephants. Why anybody would want to kill any creatures, let alone such beautiful and majestic creatures, is beyond my understanding.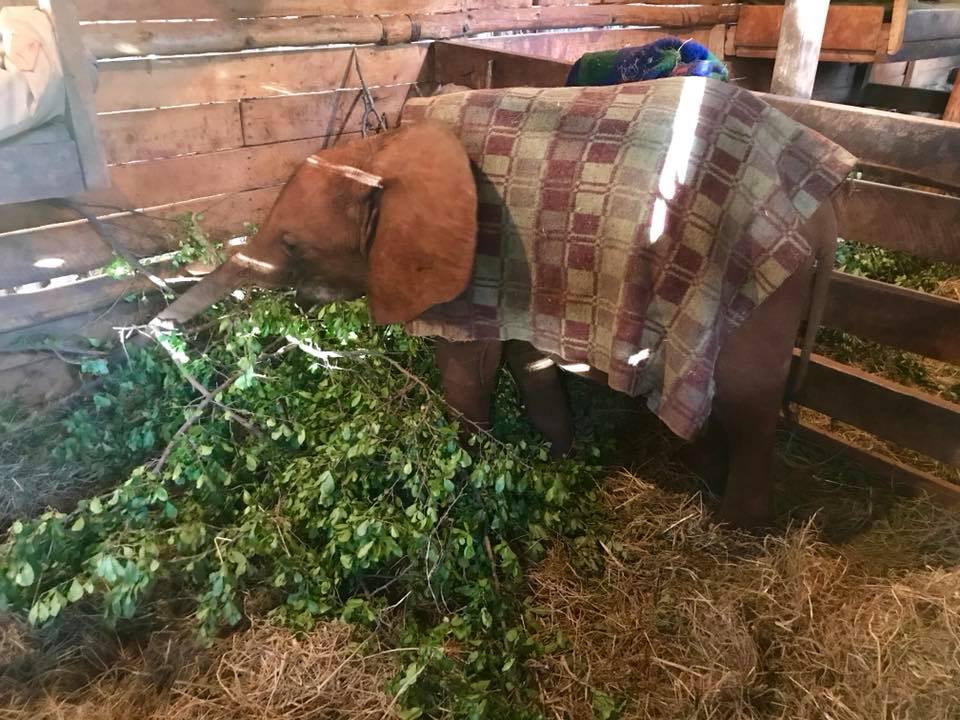 Luckily, organizations like DSWT exist to help in education and conservation efforts and to help combat some of the threats that face the elephant. In addition to the Orphans' Project, DSWT has an anti-poaching project  which uses mobile desnaring units to free elephants caught in a poacher's trap and patrol popular poaching grounds, an aerial surveillance unit that scans the region for poachers, traps, or injured animals, the saving habitats project, a mobile veterinary project and Sky Vets,  which deploy teams of vets to areas where injured animals are discovered for onsite care and/or transport, and community initiative projects, which educate local communities on the importance of conservation.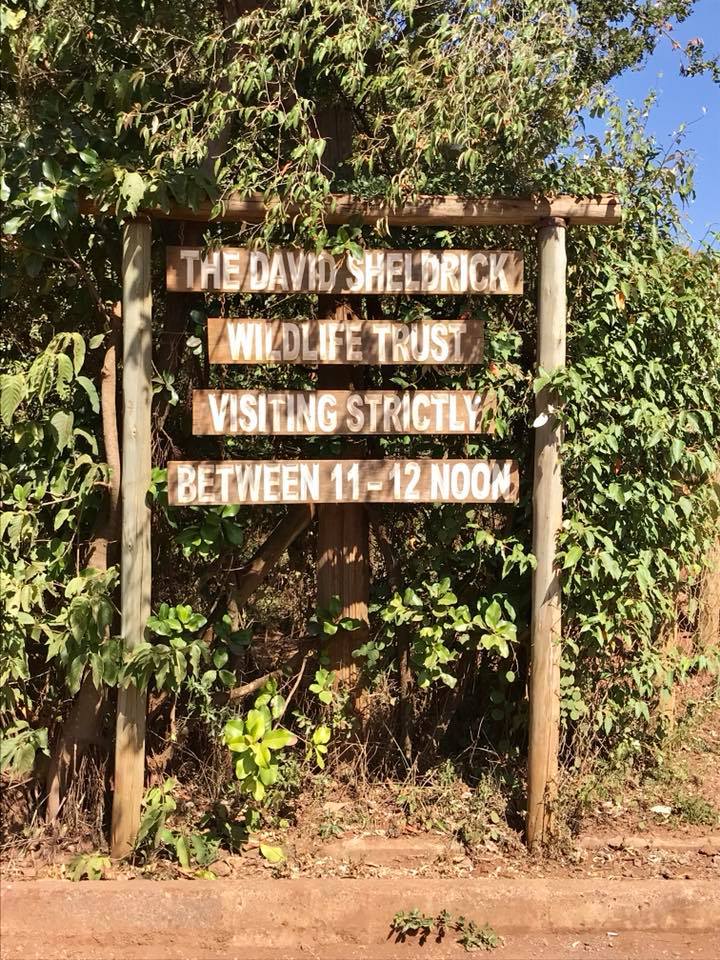 Needless to say, we were very eager to visit DSWT!  Everyday, DSWT offers visitors a chance to attend their public feeding from 11:00 a.m. until noon. During this time, the public watches as the baby elephants run in from the bush for their midday mud bath and feeding.  It costs $7 US dollars per person ages 4 and above, and payment must be in cash. Be sure to arrive early as there are A LOT of people who attend the public feeding.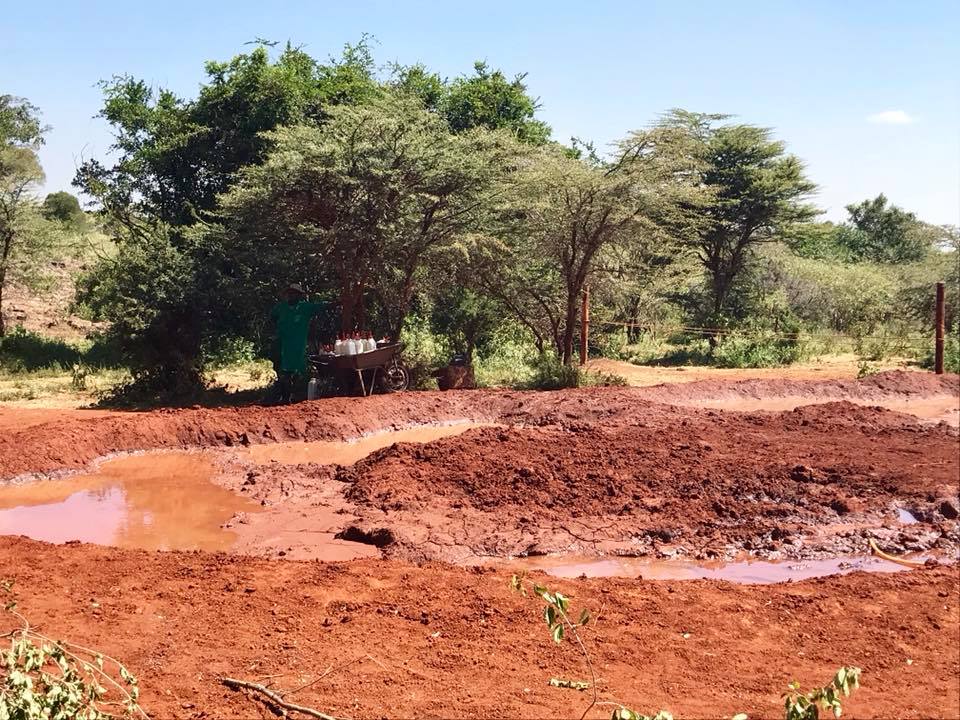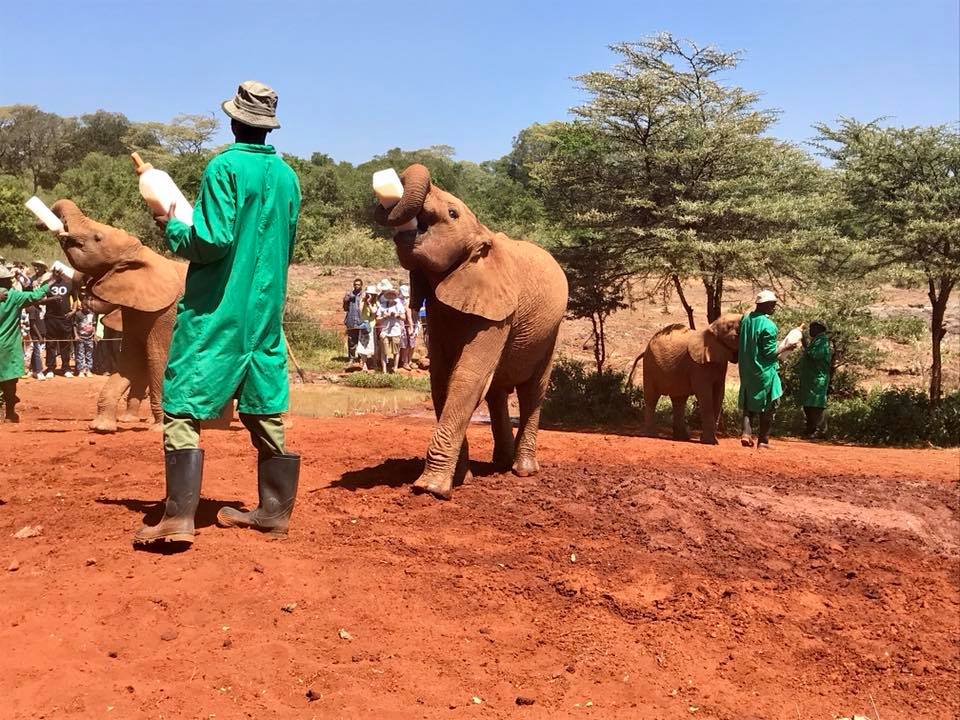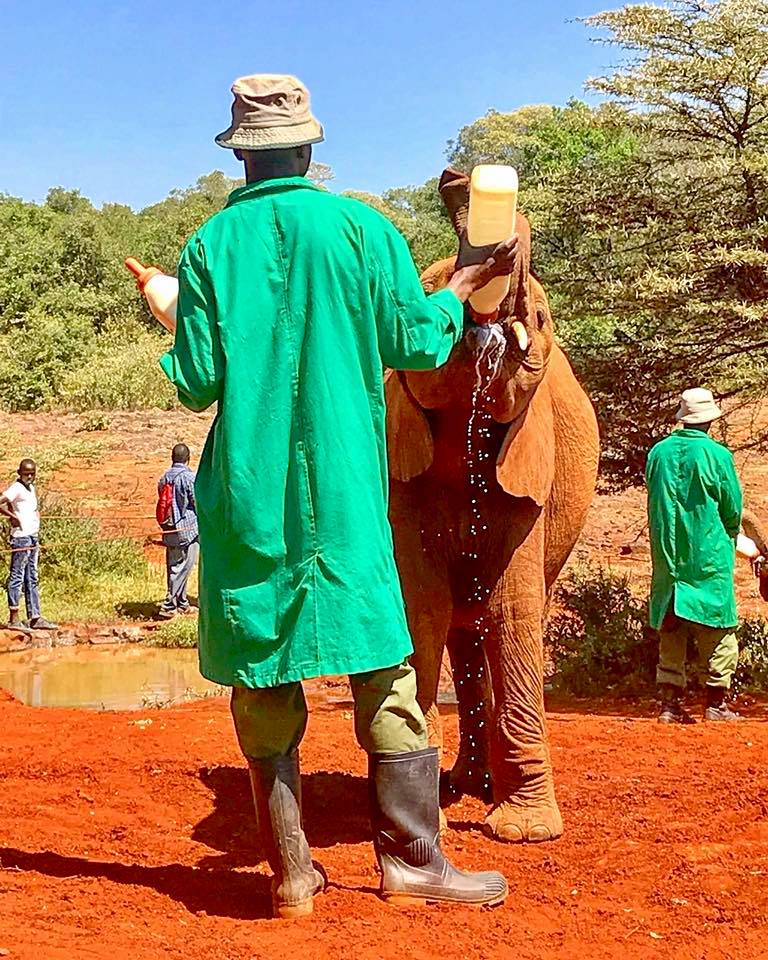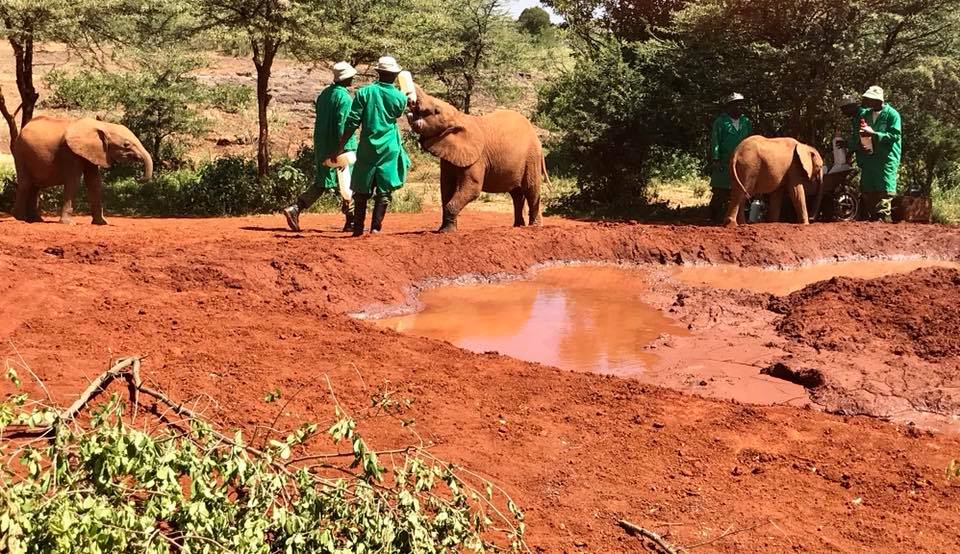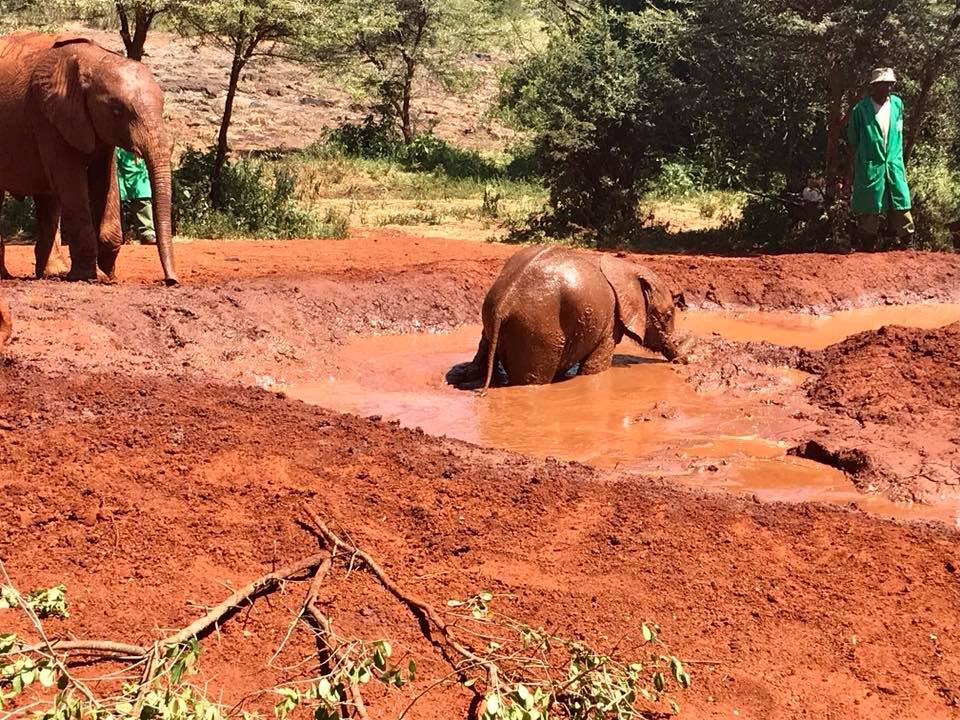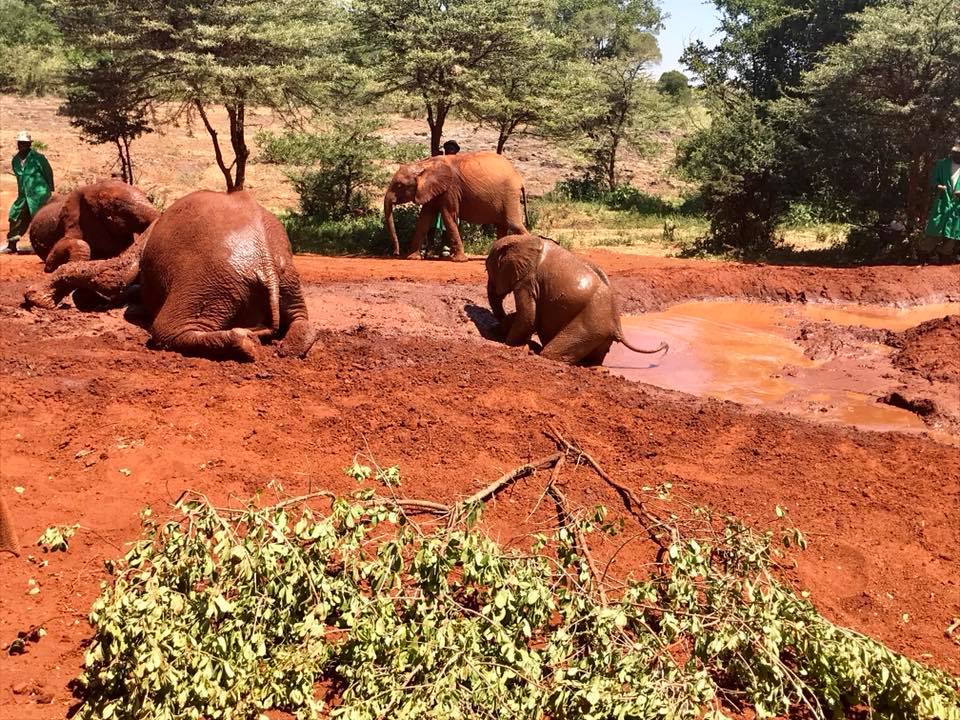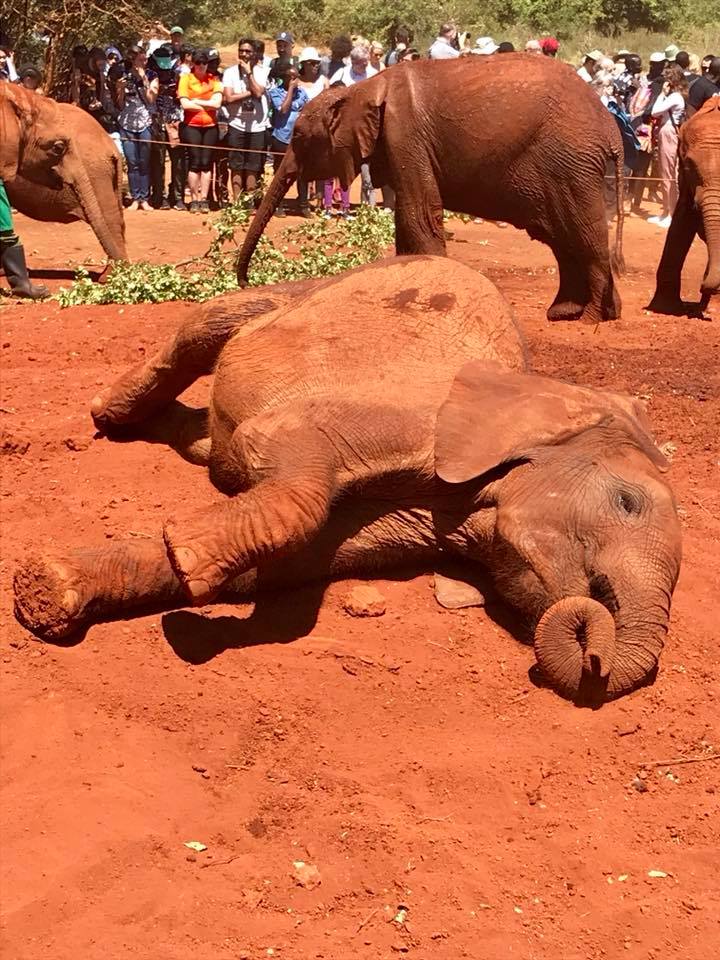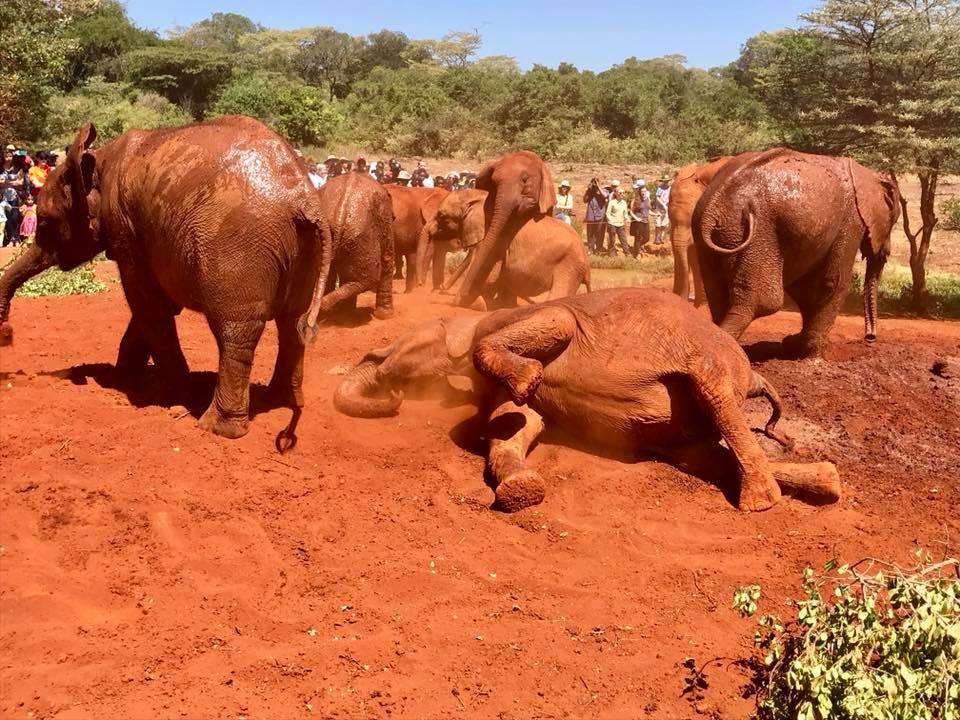 Also, just so you don't have your dreams crushed, you don't actually get to do the feeding.  Instead, you stand around a large roped off mud pit, and watch as the babies splash around in the mud and get fed by their handlers from giant bottles.  It is so stinking cute.  Sometimes they run by and shake mud all over you or stop to be pet, so be sure to wear something you don't mind getting dirty. Also, that mud soaks in deep, and is VERY hard to get out of your clothing, even after washing.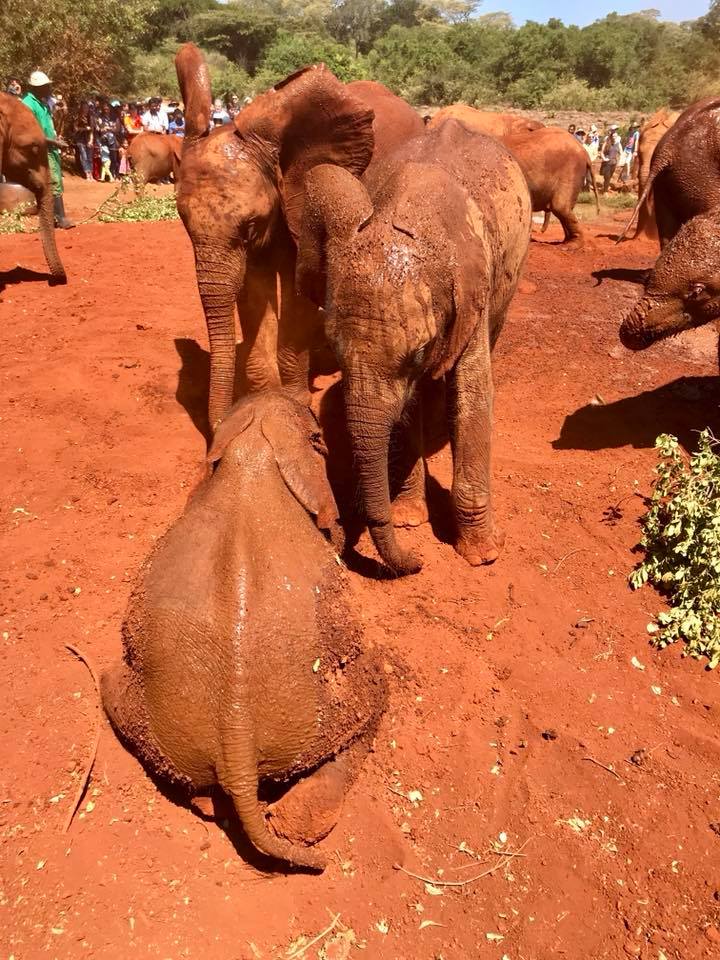 You can foster a baby elephant while you are there or before you come by visiting their foster page online where you can see all the elephants and read about their stories of rescue. By the way, a fostered elephant makes a GREAT gift for the animal lover in your life. It costs $50.00 a year per foster.  Chad and I selected two cuties that we fostered on the spot: Maisha and Luggard.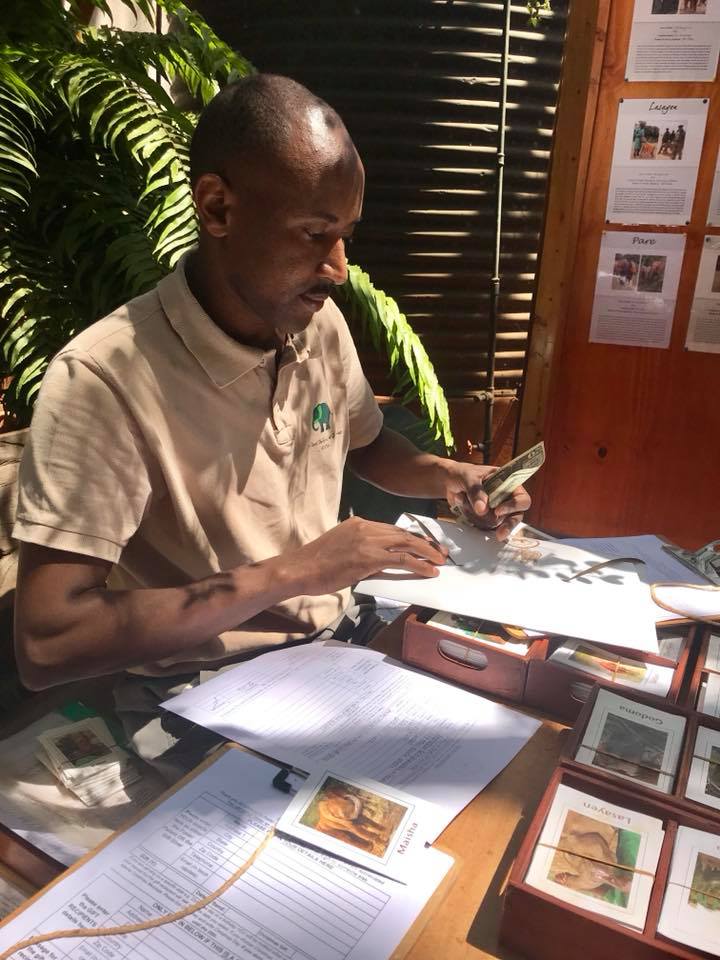 As a foster parent you can also visit the nursery by appointment at 5:00 p.m. when the elephants return to the stockades for the night. The evening visit is for foster parents only, and it must be booked in advance of your intended visit by contacting DSWT directly. While there are quite a few people who attend, it is A LOT less than the public feeding.  During this visit, you will watch them run in from the bush again, except this time, they run right into their assigned pens.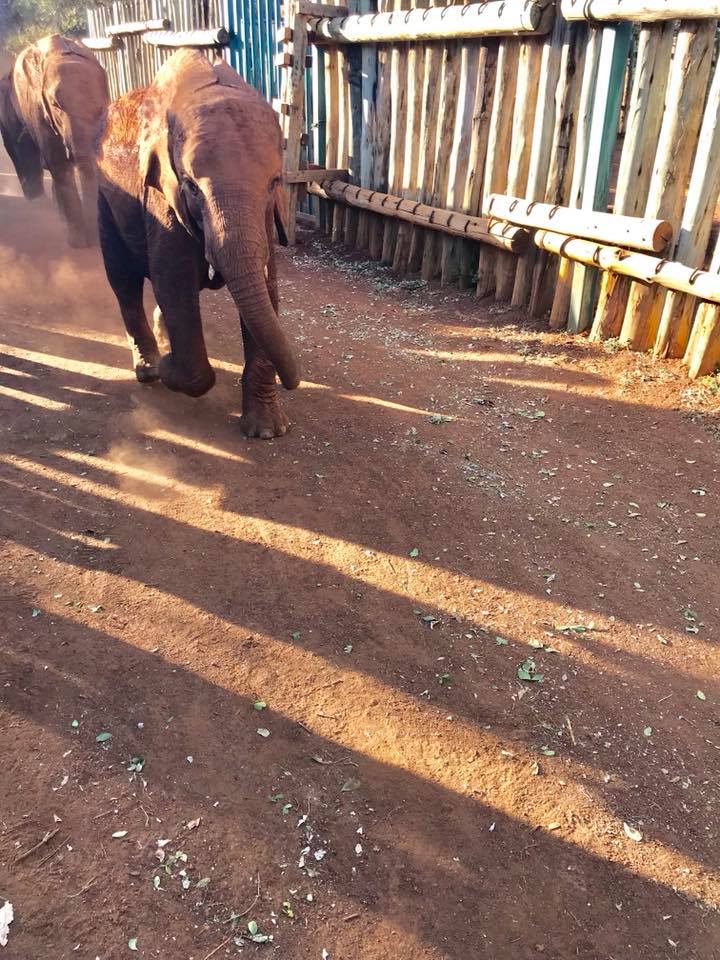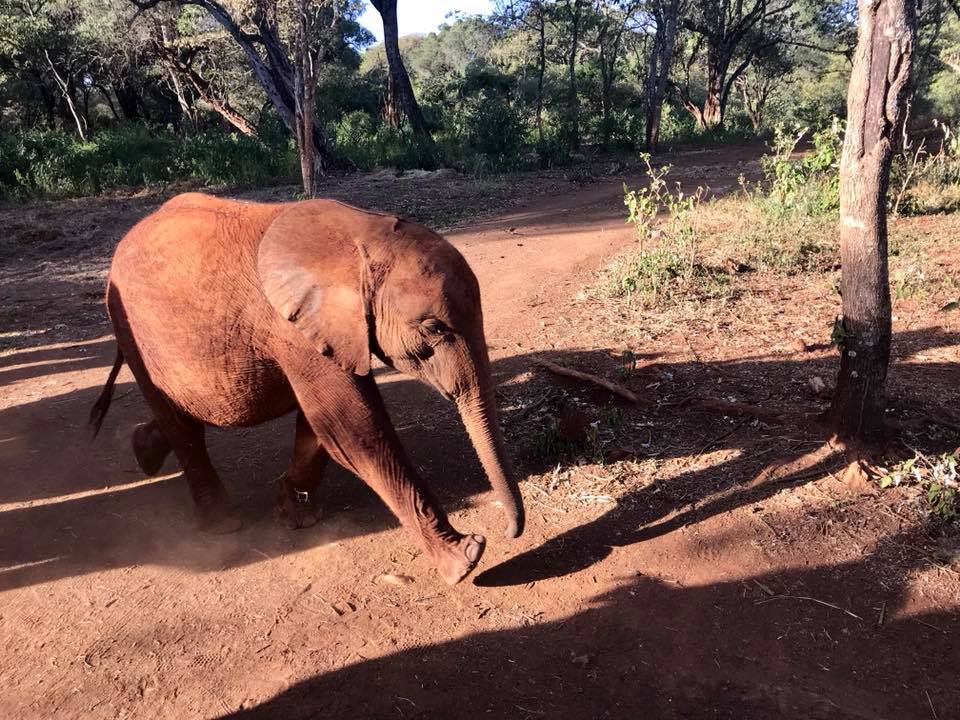 Somehow they know where they are supposed to go and know that their handlers are waiting to feed them from the giant bottles again.  Some are so talented that they hold their own bottles.  I literally couldn't contain myself.  It was cuteness overload.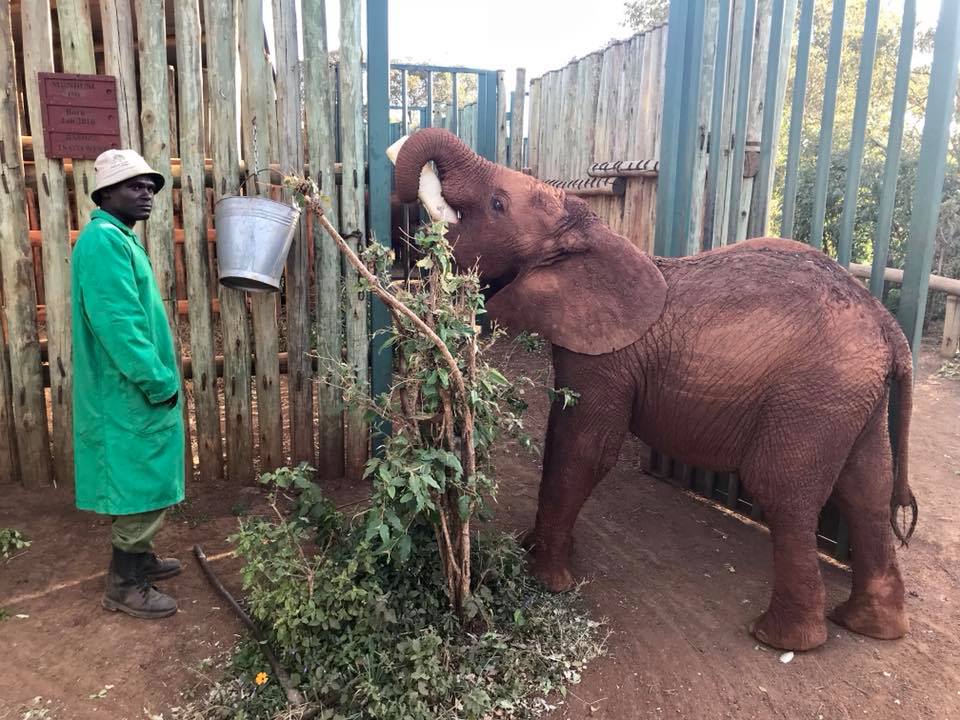 Once they have eaten, it's time for them to get ready for bed. They lay in their hay beds next to their handlers who sleep right in the pens with them and wait to be covered with their blankets! I mean, c'mon! How can you even resist such cuteness?!?!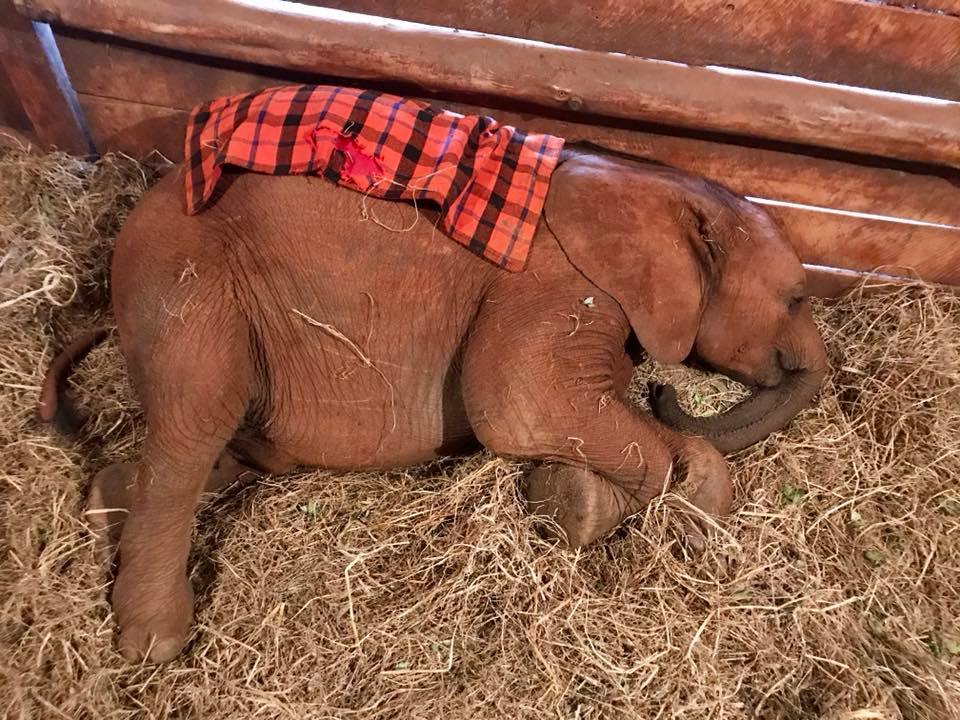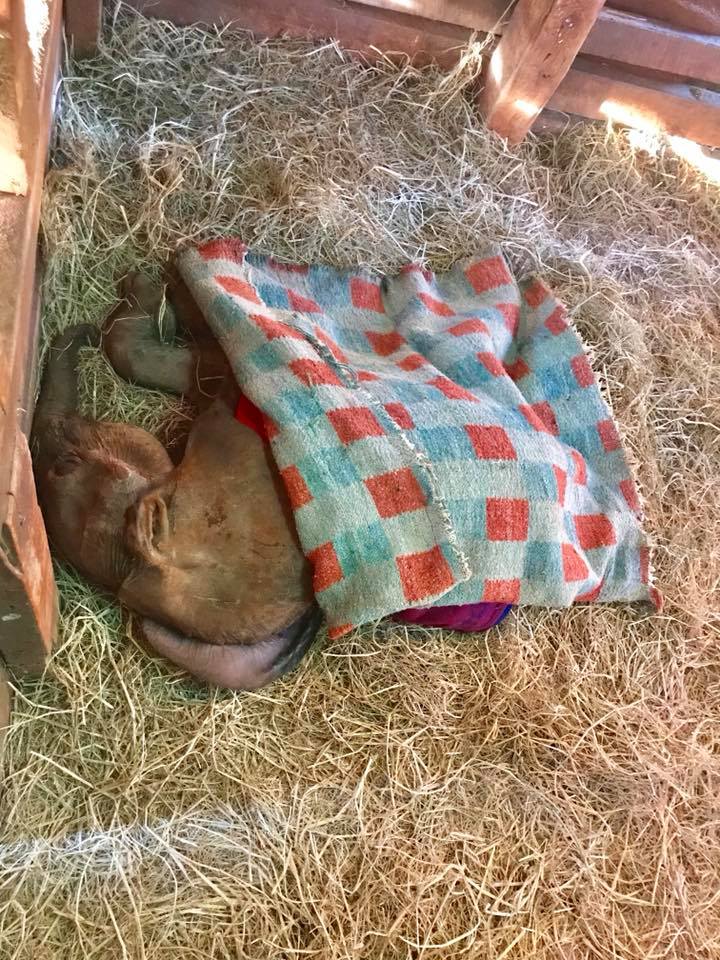 Some like to play with toys before bed. While others want to suck on their handlers fingers and cuddle!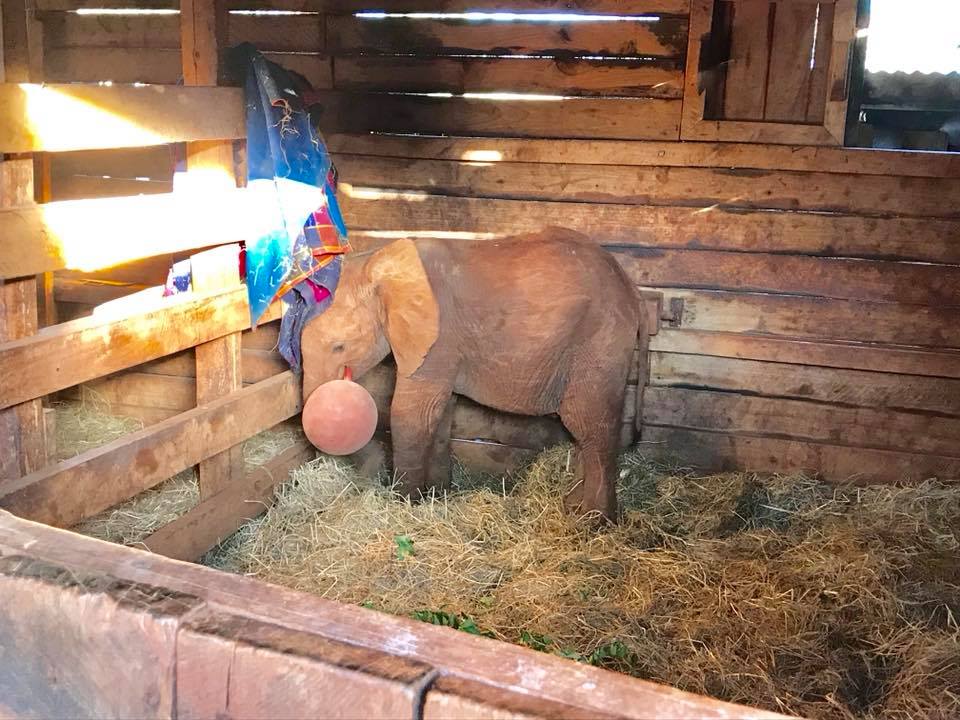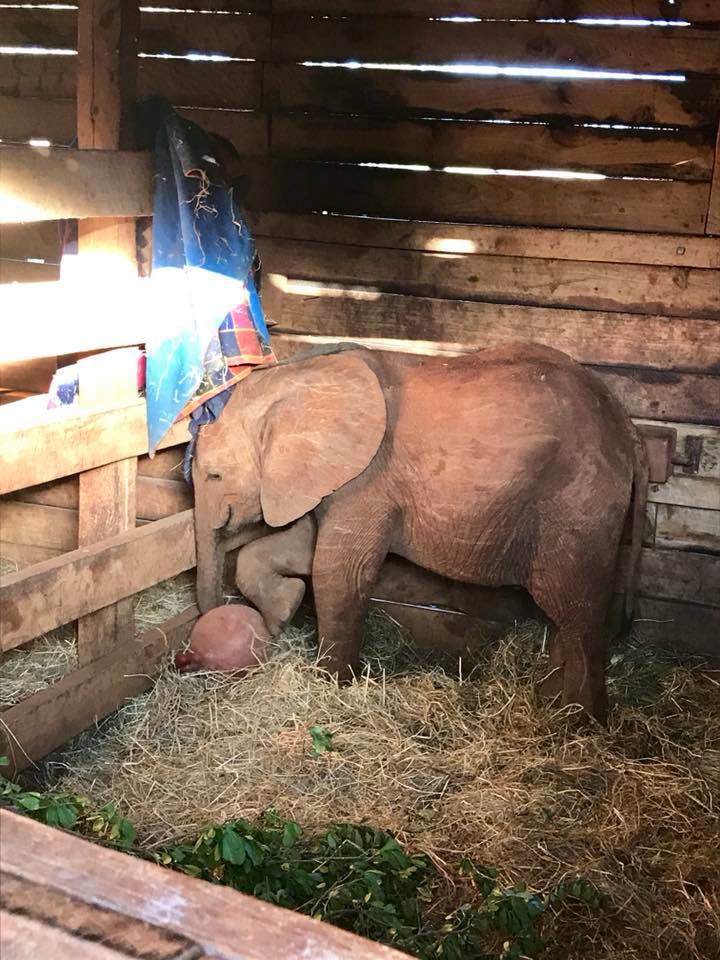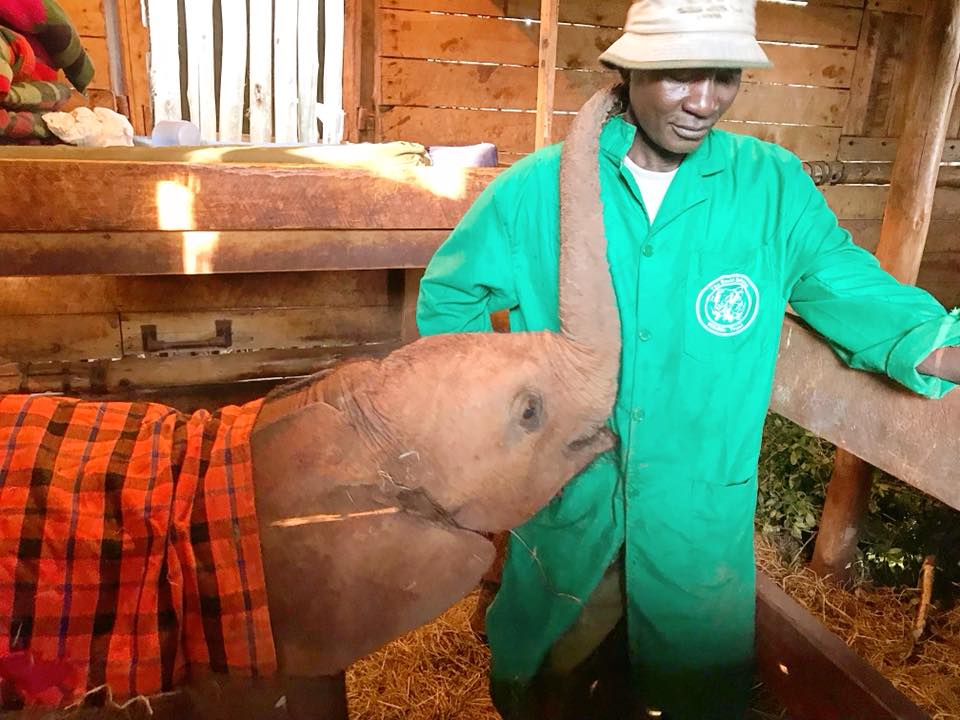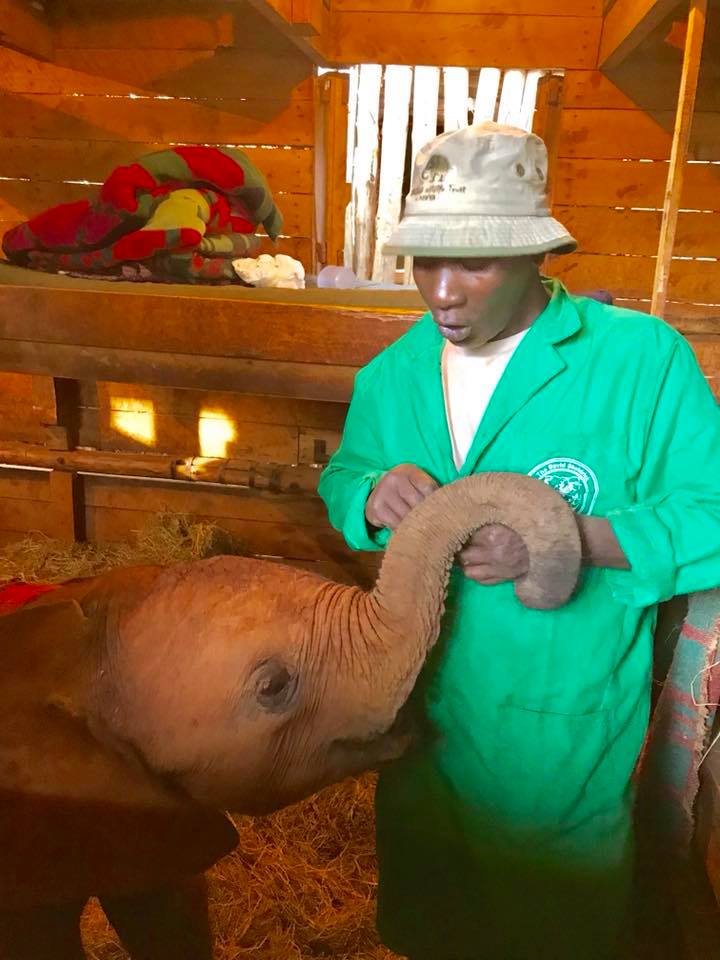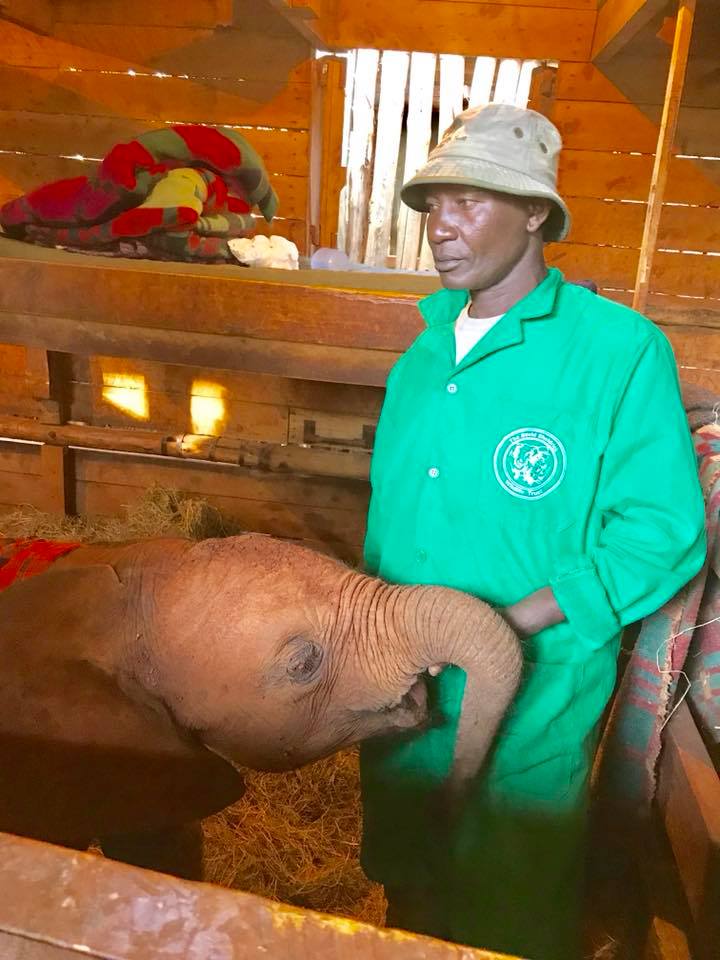 As a visitor, you can walk around to all the pens and visit the elephants or just visit your fosters. The handlers are there to answer questions, let you pet your elephant, and take photos for you.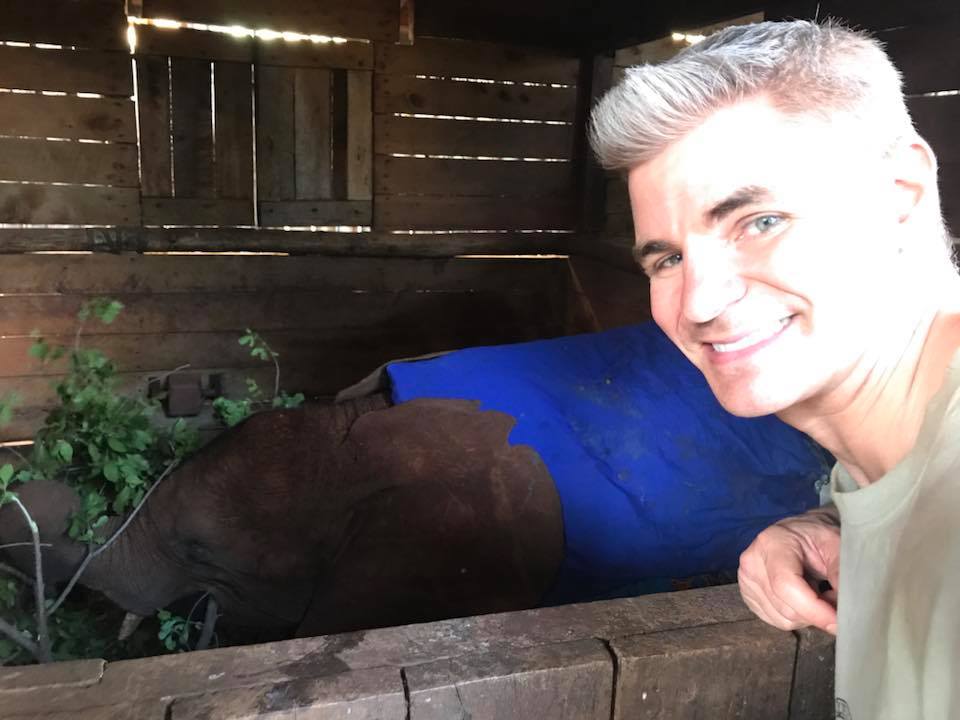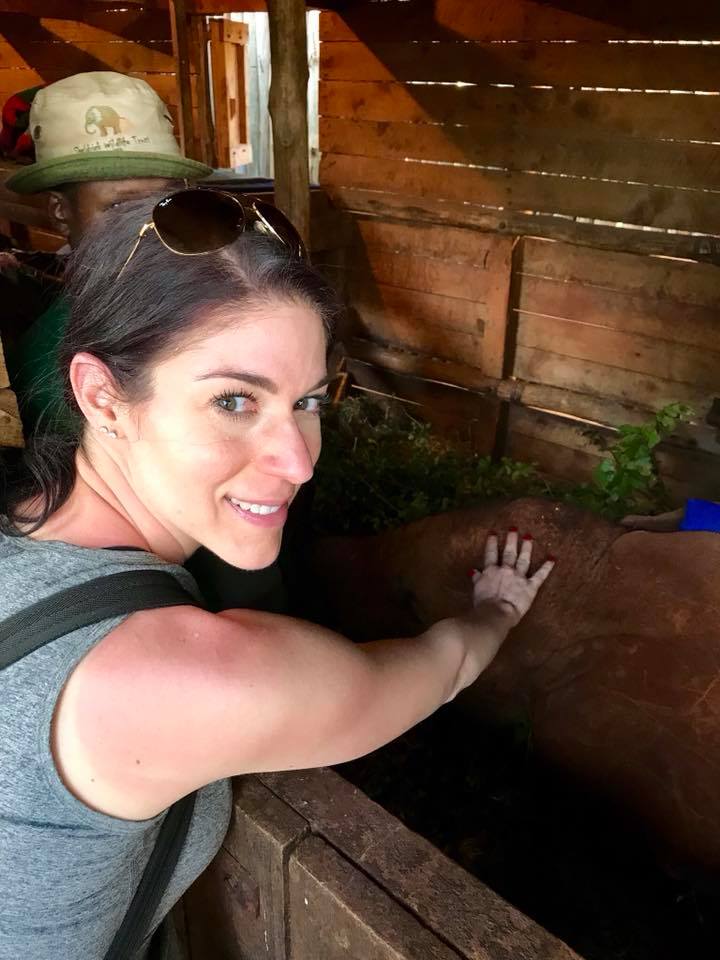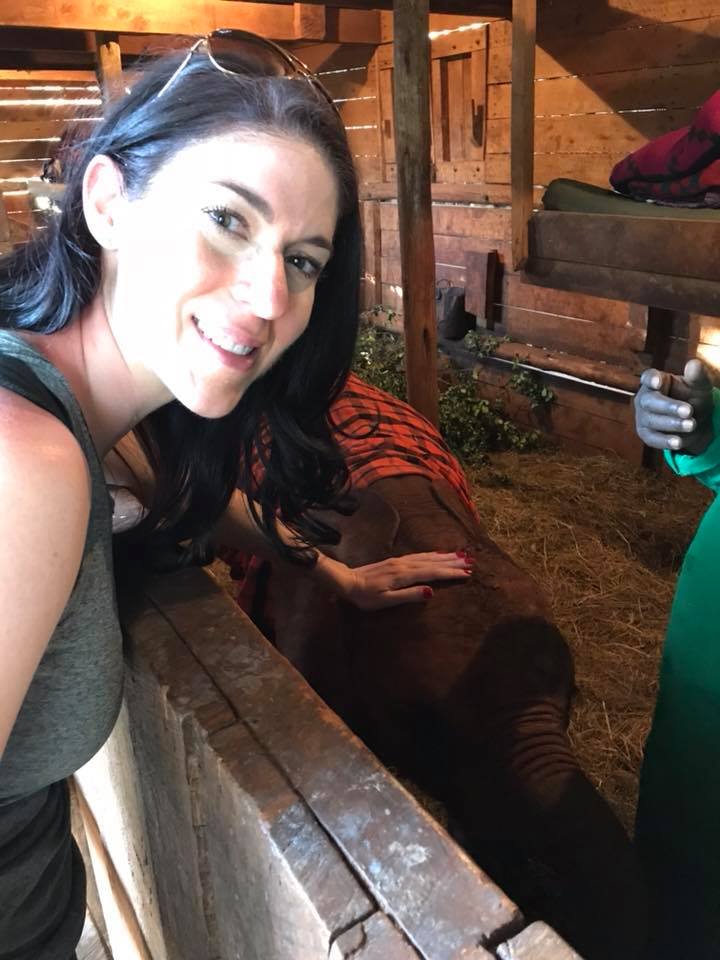 DSWT doesn't just save elephants.  They help all creatures! On property there is also a giraffe and a blind black rhino.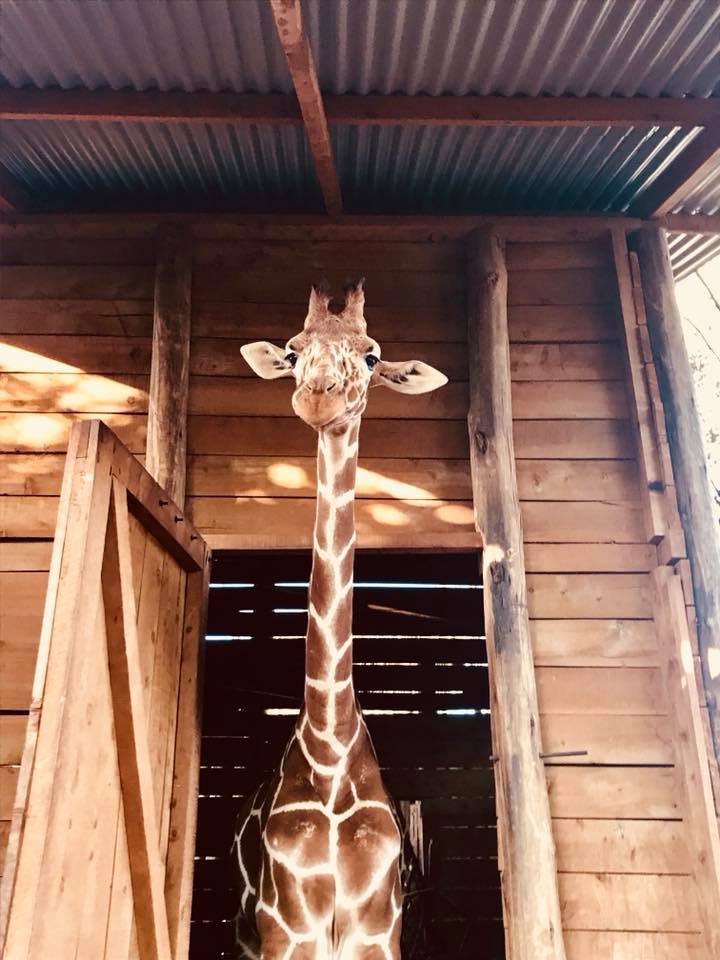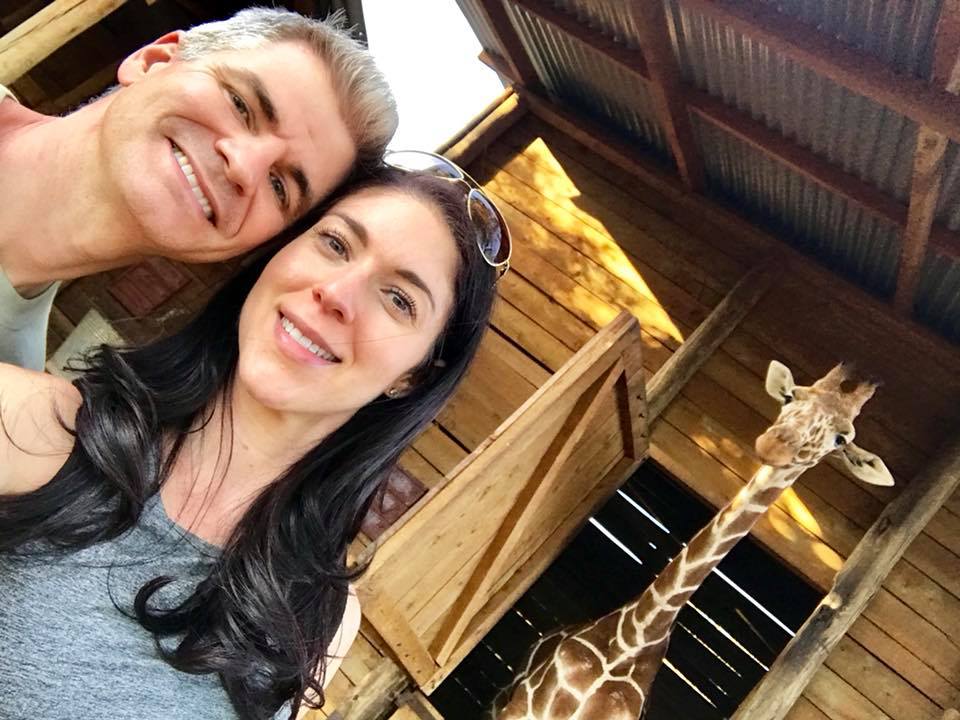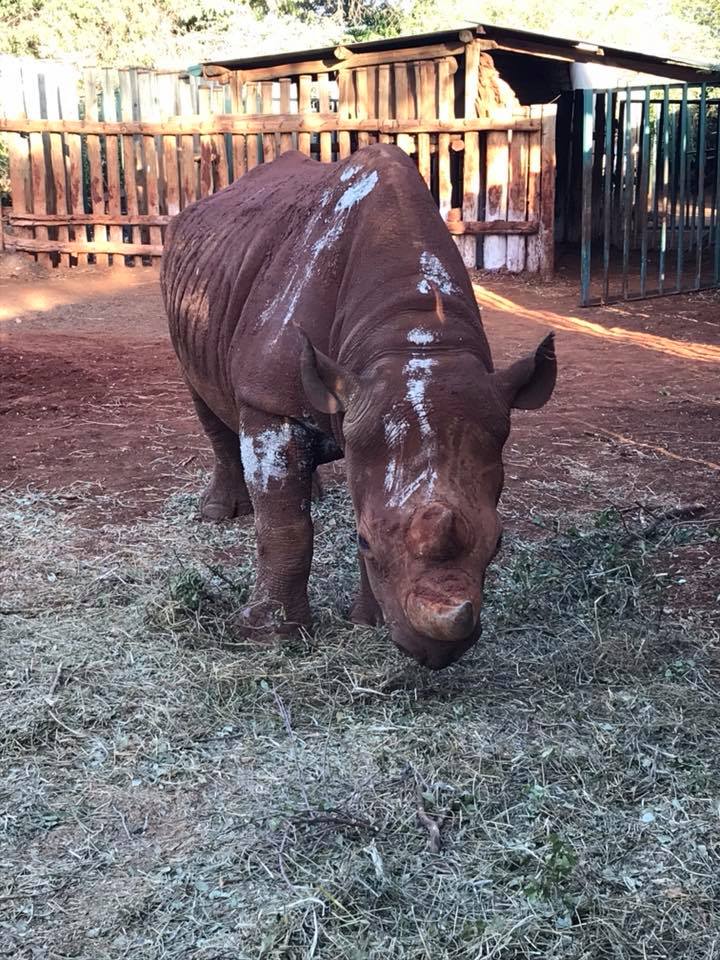 This really was a unique and special experience, and I HIGHLY recommend it.  In fact, this and our stay at Giraffe Manor were the reasons for our visit to Kenya!
If you can't make it to Kenya to see the elephants in person, you can still support DSWT by fostering an elephant or donating to their efforts.  When you foster, you get a monthly email about the progress of your foster with photos. You can foster baby elephants , adolescent elephants, adult elephants, giraffes, and rhinos!  It really is a great cause, and, after visiting and following them on social media for a few years, it seems like they run a great program that really supports the precious wildlife for which Africa is so famous. #BeKindToElephants