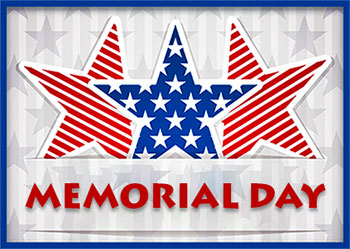 Aaahh, Memorial Day.  Beach, sun, fun, BBQs, and the most epic sales known to the retail world, second only to Black Friday (my personal favorite retail holiday)! When you live in a destination location, like South Florida, three-day weekends means that a whole lot of people flood your city from all over the country, especially on Memorial Day weekend, which, for the past 15-years, has also been known as Urban Beach Weekend.
Urban Beach Weekend is a hip-hop festival held in South Beach that attracts over 250,000 visitors!  Visitors come for the beach, the nightlife/music, the restaurants, but also for the shopping.  Walk into any mall during this weekend, and you will understand what I am talking about.  And, quite frankly, I can't blame them. I would argue that South Florida has some of the best shopping in our great nation.  First, we have pretty much every major department store, designer boutique, and retail store that you can think of.  Second, they tend to be nicely collected in one beautiful (most of the time air-conditioned) location so that you don't have to traverse the city to shop.  Third, we here in South Florida are not afraid of color, so you won't just find all-black like you tend to in some other cities (I'm talking about you, New York).  Finally, we have one of the lowest sales tax rates in the country: 7% in Miami-Dade County (Miami) and 6% in Broward County (Fort Lauderdale).  In case you were wondering, the sales tax in Palm Beach County is also 6%.
So, with that in mind, I though it would be helpful to put together a quick guide to shopping in South Florida.  By the way, if you ask Chad, he would tell you that I am an expert on this subject, and I would probably have to agree with him.  This is by no means an exclusive guide, as you cannot shop the whole of South Florida in just one weekend.  Rather, these are the highlights.  The must hits for every visitor, whether you are looking for high-end, mid-range, or a bargain.
Let's begin with fancy, shall we?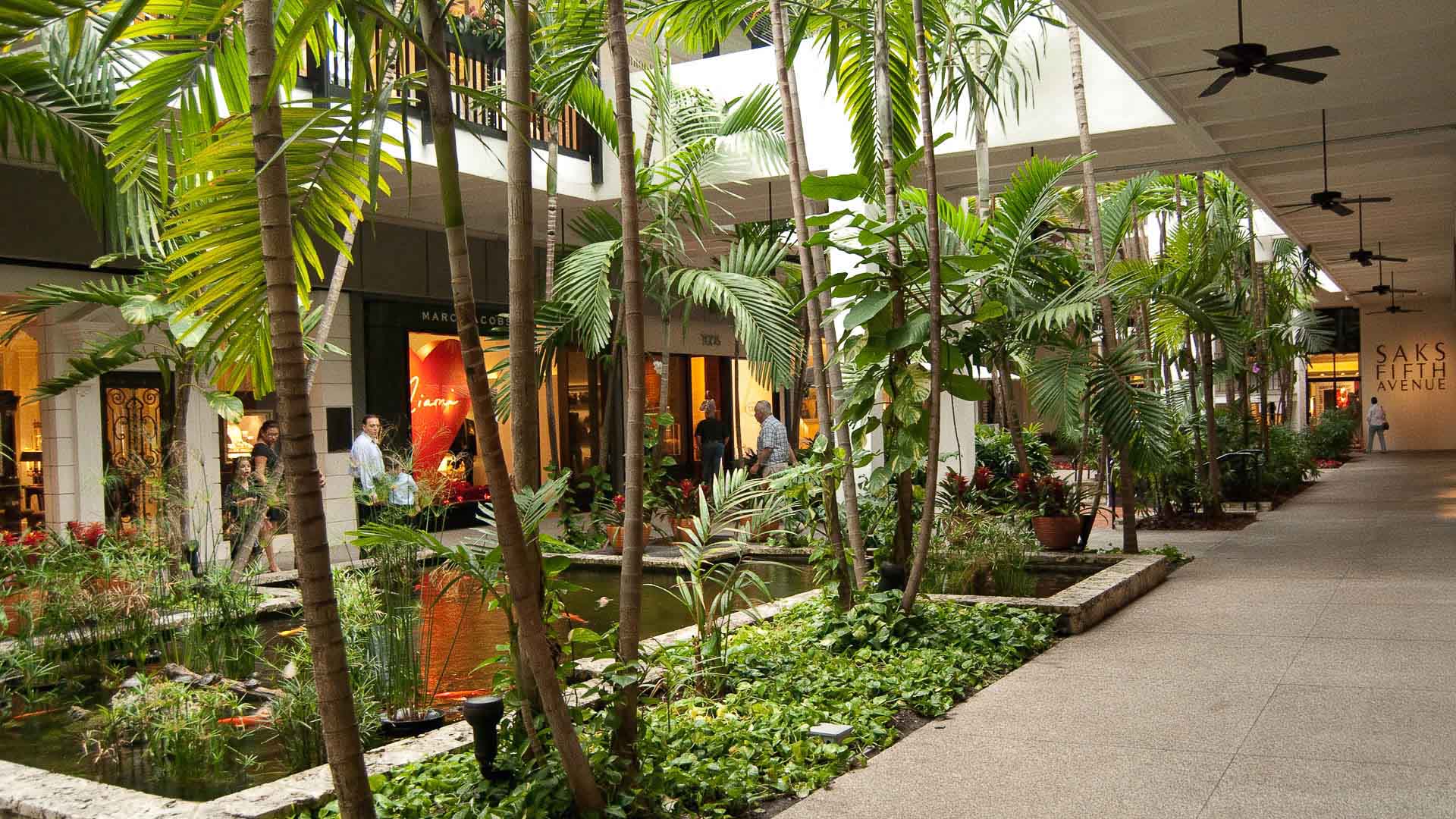 If you would like to shop a collection of luxury, high-end designers, then look no further than Miami's iconic Bal Harbour Shops.  This is Miami's answer to Rodeo Drive.  In 2012, the International Council of Shopping Centers described Bal Harbour as the single most productive shopping center in the world! In the WORLD, people!
More than likely, you will not find great deals here, although the outdoor, luxury mall is capped by two high-end department stores, Neiman-Marcus and Saks Fifth Avenue, which do run Memorial Day Sales.  My personal advice is to always buy at a department store rather than the designer's namesake shop for many reasons that I will discuss below, but chief among them is the return policy and the fact that the department stores are way more likely to mark merchandise down.
If you are coming here, you are coming to splurge!  Apart from the department stores, the mostly affordable boutique here is probably Tory Burch.  After that, you are in the heaven that is Chanel, Gucci, Prada, and, coming soon Aquazzura! You can find a store directory here. At Bal Harbour, you pay for everything, including the parking at $3.00, but if you buy something or eat at one of the restaurants, the store or restaurant will validate your parking.  That doesn't mean it's free; that just means it's reduced to I think (and don't quote me on this) $1.50.  Or since you read this blog post, you now know that you can go to Saks and validate your parking your self at the door on the first floor or ask one of the lovely sales people at the cosmetics counter to do it for you without having to make a purchase! You are welcome.
As you may imagine, shopping here is, well, let's just call it an experience.  The people watching is literally beyond.  As in, it is epic.  First of all, people get decked out to shop here.  It's like Miami Fashion Week at the mall!  Second, you can see the handiwork of the world's plastic surgeons all in one place.  Seriously, the International Board of Cosmetic Surgery should hold their conference here.  Third, you will see an inordinate amount of the following: 1) sugar daddies, 2) dogs in strollers, and 3) nannies in like an actual uniform.  Finally, the parking lot is like an exotic luxury car show.

But, it's not all kitten and rainbows at Bal Harbour.  In 2013, a few of the luxury brands (like Louis Vuitton, Hermes, and Cartier) closed up shop in Bal Harbour and headed south to the Miami Design District, which quickly became the new IT place to be and shop luxury.  You can read all about it here or here. In addition to having one of the finest collection of home and design stores, the Miami Design District is also home to some of the world's premium luxury brands, like Christian Louboutin (a personal favorite), Celine (another personal favorite), Hermes, Louis Vuitton, and Dior.  Many of the stores here also have boutiques in Bal Harbour, like Prada and Tiffany & Co. and many of the boutiques in Bal Harbour do not have stores in the Miami Design District, at least not yet.
In my opinion, the vibe in the Miami Design District is just cooler and not as pretentious.  First, it is not a traditional mall.  Rather it is a collection of independent stores that span a few city blocks.  It has more of an urban feel.  There is both garage and metered street parking which you can pay for with an app on your phone.  The area is covered in local street art and wall murals, which are amazing and ever-changing.  There are also a lot of new art installations all around town, like the picture above, so that you are surrounded by art while you shop.  And, the restaurant choices are fantastic, like Michael's Genuine Food and Drink and Mandolin Aegean Bistro. The people here are a mixed crowd of well-heeled locals and tourists, hipsters, and the artsy folks. The Miami Design District is also a stone's throw away from Wynwood, Miami's art and craft beer district, and Midtown Miami, a retail and residential mixed use district.
If  were a tourist in Miami, I would spend an entire day and night between the Miami Design District and Wynwood because there is literally something for everyone here, and I will do a future post on just this district, but, remember, it's Memorial Day Weekend, and we are here to shop, so onward we go to a place that I am very fond of because I grew up in this mall and I got my very first job in this mall, the Aventura Mall.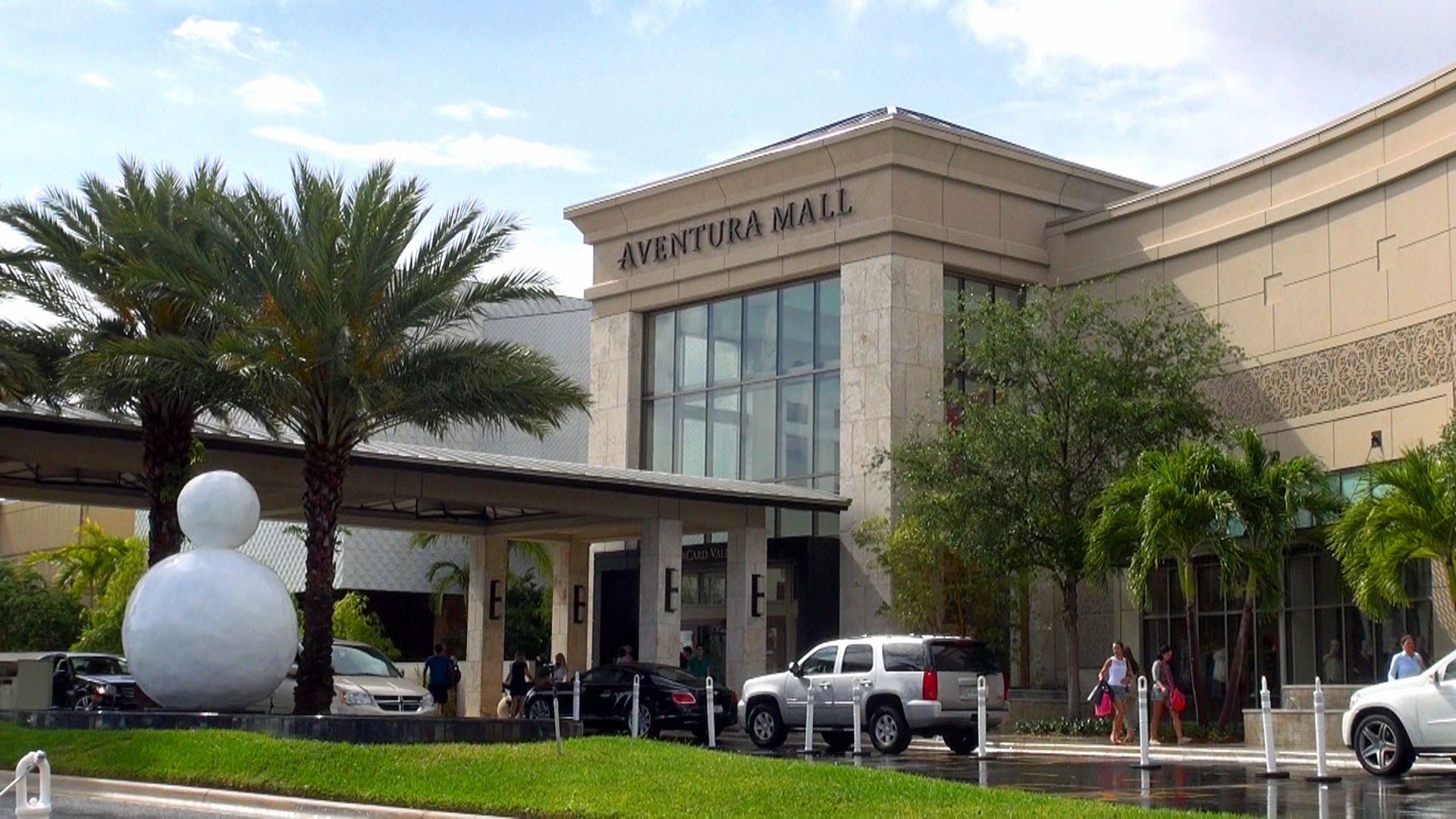 If you only had time to shop just one of South Florida's many outlets for retail therapy, I would choose the Aventura Mall. I am basically a (self-proclaimed) expert at malls.  I have been to a lot of malls all over the country and the world, and I can say that none really compare.  The Aventura Mall is not just a mall, it's a destination in and of itself.  It has six restaurants with another on the way, 9 bistros and cafes to choose from, 4 coffee and tea options, 5 dessert options, and this does not include its food court, which is currently undergoing a major overhaul. It has a full service (members only) gym, 2 full service beauty salons (plus a retail shop where men can get a hot shave), Miami's best full service car wash on property, foreign currency exchange services, rental car services, a 24-theater movie theater, an indoor playground for kids, multiple valet services (this is in addition to its multiple parking option on both surface lots and in multi-level garages), and a concierge service.  And we haven't even touched on the retail options yet.  Oh, and as if this wasn't enough, by late 2017 this mall is about to get even more epic because it is currently undergoing a major expansion that will include a new three-level, 315,000 square-foot retail wing which will include several destination restaurants, more than three dozen retail stores, a new food hall with indoor/outdoor seating, a rooftop terrace, a VIP concierge area perfect for private dinners and events, and another multi-level parking garage. Are you beginning to understand my love affair with this mall?  An entire city exists (the City of Aventura) basically because of this mall.
There are currently 6 department stores, 3 of which are worth mentioning: a Macy's (one just for women and one for men and home furnishings), a Bloomingdale's (my personal favorite), and a Nordstrom (a strong second favorite). But that is not all.  It has pretty much every retail store you could want in a mall from Louis Vuitton and Fendi on the high end, to JCrew and Anthropologie in the mid range, to H&M and Forever XXI on the more affordable side as well as everything in between. You can find a full store directory here.
I would be remiss if I did not, at this point, impart on you some of my general personal shopping advice (secrets, even) and some tips which are specific to this mall. First, if you are not a Florida resident, all you have to do is show your passport (for our foreign visitors) or your non-Florida driver's license and stores like Macy's and Bloomingdale's give you a Visitor's Savings Pass, good for 10% off everything you buy.  And now, we come to the part where I will explain to you why department store shopping is always better than shopping at retail stores, including outlet stores. Department stores are ALWAYS the cheaper option.  Why? Because they buy in bulk and they move merchandise so there is ALWAYS a sale. ALWAYS. Even when it doesn't look like a sale is going on, there's a sale.  Here's is what you need to do.
Tip No.1: Never (unless it's an emergency, in which case see below on how to fix this later) pay full price at a department store.  Befriend a sales associate in your favorite department.  He or she will call you for events and pre-sales.  I used to have a gem at Bloomies.  I would come in and pick out all the full price merchandise that I loved and even try it on to make sure.  She would stow away my size, and then the minute a sale hit, I would get a call. Sometimes, I didn't even have to go to the store.  She would just ring it up over the phone and send it my way with free shipping.
Tip No. 2: If you shop at a particular department store a lot, consider opening up their credit card. You get points for every dollar spent on regular everyday purchases and power points in the store, plus perks like free gift wrapping.  Once you accumulate a certain number of points, they send you gift cards good for in-store purchases. Some department stores, like Nordstrom, allow you to join their loyalty program without opening their store card.  This means you can accumulate points on any card you want (like the card that gives you travel rewards) and still get in-store perks and rewards that lead to gift card redeemable in the store.  Also, a little note on the gift cards– they have an expiration date by which you need to use them, but if yours expires and you haven't used it, just go to customer service and most likely, they will reactivate it for you. I know that this is the case in Bloomingdale's.
Tip No. 3: COUPONS, people.  Use them!  When you have the store's card, they send you coupons.  Sometimes you get them without having the card. For example, at Macy's, they always have a 20% coupon offer.  You are supposed to present the coupon when you purchase something, but more often than not, there is one available at the register, so if you forgot yours, just ask the associate to apply theirs.  You can use the coupon regardless of what card you are using to pay.  Also, if you have the coupon, you can use it all day on all purchases in the store.  Even if something is already on sale, you can still use the coupon for an additional 20% off.  I will not get into splitting up a transaction to maximize your coupon savings because, quite frankly, that is master class shit, and I am throwing a lot of knowledge your way right now.
Tip No. 4: Always ask about a pre-sale because chances are that one is going on.  That means that the store will apply a future sale to your purchase with the caveat that you cannot pick up the item until the sale actually starts.  Even if something is already on sale, you can usually still apply a pre-sale offer.
Tip No. 5:  If you see something you bought even cheaper the next time you are there have it adjusted.  Most of  the time, all you need is the receipt.  If it is within 30 days (and sometimes after 30 days, please refer to Tip No. 1), they will adjust it. If its Nordstrom, you are in luck.  Nordstrom has the best return policy ever. They will take back anything you buy from there at any time, even if its worn and even if its from two years ago.  They literally have the best return policy hands down.
Tip No. 6:  Don't see your size?  That is okay, ask a sales associate to order it for you and get it shipped to your home for free.
I can go on and on, but these are just some of the reasons why you should basically only shop at department stores.  That being said, everyone loves a good outlet mall (despite recent debate about whether these malls actually offer a better deal), and, up next, I have got the best one for you.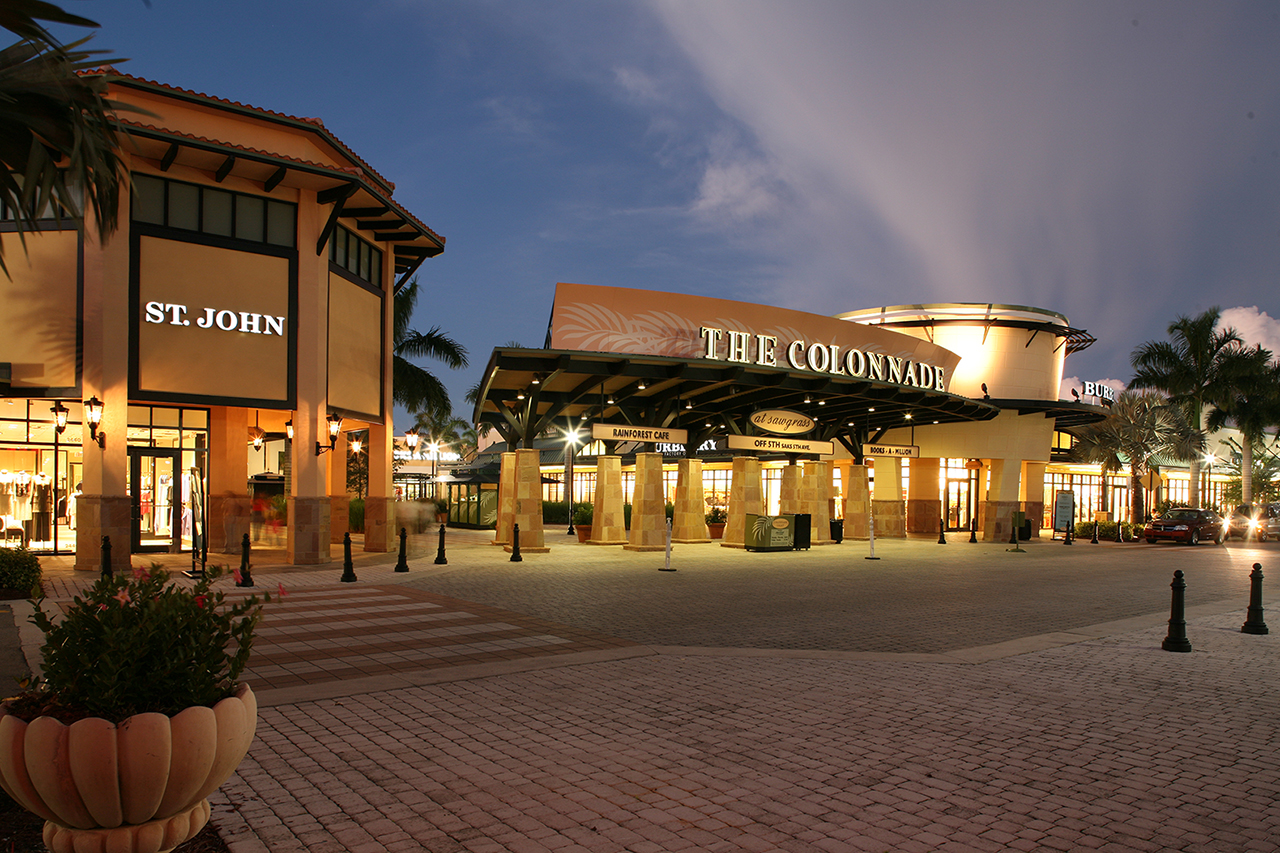 Sawgrass Mills is the largest outlet shopping destination in the United States.  It has more than 350 stores in an enclosed, air conditioned and climate controlled mall.  It is located just 30 minutes from Miami International Airport and 15 minutes from Fort Lauderdale-Hollywood International Airport.  It also has The Colonnade Outlets, which is fairly newly expanded, outdoor, and high-end with over 40 exclusive outlets not found anywhere else in South Florida including Burberry, Diane von Furstenberg, GUCCI, Jimmy Choo, Prada, Salvatore Ferragamo Company Store, Tory Burch and Versace.  A complete store directory can be found here. Notable department stores include Bloomingdale's, Neiman Marcus Last Call, Saks Fifth Avenue Off Fifth, Nordstrom Rack, and, coming soon, Century 21.  I'm not going to lie, during our season (approximately October to April) and during the holidays, this mall is a literal madhouse.  Parking is a nightmare (seriously, just take Uber), and there are people EVERYWHERE with suitcases that they fill up and truck out.  There are entire tour buses that bring tourists here to shop, so pack you patience when visiting.  But, if you can get past all of that, you can usually find some pretty good deals, especially on Black Friday.
So that's it folks.  That is the best of the best of South Florida shopping.  I hope you found this guide helpful, and may the retail gods bestow upon you a fab parking spot and even better deals! In the interest of full disclosure, all of the photos used in this post are stock photos from the internet, so no need to compliment my awesome photo taking skills, at least not on this post!