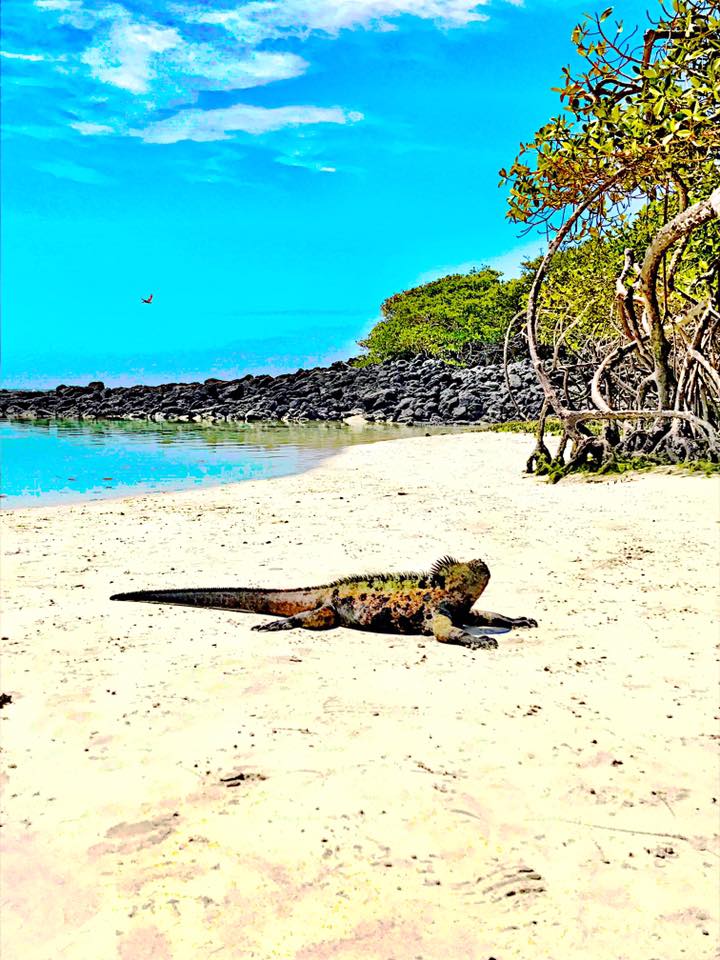 Santa Cruz Island is the most populated island in the Galapagos.  If you are doing a land-based itinerary, it serves as a great base for visiting Bartolome Island, North Seymour Island, and Santa Fe Island. By far, the nicest hotel on the island is Finch Bay Eco Hotel.  It is the only beach front hotel on all of Puerto Ayora, and it is only accessible by water taxi (which runs every 10-15 minutes from the main port and is free for guests), which means that it is away from the hustle and bustle of Puerto Ayora and all of its tourists.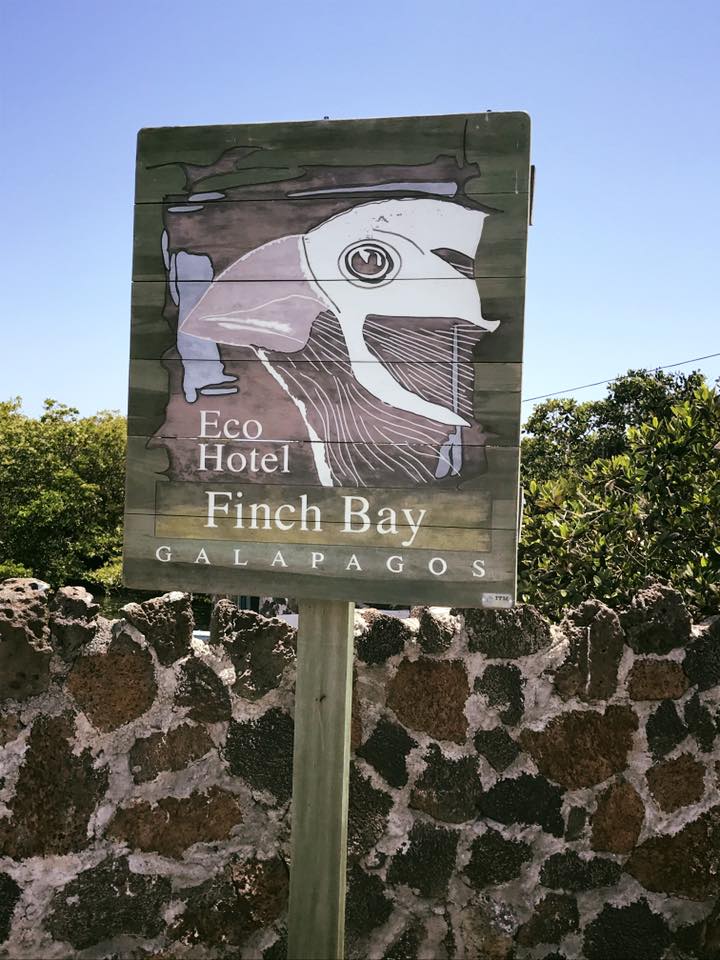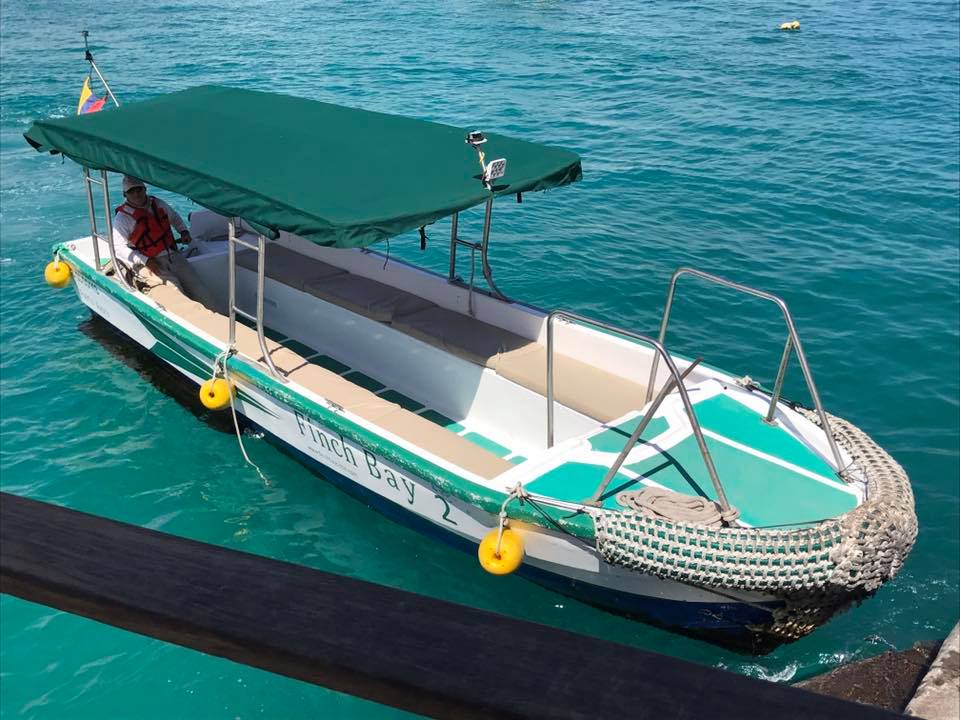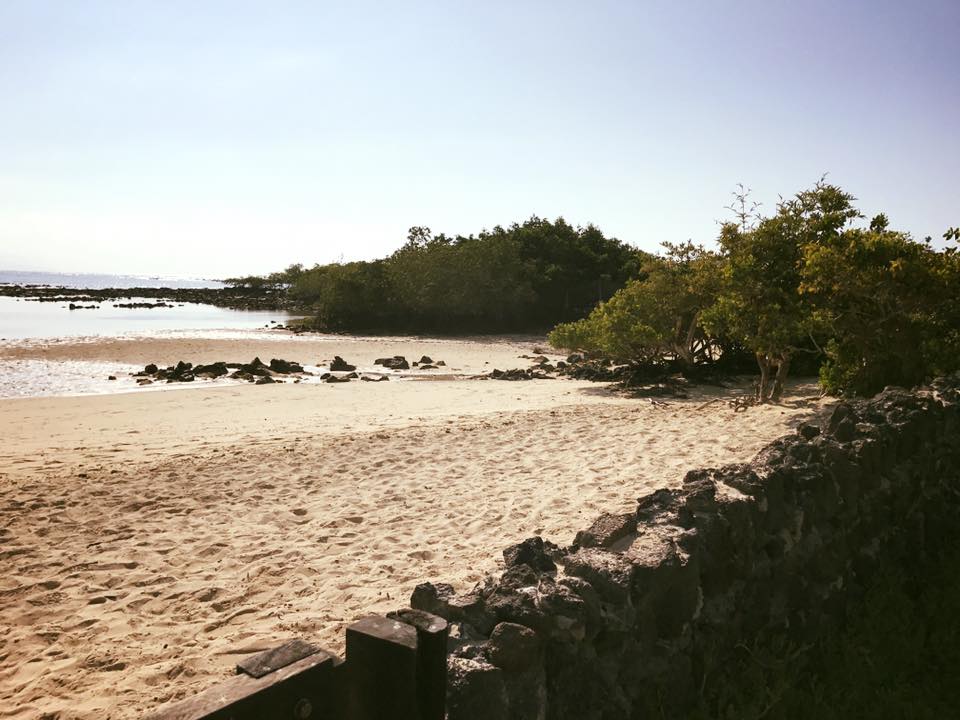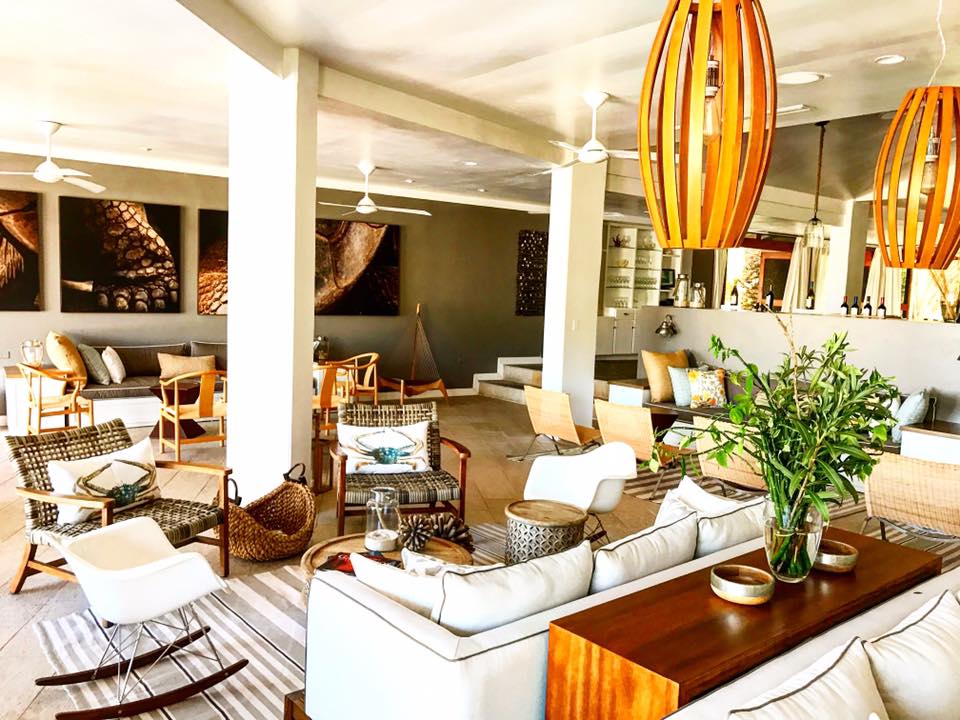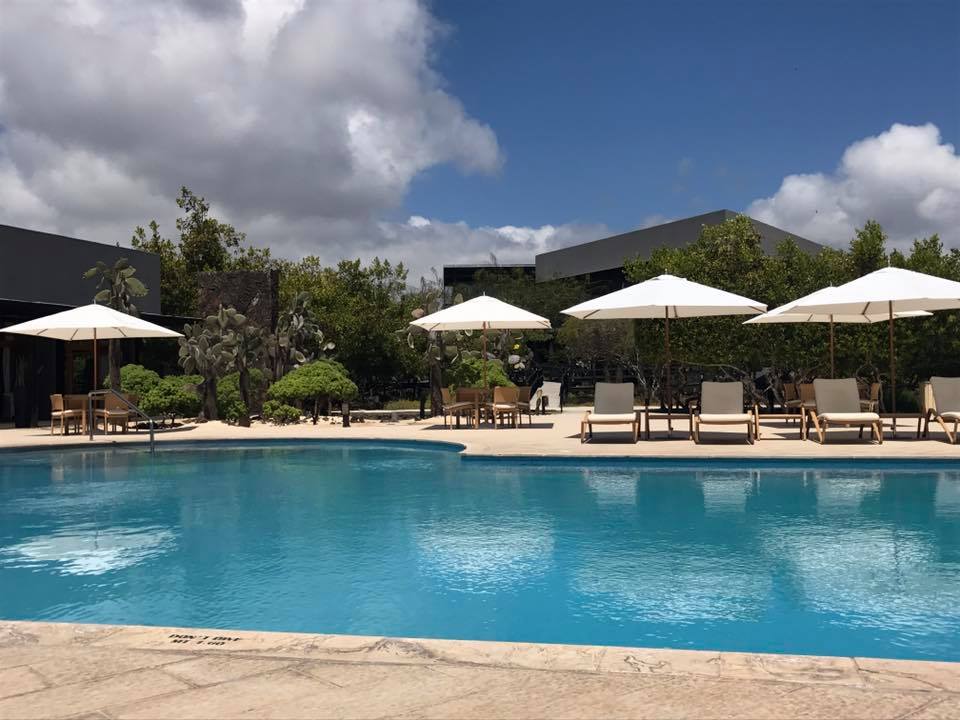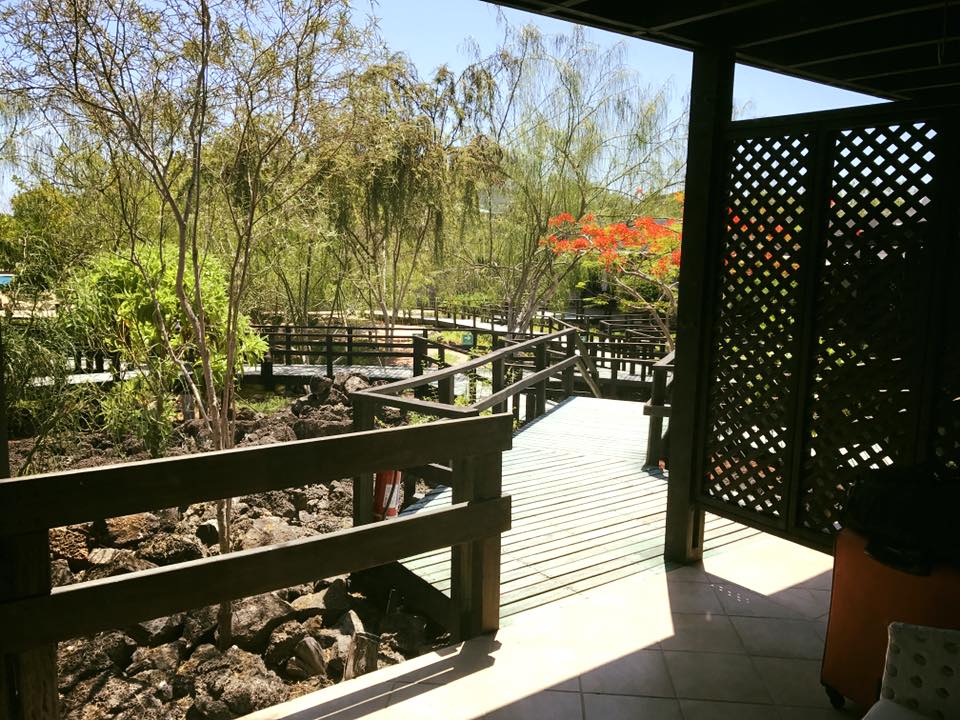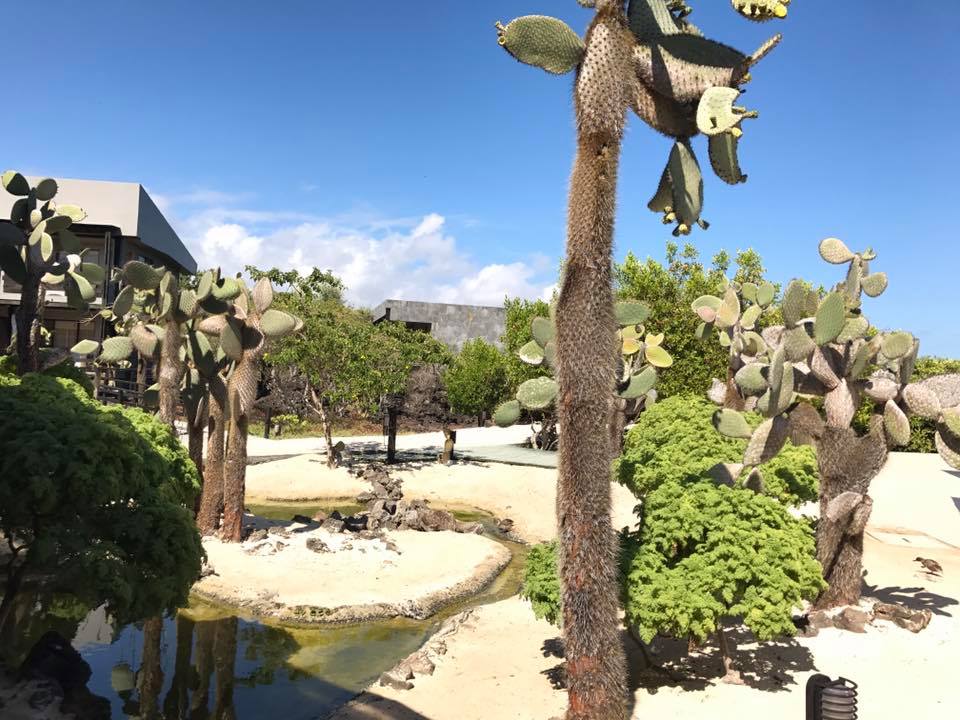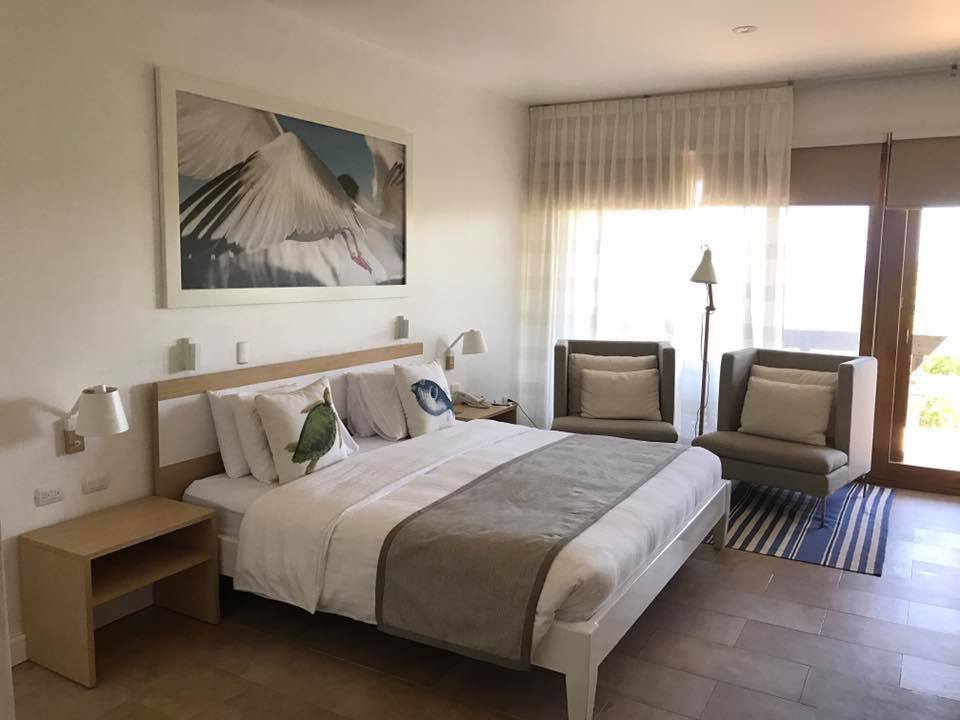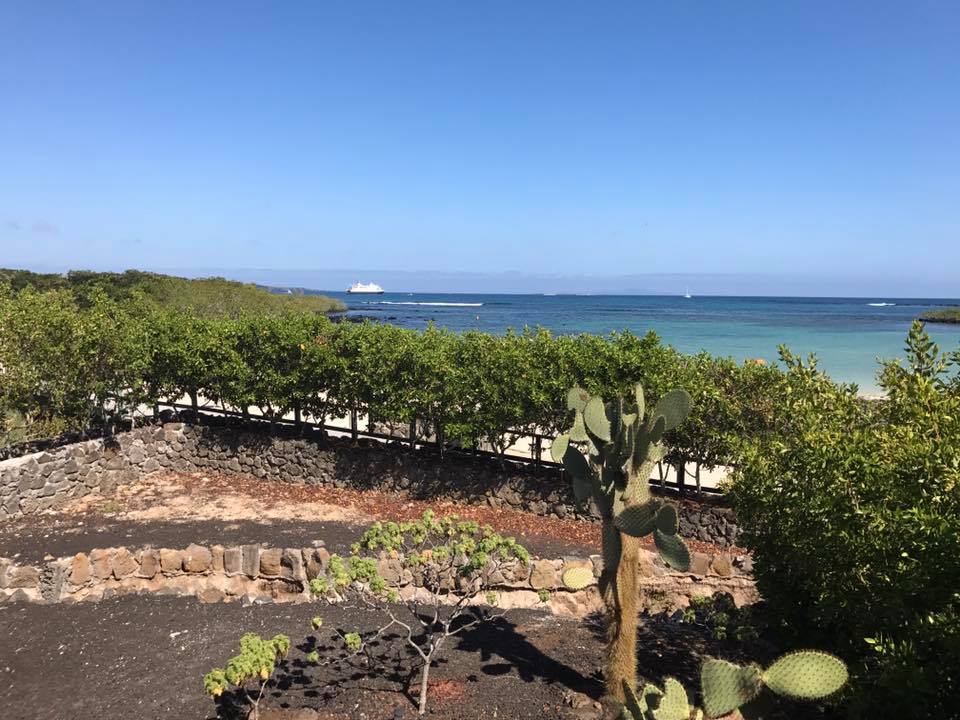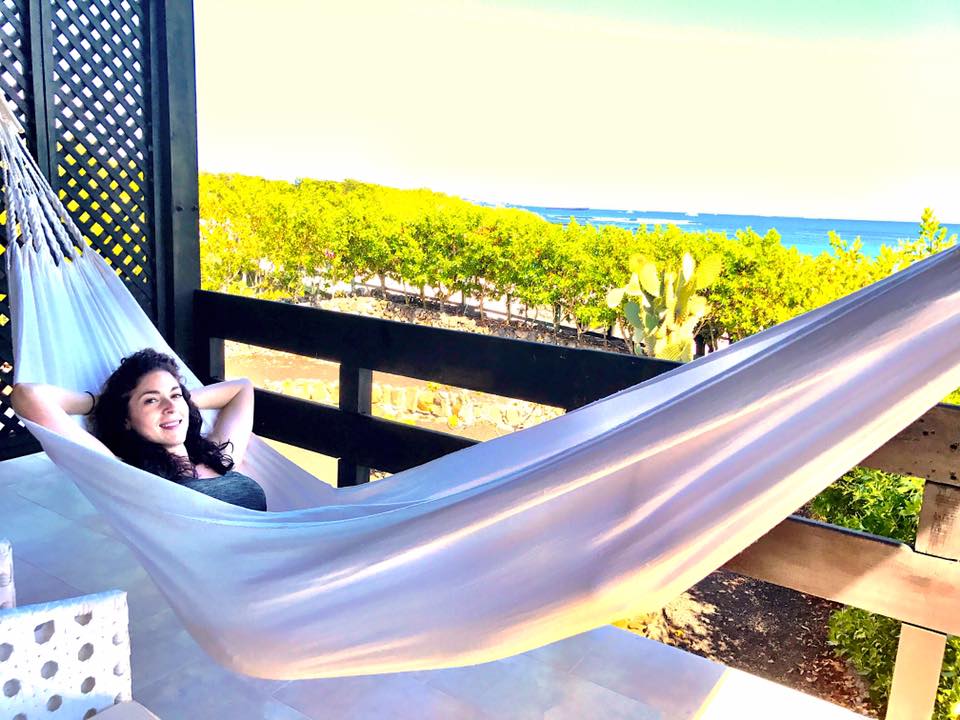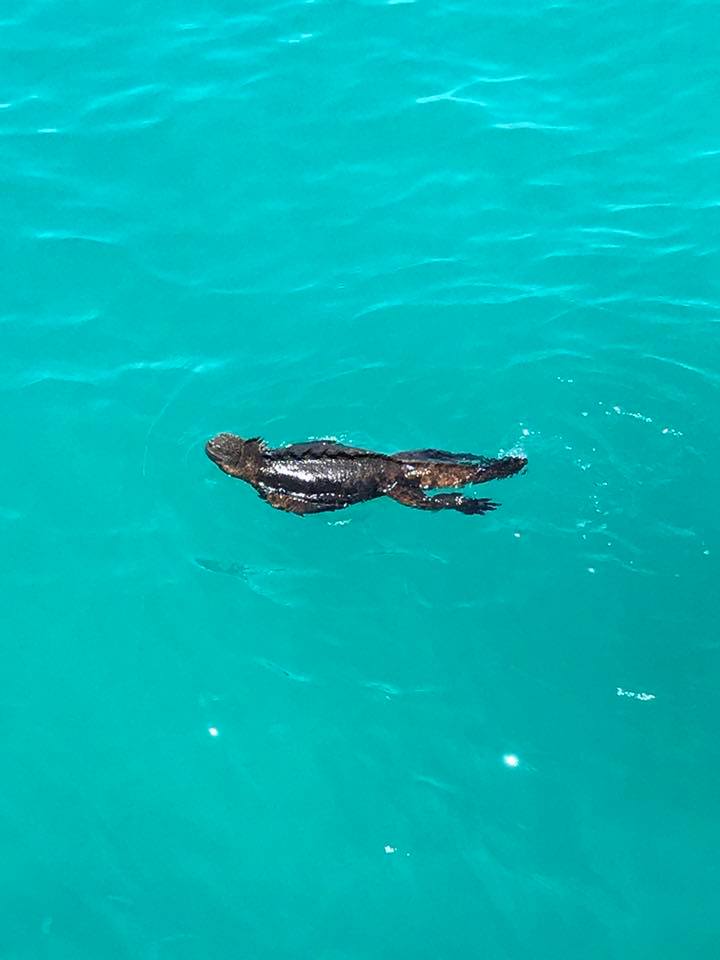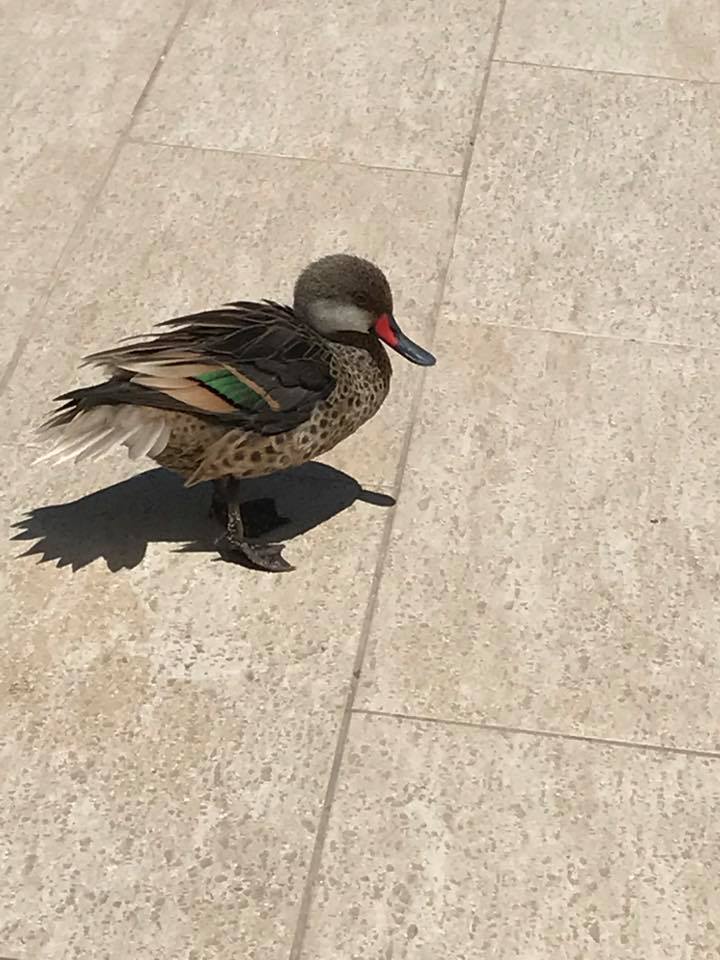 Day 1:
When we finally made it to Santa Cruz, we had a few stops to make before we got to check into our paradise resort. Our first stop was to the Twin Pit Craters, two giant geological depressions of volcanic material formed by long and slow sinking of the ground.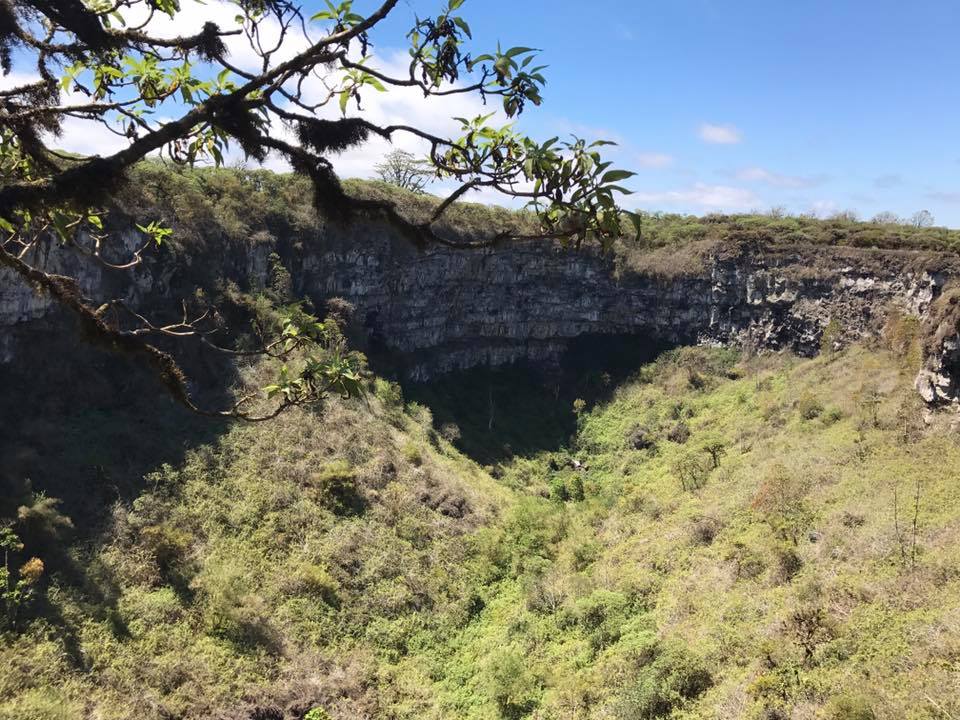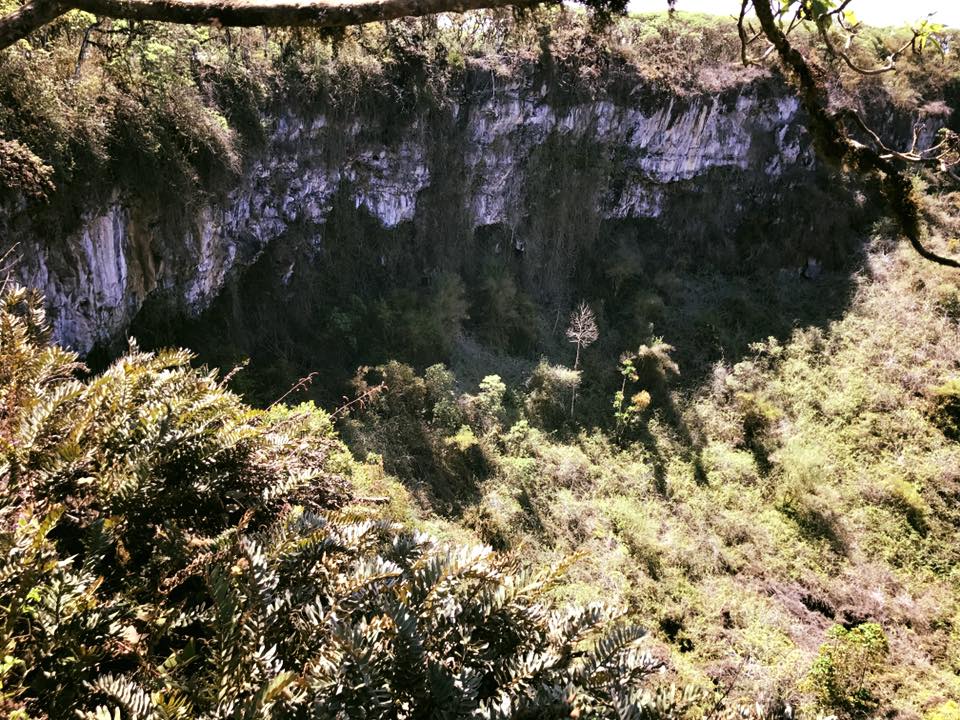 Our second stop was to Manzanillo, a giant tortoise reserve, where giant tortoises live and roam free in their natural habitat.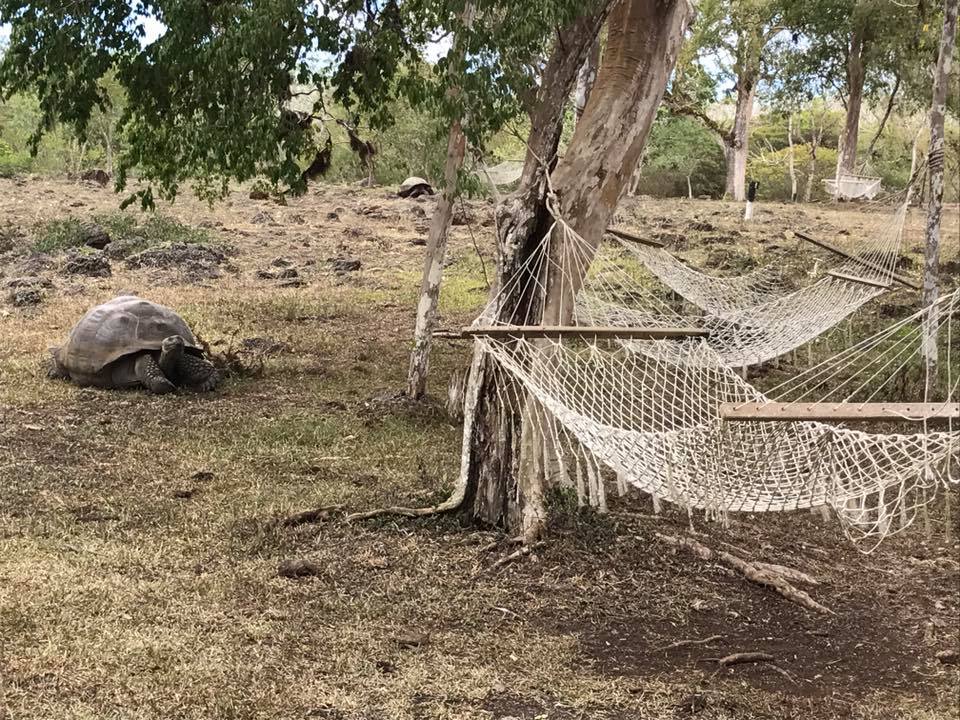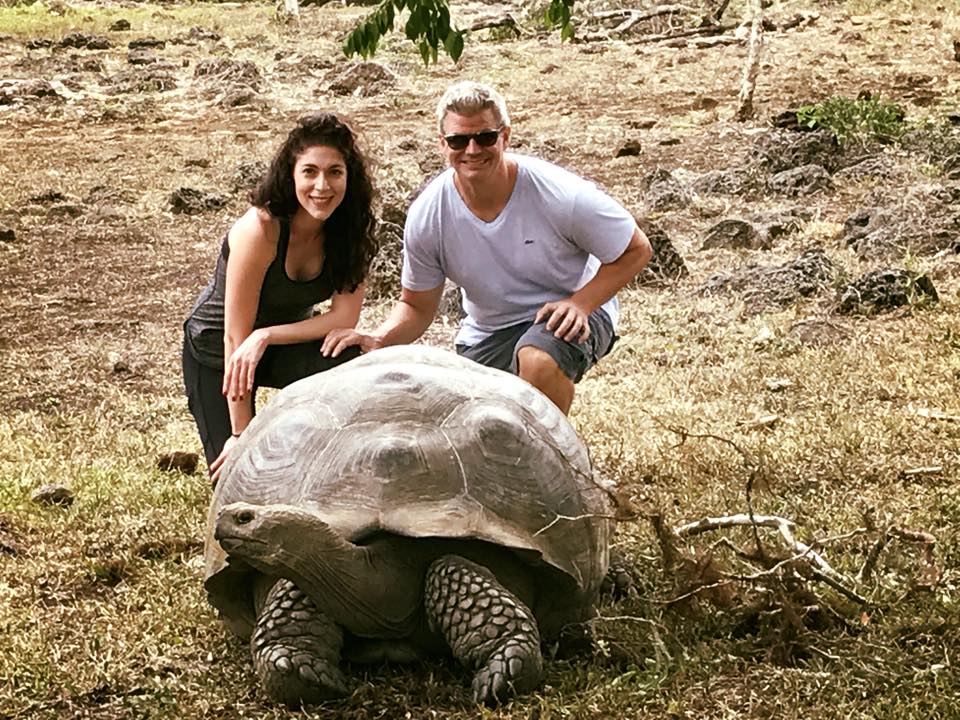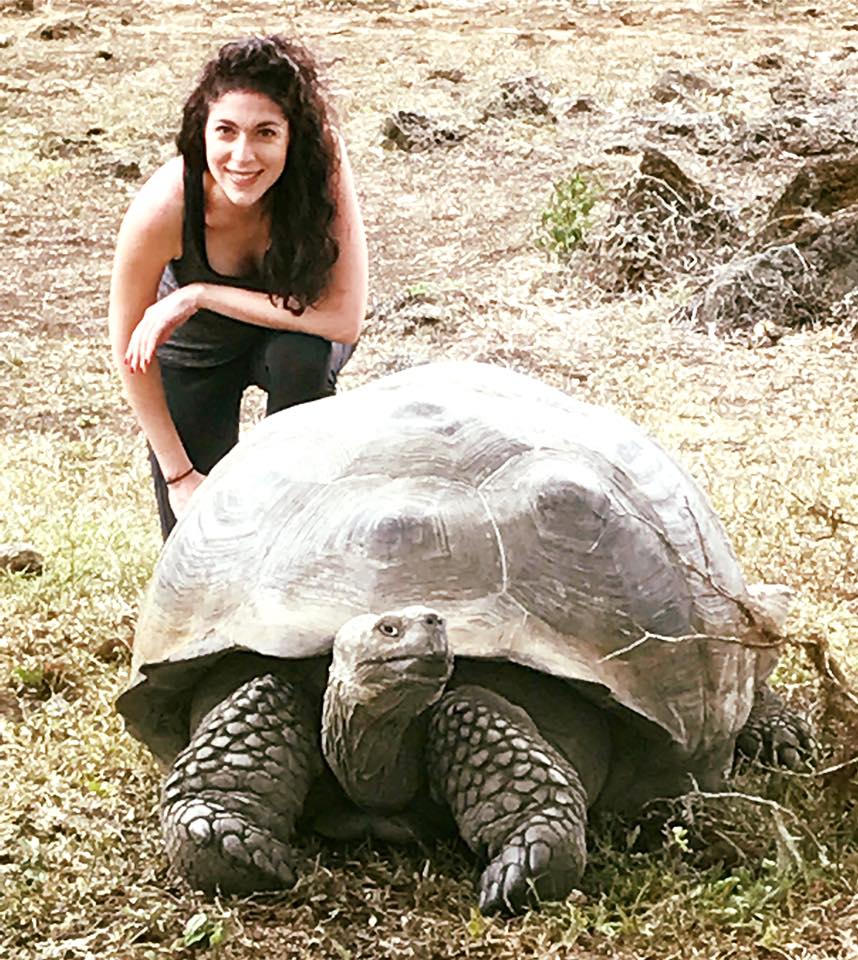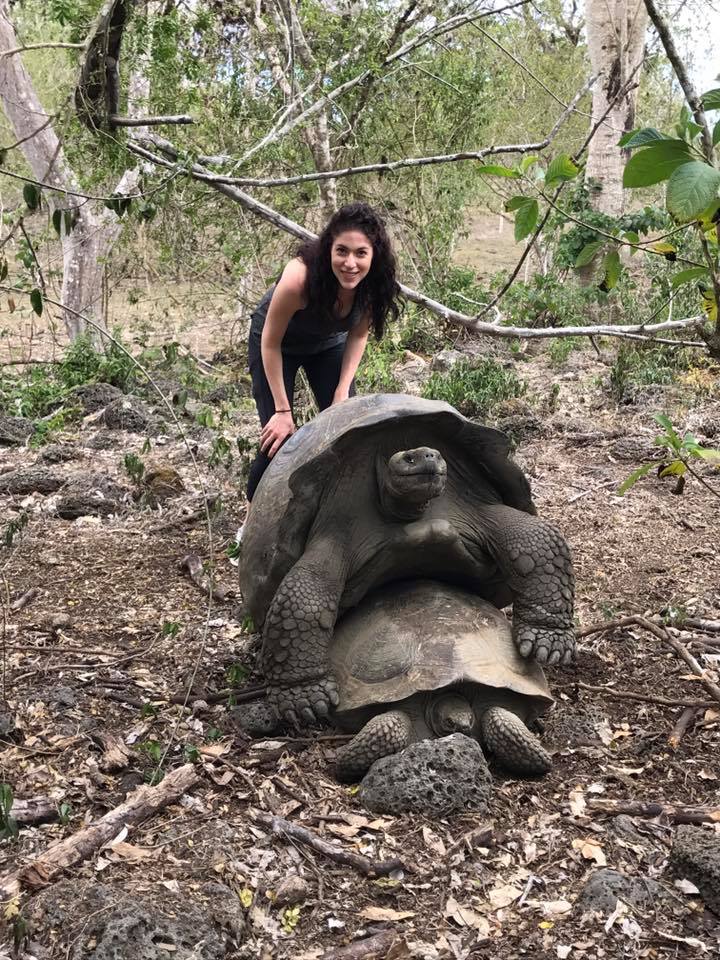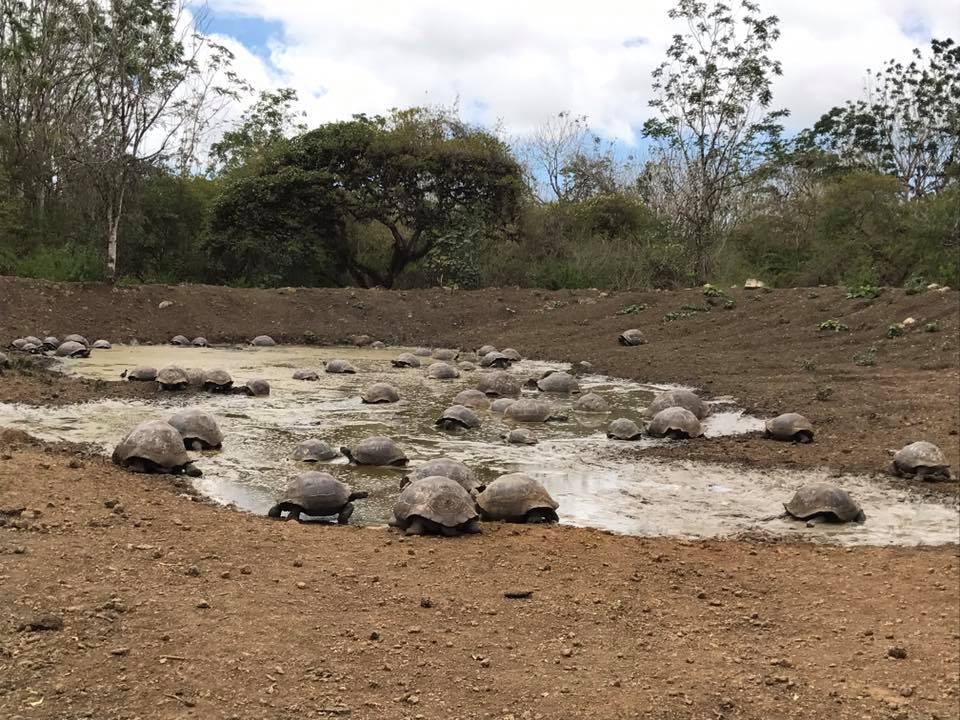 Then it was off to Finch Bay for some R&R.  The nice part about Finch Bay is that you can book its naturalist programs (3, 5 or 7 day programs), which are all inclusive.  That means you get the room, all meals, and excursions on the property's yachts.  As it turns out, this is a much better deal than going a-la-carte.  Breakfast is a large American-style buffet with great selections, including an omelet station and some regional favorites. On full-day excursions, your gear and a fully catered hot lunch is served on-board their yacht.  On half-day excursions, you come back to the hotel and choose off their giant menu of delicious selections. Every night, dinner is three courses, and the food is great.
Day 2:
Today was our first full day on Santa Cruz, and we had a full day excursion to Bartolome Island planned. Bartolome is the furthest island that the hotel's yacht visits; so, be prepared for about 2.5 hours of traveling (on land and sea) each way; but, don't worry, the accommodations are nice and it is TOTALLY worth it!  We first took the water taxi to town where we boarded a bus to the port.  From there, we took a zodiac to meet the yacht that would be cruising us to Bartolome: The Sea Lion.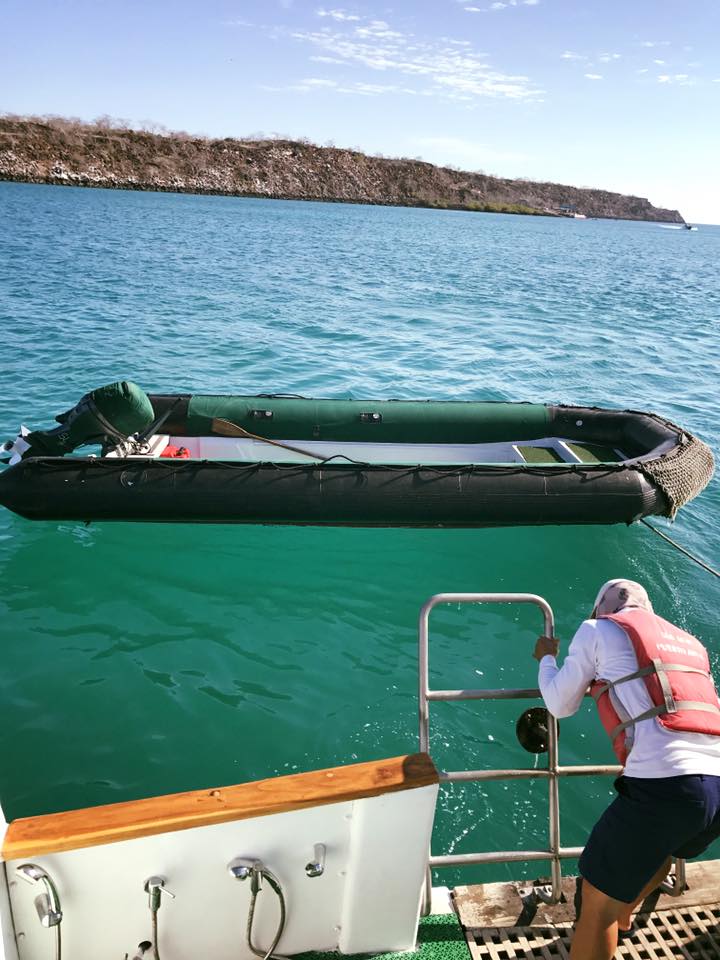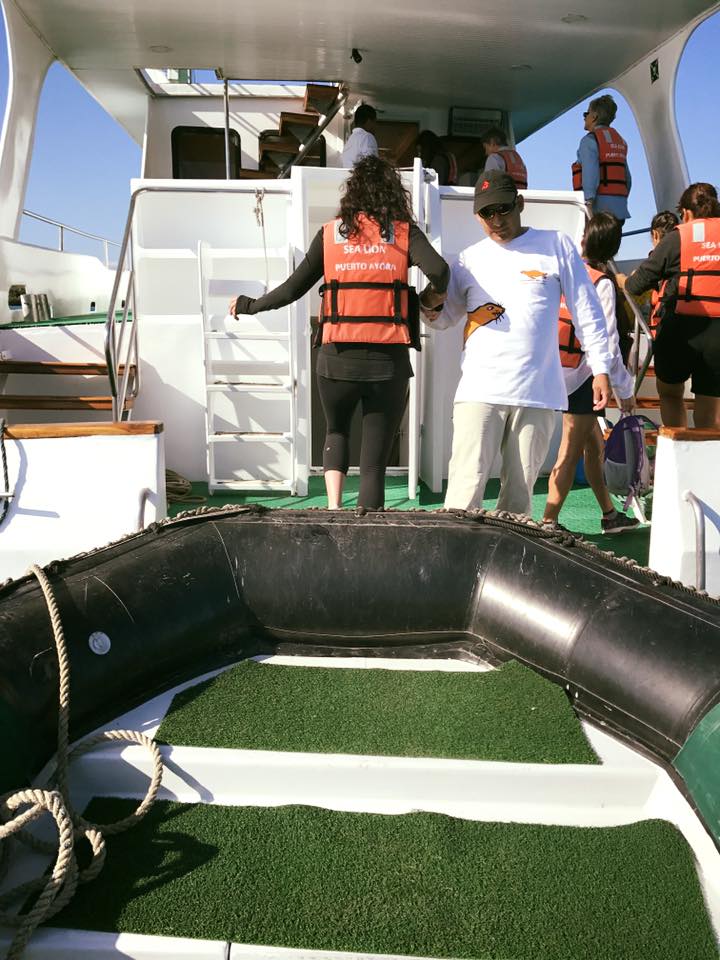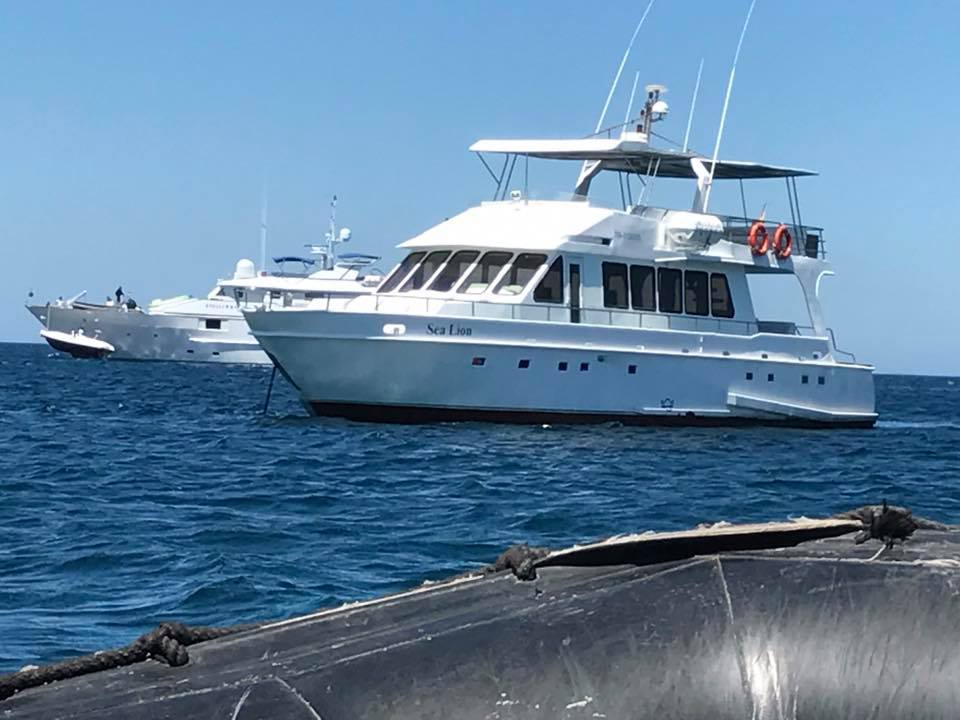 Our first stop was to explore Bartolome Island and see the famous Pinnacle Rock, which is the best known landmark in the islands. On the way, a playful pod of dolphins would follow our boat.  Once we landed on the island, a group of sea lions were there to meet us.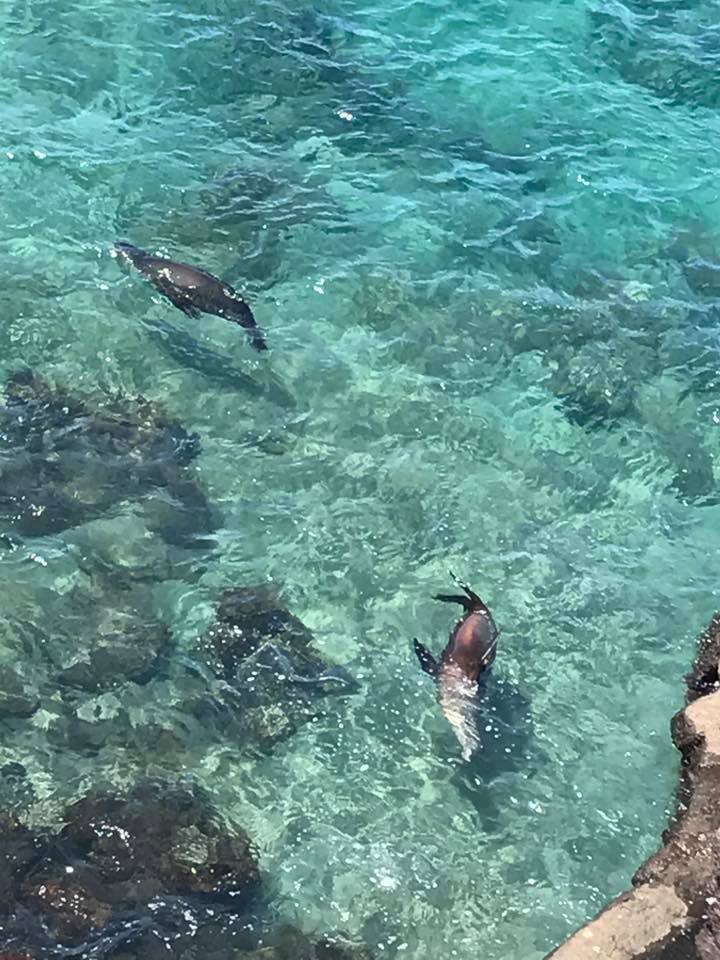 We explored the island on foot, climbing to a vista point to get a better view of Pinnacle Rock. The nice thing about this island is that, unlike some others, they have installed a raised walkway to protect the terrain and make the hike a little easier.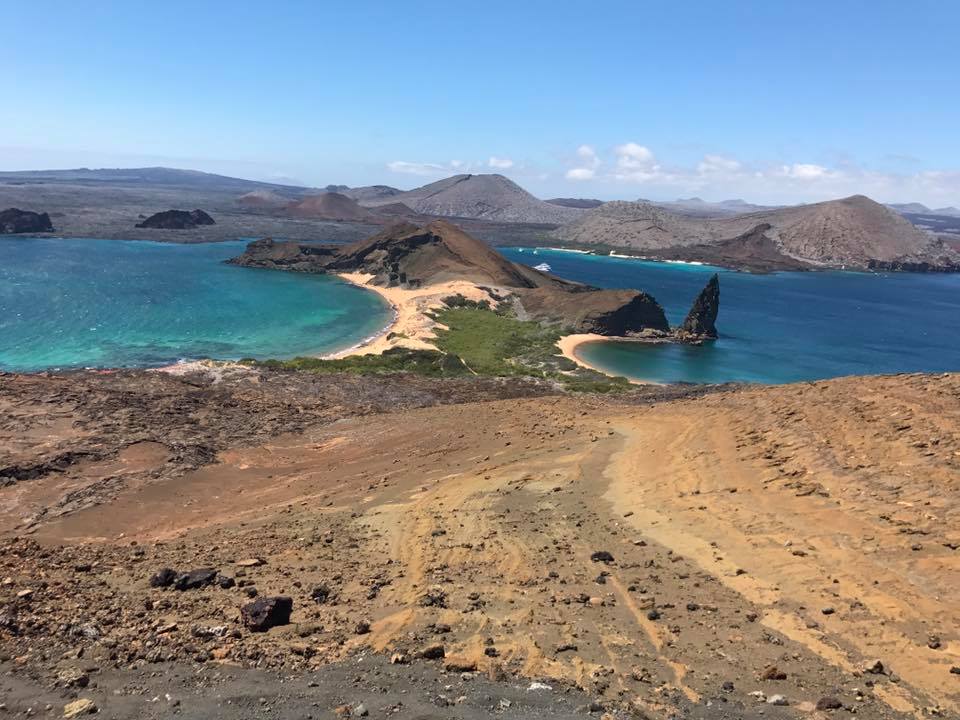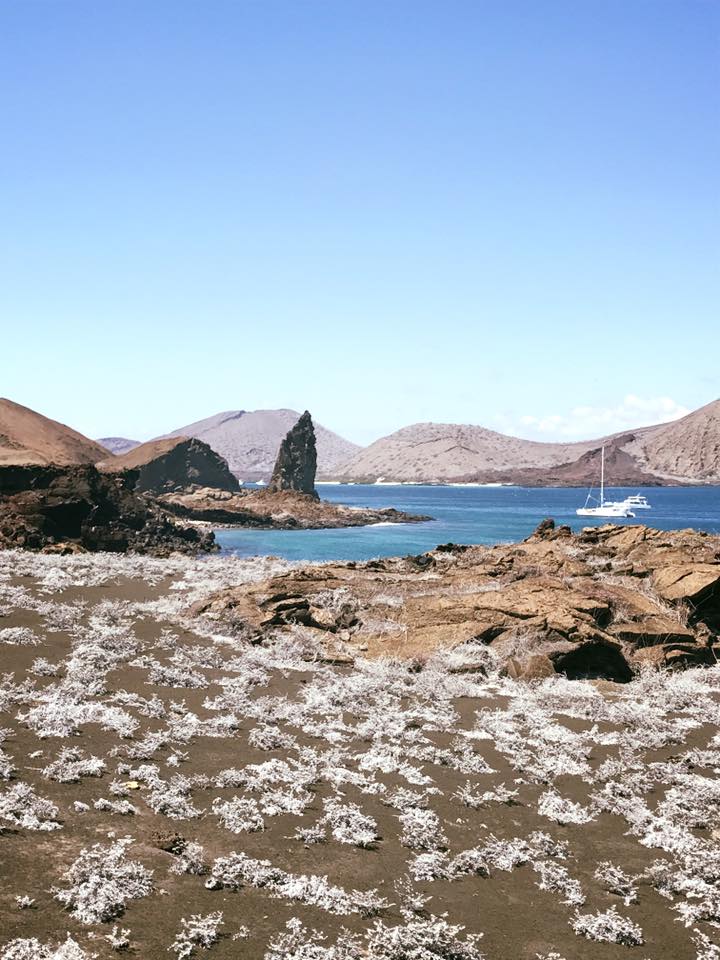 We next boarded the zodiac to cruise around Pinnacle Rock and scope out some penguins on our way to the lava field.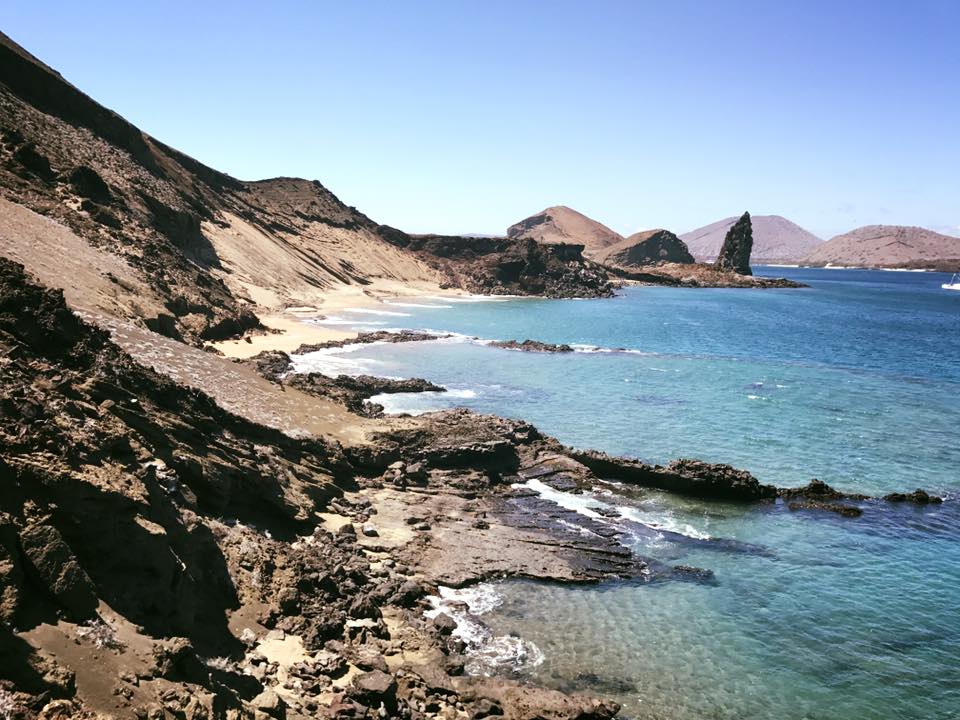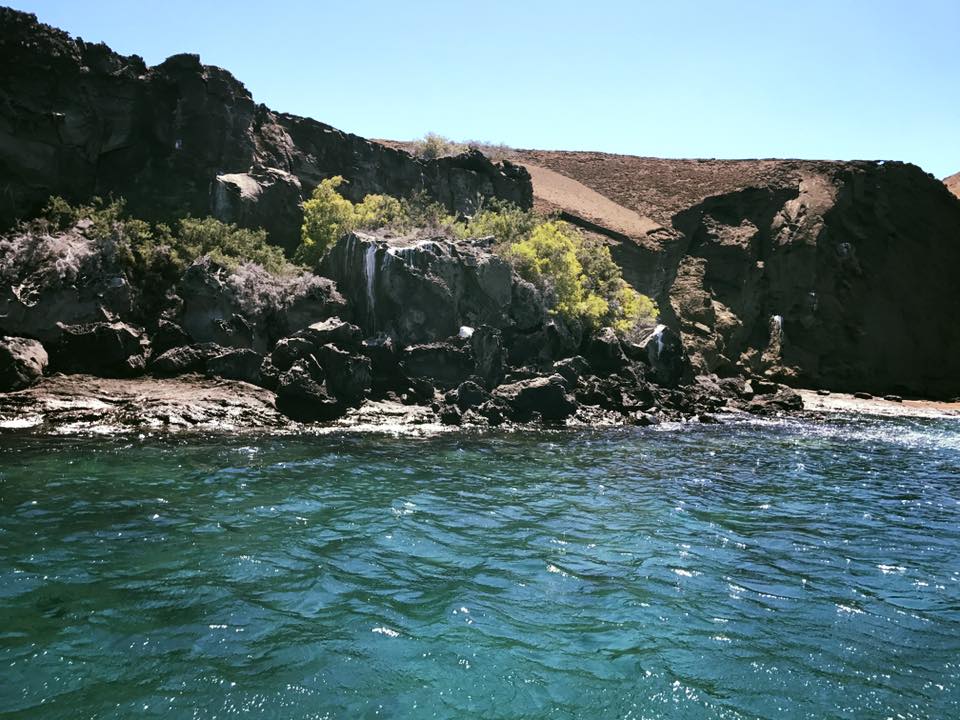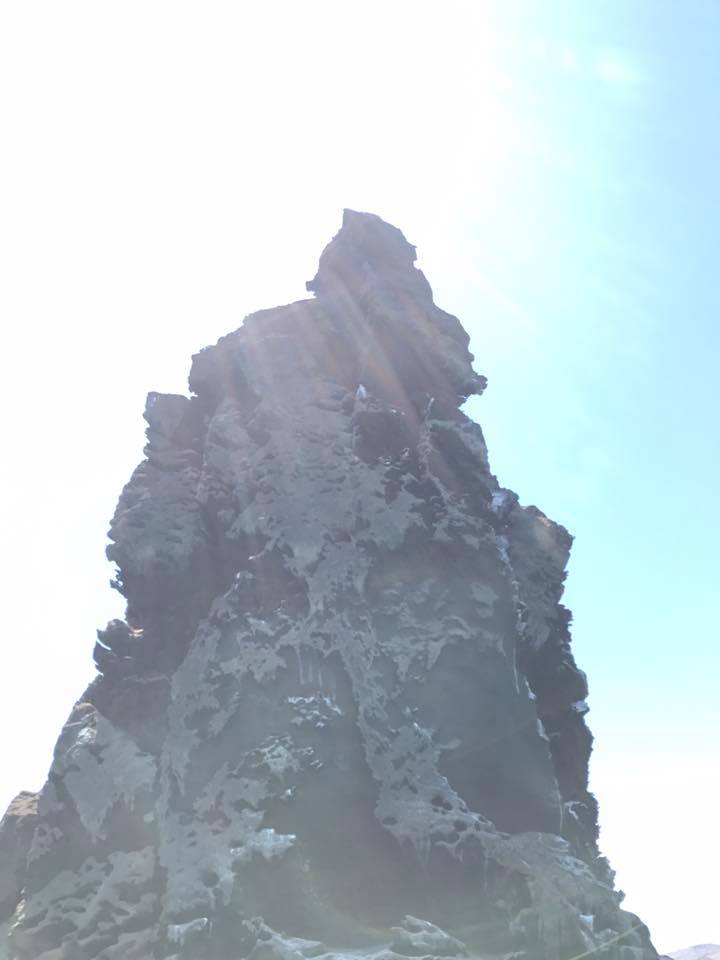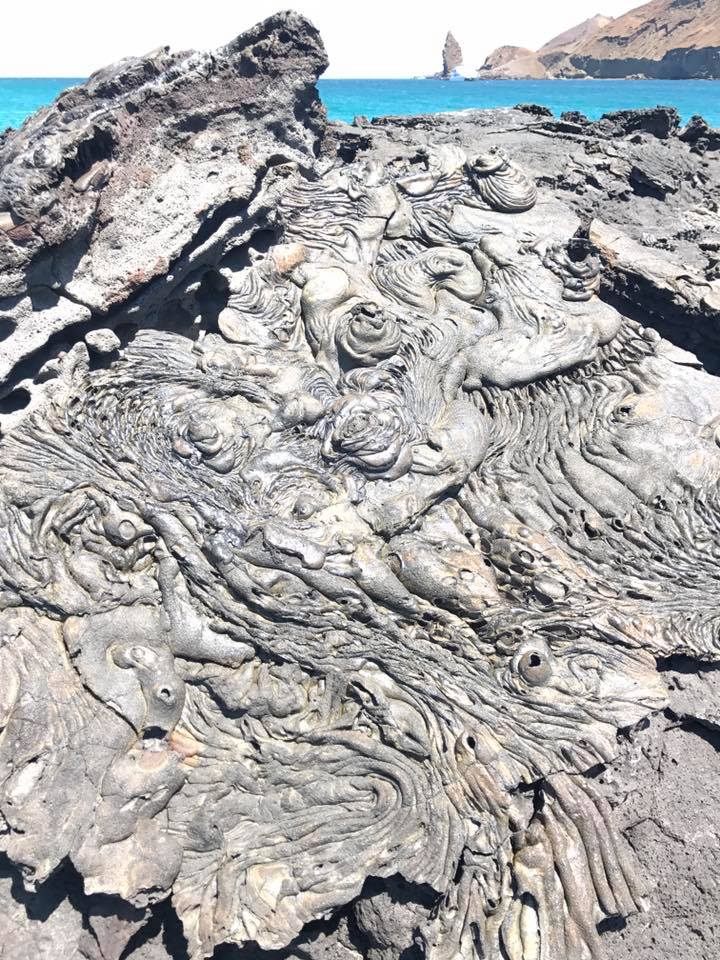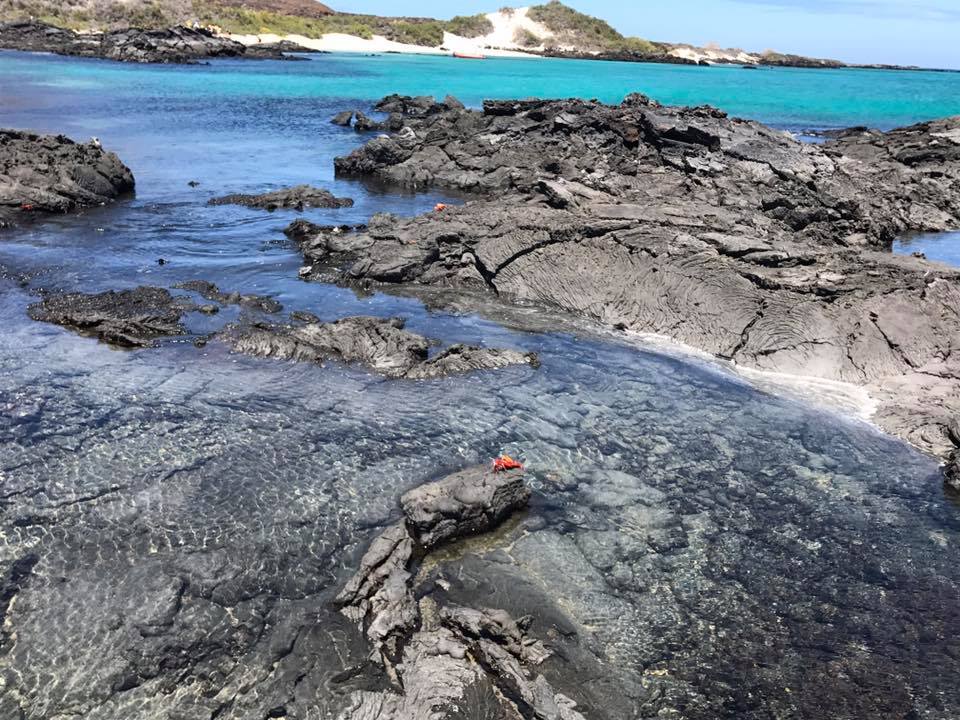 Our day ended with a snorkel, where Chad got to snorkel with penguins, sharks, turtles and sea lions. He later declared this a tie with his snorkel in Isabela Island for the best snorkel of his life.
Day 3:
Admittedly, this was supposed to be our last full day of activities; but, I wanted to see a frigate bird, and the hotel's yacht did not go out to North Seymour Island until the next day, so we extended our trip by one more day to do just that.  But that was for tomorrow.  Today we had a full day planned.  Our first stop was to Tortuga Bay, which is considered Ecuador's most beautiful beach.  You can get here two ways: 1) by water taxi or 2) by land.  While the water taxi is faster, the seas are rough.  We did both.  To get there, we went the land option.  We drove to the start of the 1.3 mile trail and hiked on a pretty flat road onto the beach. Once we made it onto the beach, we walked another 20 or so minutes to Playa Brava and Playa Mansa where we saw sea turtles and iguanas in a gallery of mangroves. The waves are pretty big here, so you can surf, and the Santa Cruz Surf Club gives lessons here. On the way back, we took the ferry, which was about 30 minutes in some pretty large swells.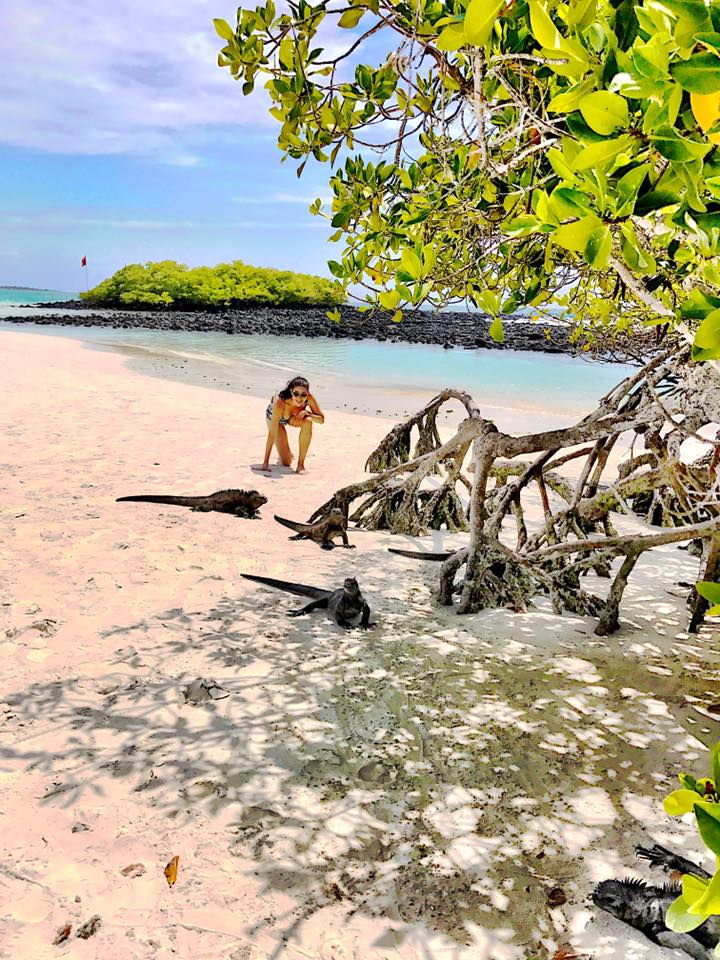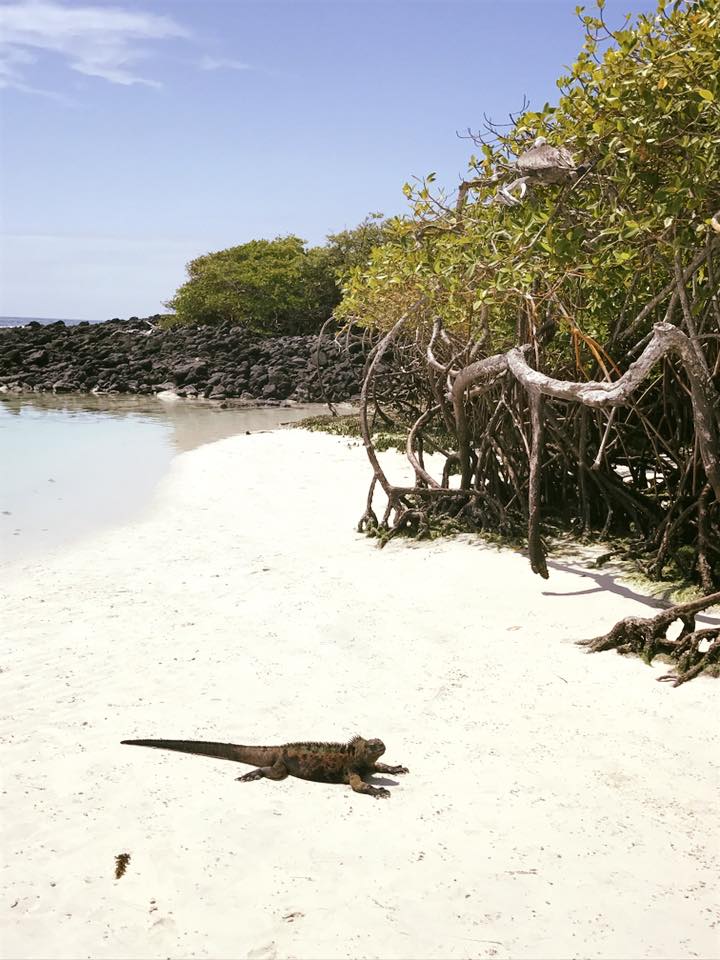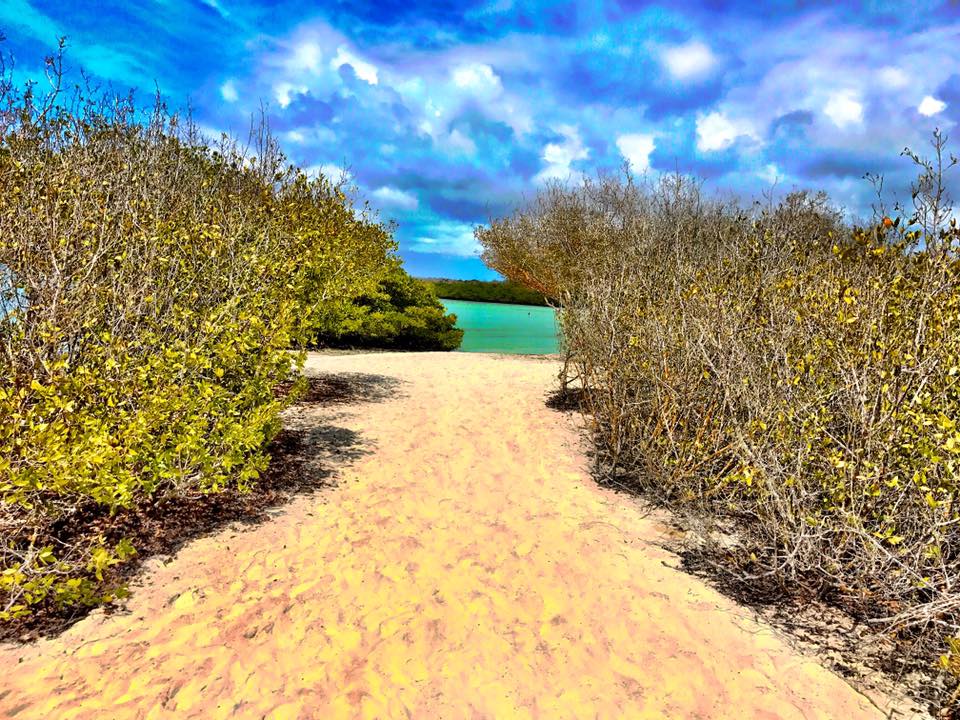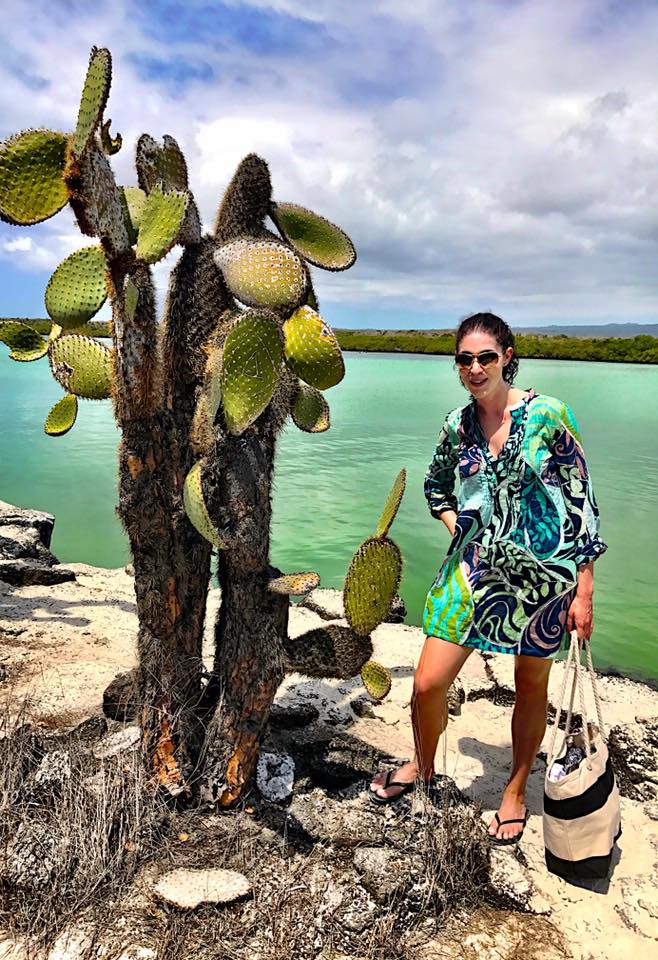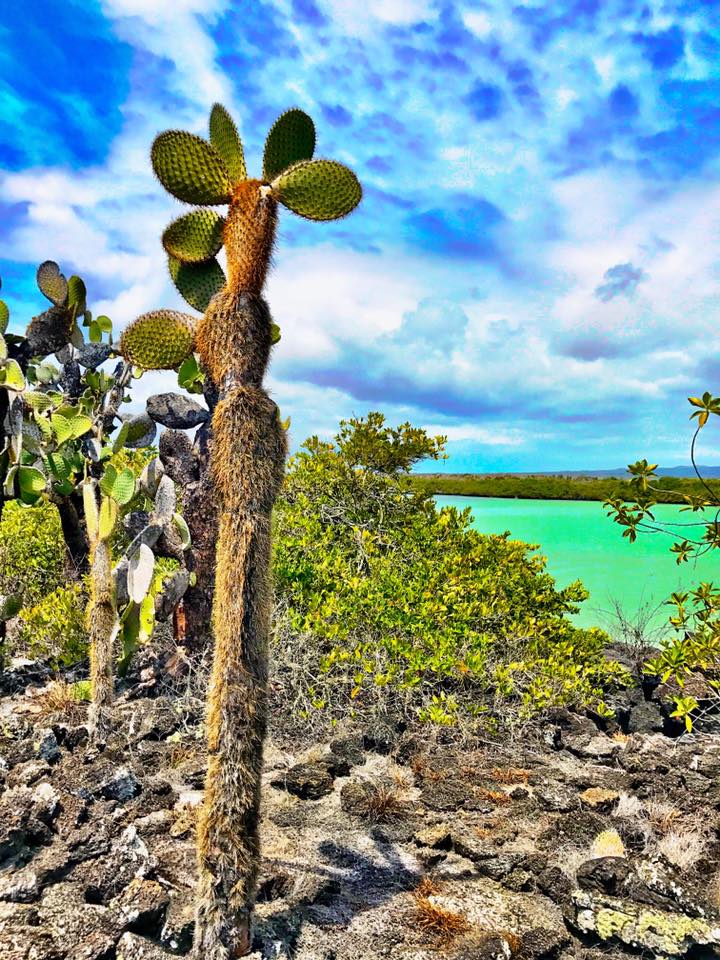 We returned to the hotel for a quick bite to eat, and then we set out to visit the town of Puerto Ayora and the Charles Darwin Research Station, which, by the way, was not as impressive as the tortoise conservation program we visited on Isabela Island. This facility is probably more well known because it is located on the most populated island, and it was the home of Lonesome George. Prior to his 2012 death (at approximately 150 years old!), Lonesome George was the rarest creature in the world, as he was the last known individual subspecies of his kind- a Pinta Island tortoise.  He was found in 1971, and he has served as the symbol for conservation efforts in the Galapagos Islands. While several attempts were made, Lonesome George was never able to successfully mate, and when he died, so did his subspecies.  The research center is currently remodeling to add a Lonesome George exhibit to its facilities.
In the meantime, the new star of the facility is Diego. He is also over 100 years old, but unlike Lonesome George, he has been responsible for about 800 offspring and has been instrumental in saving his subspecies from extinction.  Here he is below (along with a beautiful land iguana):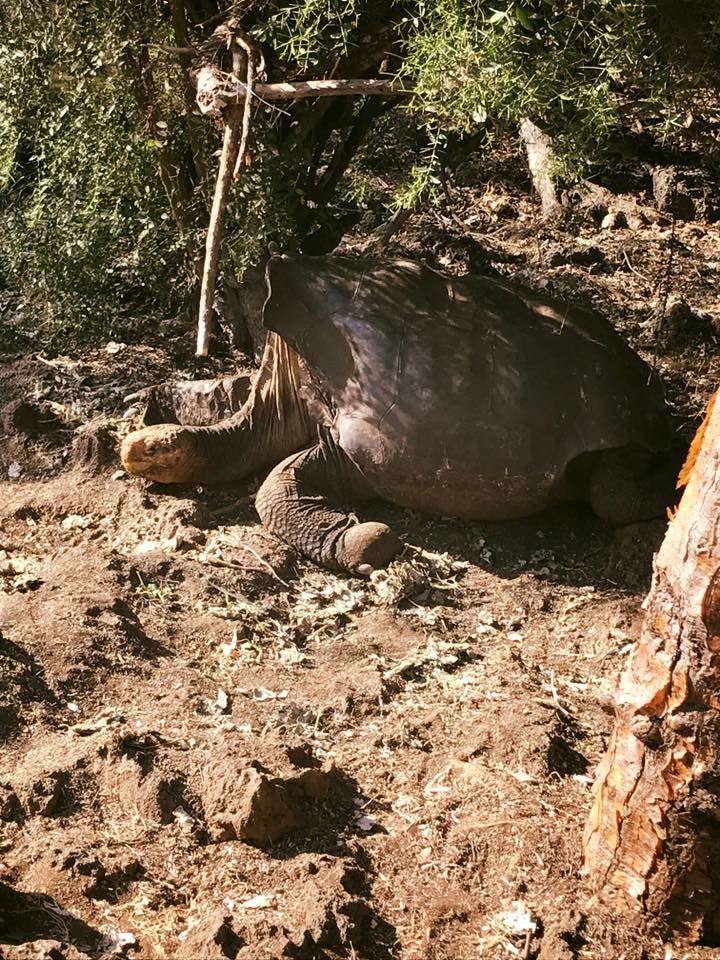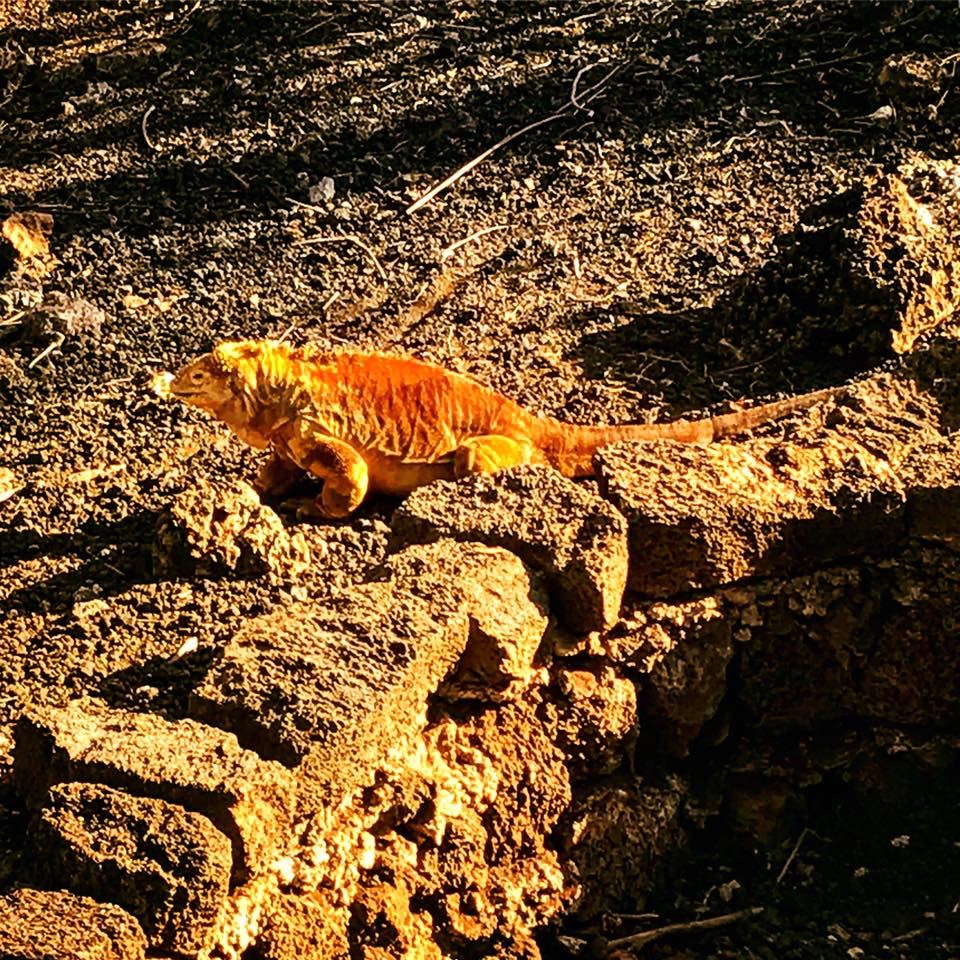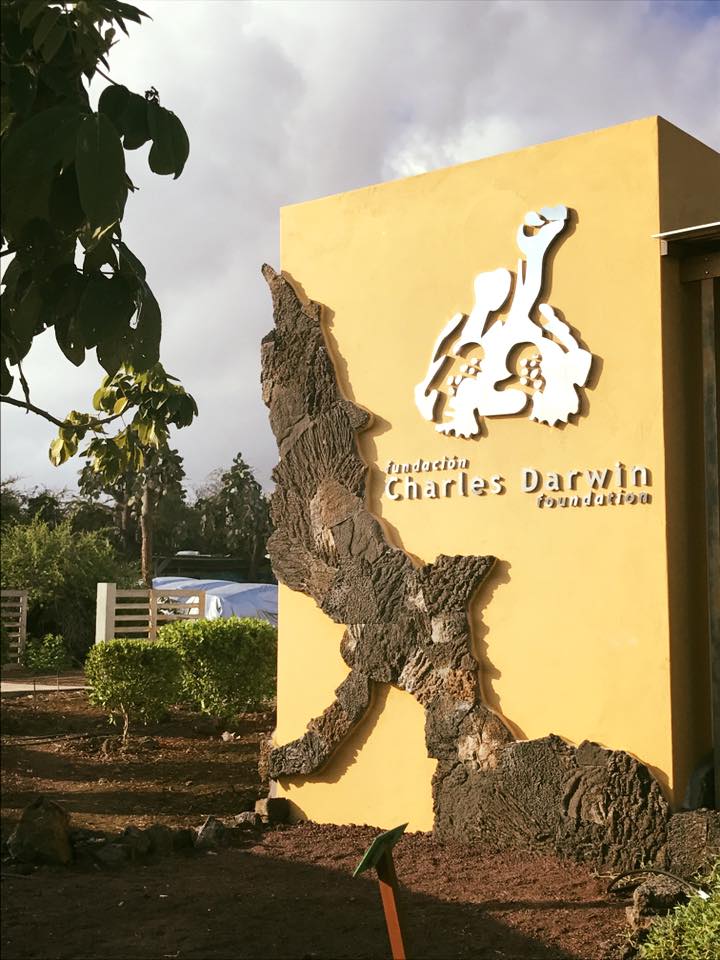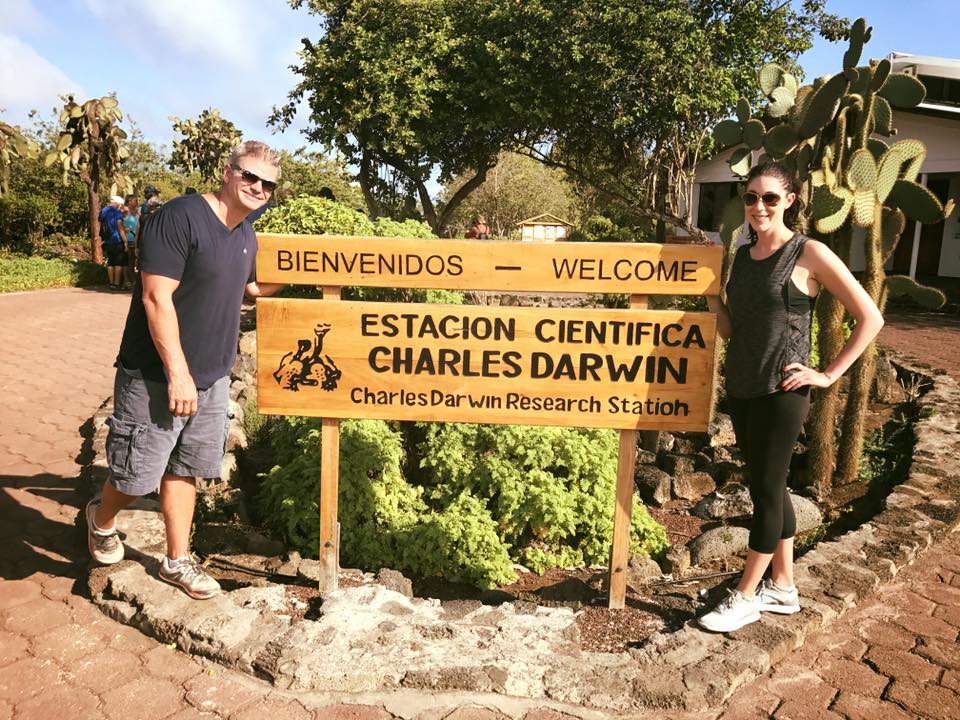 Day 4:
I was so happy we made the split decision to stay an extra day because we visited my favorite island (from a wildlife perspective) on this day: North Seymour Island.  This was a full-day excursion aboard the hotel's yacht that started off with a beach visit, where explored a flamingo lagoon and did some snorkeling.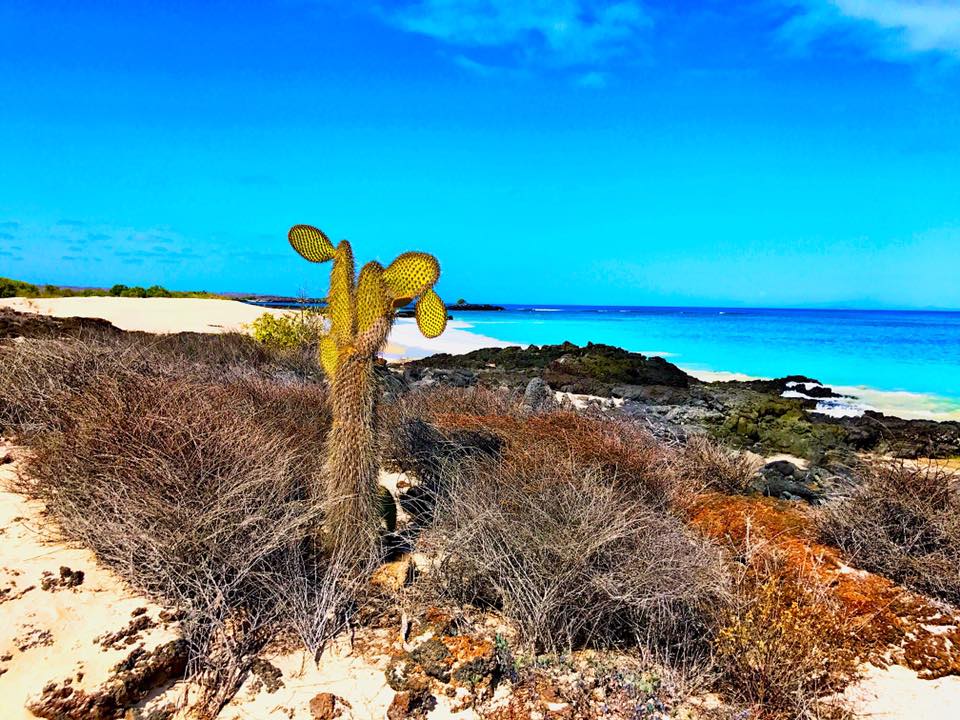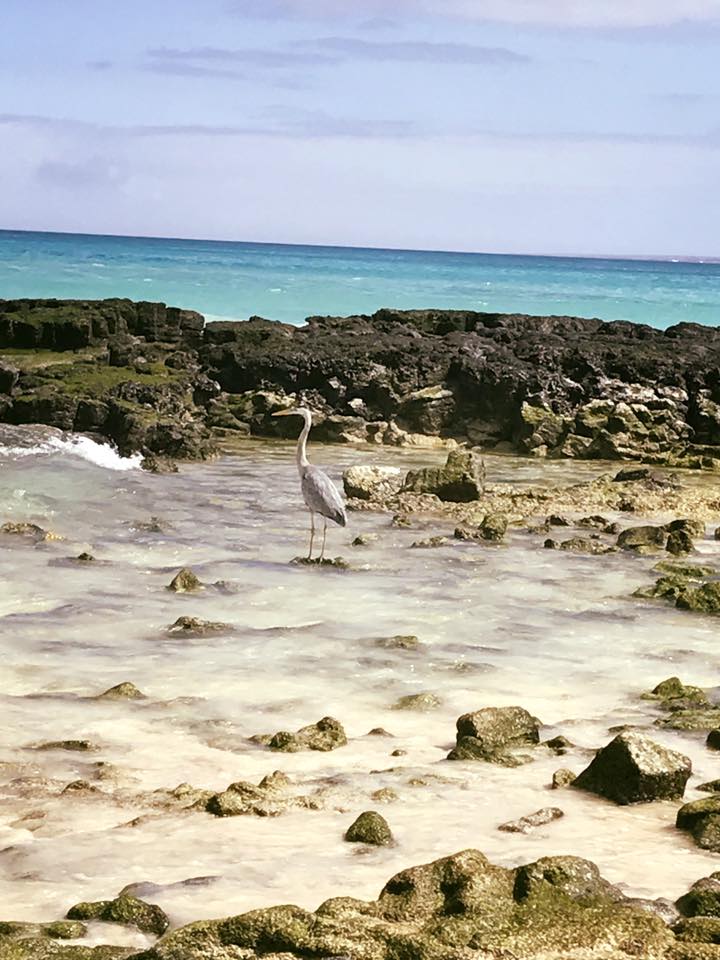 The second part of the day was reserved for the visit to North Seymour Island where we saw some of the most dramatic landscapes, a ton of frigate birds (the ones with the big red swells under their neck), land iguanas, blue footed boobies, and sea lions.  Lots and lots of sea lions!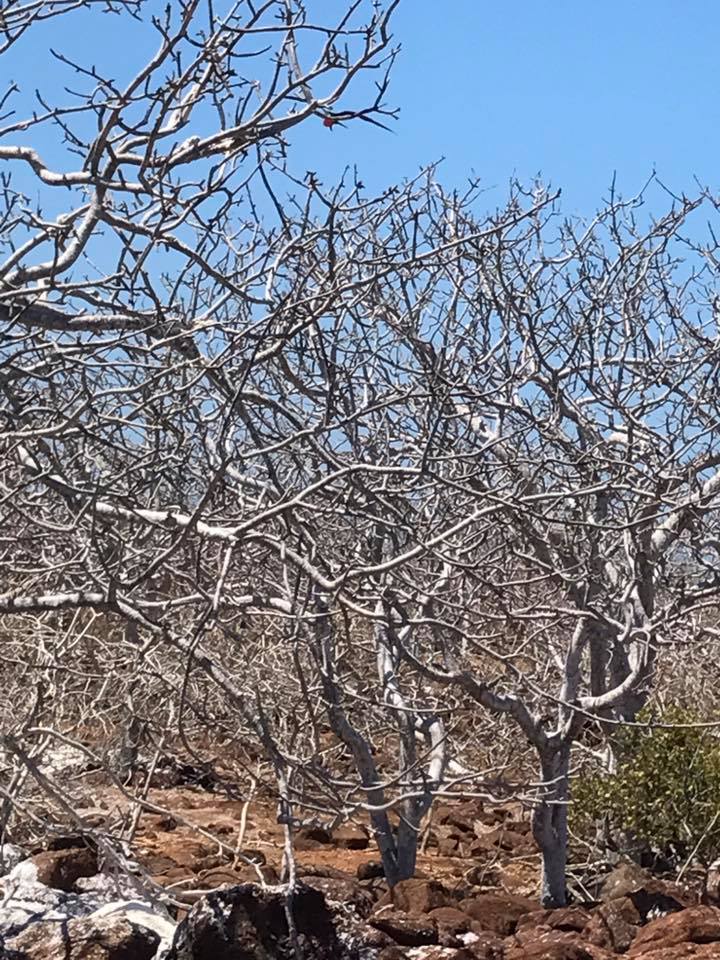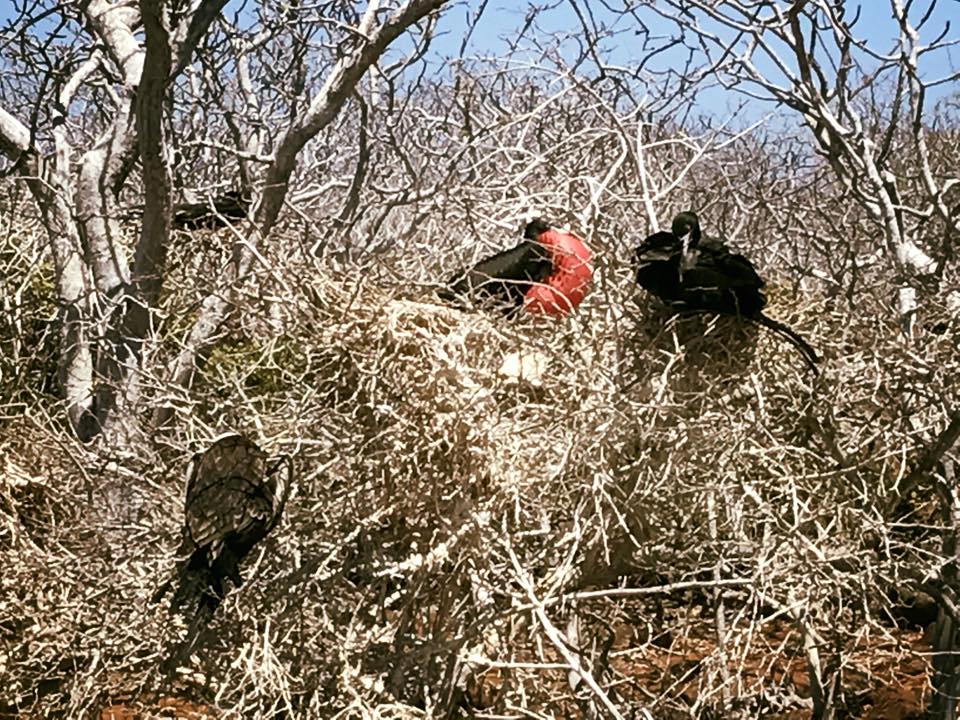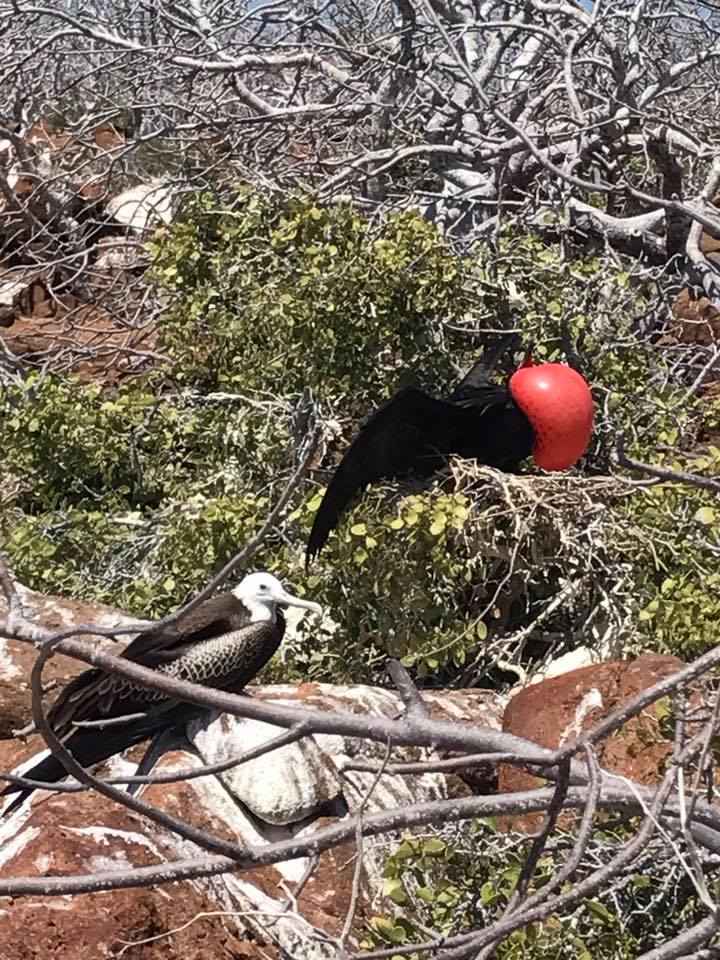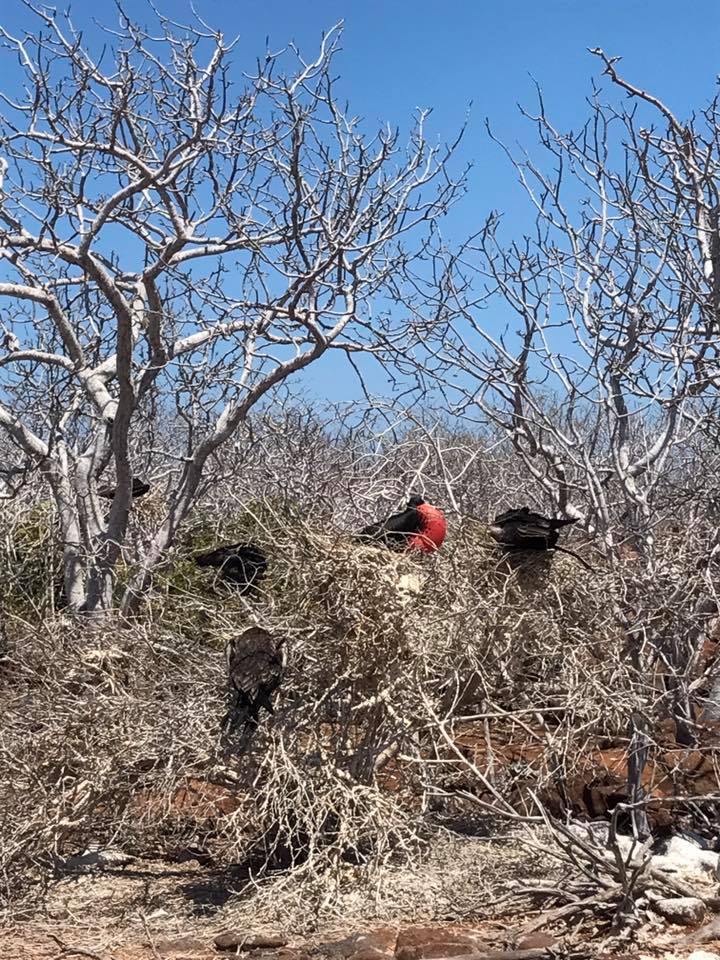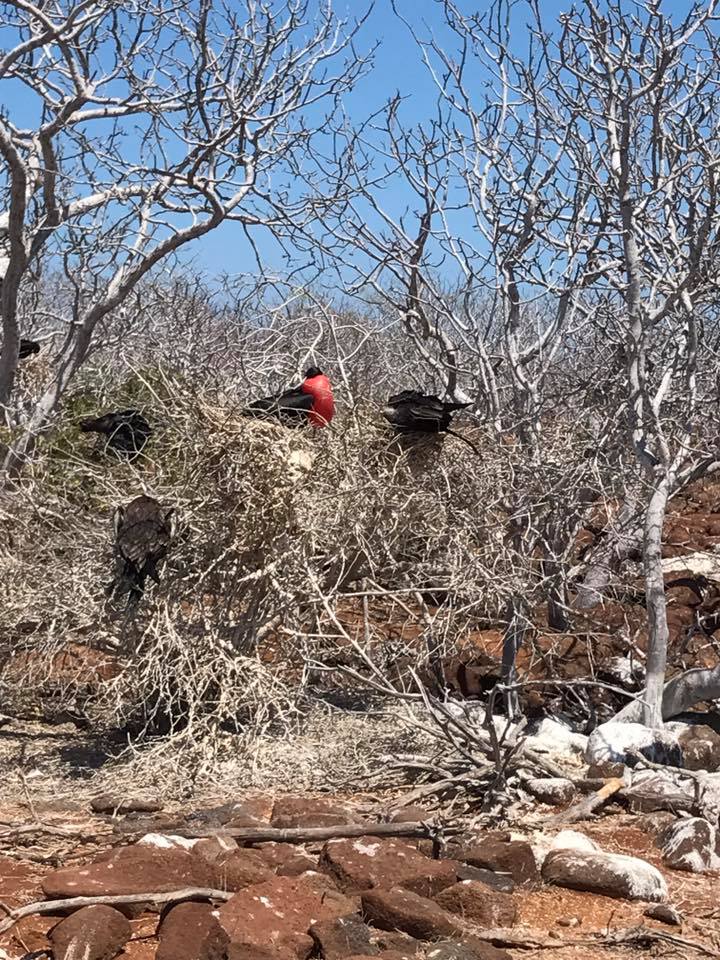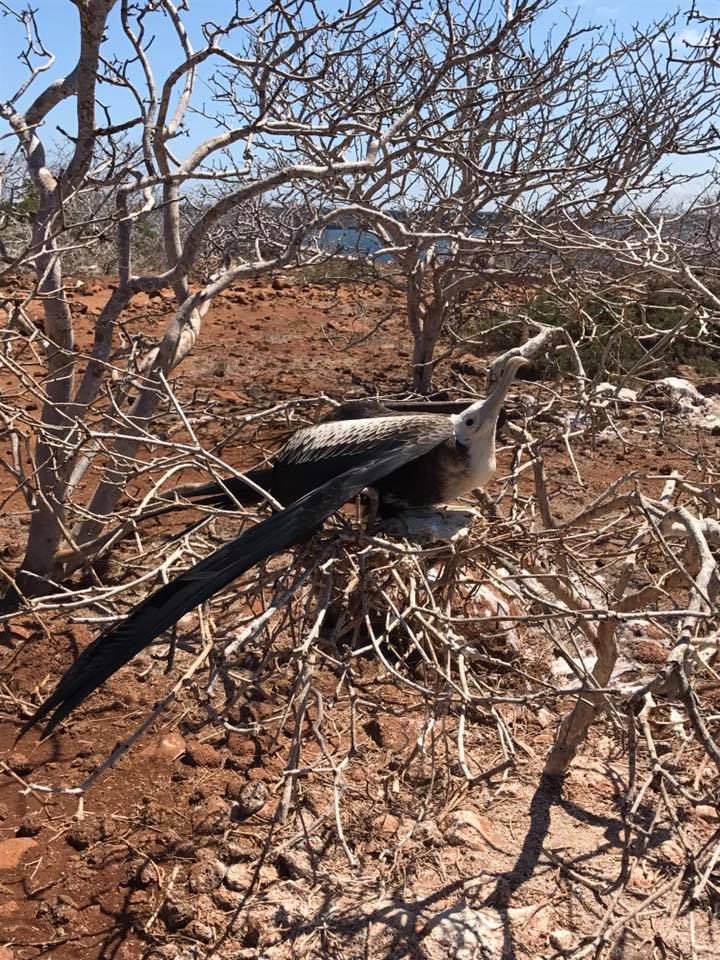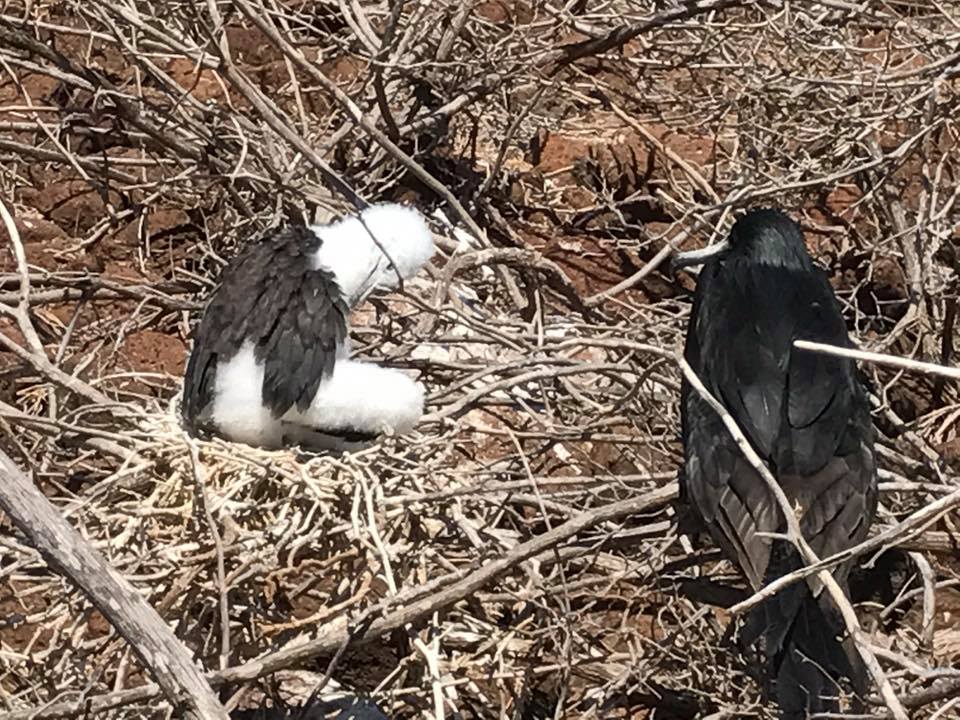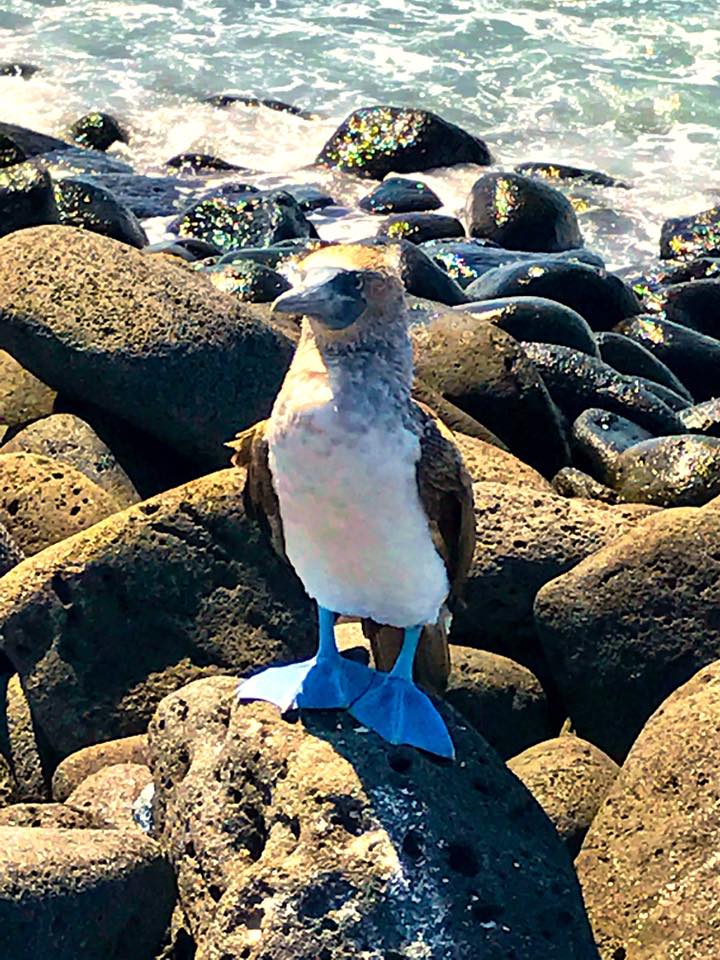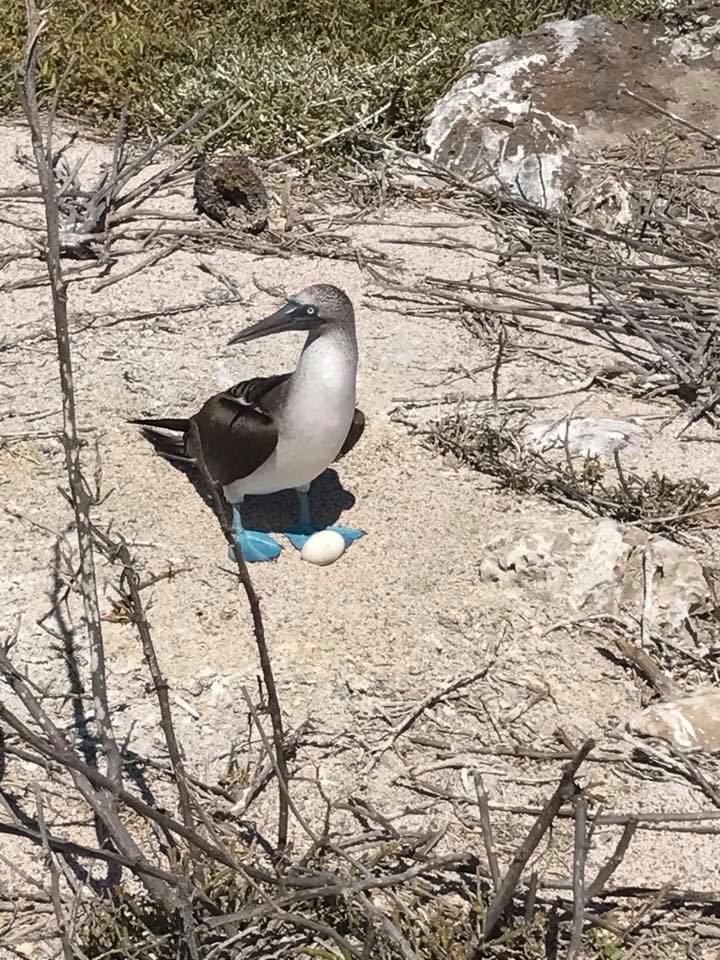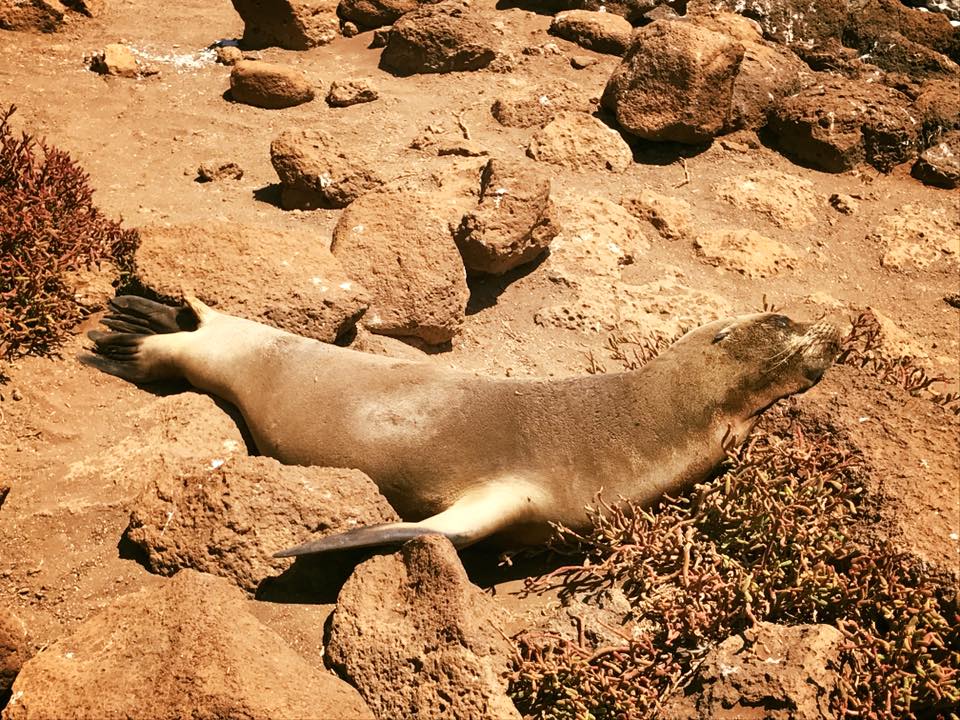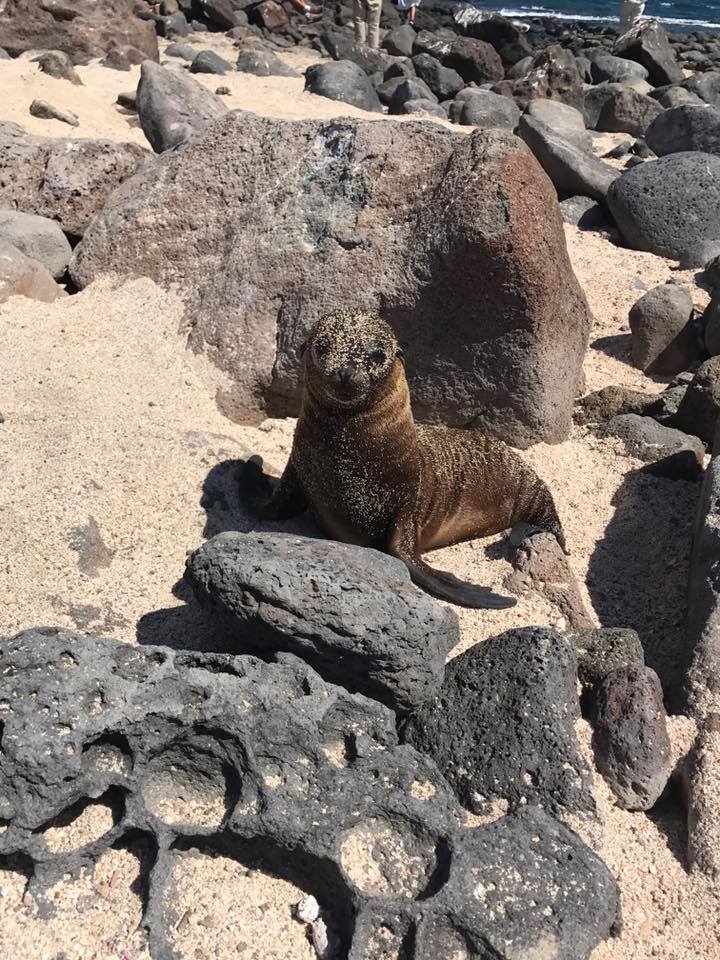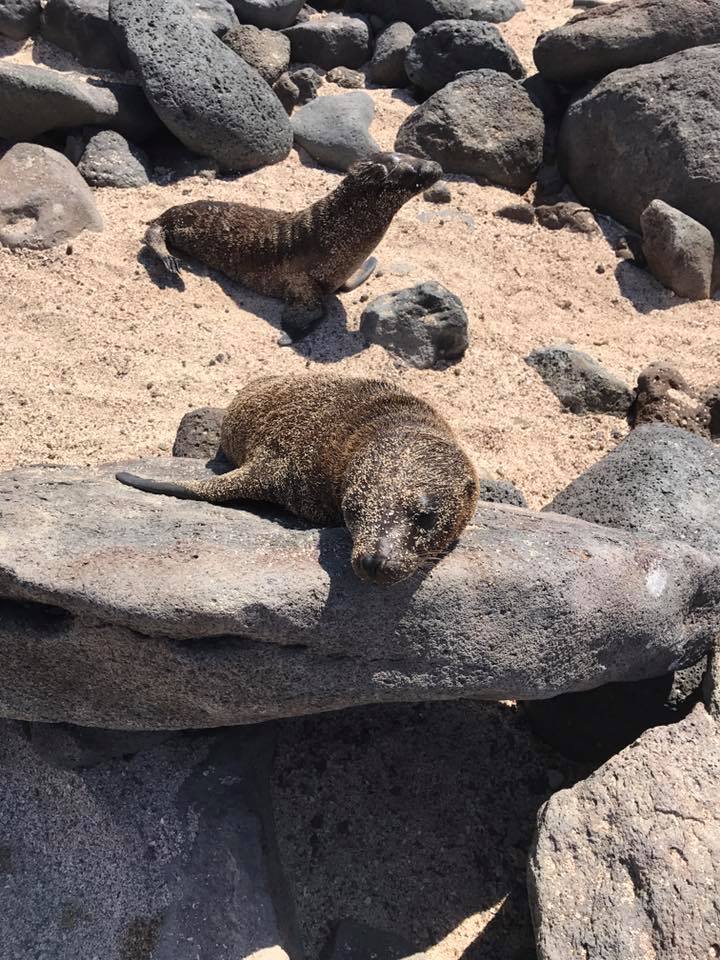 When we got back from our excursion, there was just one more spot we had to hit before we left the Galapagos Islands- Las Grietas.  Las Grietas is a series of volcanic crevices that were formed during the cooling of molten lava and has become a popular swimming destination.  To get there, you have to hike about 20 minutes from Finch Bay Hotel on a trail that winds through a forest of cacti and over a beautiful salt flat. The water is cool, clear, and very deep.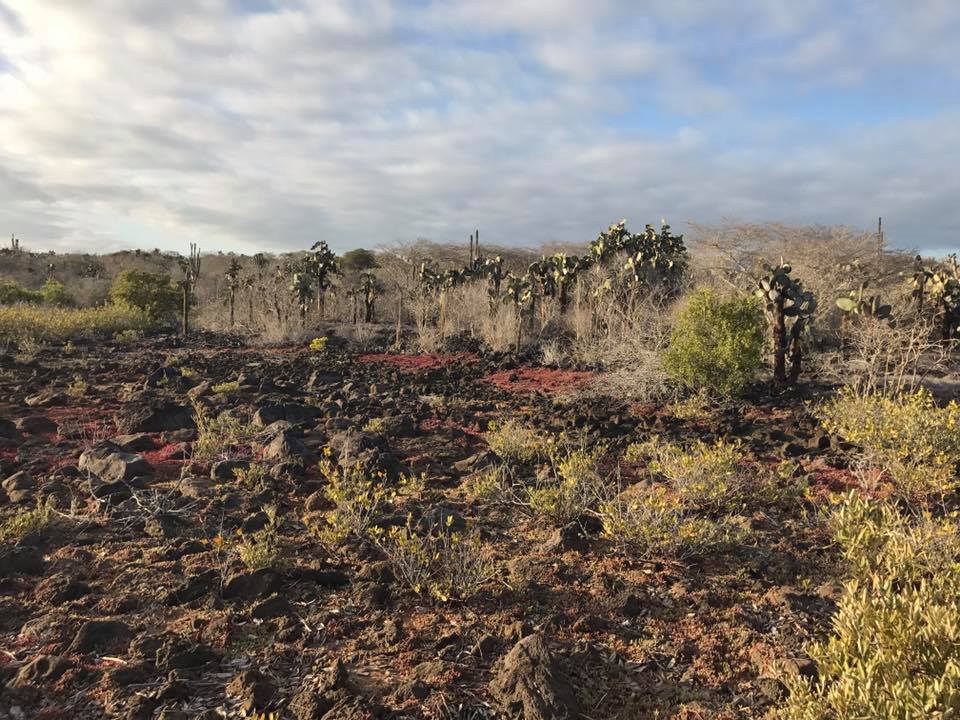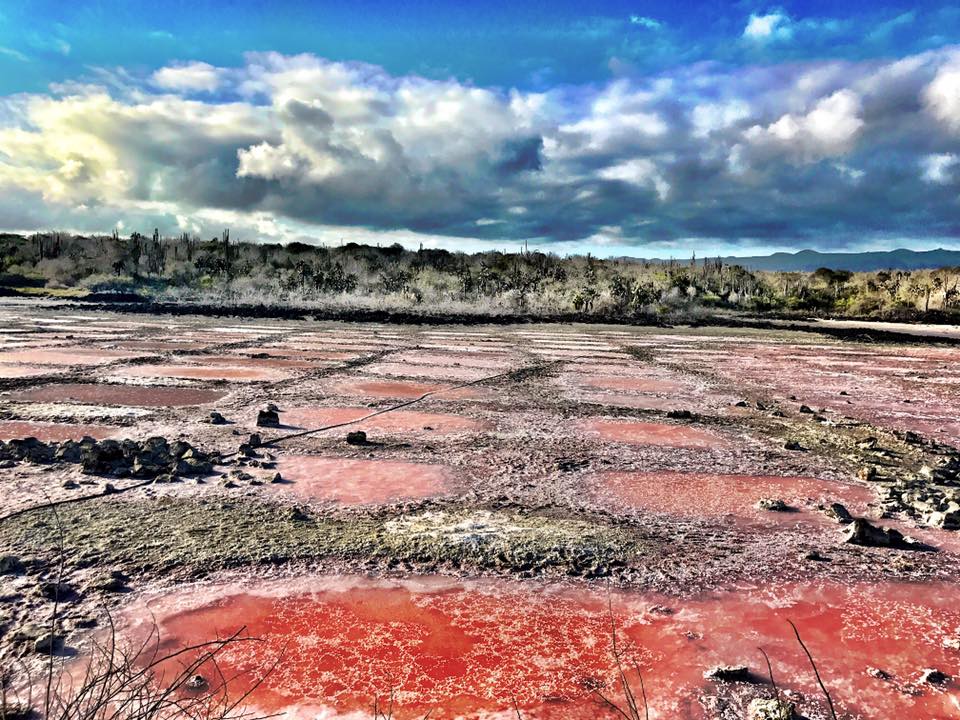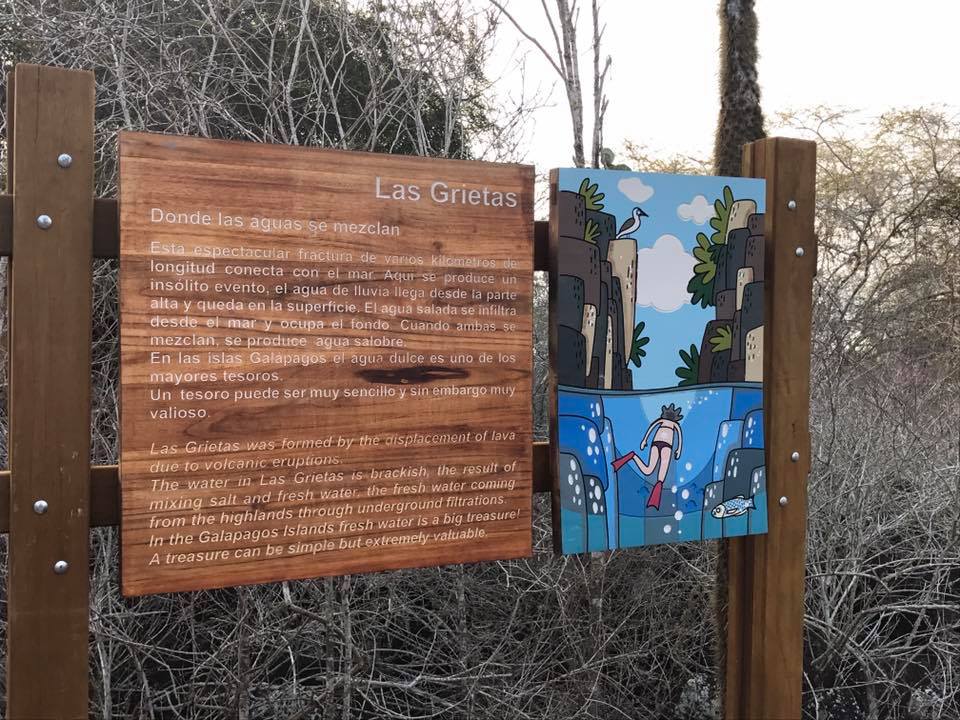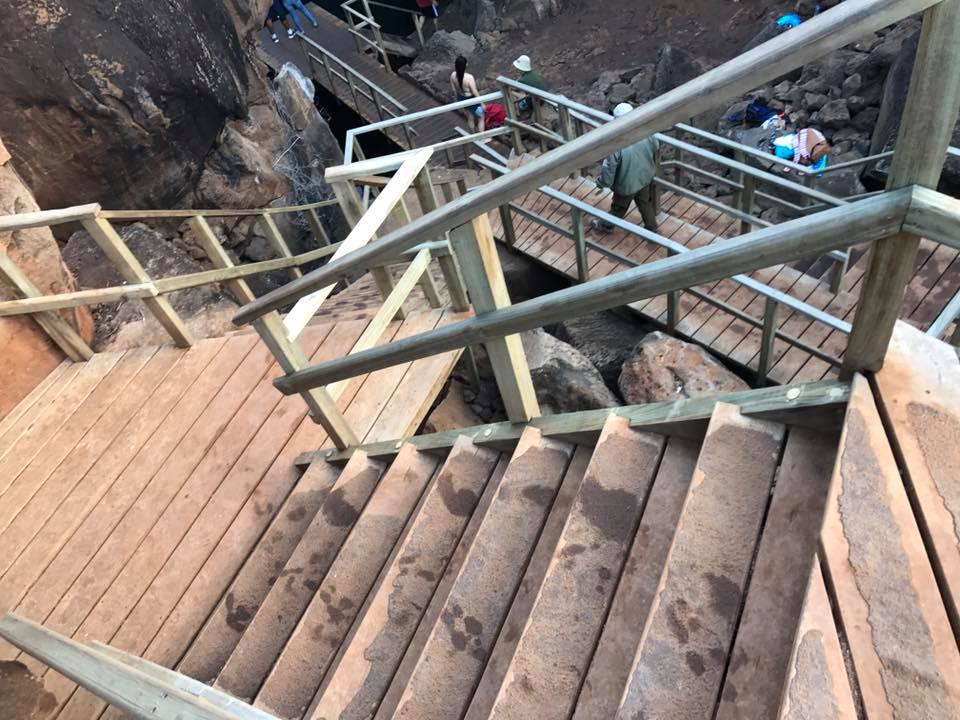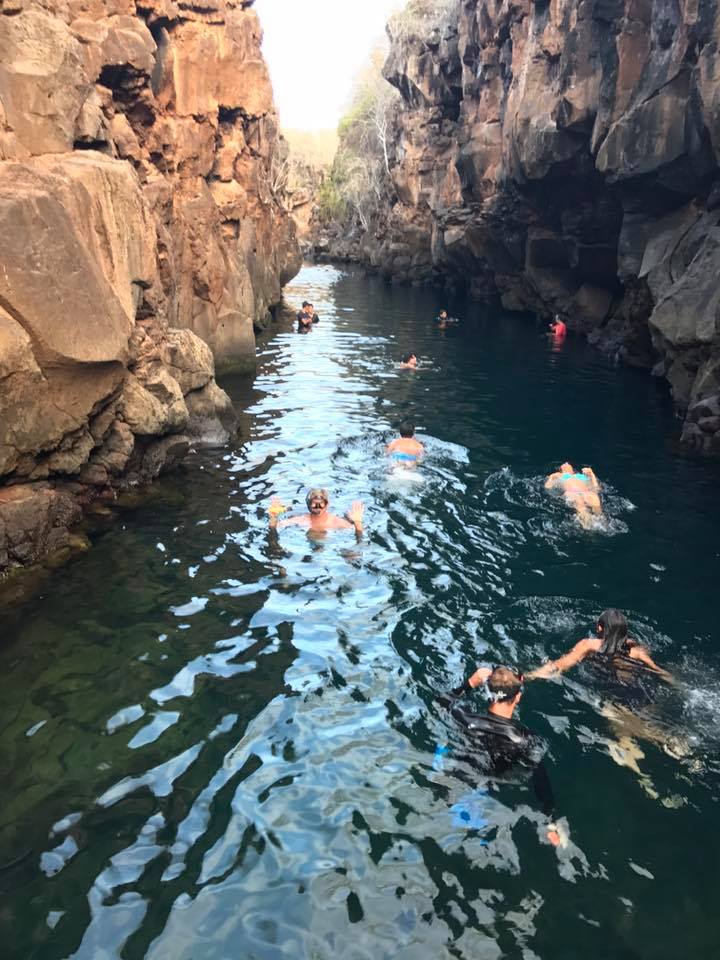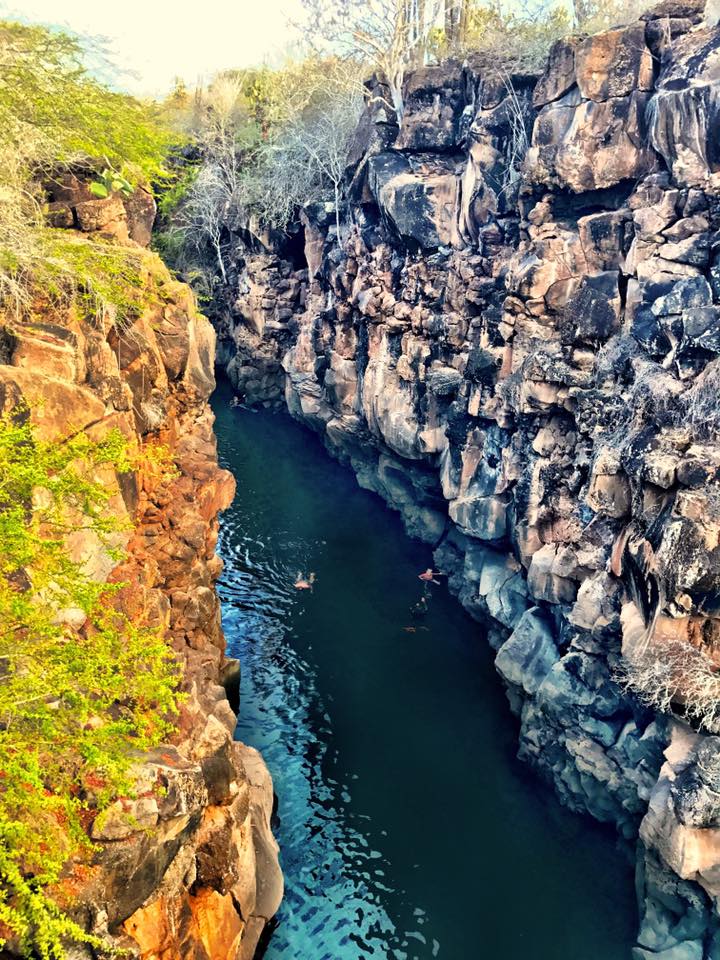 Sometimes, a little spontaneity pays off, and this was a perfect way to spend our unexpected extra and last day in the Galapagos. The Galapagos Islands were a captivating and memorable adventure, and this trip has quickly moved up into the top three places we have visited in the world! I hope this series of posts has inspired you to take your own trip to the amazing Galapagos. As always, if you have any questions or want to share your own tips, please leave me a comment or send me an email.  I love to hear from my readers!