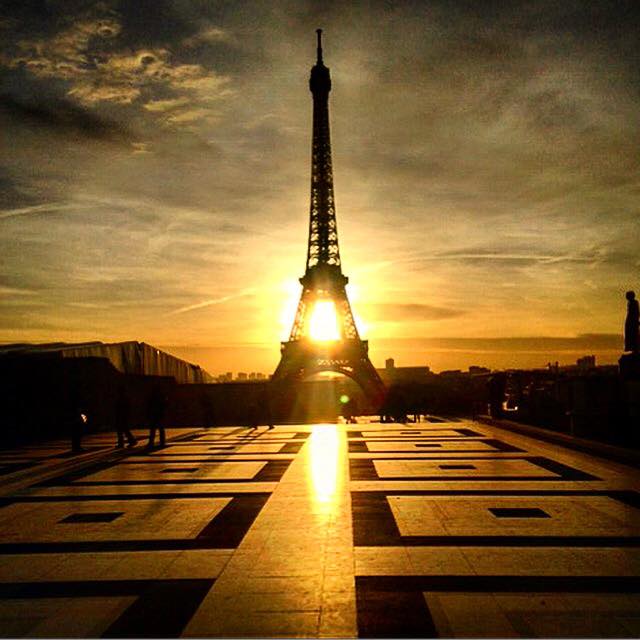 Guess what?  It's not too early to start planning your New Year's trip.  Actually, you should do it now.  I know it's June, but trust me on this one.
Let me back up a bit and fill you in on a new annual tradition that I started, well, this year.  A couple years ago, I announced to Chad that I thought we should take a short, (relatively) cheap trip after Christmas and through New Years.  At first, he rebuked the idea, as he always does.  But, I eventually wore him down, as I usually do.  I came at him with logic, reason, and facts (this, my friends, is one of the many consequences of being married to a litigator; the others were nicely summed up by a friend of mine from law school who is also a blogger: How Lawyering Made Me Crazy)!
Allow me to share my reasoning with you.  First, we live in South Florida, and NYE in Miami is expensive.  You are not going anywhere for under $200.  Actually, $200 is a steal.  If you are only paying $200, jump on it, and then lower your expectations to like below sea-level.  As a result, we usually spend NYE at home with our dog, Toby, which is great, but not exciting (please don't tell Toby, I said that!).  Second, most people don't travel internationally during this time, so you can find some pretty decent deals! Couple that with lower fuel prices which should (but, unfortunately, doesn't always) mean lower airfare prices, and a strong U.S. dollar, and you have a recipe for a fab five-day to one-week trip abroad with minimal time off work! Awesome, right? I know!
For these kinds of trips, it is important to pick a city in which you can spend the entire time. This cuts down on cost and hassle.  It is also important that the place you pick is a relatively quick and easy flight away so as to maximize your time. For our first NYE abroad, I knew Paris would be perfect! In my opinion, Paris is a five-day city.  Also, the weather is pretty nice, especially for a South Florida girl who never gets winter during the actual winter. And, Chad had never been.  Chad's only rule for this new tradition I started was (and still is) that the entire trip (airfare, hotel, some meals, and all planned activities) had to be under $5,000.00 A travel challenge?!? I accept! If you are thinking that is a lot for a quick trip around the holidays, I feel ya, but remember, Chad and I don't buy each other gifts all year.
Well wouldn't you know, once my sister heard about our trip, she and her fiance decided to join us, and I suggested to them that they should take their engagement pictures while we were there! You are still welcome, Andrew!  So we all, well, me really, got to planning, and the next thing you know, we were ready to go! However, there is one detail that I did not and, quite frankly, could not have accounted for, and that was the horrific terrorist attacks that occurred in Paris in November 2015, you know, like less than a month before our trip was fully, planned, booked, and paid for. So now it was decision time. After some thought, we decided to not live in fear, and we carried on with our trip, and I am so glad we did! Paris for New Years was amazing!
Day 1: 
We stayed at the Hotel Pullman Paris Eiffel Tower. I chose our hotel based on one sole factor– proximity to the Eiffel Tower.  For the next five days, I wanted to wake up and see the Eiffel Tower and go to sleep under the twinkle of its nighttime lights.  Our hotel was literally the closest we could possibly get, and it was basically mere steps away from the Eiffel Tower.  We chose high floor rooms with Eiffel Tower view.  This was a worthwhile upgrade.  Check out our day time and night time view:
Morning View: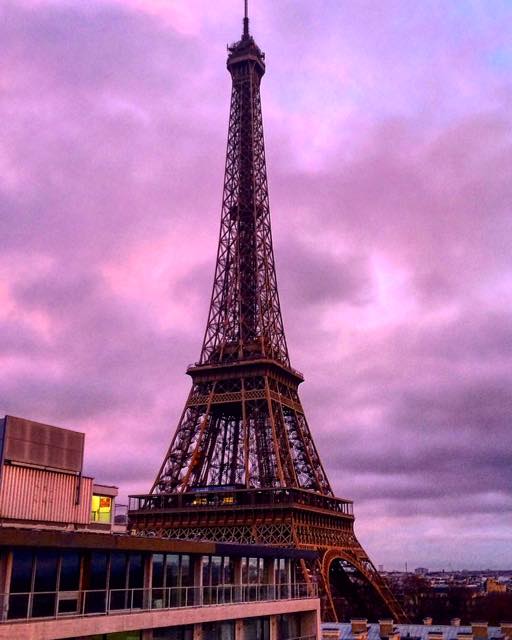 Night View: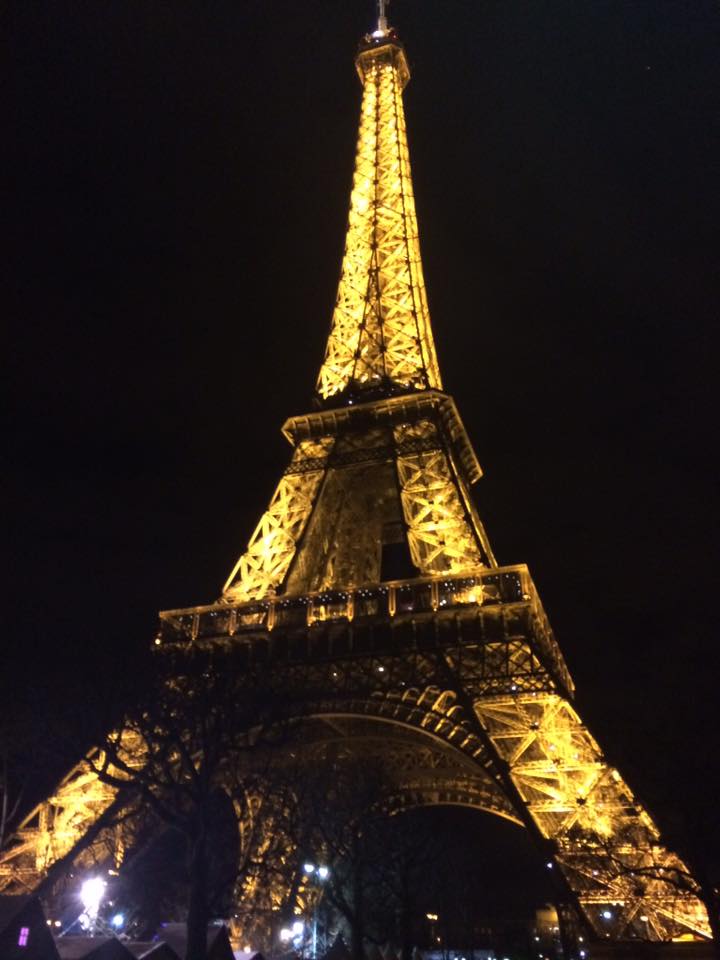 After dark, every hour, on the hour until 1:00 a.m., the Eiffel Tower sparkles for five full minutes: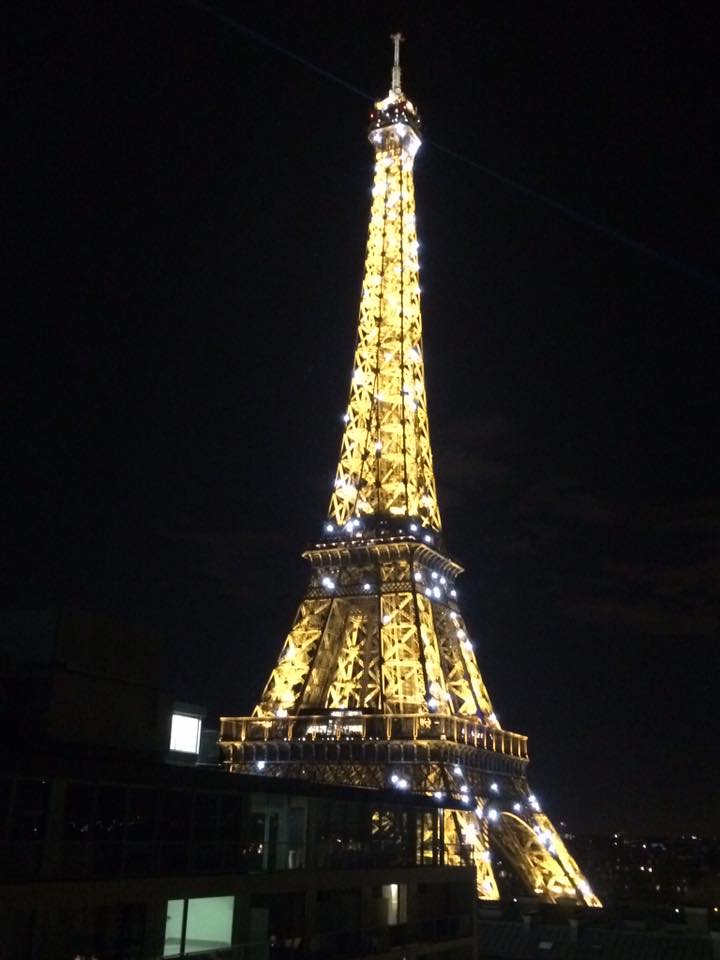 At 1:00 a.m., the Eiffel Tower goes dark, and it sparkles for five minutes one last time: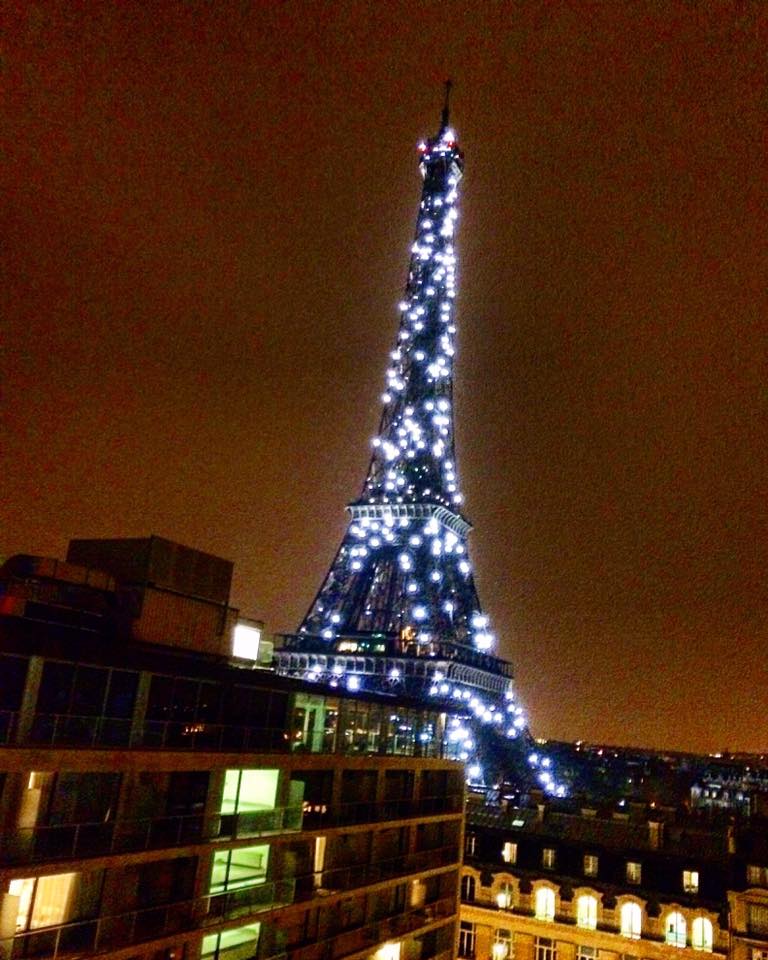 Amazing, right?!?!  Mind you, these are regular Iphone photos with no zoom.  Our hotel was literally that close (and it had a pretty good American breakfast buffet with an omelette station included with the rooms, which, for me, is essential).
Upon arrival, I had planned a special surprise for Chad. You see, Chad is a good 'ol Southern boy with a serious sweet tooth.  He's never met a sweet he didn't like, and, quite frankly, he was looking forward to putting a hurtin' on the Parisian pastries.  I was too.  So, I thought, what better way to do that than to have us a little picnic right there on the lawn of the Eiffel Tower (the Champ de Mars)?  Did you know that there is a company that will deliver a picnic to you and even set it up for you?!?  I was pleasantly surprised to learn about Paris Picnics, which I hired to do just that! Our picnic included a blanket, utensils, glasses, wine, bottled water, a large baguette, a delicious assortment of cheeses, charcuterie (cured meats), fresh salad du jour, artisanal crisps, seasonal fruit salad, macarons, and chocolate!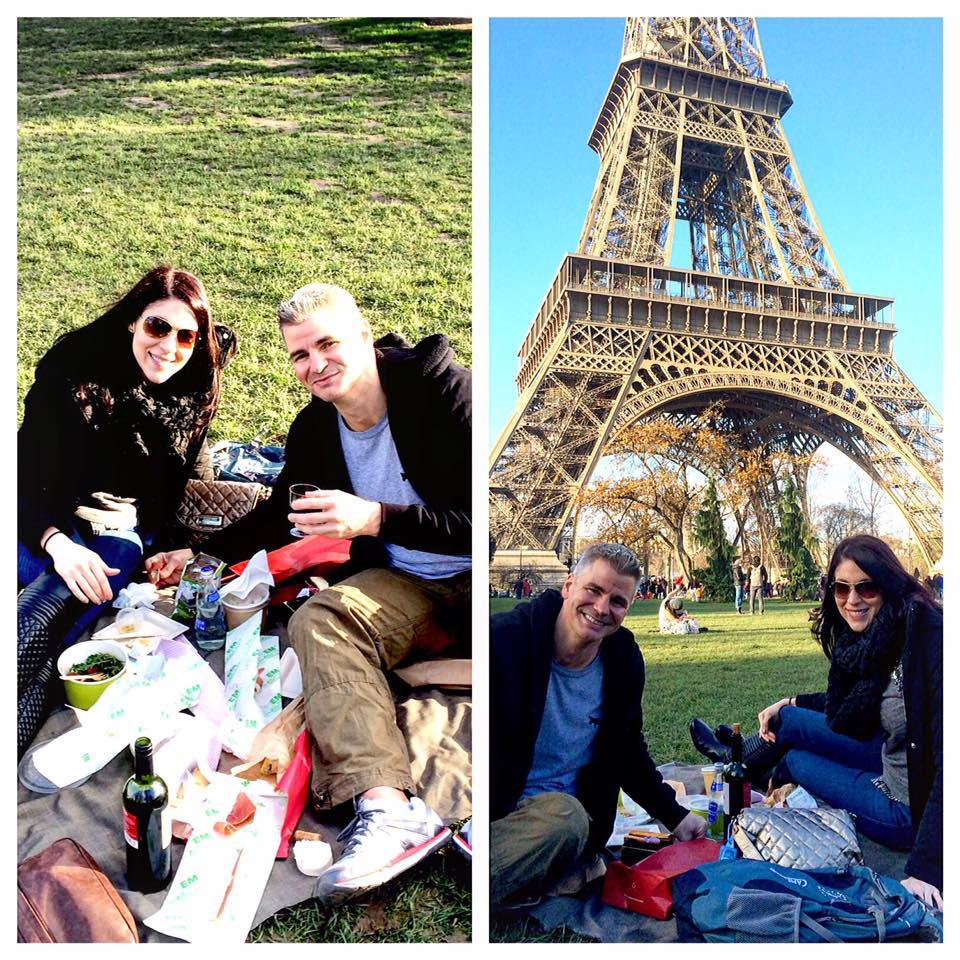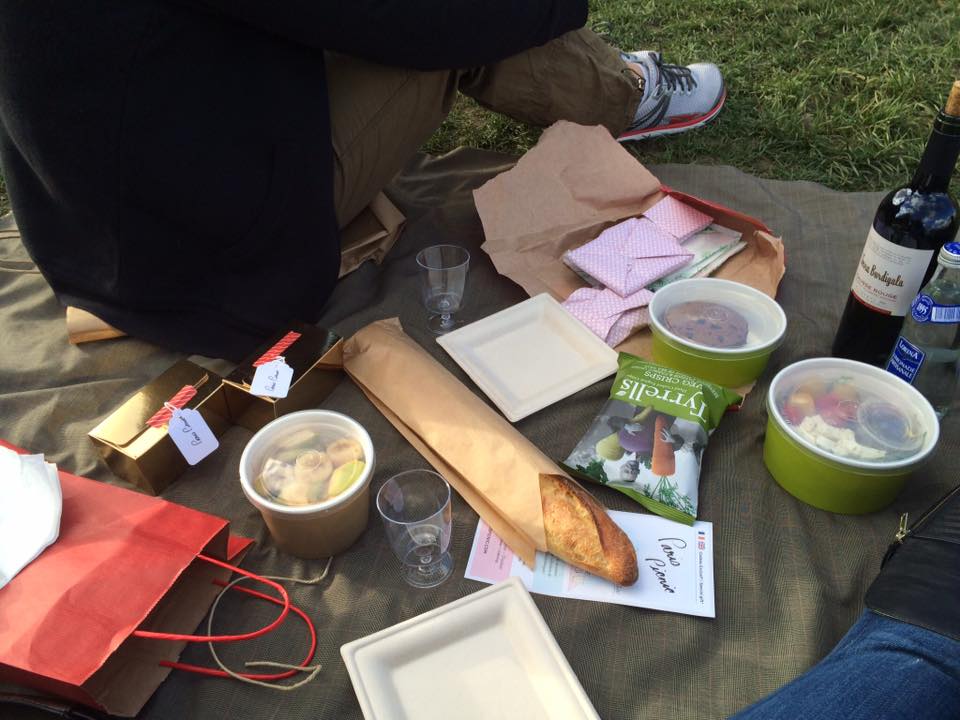 Lovely, right?  I know! I don't know about you, but as soon as I arrive at any destination, I am always starving, so this worked out perfectly.  Also, we had a night tour planned, so we needed to fuel up!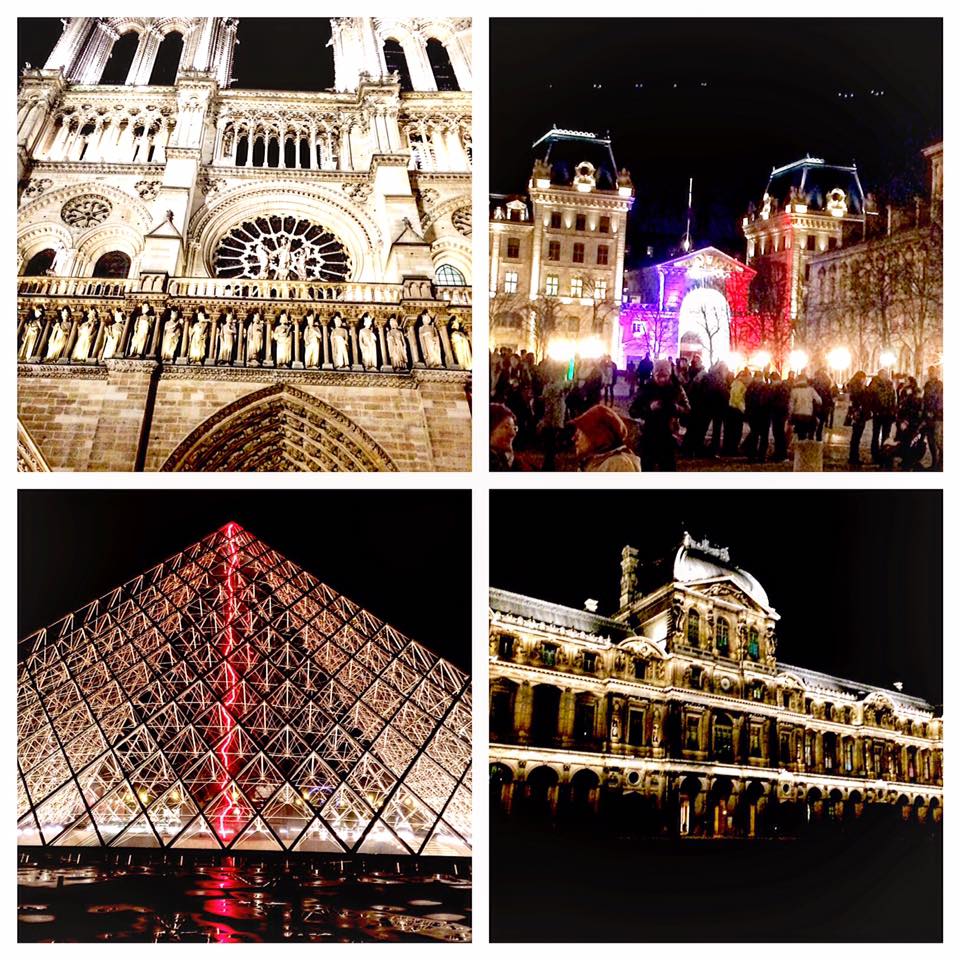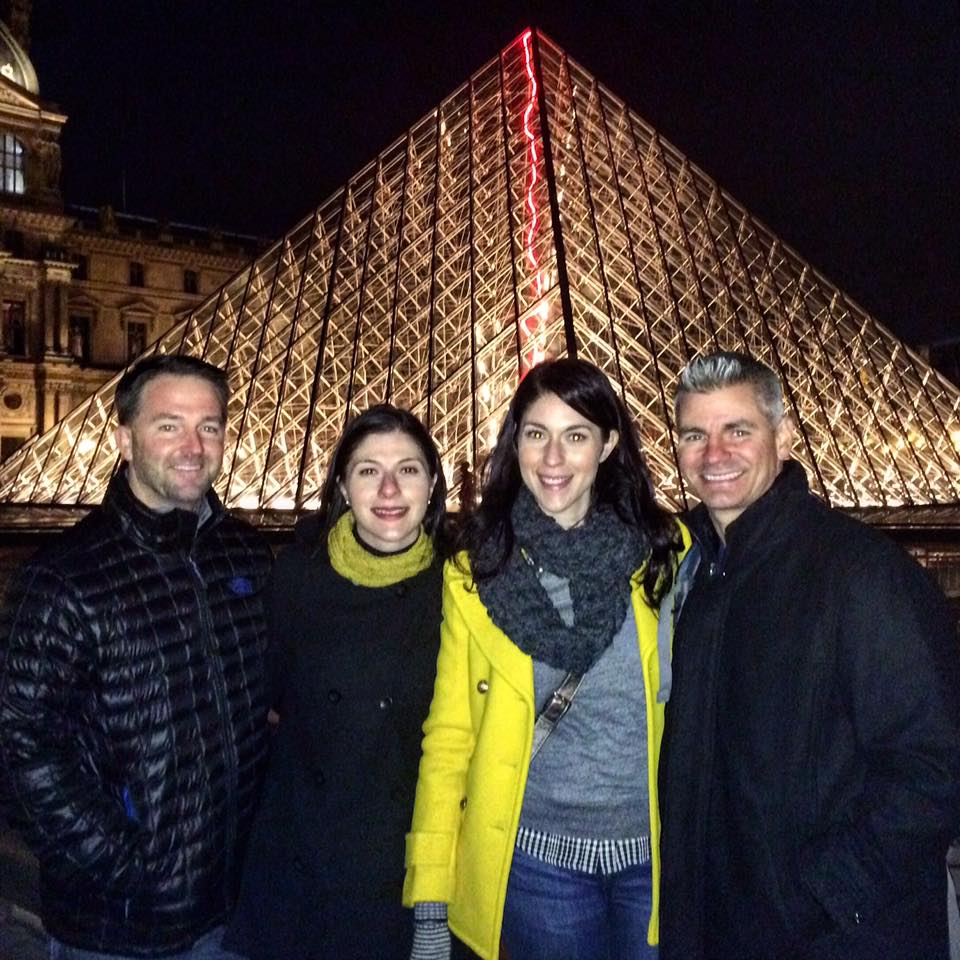 After our tour, we stopped into this great little bistro right across the street from the Louvre called Le Fumoir.  This is not a tourist trap.  It is teeming with locals, and the food was great! It is also a great lunch spot before or after your Louvre visit!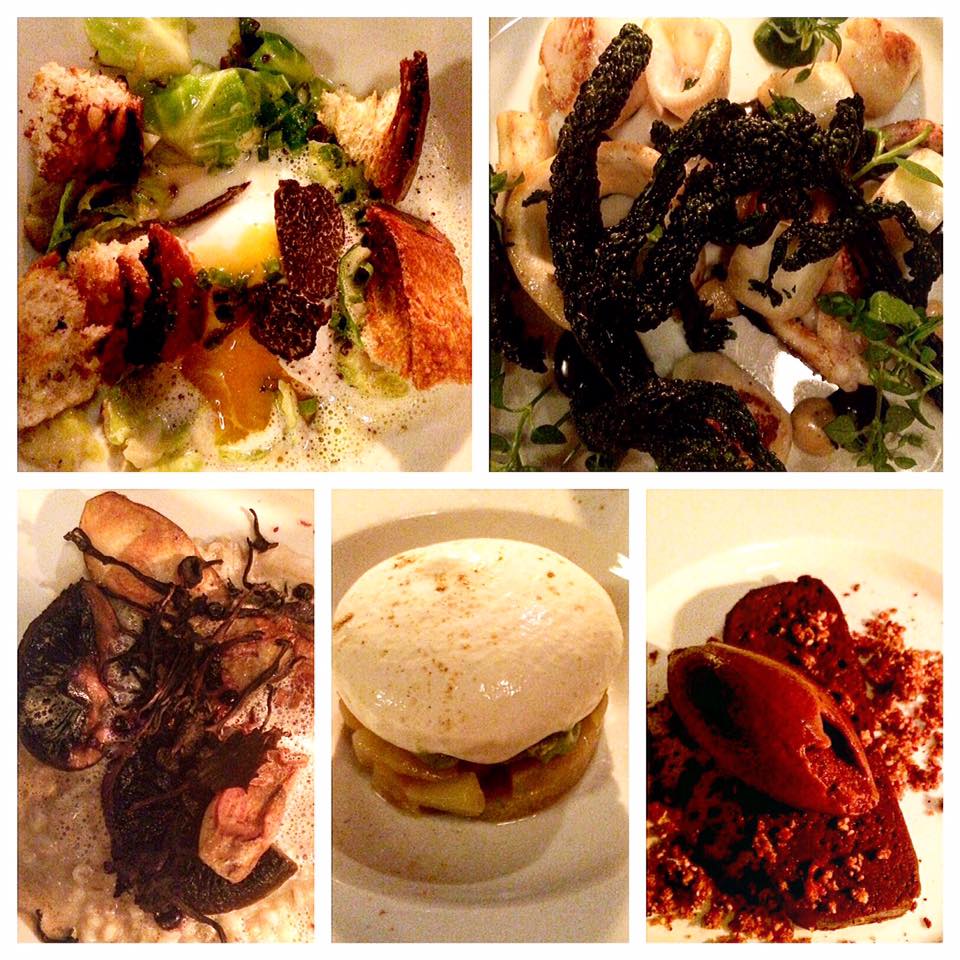 Well, all of it was great except for this: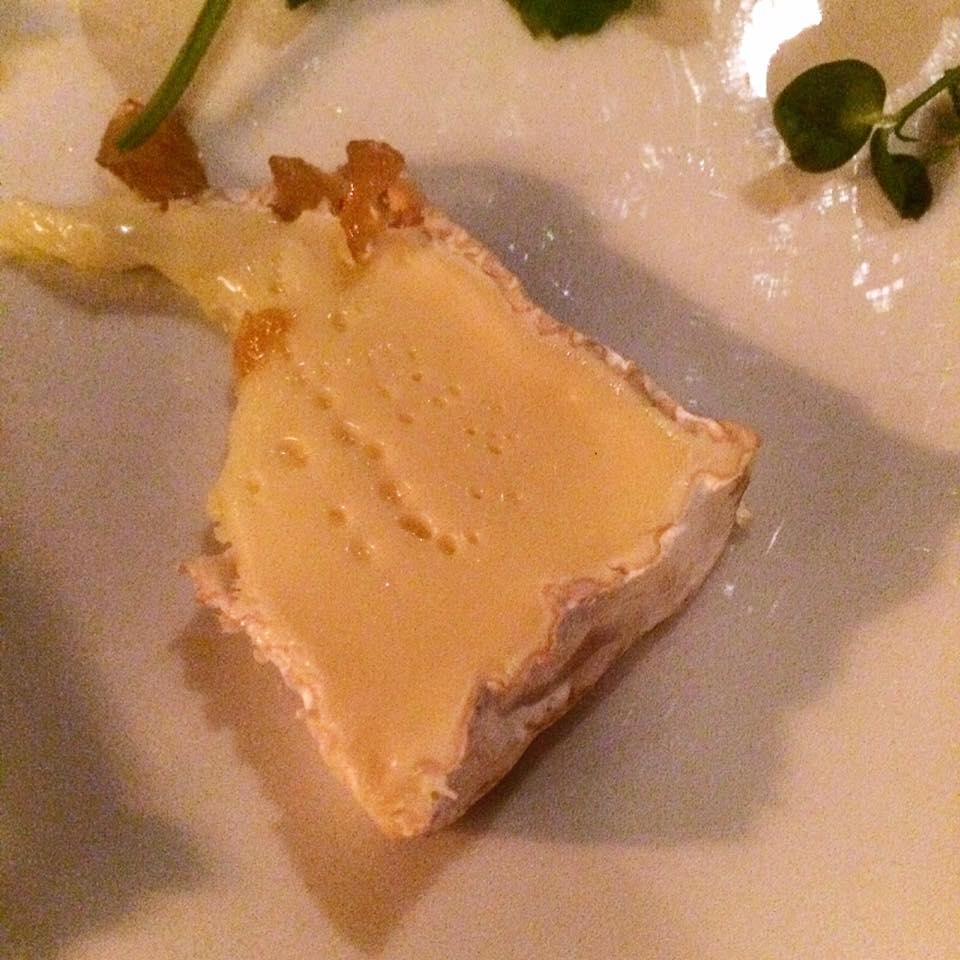 This is the most pungent and disgusting cheese I have ever had the displeasure of experiencing.  You see, we each had a three-course pre-fixe menu.  For the last course, you could order a dessert like a normal person would do in Paris or you can order a cheese course, like my sister, who doesn't like desserts (you read that right) did.  This is a huge point of contention between Chad and my sister.  He cannot even begin to understand her anti-dessert position.  Well, let's just say that she paid dearly for that decision because she stuck a good chunk of this bad boy in her mouth, and it tasted (and smelled) like dirty, sweaty feet.  I will spare you the nickname we gave this cheese because it is inappropriate for public consumption, but it is well-deserving of the name, and it will forever be known as such to us.
Enough of that.  Let's get back to the fancy! There is a reason they call Paris the City of Light.  That reason is magnified times 1,000 during the holidays.  When we were there, the City was still beautifully dressed for Christmas, and the Christmas markets were still open!
Sorry for the blurry picture, but as you can see, I was standing in the middle of a very busy intersection to get this shot, so…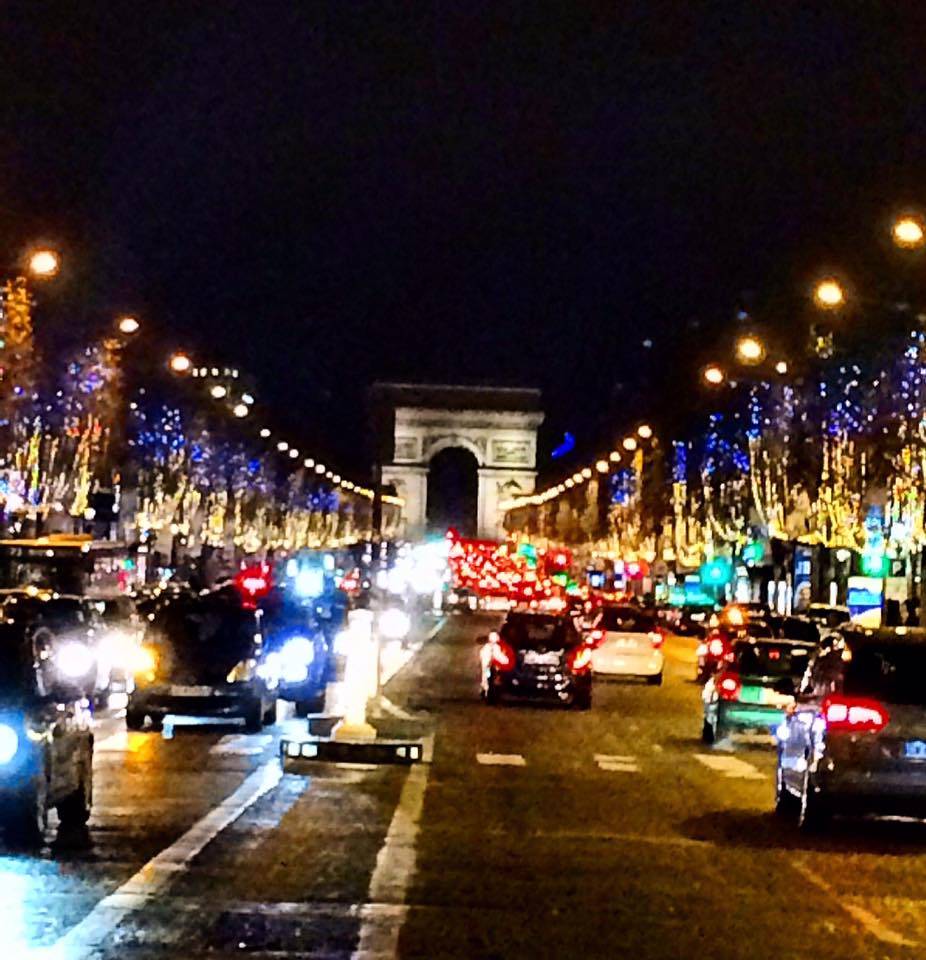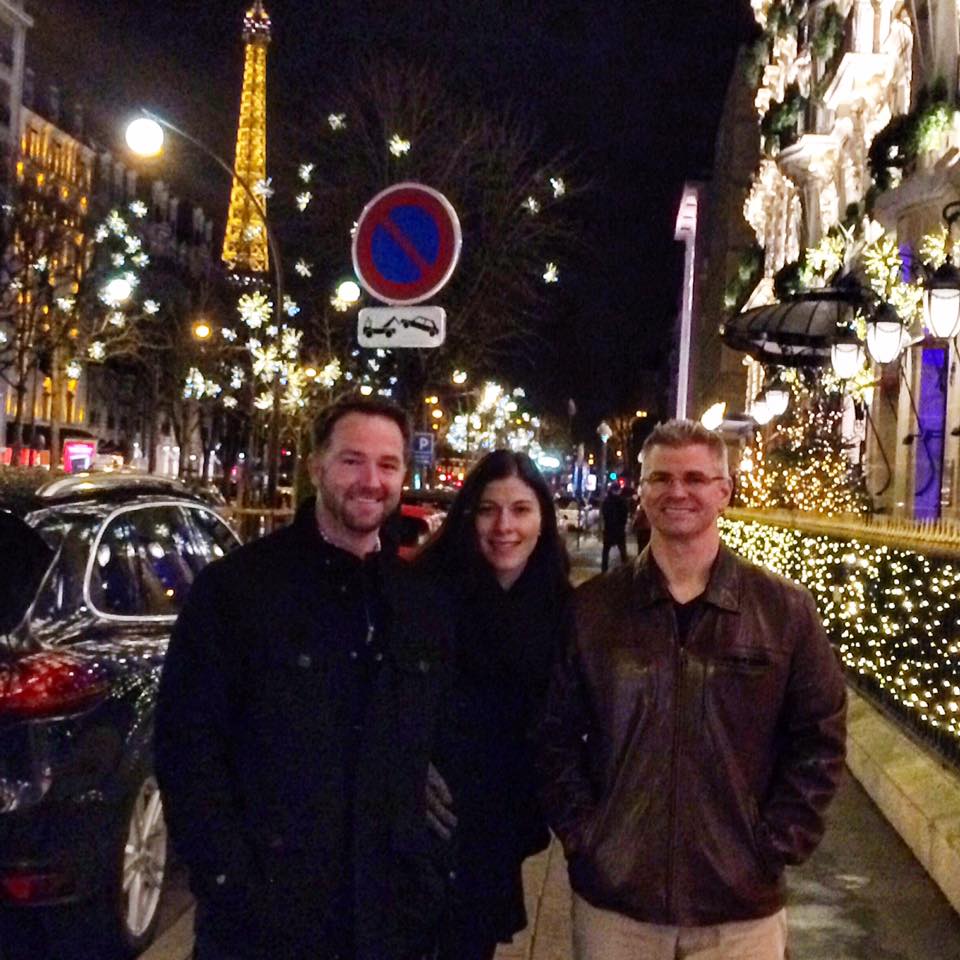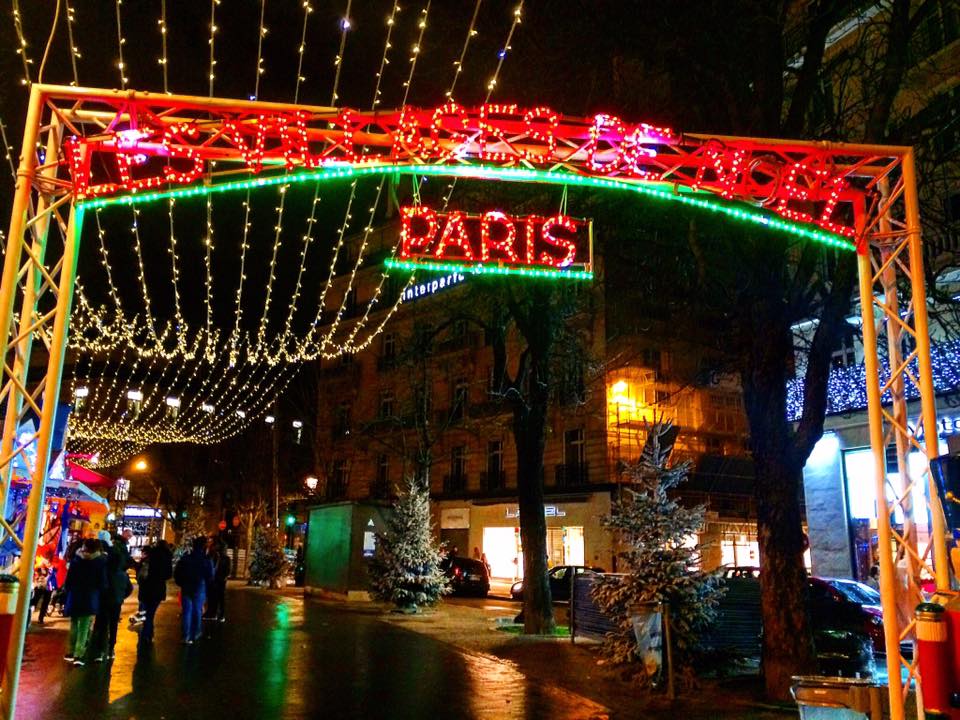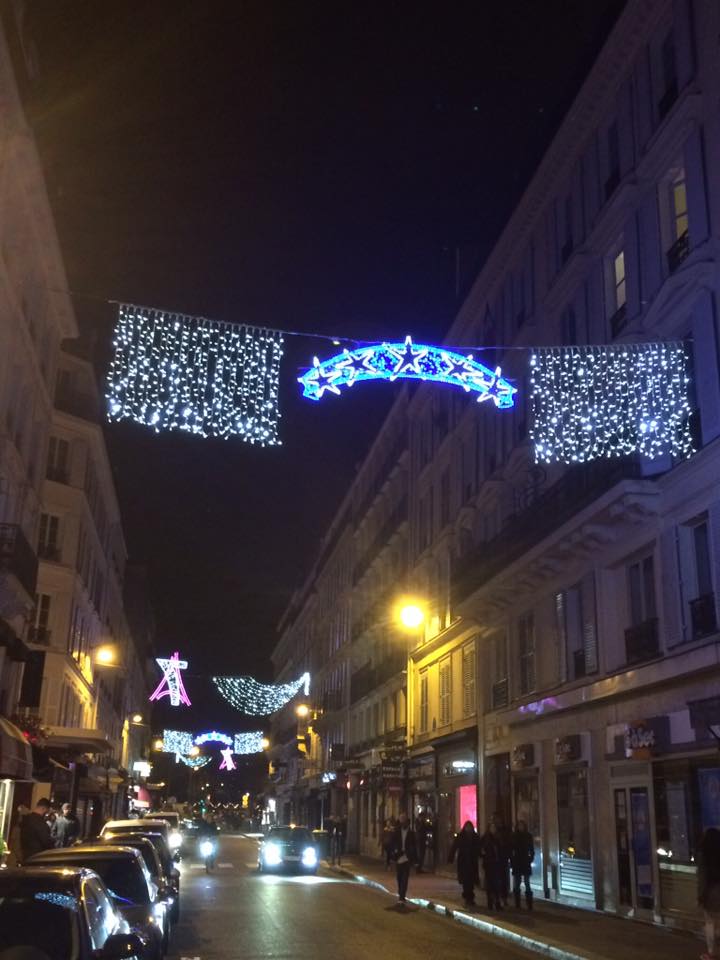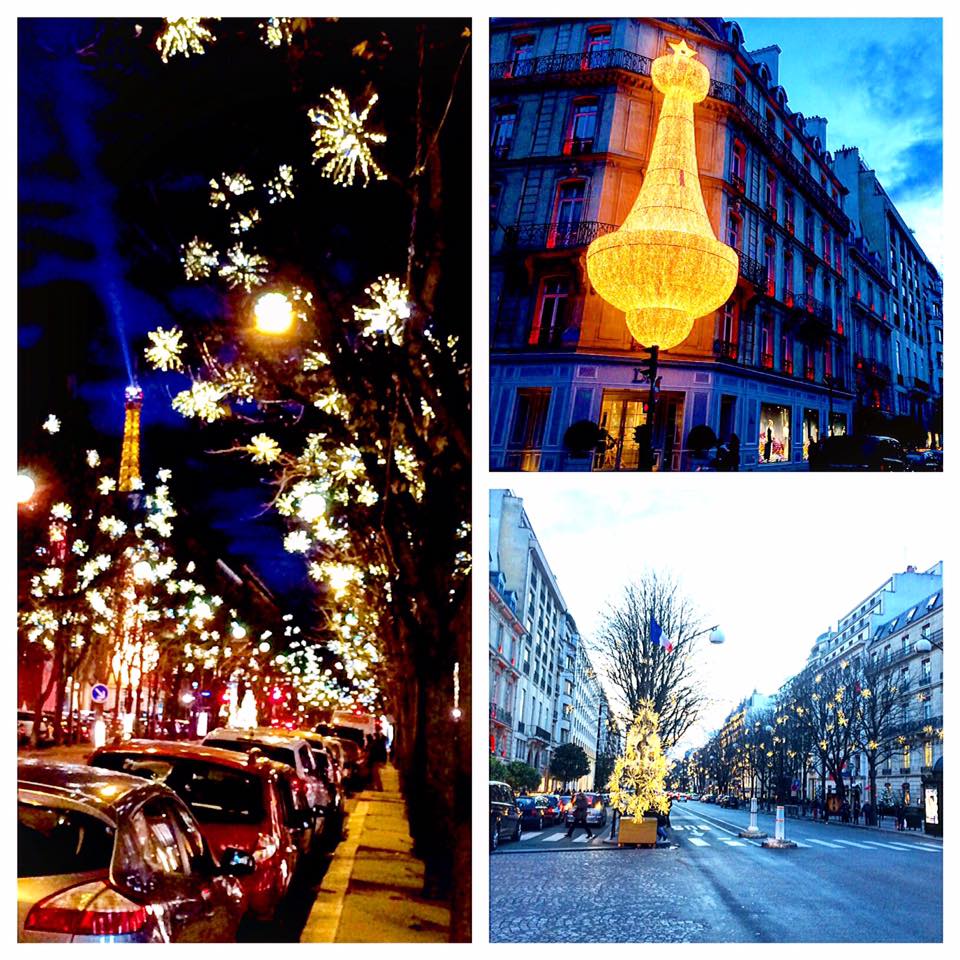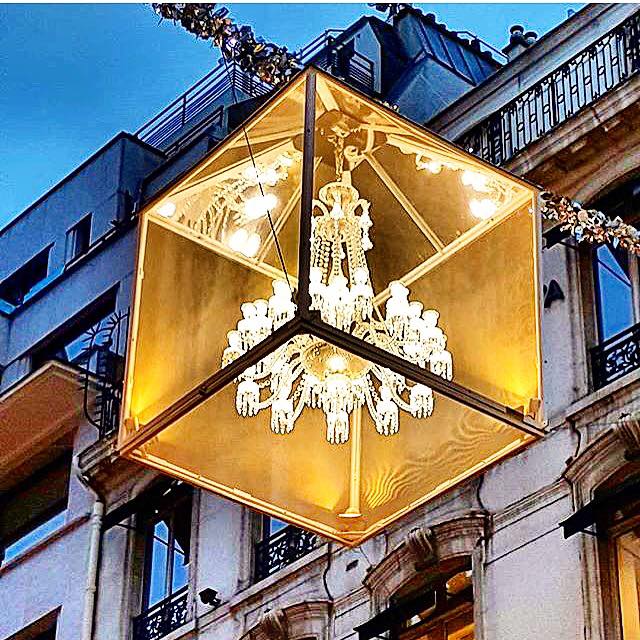 SO MUCH SPARKLE!  By the way, any city that hangs enormous twinkling crystal chandeliers outside of buildings and also suspends them in the middle of the streets is my kind of city!
Another wonderful thing about Paris during this time of year are the amazing shop windows that are decorated for the holidays!  The department stores especially go all out (you'll see what I mean in a moment), and the individual stores, especially the couture stores, have magnificent, interactive window displays that light up, have movable parts, and play music! These are best viewed at night, in all their lit glory!
I mean, who doesn't need these boots!  Not shown are the mechanical dolls that were singing and dancing in the window next door!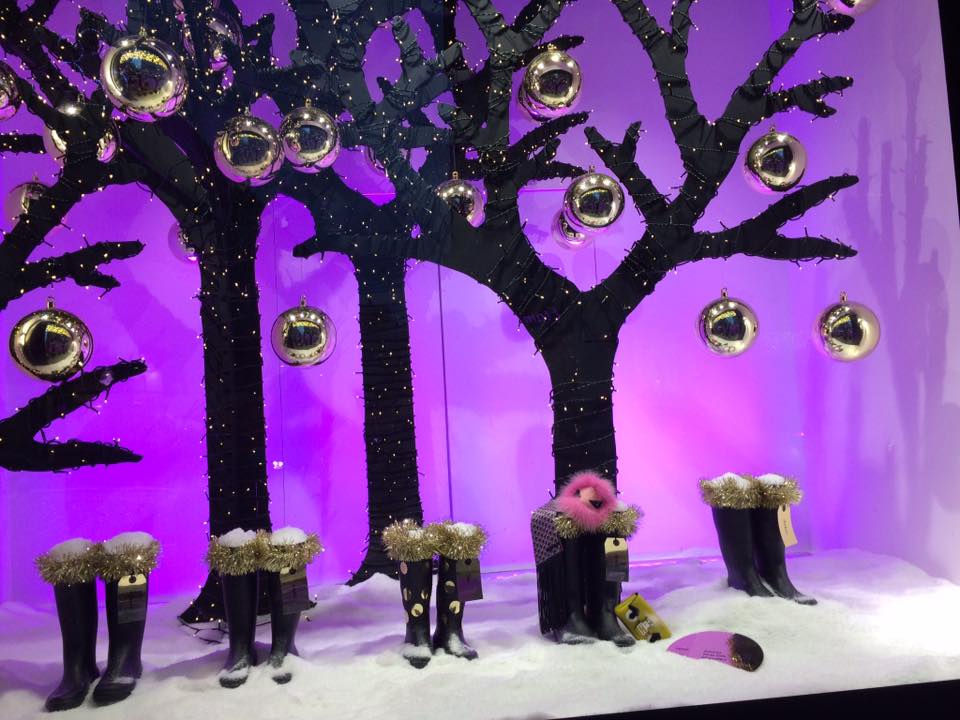 This Valentino window played the song and the window was cued to light up with the music!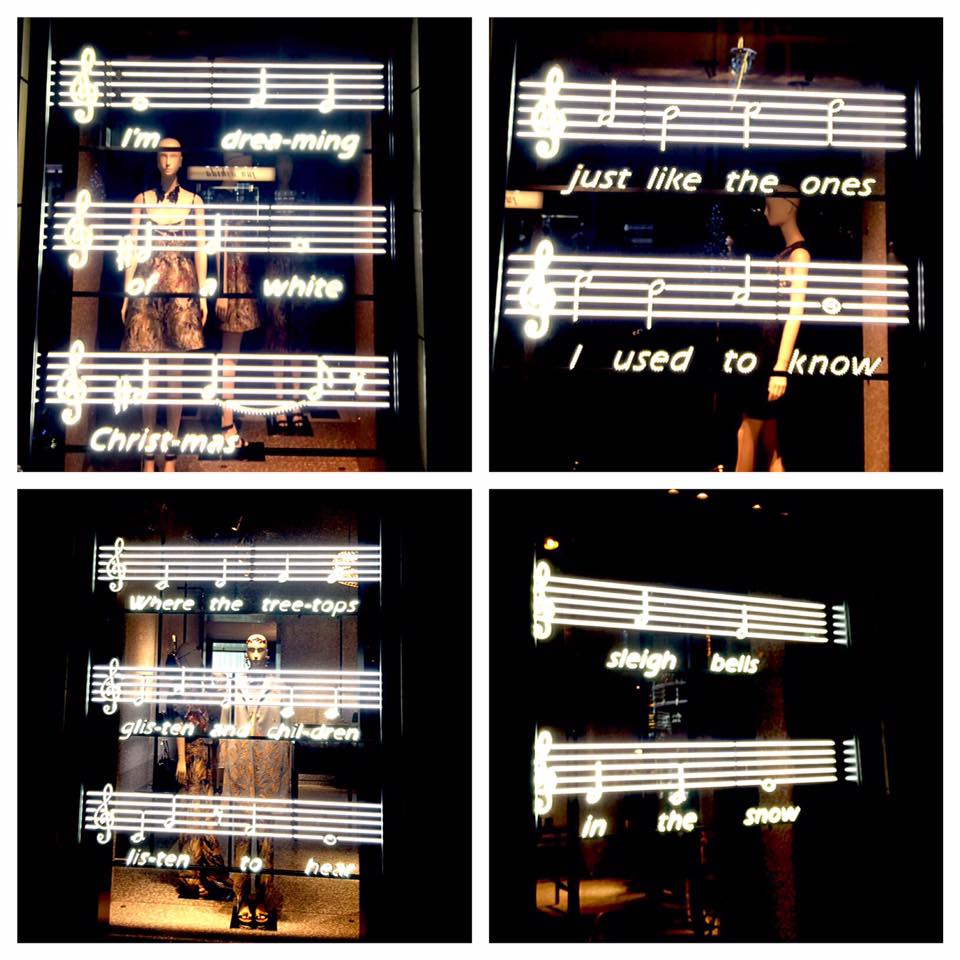 And this tree! I died!  It is made up entirely of glass balls and is suspended from the ceiling in the literal middle of Galleries Lafayette!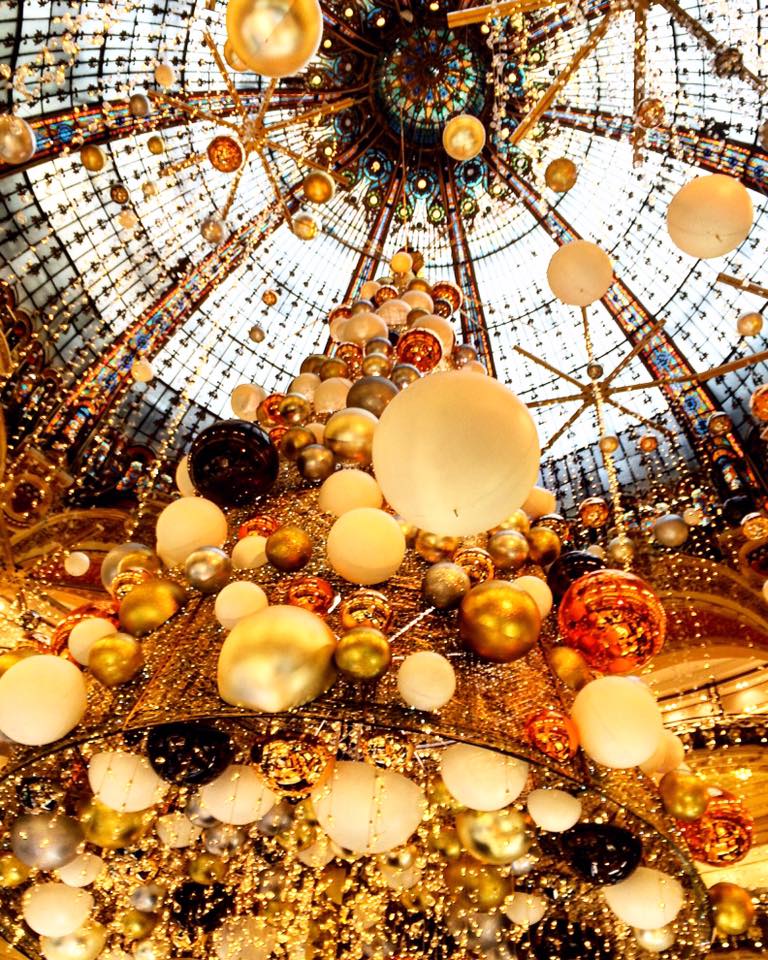 Okay, let us all take a moment to catch our breath from this magical display of fantastic-ness, because this was only DAY ONE people! By the way, the Galleries Lafayette has a roof-top bar with a view, so park your non-retail loving partner here and get to work on the multiple levels of french fashions that are housed within, and do not forget to get your value added tax paperwork (more on that below).  Photo creds go to my mom, who went to Paris four months after we returned: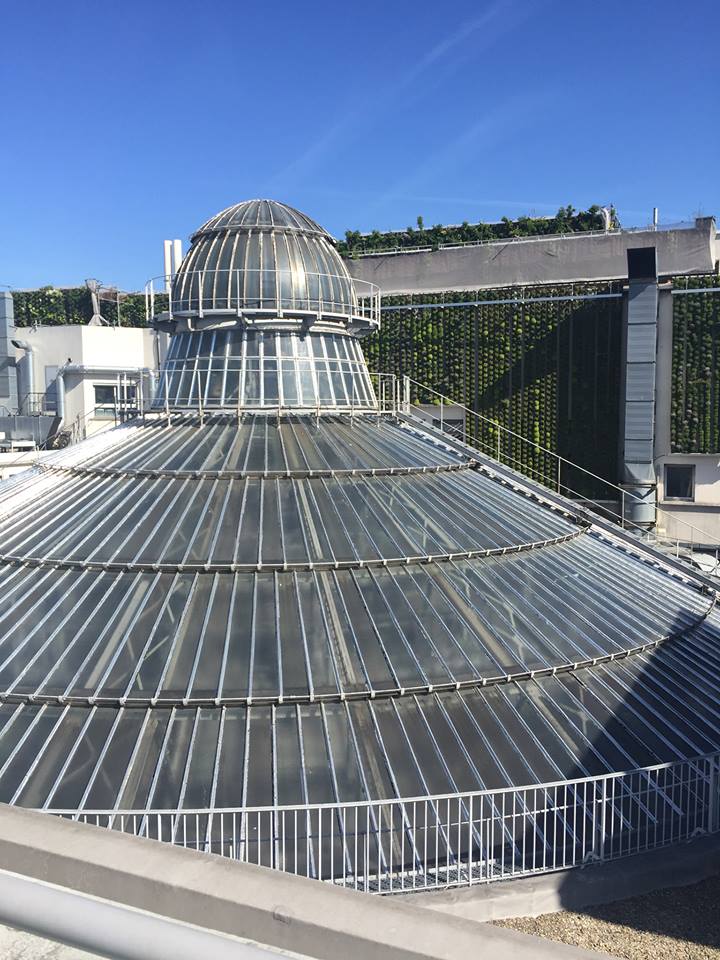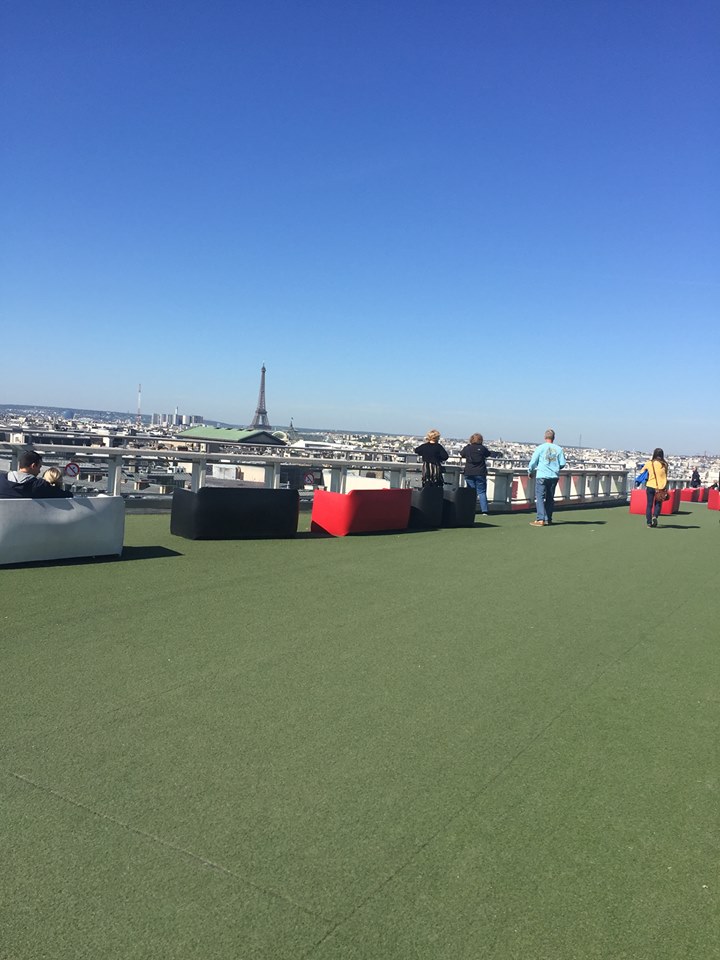 Day 2:
On Day Two, we hired a private guide to take us all around the city.  She had two jobs:  1) show us all the sites in (almost) every arrondissement in Paris and 2) feed us!  She delivered.
First the sites. Of course we hit the major neighborhoods: the 1st Arrondissement, which contains most of the Paris must-sees, the Tuileries, Pont des Art, Place de Vendôme, and Rue de Rivoli; the 3rd and 4th Arrondissements (The Marais); the 5th Arrondissement (Latin Quarter); the 6th Arrondissement (Saint Germain-des-Prés); the 7th Arrondissement (Eiffel Tower); and the 8th Arrondissement (where the famed and ostentatious Avenue Montaigne (think major couture shopping) is located).  During the tour, we saw sites such as:
The Arc de Triomphe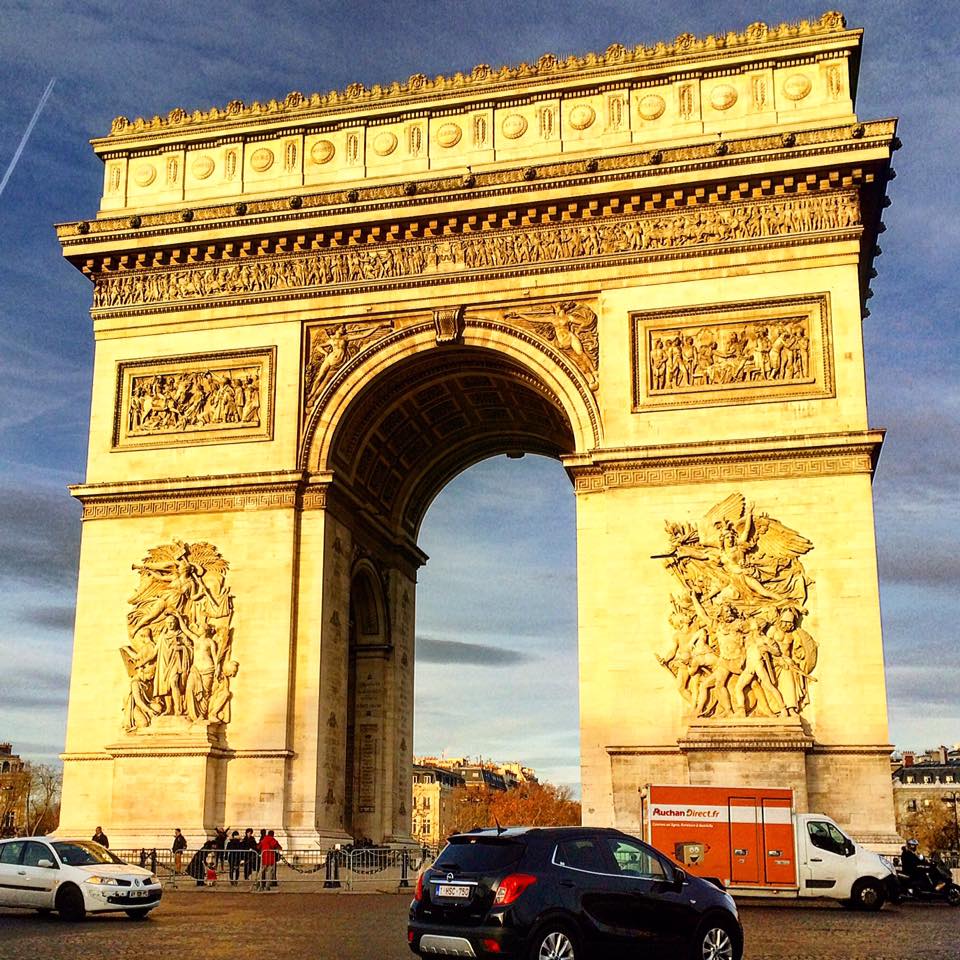 The Pont Alexandre III, Paris's most elegant and grandiose bridge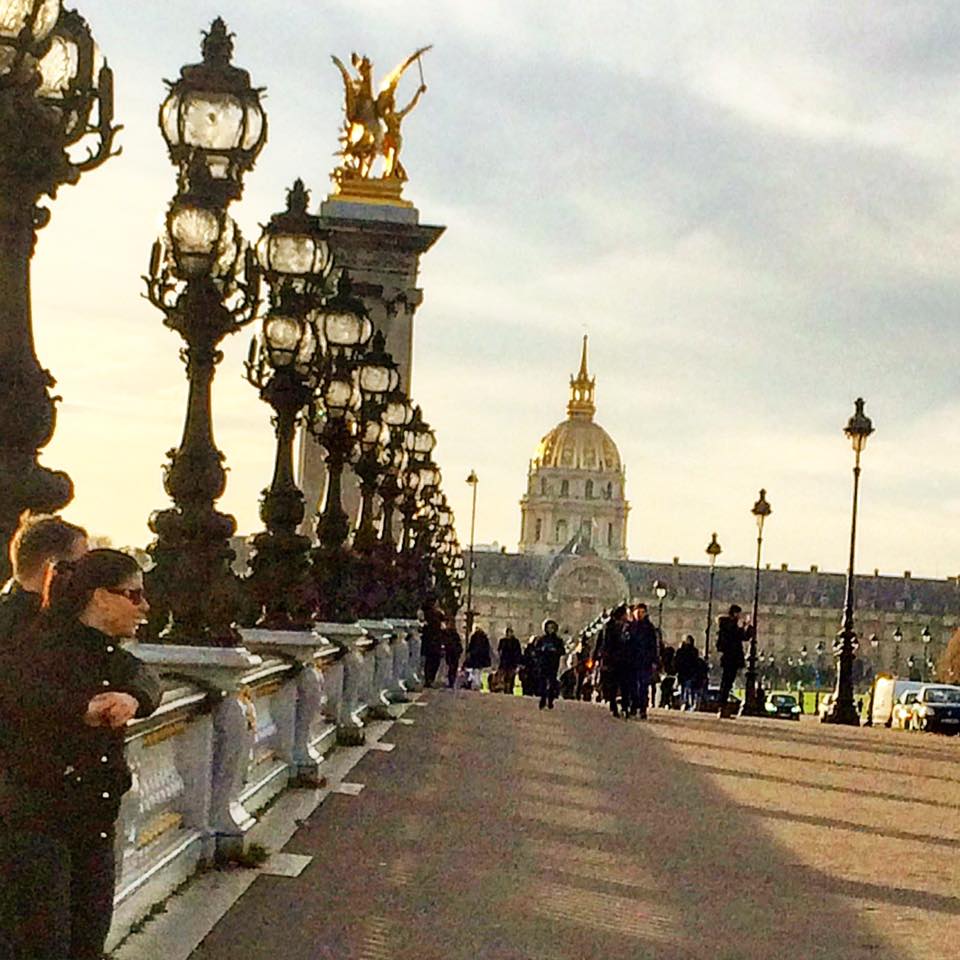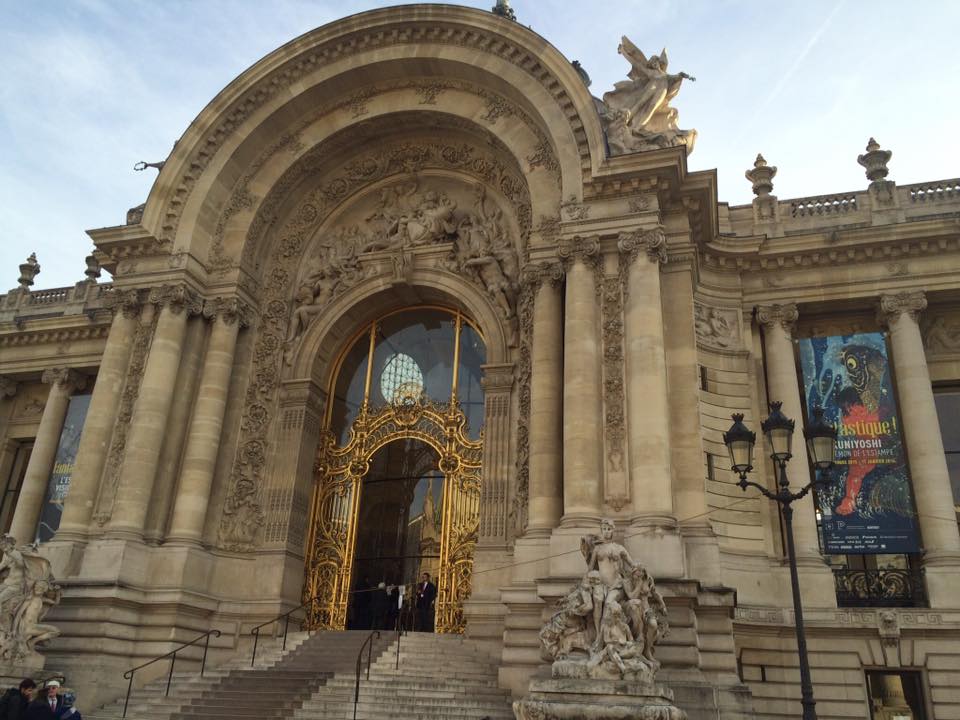 The Moulin Rouge.  We didn't do the show because the party poopers (a.k.a., everyone but me) didn't want to, but I have done it in the past, and it is worth experiencing it once.  There is a dinner show or you can just come see the show.  The dinner isn't great.  It is just okay.  But you get the best seats with this option.  And, BOOK IN ADVANCE, especially for NYE. More on the importance of this below.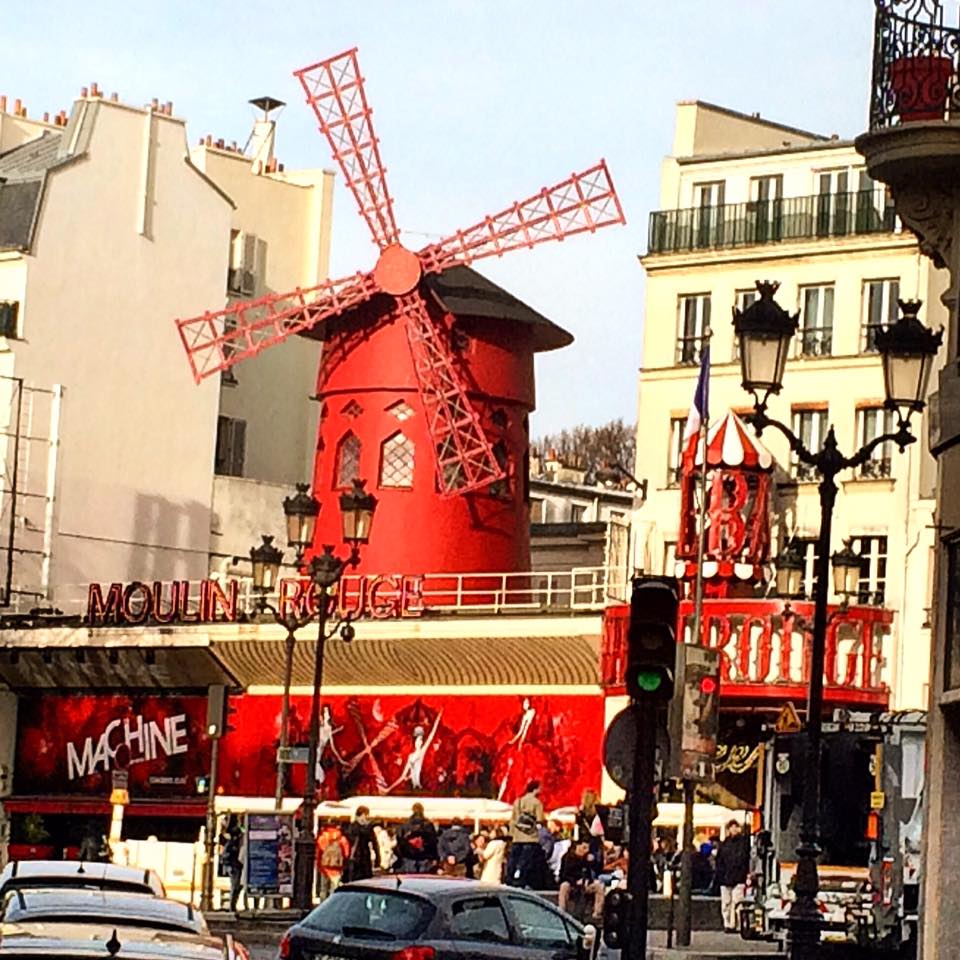 The Sacre Coeur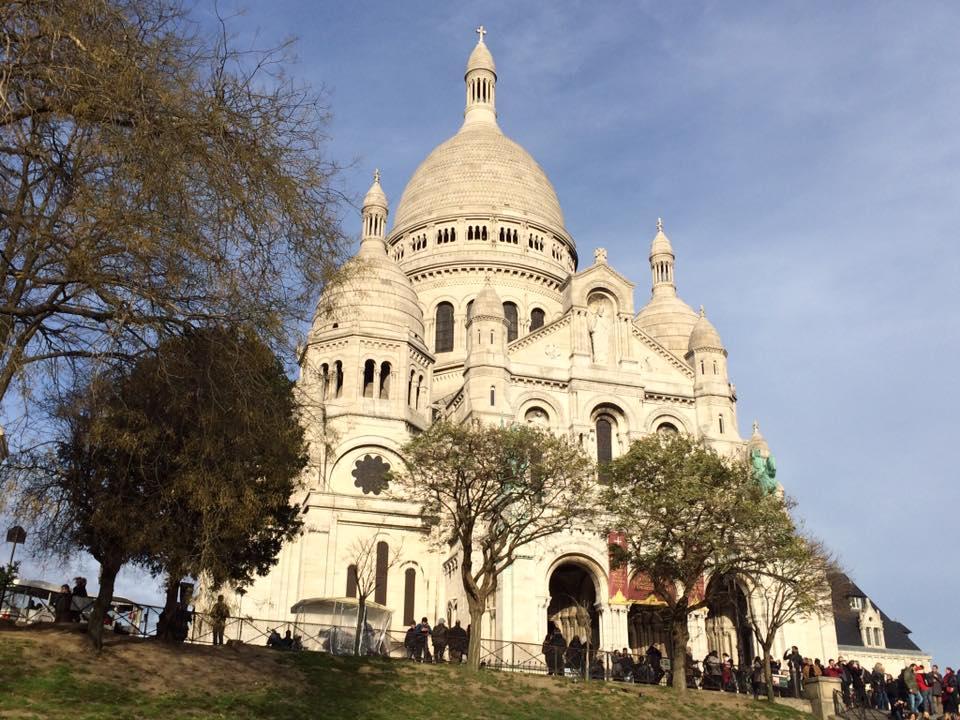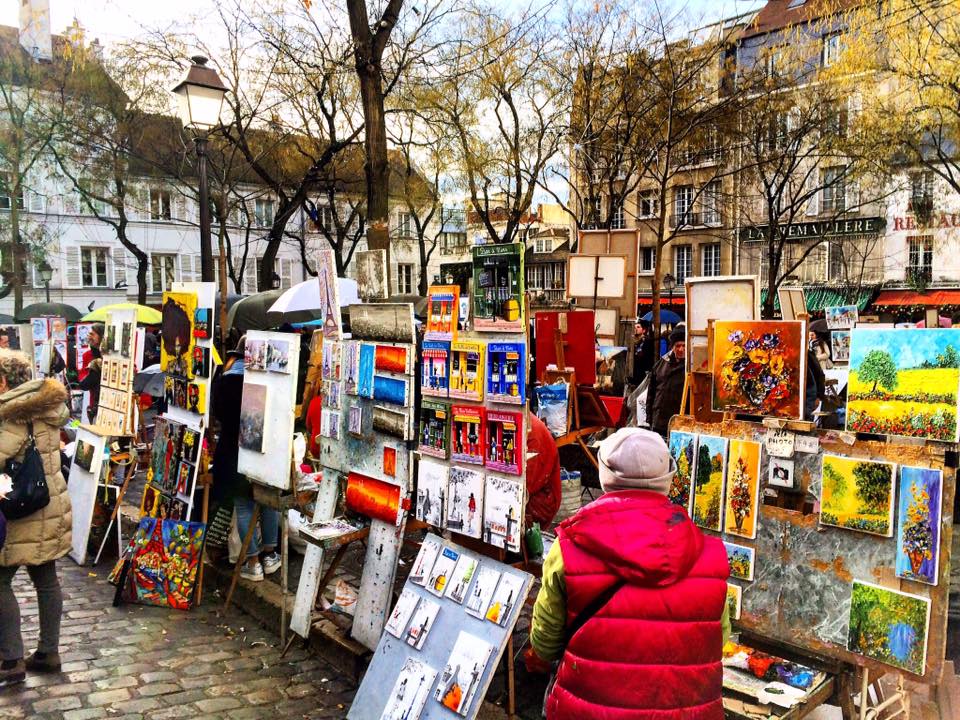 And of course, on this day, we went up the Eiffel Tower.  I cannot begin to express how absolutely imperative it is that you pre-buy entrance tickets to both the Eiffel Tower and to the Louvre Museum.  It literally saves you HOURS of time, especially if you are going during high season.  In fact, it is worth paying for a guide just so that they can get you through the guided entrances of these places.  The lines are UNREAL.  Our guide pre-bought our tickets, which included tickets to go up to the highest level.  Once you get through the line (we literally breezed through), you have to wait in a line to take the lift to the second and third floors (or you can take the stairs; there is no line for that. Good luck with that one!)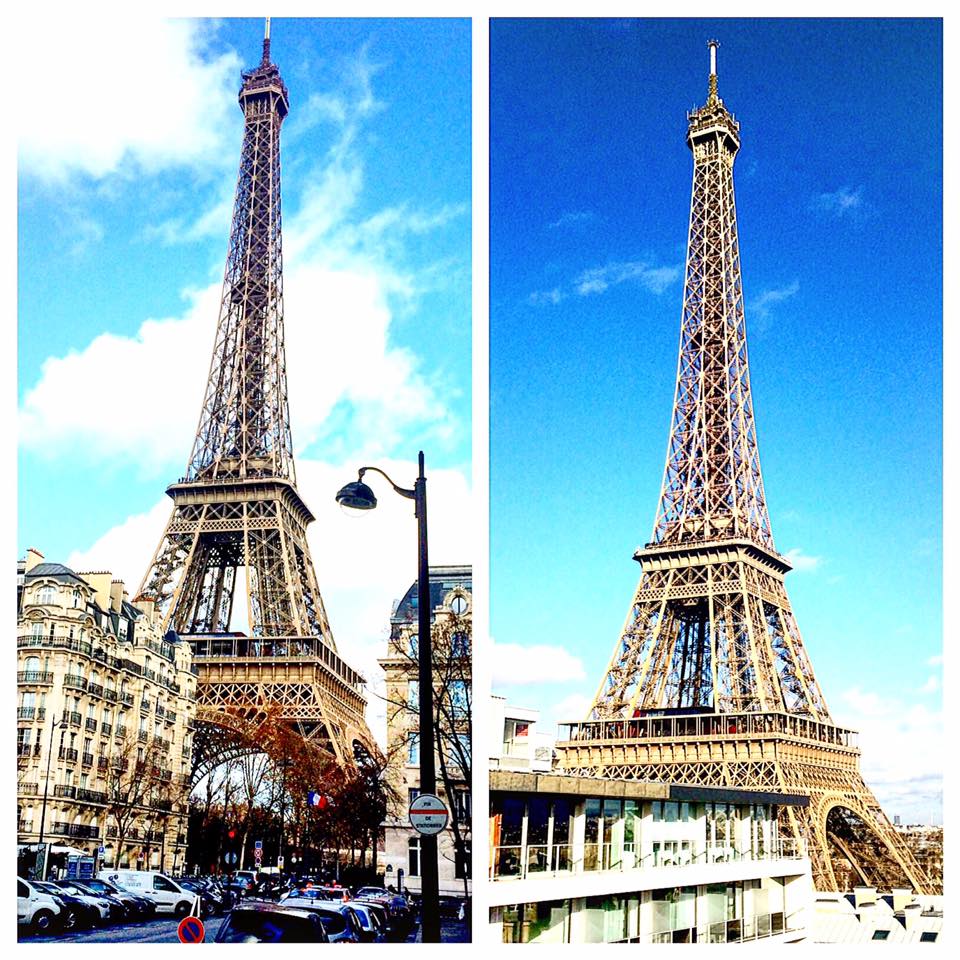 This is the view from the outer portion of the second level looking out onto the Champ de Mars.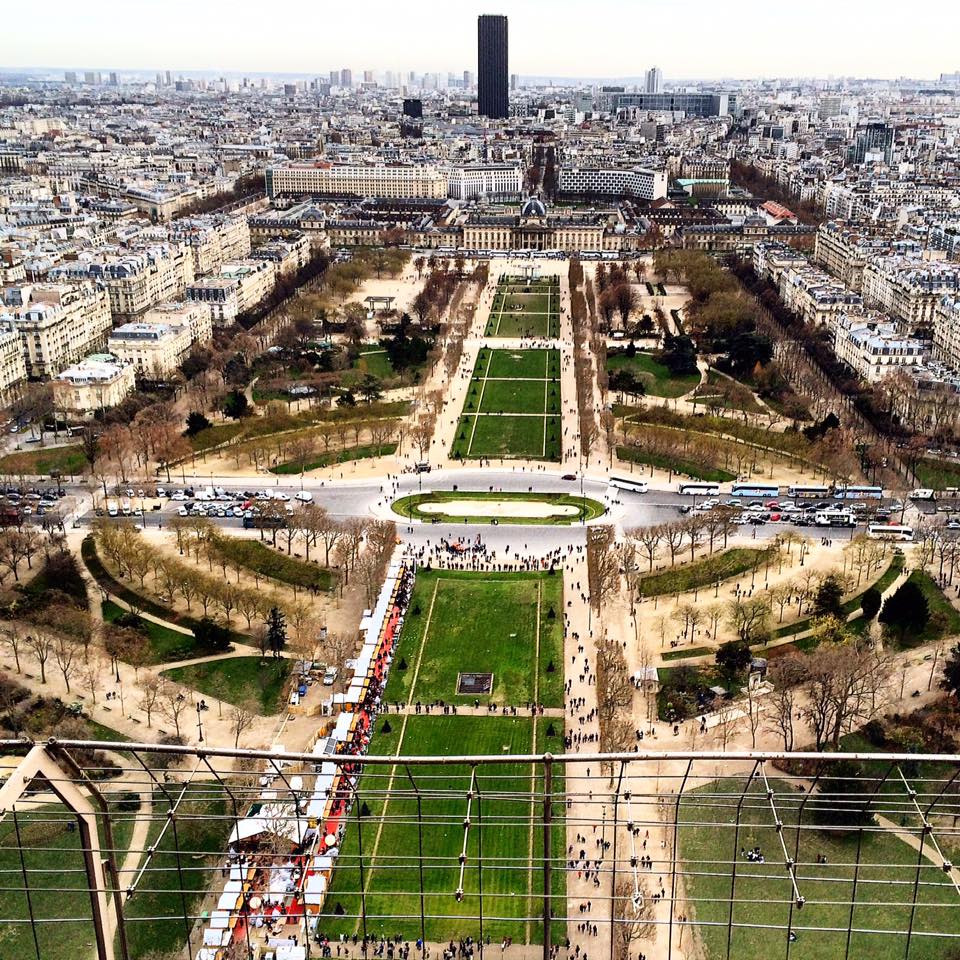 This is the view from the inside of the second level.  You see that double line down there?  That is the line to get in from the entrance for people who did not pre-buy their tickets.  Keep in mind that this is 2:00 p.m. during low season!  If you take away one thing from this post, please let it be to pre-buy tickets (and not eat that cheese, but more importantly, to pre-buy tickets, a.k.a., skip the line tickets).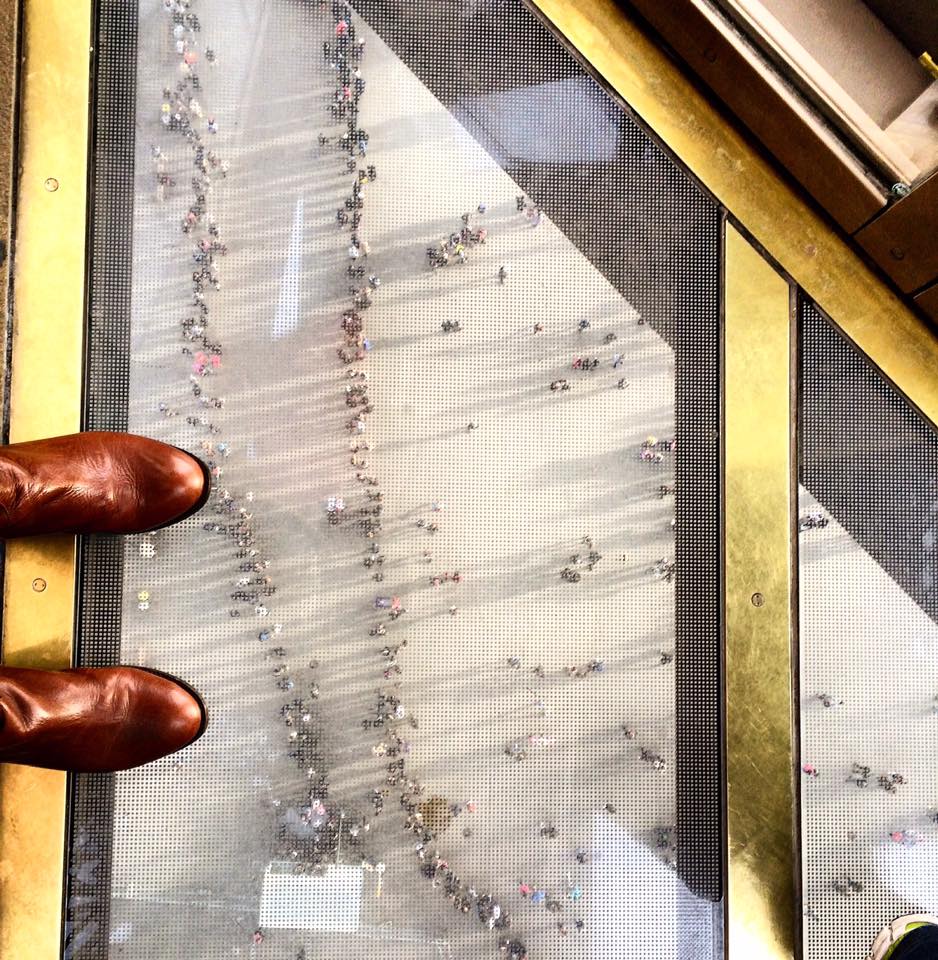 Inside the Eiffel Tower, there are a bunch of shops and restaurants (including one good very highly rated Alain Ducasse restaurant called Le Jules Vern-book in advance and get ready to spend some coin) and even a champagne bar on the third floor! There is also a macaron shop that has an Eiffel Tower replica made of macarons!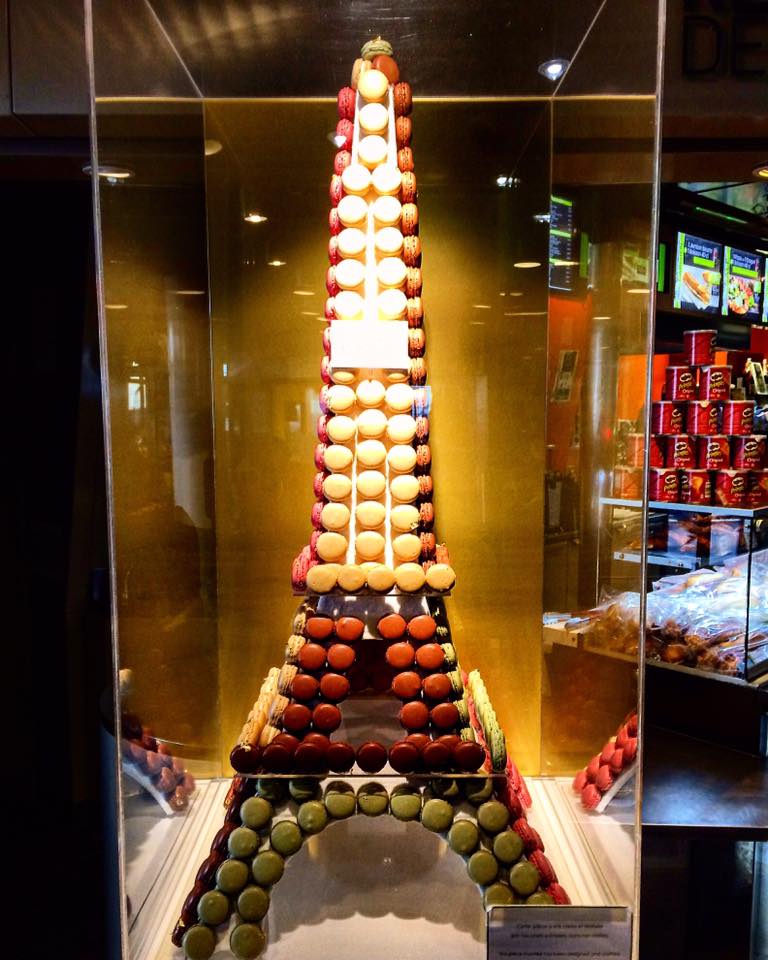 And now for the food part of the tour!  First, our guide took us to the chicest epicurean food boutique called Fauchon.  In addition to having an amazing display of hand-crafted desserts, macarons, chocolates, a truffle bar, an amazing wine cellar, and the most delicate tea sandwiches that look like edible works of art, they have a tea selection that is literally out of this world.  Teas from all over the globe in the most swoon worthy combinations and fusions, displayed on a wall in the prettiest tins that you ever did see. These make fantastic gifts, and they are only available in Paris.  As in, you can't order them online.  Trust me, I tried.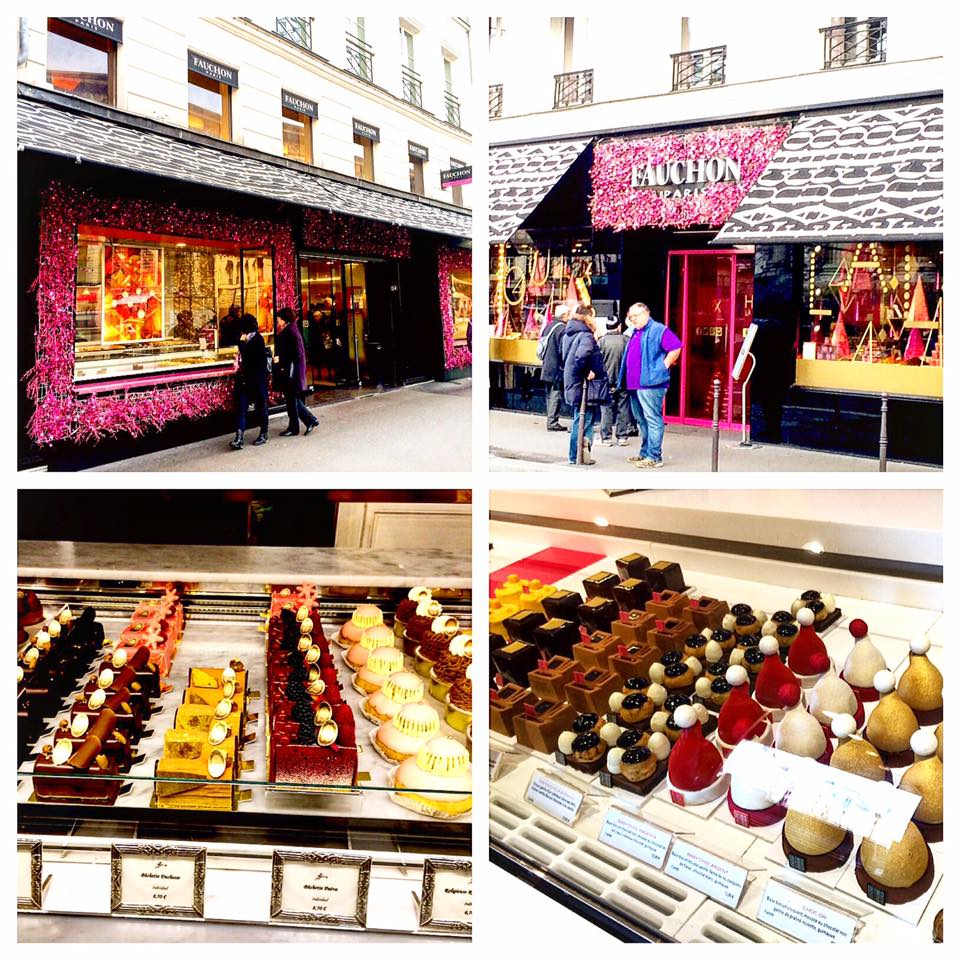 After a quick stop here, we moved on to the original Laduree to devour fresh macarons and more pastries!  Now, you probably think that Laduree makes the best macarons.  I know I did, and let's be honest, it's a pretty damn good macaron.  By the way, did you know that the McDonald's in Paris serves macrons made by Laduree?  I didn't either.  However, that all changed the moment I discovered the dream that is Pierre Herme.  Trust me, these are the finest macarons that will ever cross your lips.  You will dream of these light fluffy macarons for the rest of your macaron-lovin' life! More on that later.  Let's eat Laduree!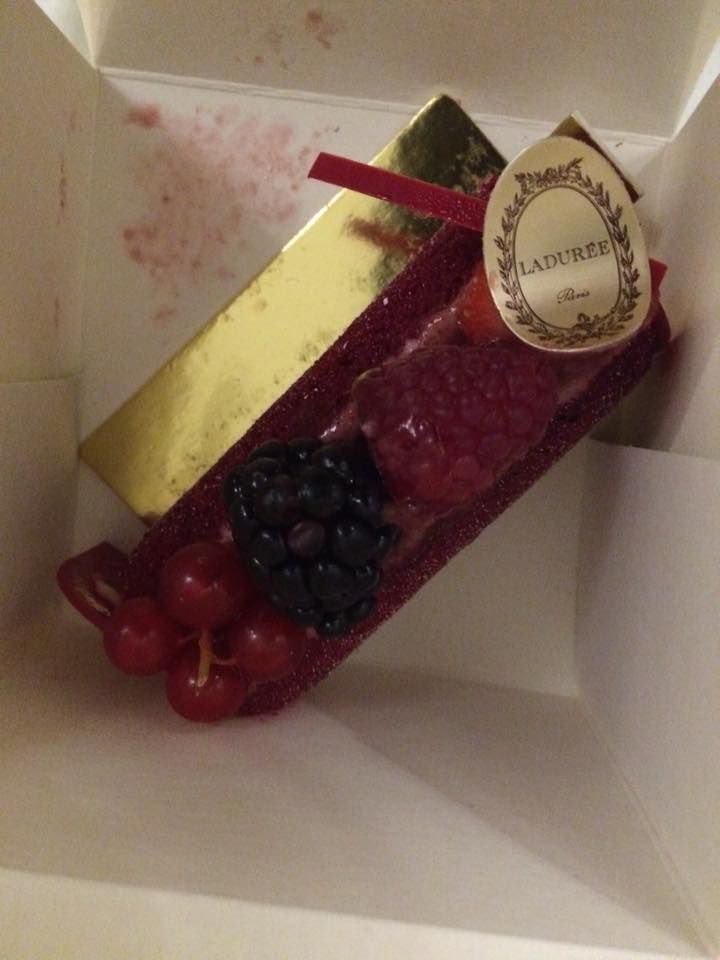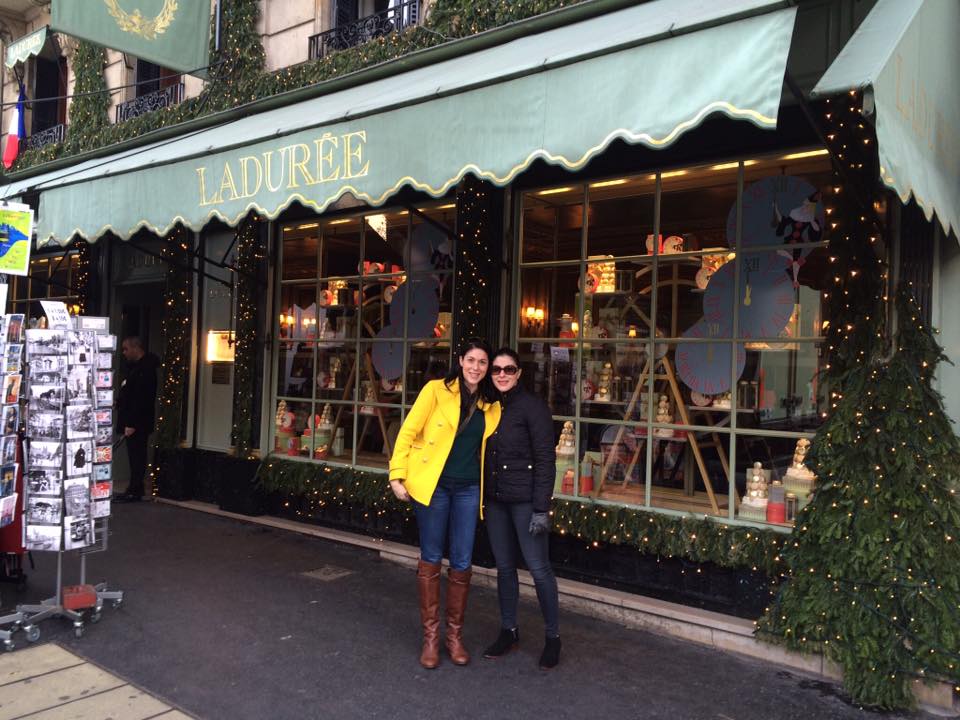 Our guide saved the best for last.  Take notes people, because this next gem is worth the trip.  If you even maybe like ice cream then do NOT, I repeat, do NOT, leave Paris without visiting Berthillion.  Berthillon is a French manufacturer and retailer of luxury ice cream and sorbet, with its primary store on the Ile Saint-Louis. If there is such thing as haute couture ice cream, then this is it. It has a menu of the most tantalizing flavors: fig, salted caramel (which is their most famous), pear, coconut, dark chocolate. I literally was losing my mind.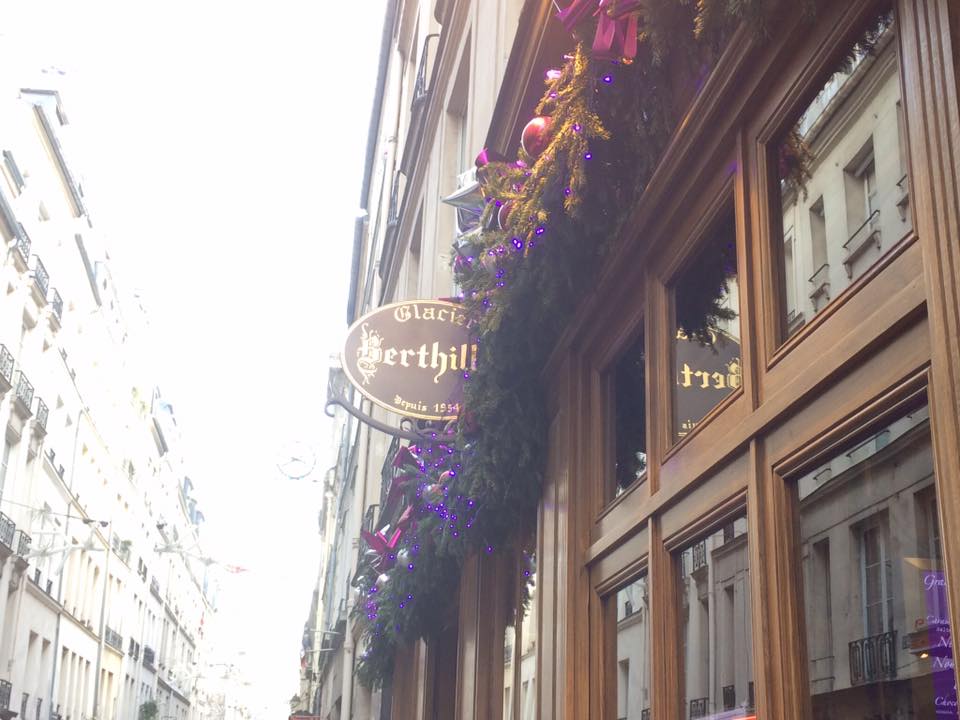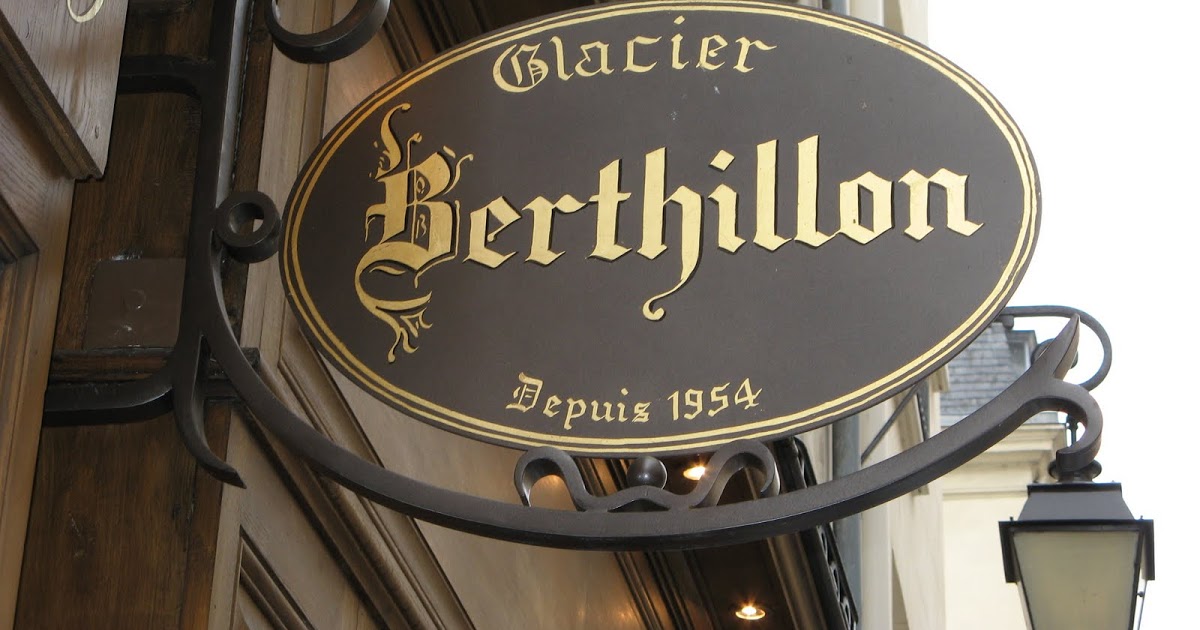 When we went there was no line (probably because it was literally 50 degrees outside), but there usually is a line; like a long one.  I borrowed a picture form the internet to show you.  But, trust me, stand in it.  Even if it is an hour long.  The ice cream is that good.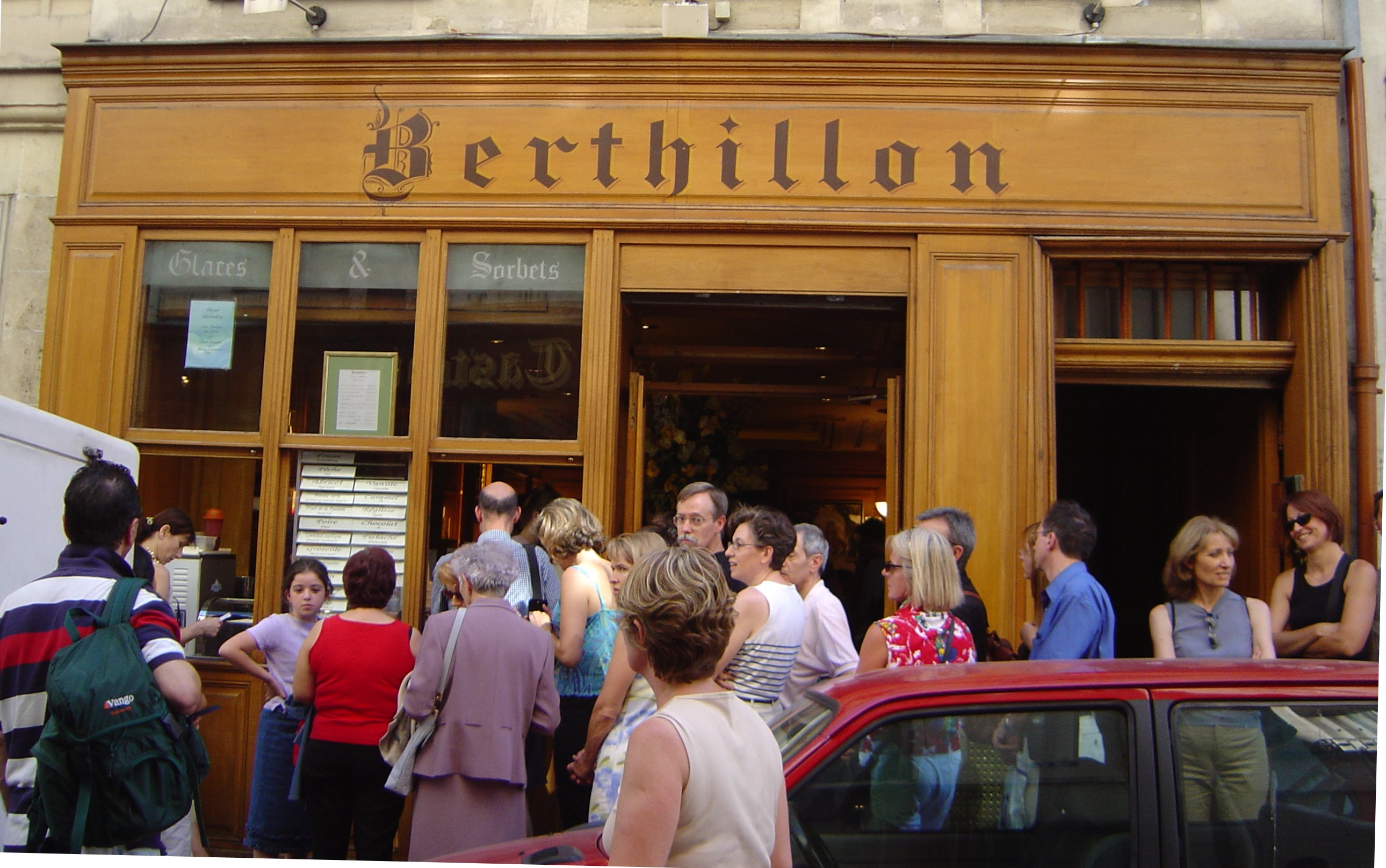 While there are other shops and restaurants that serve Berthillion's ice cream, go visit their original location.  It is tiny inside with no place to sit.  You literally order, move down the counter, pay, move down the counter, pick up, and then roll out.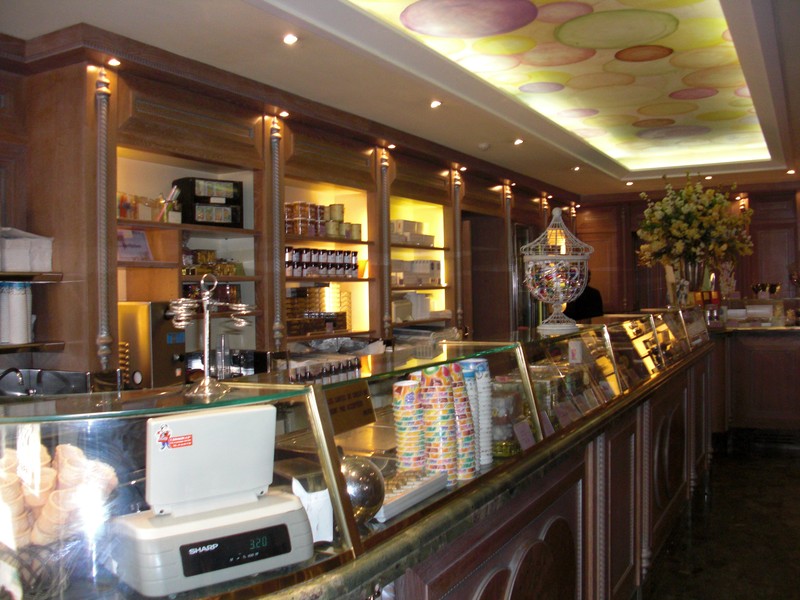 We were four people.  We ordered six double-scoop (mine was triple!!!) ice creams in cones and cups (get the cone!) just because we couldn't decide on the flavors. I got pear, fig, and dark chocolate.  We, of course, tried the salted caramel, too, and the coconut.  All of them were phenomenal!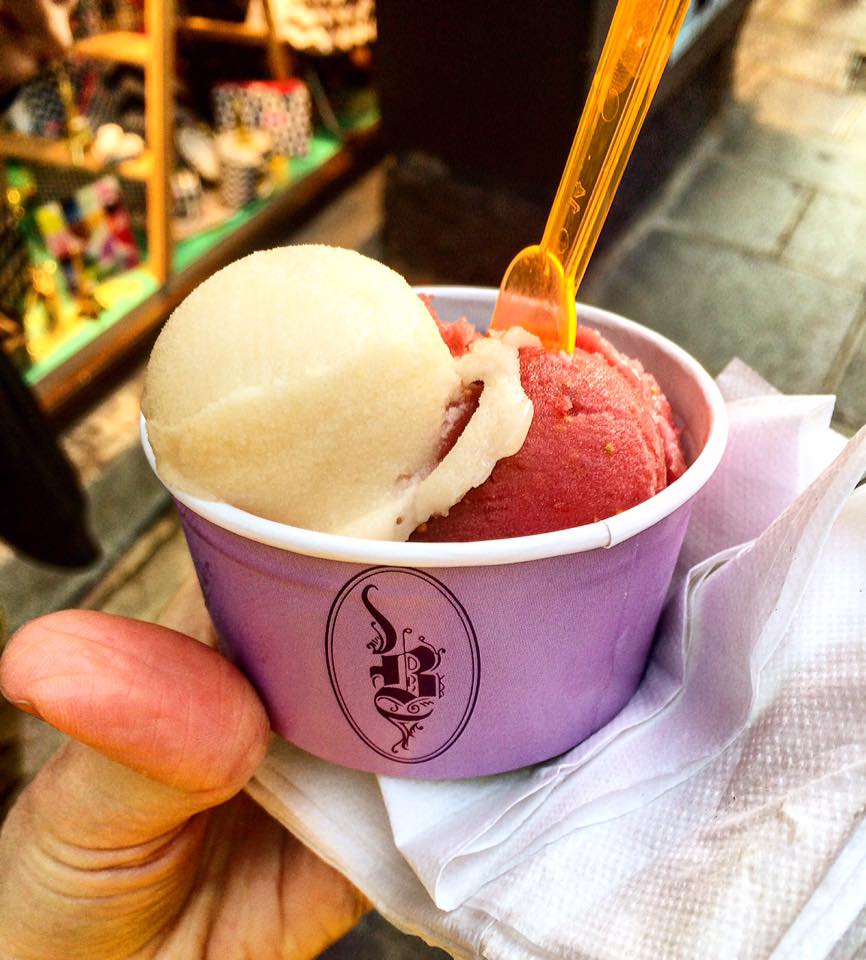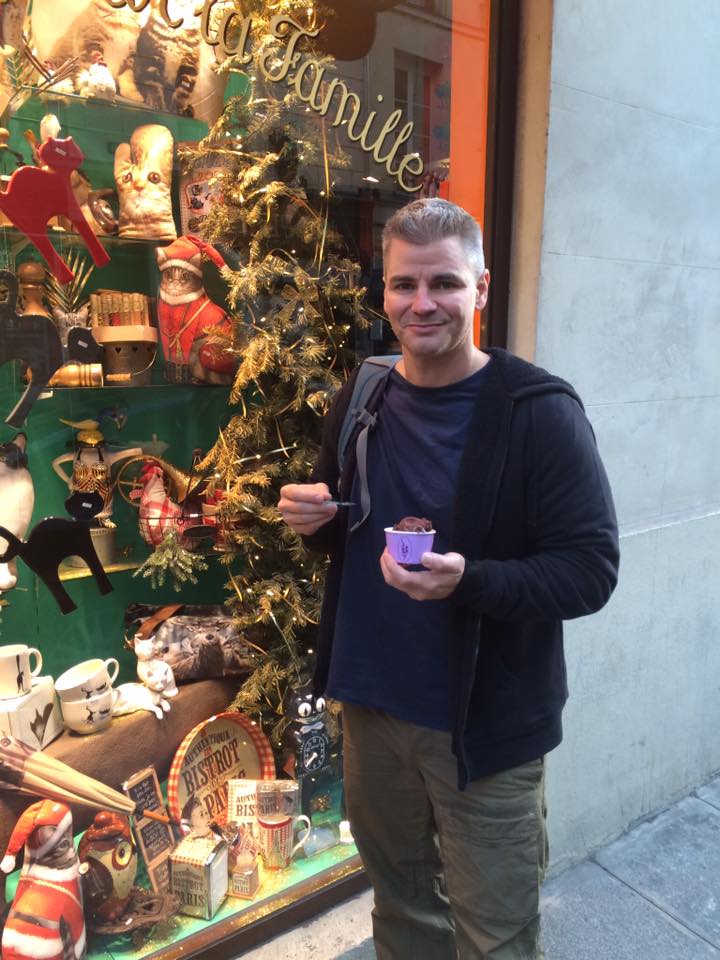 After all that eating, we needed in a nice, long stroll in one of Paris's famous public parks.  Now, they may not look like much in the winter, but in the spring, when the flowers are in bloom, they are magical! Here we are in the Jardin du Luxembourg.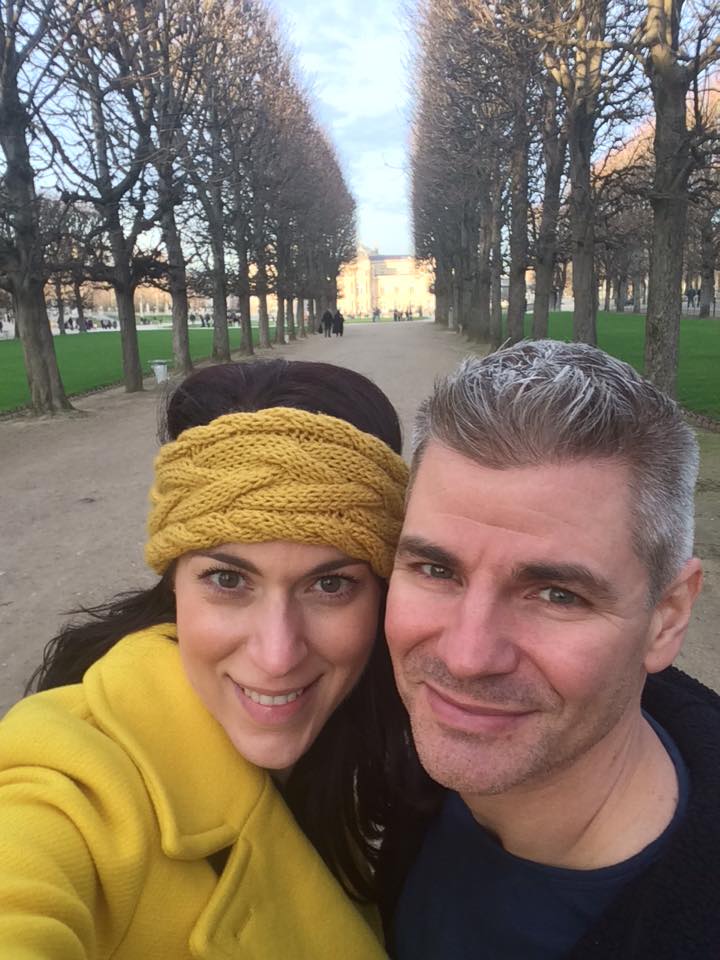 By the way, on this day, we stopped for lunch at L'Opera Restaurant, which is the restaurant located inside the Palais Garnier, which is also a must see as it is stunning inside.  I tried to get tickets to see a show, but none of the ballets running at this time were of interest.  In hindsight, I should've just gone anyway because it so grand and beautiful inside (photo creds to my mom's #travelsquad).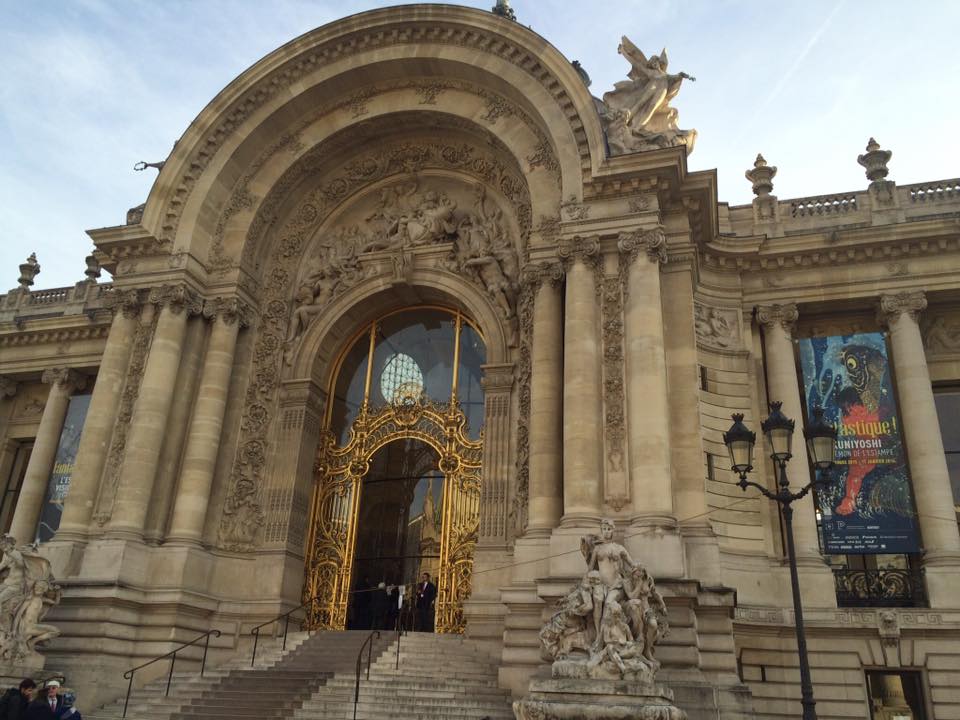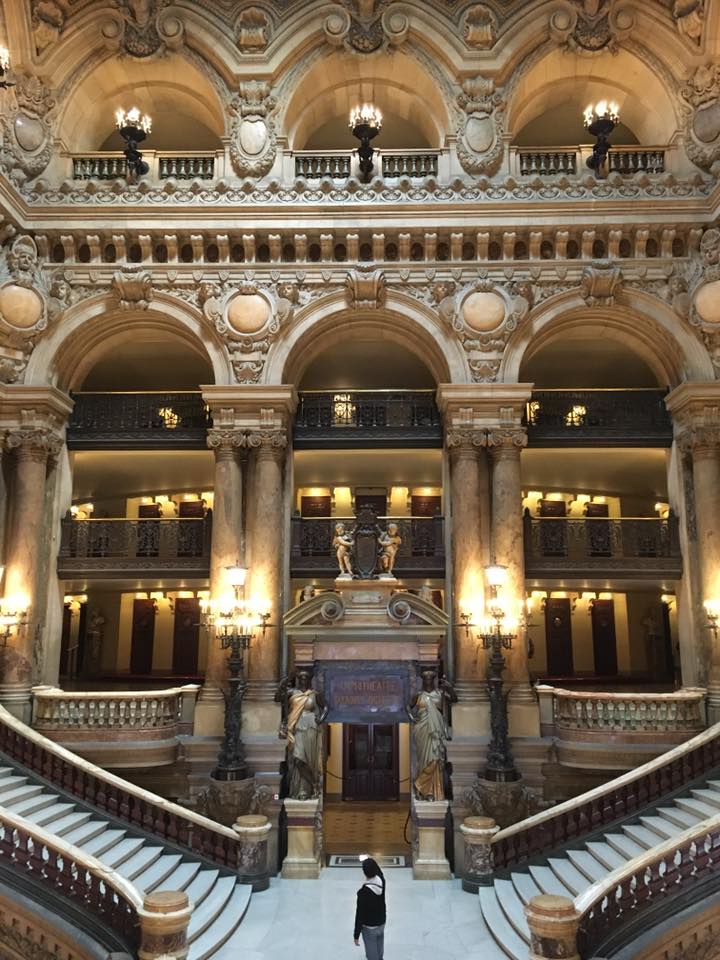 And, the restaurant…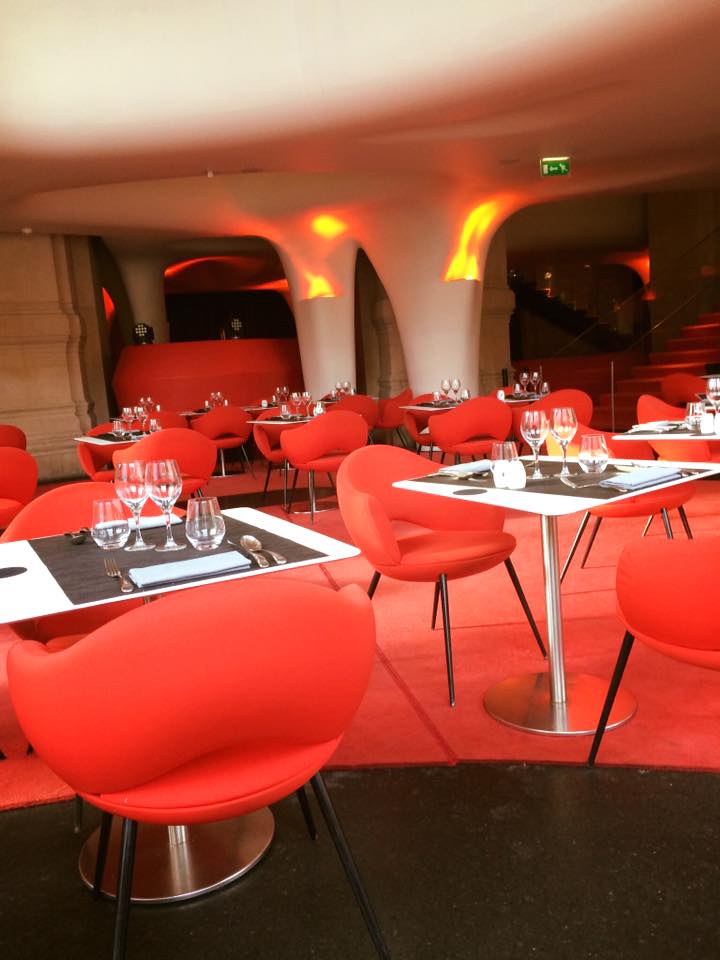 The restaurant served a pretty good three-course pre-fixe menu with wine which was reasonably priced by Paris standards. And, as if this day wasn't awesome enough, it ended with a couture bang!
You see, every time I go to Europe, I buy myself one (well, mostly just one) swoon worthy handbag (and sometimes some shoes), and for this trip, it was the Celine Belt Bag.  Why do I wait, you ask? Let me tell you why– especially when the dollar is strong against the Euro (like it has been lately and was when I went), buying European designer bags in Europe (or shoes or clothes or perfume or whatever) is cheaper than buying it in the States.  First, the actual ticket price is cheaper.  So, while the large Celine Belt Bag will set you back over $3,000 in the U.S., in Paris, the large is just over 2,000 EU or approximately $2,500 USD.  Second, in the U.S. you pay tax on the bag.  You do too in Europe (it is built into the sticker price), but since you don't live in the EU (I am, of course, assuming you do not live in the EU), you get your tax back through a glorious program called the V.A.T. (value added tax) global refund program. Consider it an additional percentage discount! The rate of return differs by country and there is a minimum that you must spend in each store to qualify (p.s., this only works on NEW goods, and not on the goods sold in the fab Parisian consignment shops) but in France, the VAT is about 20% and the minimum spend is 175 EU. Also, if you use a credit card on which you accumulate points, you are winning all around.  I like to use one that does not charge foreign transactions fees and, unlike American Express, is universally accepted.  My favorite is the Capital One Venture Card. TIP: Make sure you call your credit card companies before you travel to let them know exactly when and exactly where (as in each city and the date you will be in each) you will be traveling so that 1) they don't stop your card and 2) they monitor for fraud after you have left.
There are some other important rules. First, you must ask for the paperwork at the time of purchase.  For the retailer to complete the paperwork they will need your passport or a photo of it (bring the photo!). They should give you a form with your receipt and you will need both at the airport.  Rarely, you will find a store that processes VAT in the store.  I have yet to come across such an establishment.  Second, retailers choose whether to participate in the VAT-refund program, so look for the sign or ask!  Third, the official rule is that you must present the new, unworn item with the documents at the VAT office at the last point of exit from the EU, regardless of where you made your purchases, so if you are traveling around Europe, make sure you know which countries are and are not in the EU (for example, Switzerland, Norway, and Turkey are not in the EU).  This part becomes tricky.  In Paris, it is a breeze. The VAT office is located near the Air France counters as soon as you walk into the airport, so BEFORE you check your luggage and pass through security.  Make sure to leave PLENTY of time to get through as there are LONG lines of mostly Asian women who bought up all the couture in Europe.  When it is your turn, present your passport and the item with the document, get your stamp, fill out the document, seal it, and drop it in the box.  Now you can check your bags and go home. Your refund should post to your card within two billing cycles, unless the retailer works with a refund service, like Global Blue.  In that case, you can visit their offices inside the airport, and they'll give you your refund in cash on the spot, for a small percentage fee.
If the VAT office is located in the secure area (i.e., after you check your bags and go through security), you must carry the item on with you.  For me this is never a problem as I always carry on new, expensive purchases. Also, most of the European airports have fantastic duty free shopping inside the international terminals which avoids this entire mess!  The only problem is that the stores are smaller (I have yet to see a Celine, but all other major houses are represented- Chanel, Prada, Gucci, Hermes, etc.) and selections within them are limited. Anyway, happy shopping, and check out my new bag!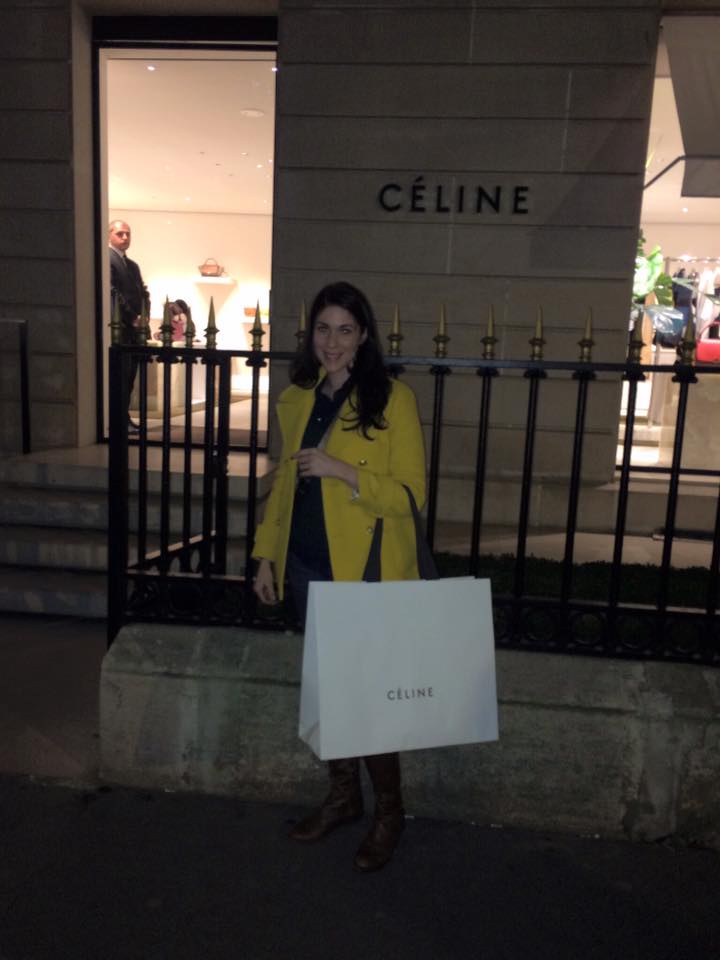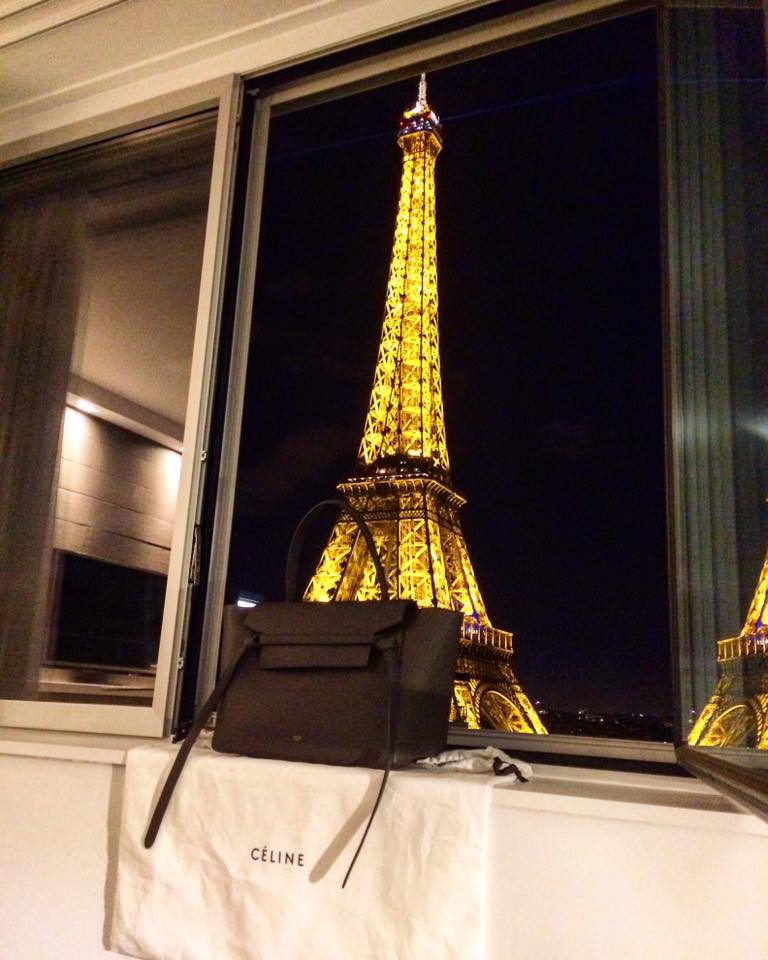 Day 3:
It's NYE day, and we set this day aside to explore the Louvre (with our pre-bought, skip the line tickets as per above).  Quick note here, check the holiday hours for the sites you are visiting if you go around Christmas, New Year's, or a national holiday of that country.  While the Louvre was open on NYE day, it was closed on actual New Year's day (but the Musee D'Orsay was not!).  Also, you should know, that even with the skip-the-line tickets, you will still stand in line. Likely a long line.  Not as long as the regular line, but still pretty long- at least 45 minutes (and that was in slow season). Even if you get there before they open. Because of this, and the sheer size of the museum, it is wise to take a guided tour.  Then, you really skip the line! We got lucky and found some friends we made the night before already in line and they were kind enough to let us in, and we took them up on it because when we got there way before 9:00 a.m., the line looked something like this photo borrowed from the internet: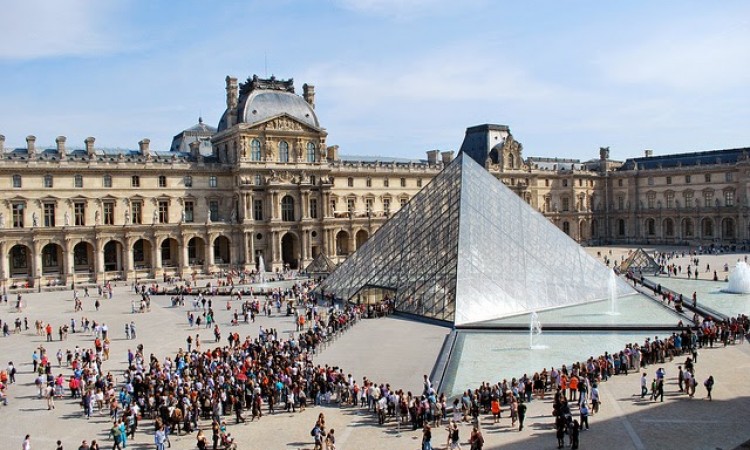 See that entrance right inside the pyramid.  That is where you skip the line.  Ridiculous.  But, no worries if you don't want a guide and can't find line friends.  I have some secret entrances for you.  Mind you, the one I tried to use was closed that day (of course!!), but maybe you will have better luck! I found this on the internet and inserted it into the itinerary I made for myself.  I am also including a list of the most important works to see in each wing:
ALTERNATIVE ENTRANCES:
For pre-purchased tickets, use Passage Richelieu, just off the Rue de Rivoli across from the Palais Royal-Musée du Louvre métro station.
Take the Métro to Palais Royal/Musée du Louvre. Enter the museum from underground—directly from the Métro station.
For shorter line, try the Carrousel du Louvre, which can be accessed off the Rue de Rivoli or by going down the external stairs to either side of the Arc de Triomphe du Carrousel.  This is not for pre-purchased tickets, but is an alternative to the top. Enter the shopping mall, go down the elevator and the Louvre entrance is to the left.
Porte des Lions entrance provides direct access to the Arts of Africa, Asia, Oceania, and the Americas, but it is only open sporadically, and not at all on Tuesdays, Wednesdays, and Friday. The Porte des Lions is in the SouthWestern wing of the Louvre just before the Jardin des Tuileries. If you're at the Louvre with your back to the Pyramid and facing the Arc de Triomphe du Carrousel (the little Arc de Triomphe) walk across the street, under the Arch and then turn to your left.  Go to the across the grass and follow the Louvre wall almost to the far end of the Louvre.  Look for the arched doorway with the lioness statues flanking it. (see map below)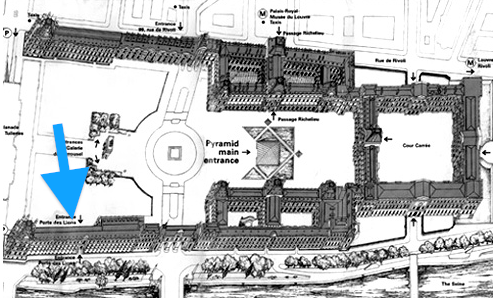 MAP OF ALL ENTRANCES: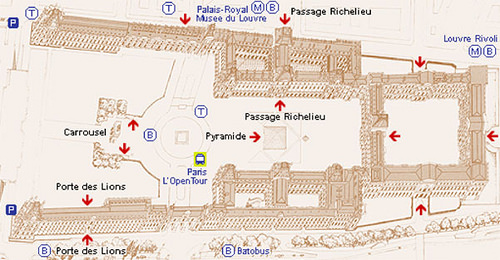 WORKS TO SEE WITH LOCATIONS:
DENNON WING

Da Vinci: Mona Lisa (First Floor) Where: Denon Wing, 1st floor, Hall 6; Virgin and Child with Saint Anne.

Veronese: Wedding Feast at Cana (in Mona Lisa Room). Where: Denon Wing, 1st floor, Hall 6

Consecration of Emperor Napoleon I (in Mona Lisa Room).

Daniele Da Volterra: The Battle of David and Goliath. Look in the center of the corridor. The surprising feature about this painting is that it can be looked at from the back, kind of like a sculpture! Where: Denon Wing, 1st Floor, Hall 8

Botticelli: Frescoes (Venus and the Three Graces Presenting Gifts to a Young Woman).

The Winged Victory of Samothrace (top of the staircase)

Michelangelo's The Dying Slave and Rebellious Slave are on the ground floor sculpture gallery.

Greek, Etruscan, & Roman Antiquities: Venus de Milo (at the intersection of the Denon Wing and the Sully Wing).

19th century French Paintings: Delacroix's Victory Leading the People. Where: Denon Wing, 1st Floor, Hall 77

SULLY WING
Greek, Etruscan, & Roman Antiquities: Venus de Milo (Ground Floor at the intersection of the Denon Wing and the Sully Wing).

Sphinx

Hermaphrodite; Where: Sully Wing, Ground Floor, Hall 17

The Statue of Aïn Ghazal- oldest work in the Louvre; Where: Sully Wing, Ground Floor, Hall D

A small gathering of beautiful impressionist paintings by masters such as Monet, Degas, Pissarro and Sisley! Where: Sully Wing, 2nd Floor, Hall C

RICHELIEU WING

 

No big name works, but has 2 sculpture gardens on the ground and lower floors (housing the Marly Horses) and Napoleon III's apartment on the first floor.

Second floor of the Richelieu wing has many works from master painters such as Rubens and Rembrandt. Some of the most notable works are the Lacemaker from Jan Vermeer and the Virgin of Chancellor Rolin, a 15th century work by the Flemish painter Jan van Eyck.

Lunch possibility: Café Marly  located in the Richelieu wing of the Louvre. Dine indoors or on the terrace.
Also, check the websites of each museum you plan to visit. Each museum is closed one day of the week and is open late on at least one night of the week.  The lines tend to be better with later entrance times, and the galleries start closing 30 minutes prior to the museum's closing time.  For example, the Louvre is closed on Tuesdays, but is open until 9:45 p.m. on Wednesdays and Fridays. Here are the highlights from our visit: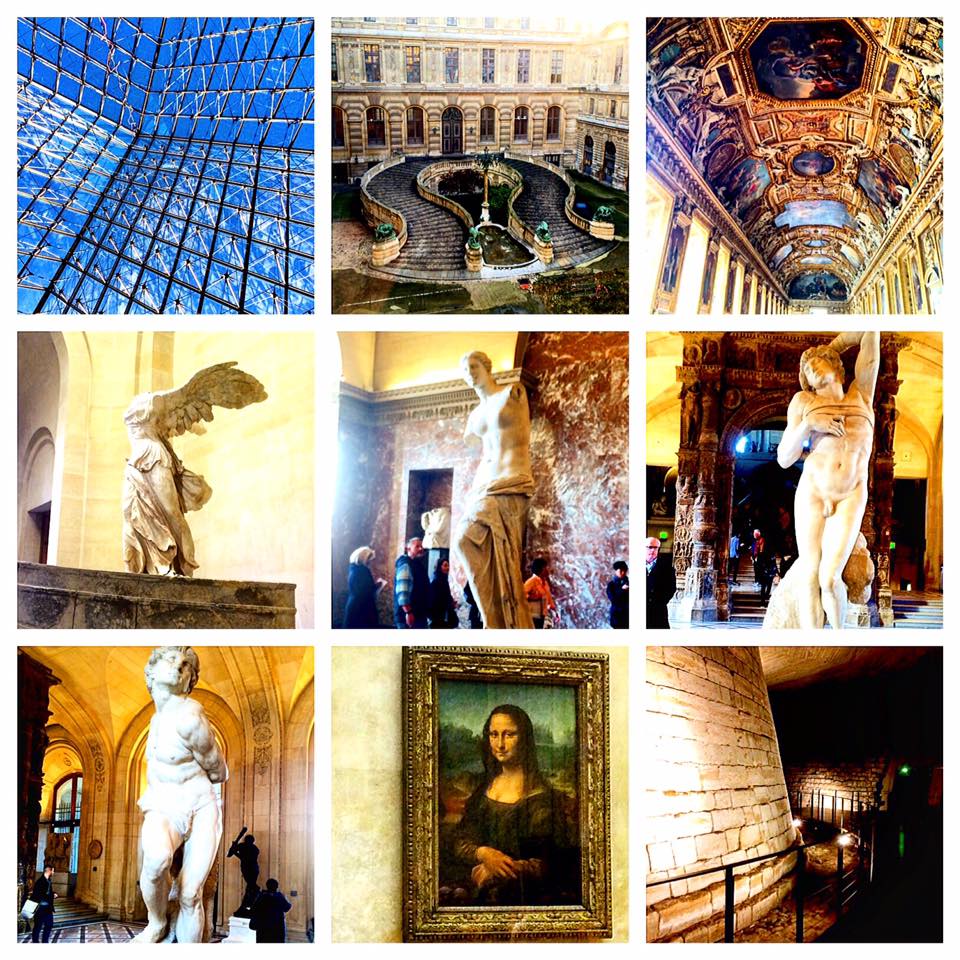 But the best part was lunch!  There is an Angelina's Cafe inside the Louvre Museum, located in the Richelieu wing just outside the Napoleon III apartments.  Angelina's is known for their pastries and their famous hot chocolate!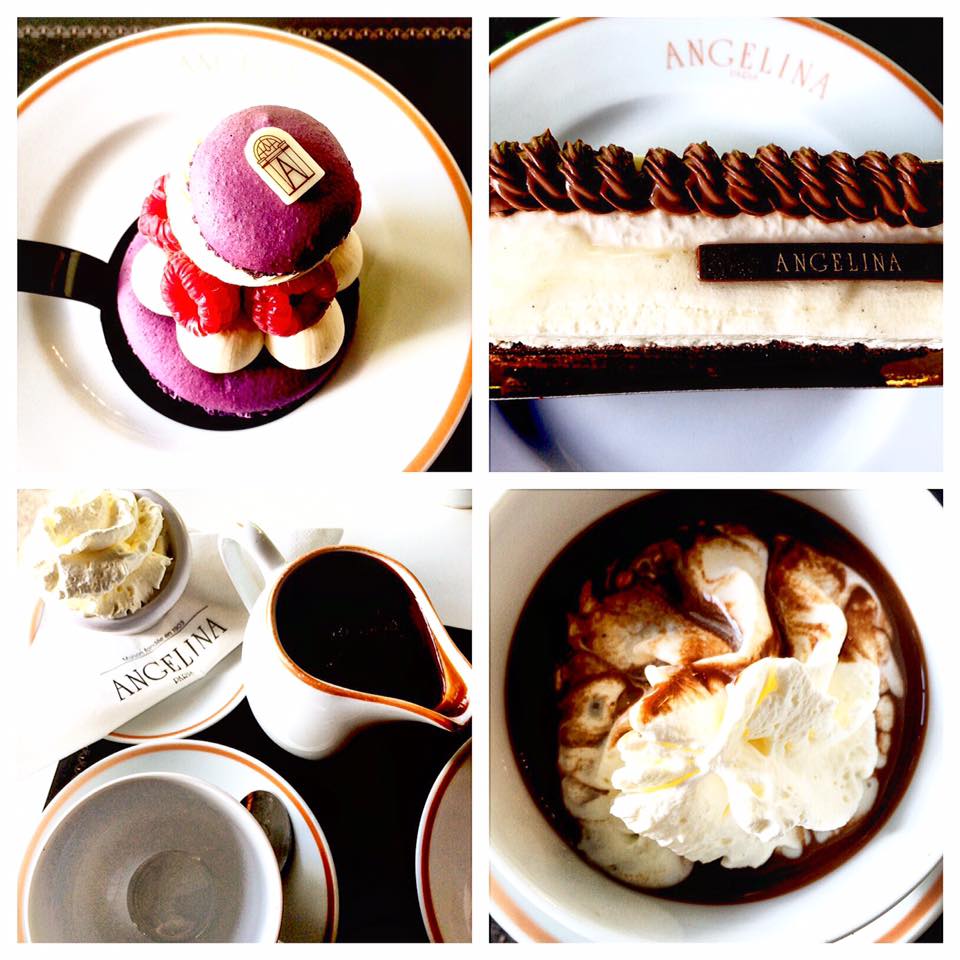 Did you know that if you spent one minute looking at each of the 35,000 works of art exhibited in the Louvre, it would take you 64 days? What's my point?  Have a plan!  You wont see it all, so prioritize what you want to see or take a guided tour of the highlights.  While the Louvre is certainly the most visited museum in the entire world, it is not my favorite in Paris (I am a fan of French Impressionism, think Van Gogh, Monet, Pissaro, Degas, Sisley, and Renoir).  The Louvre has more Renaissance era works, which Chad loves.
After your visit you have a few options (that is, if you still have stamina!).  You can access the Arc de Triomphe via the underground footpath, you can visit the mall and food court in the basement of the Louvre, or you can (and I suggest this option) exit the museum, walk through the Jardin des Tuileries, and find the Musee de L'Orangerie  on your left, which rarely has a line and which houses two rooms of panoramic walls covered with Monet's Water Lilies.  This often overlooked gem is a must see – Monet himself designed the exhibition halls in Musee de L'Orangerie for optimal presentation and viewing of these specific works – and you can get through the entire exhibit in under 30 minutes.  It is fantastic, and these pictures don't come close to doing them any justice!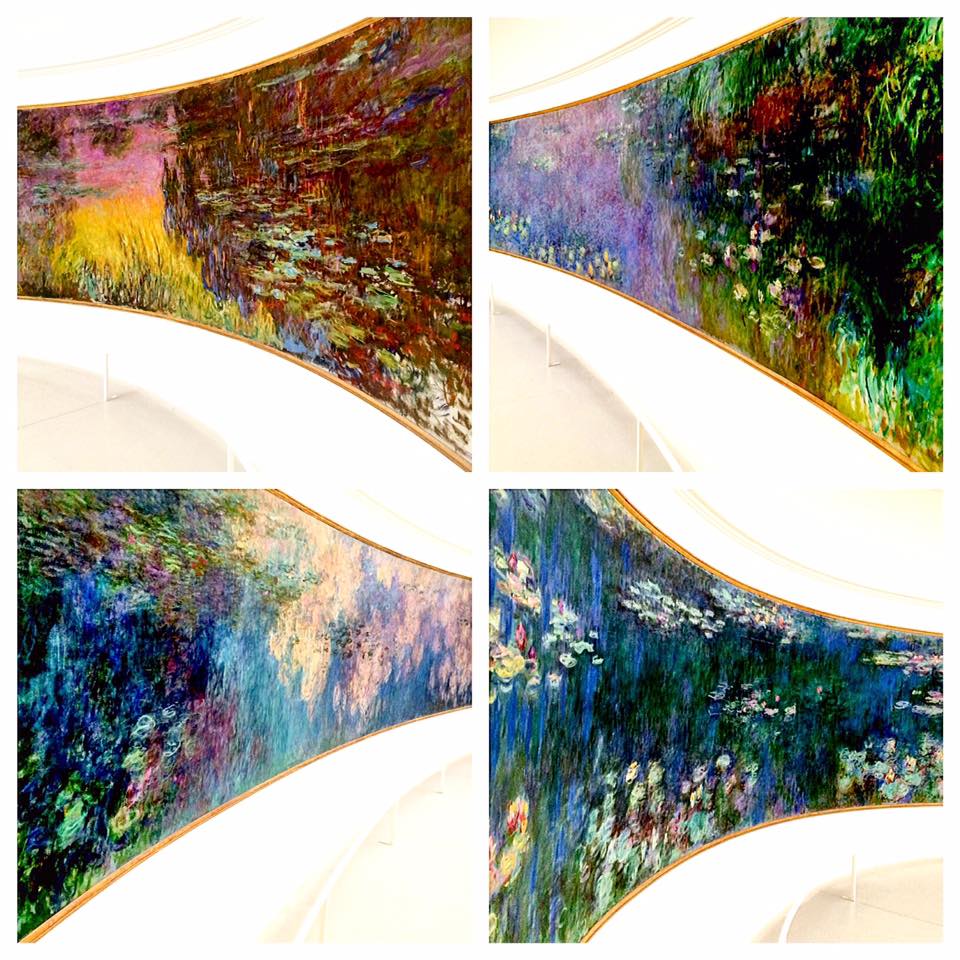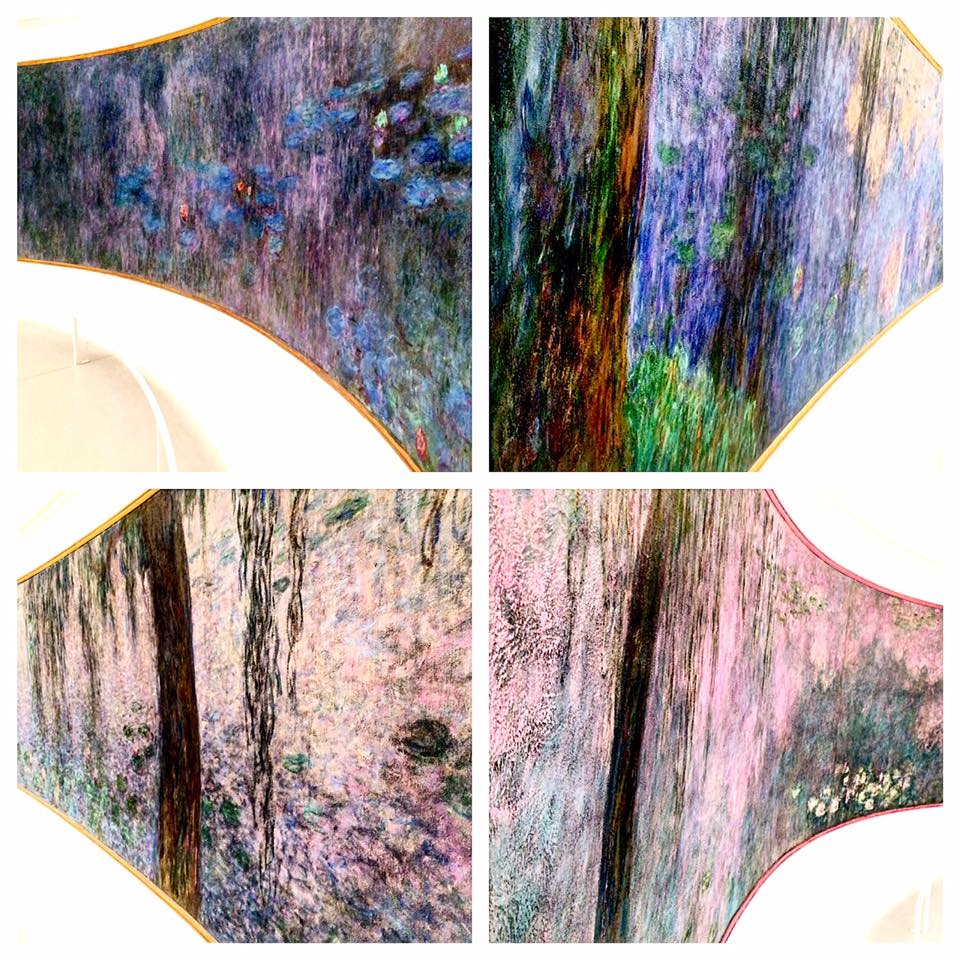 After concluding our visit, Google maps told me we were mere steps (this turned out to be a little bit of a lie; I think Mr. Google meant blocks!) from a Christian Louboutin (my favorite shoes!), so we popped in for a visit to the store on Rue du Faubourg, and found a ferris wheel of shoes! By the way, don't be surprised if you have to wait in line to get in.  Indeed, you should be surprised if you DON'T wait in line, especially for the original store.  They only let a few people at a time (about 5 to 6, depending on sales person availability) and you are assigned to a personal shopper while you are there.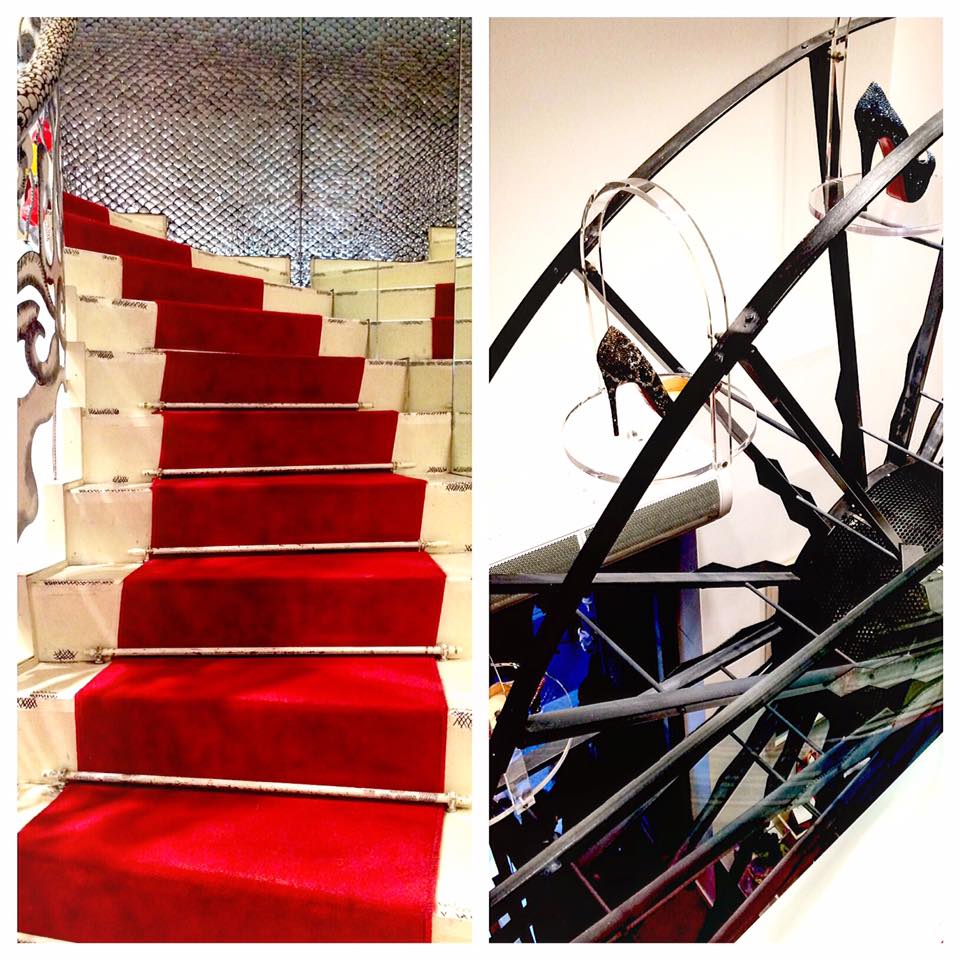 In case you were wondering what my sister and her fiance were up to on this day, let me show you: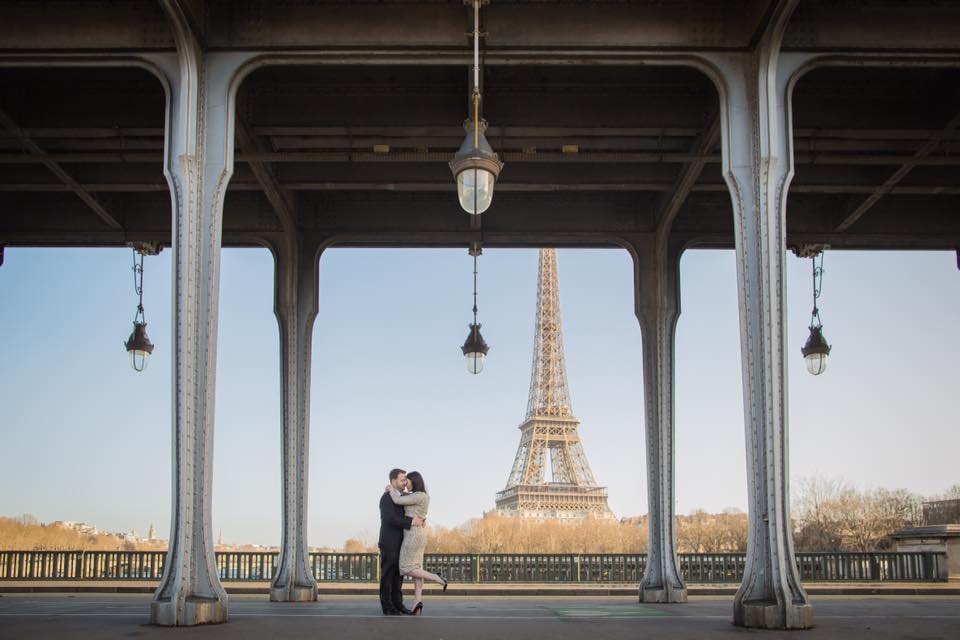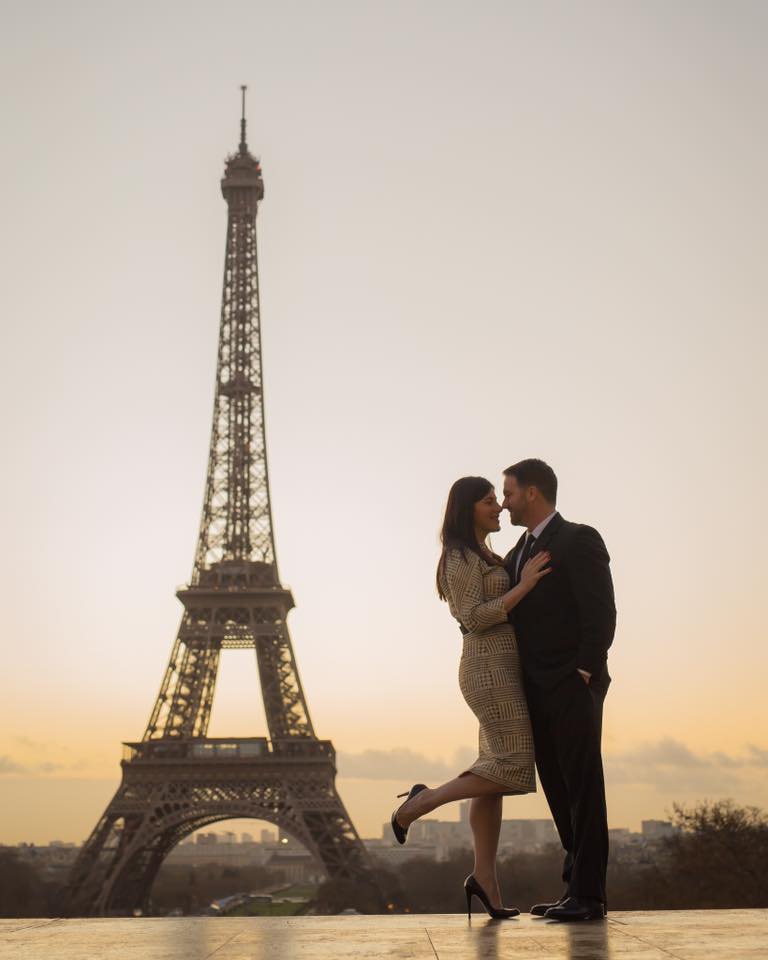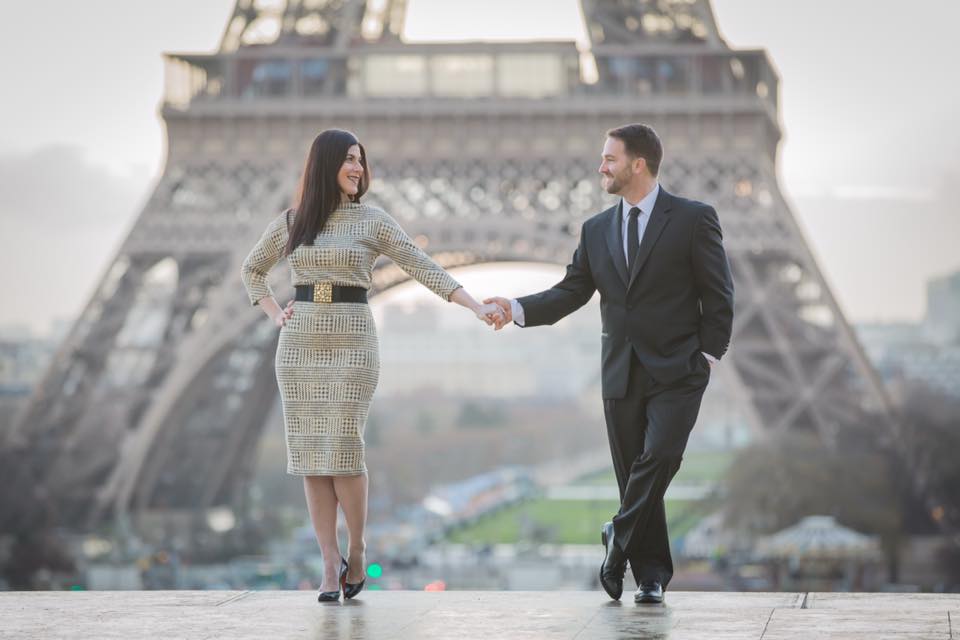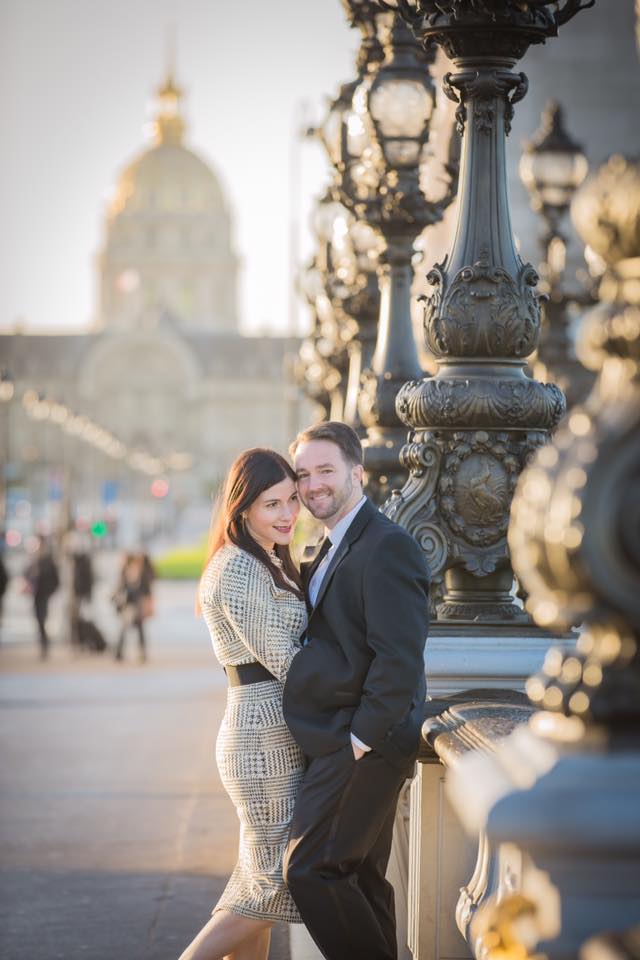 They were taking their engagement photos!  This was a great idea on my part, and I am taking full credit! There are many photographers that do this.  It costs about 300 EU for the photo session, and you pick three locations.  You also get all the rights to your photos on a CD and an online gallery.  Turn around time is two to three weeks.  If you want to hire day-of hair and make-up people to come to your hotel, that will run you (approximately) another 300 EU.
By now it was time to get back to get ready for our NYE dinner at the Michelin starred, Le Violon d'Ingres, which was one of the only decently priced pre-fixe menu splurge restaurants (relatively speaking for Paris) that I could find (at approximately 400 EU per couple), and trust me, I tried hard (one place wanted 1,200 EU PER PERSON WITHOUT ALCOHOL!).  The food was great, the ambiance was nice, and the service was attentive.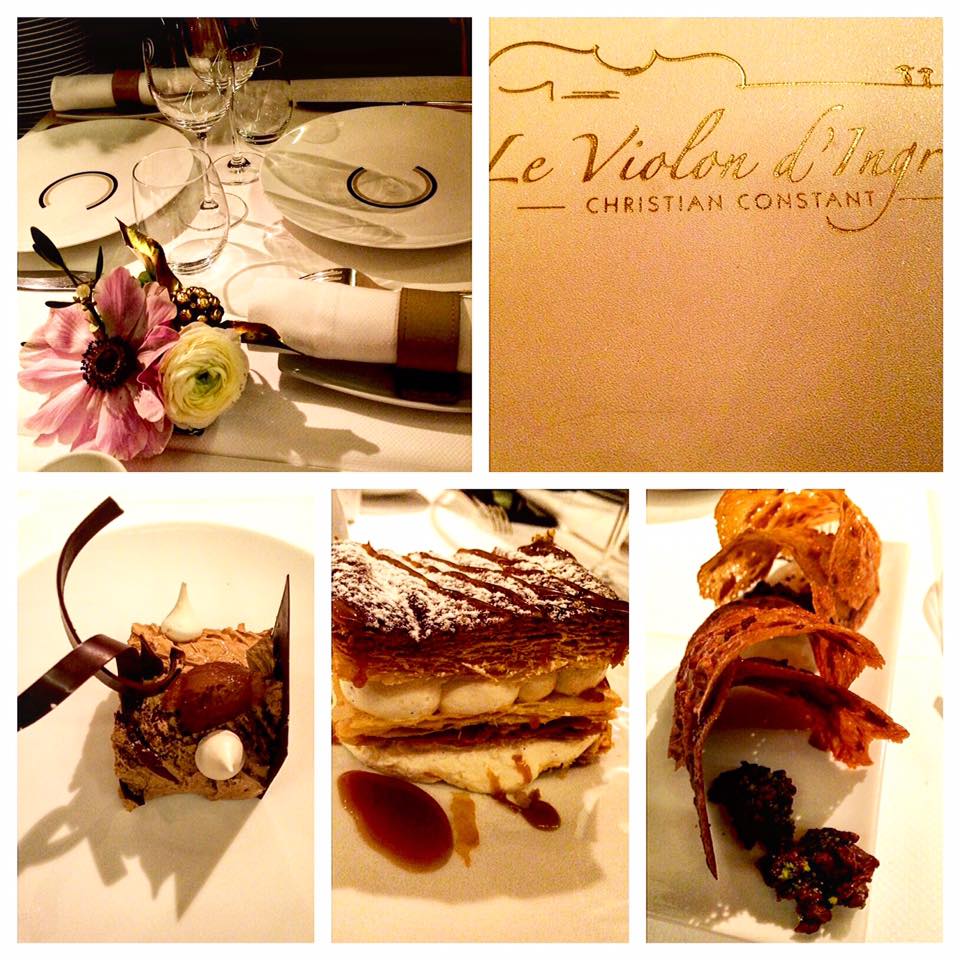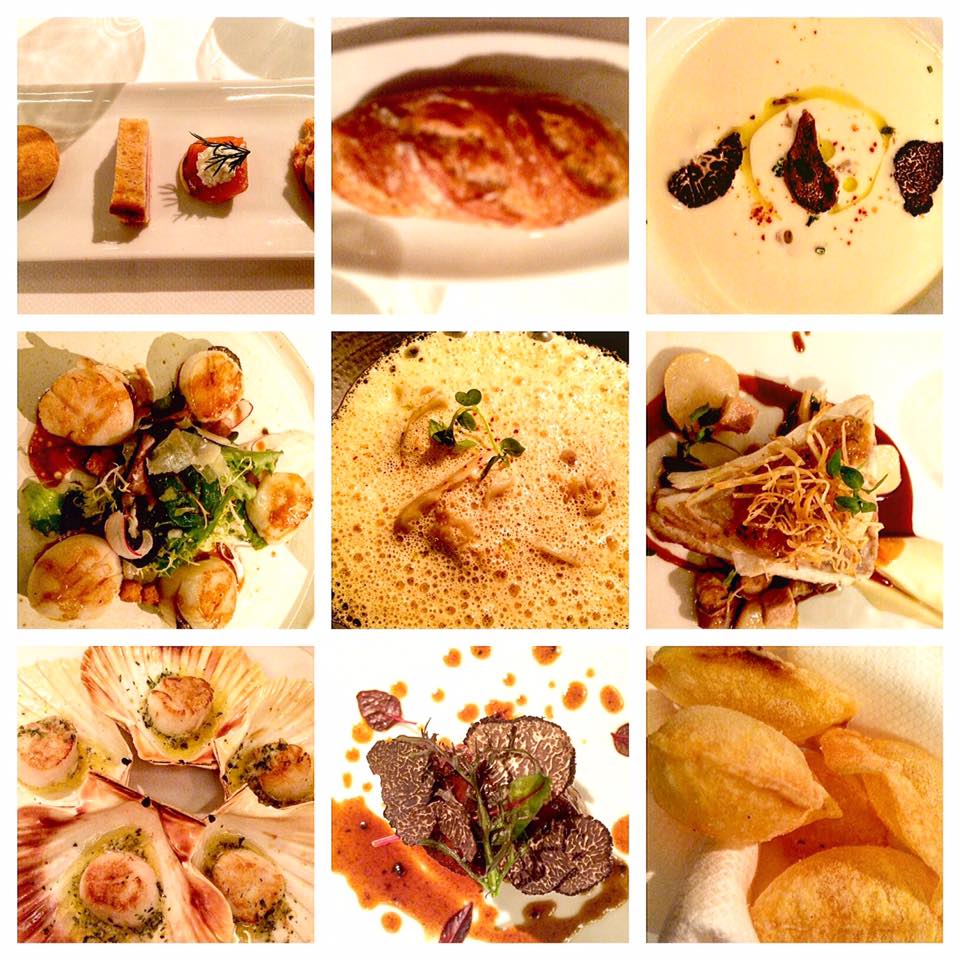 This was the 1200 EU option: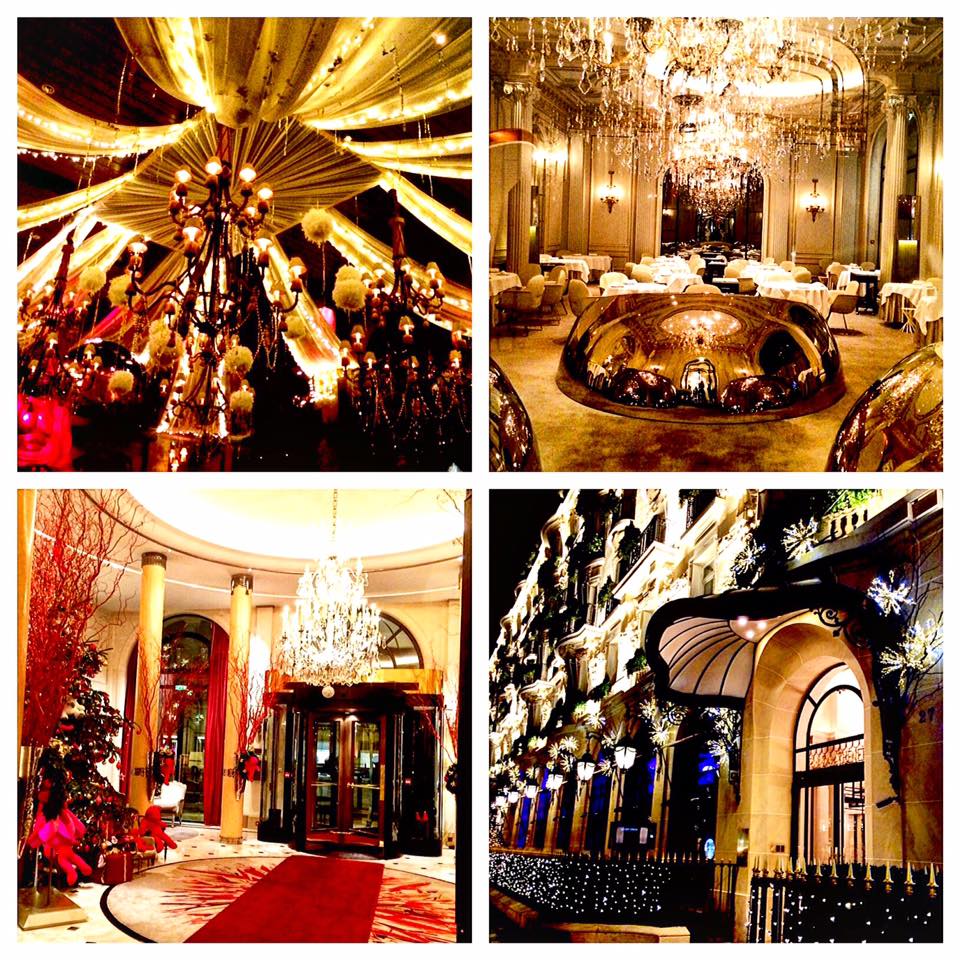 We rang in the New Year in what we were told was a fairly subdued celebration considering the tragedy that had recently occurred in this city.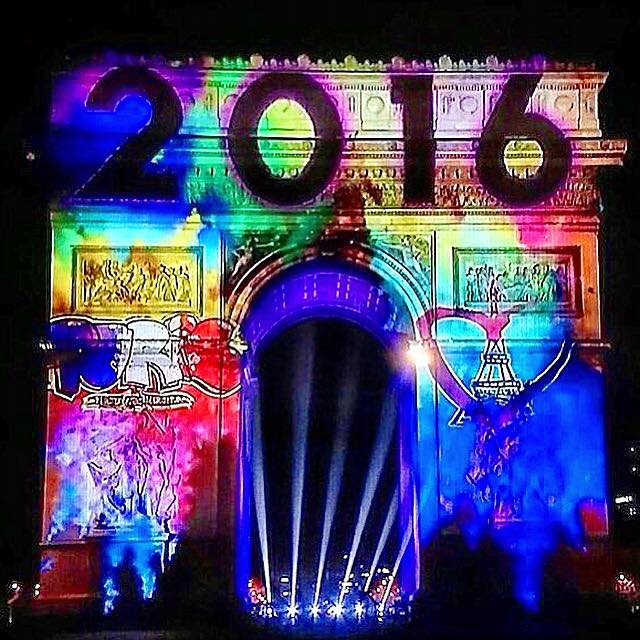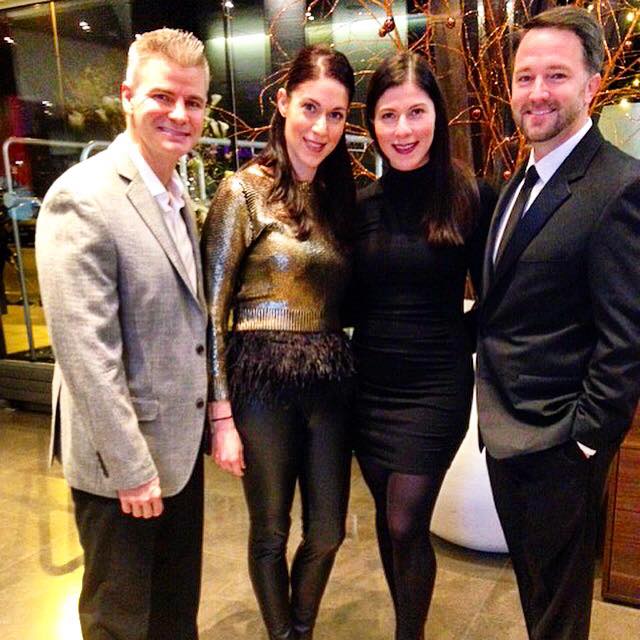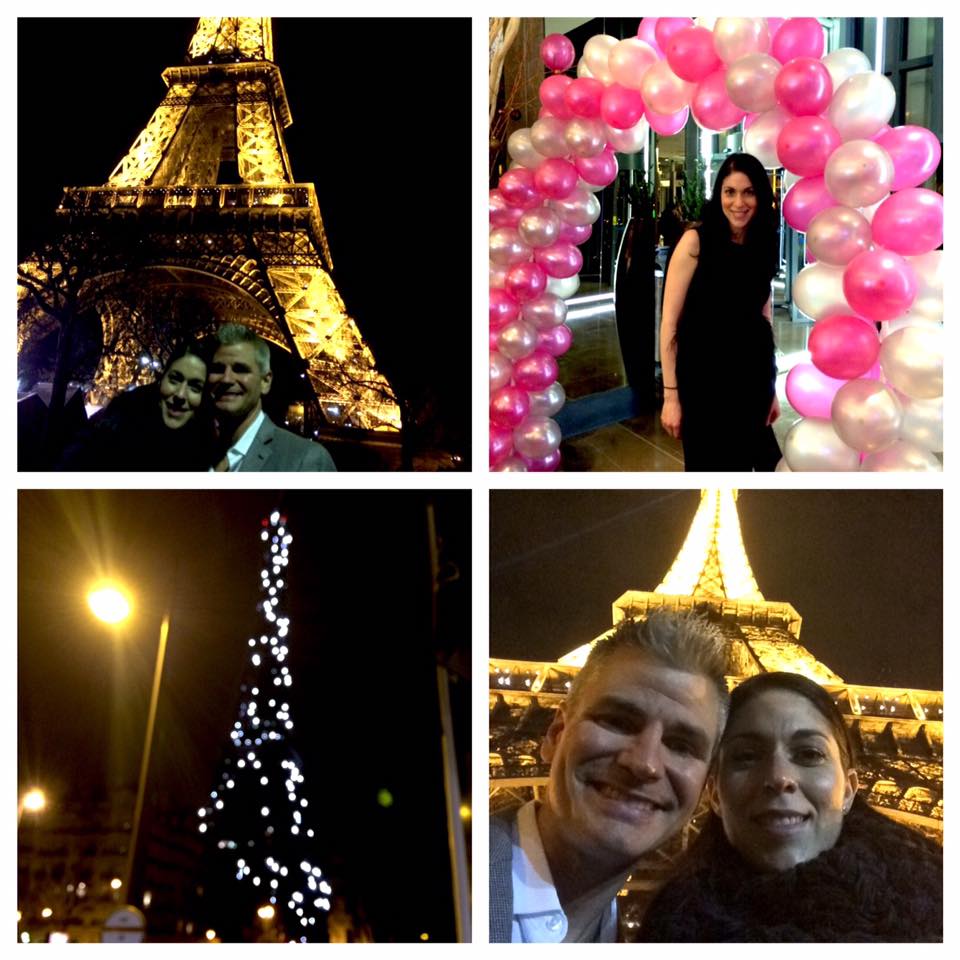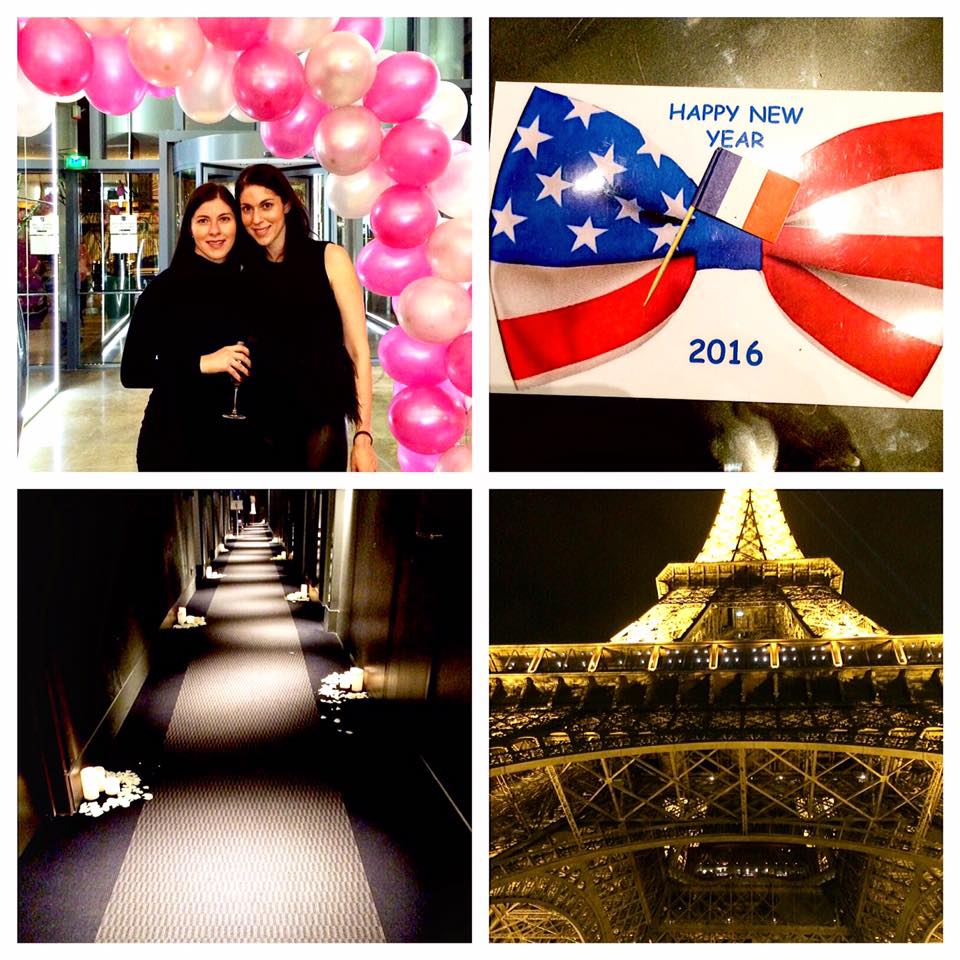 Day 4:
There is nothing like starting the New Year off with a little travel and a little culture, so that is what we set out to do today. While most sites and restaurants were closed today, the Musee D'Orsay was not.  So, with pre-purchased tickets in hand, we waltzed right through the doors as soon as they opened! You can get through this museum in about two to three hours, depending on how much time you spend in each gallery.
The famous clock is located on the third floor just outside of the main exhibition halls that have many works from Monet, Renoir, Degas, and Pissaro.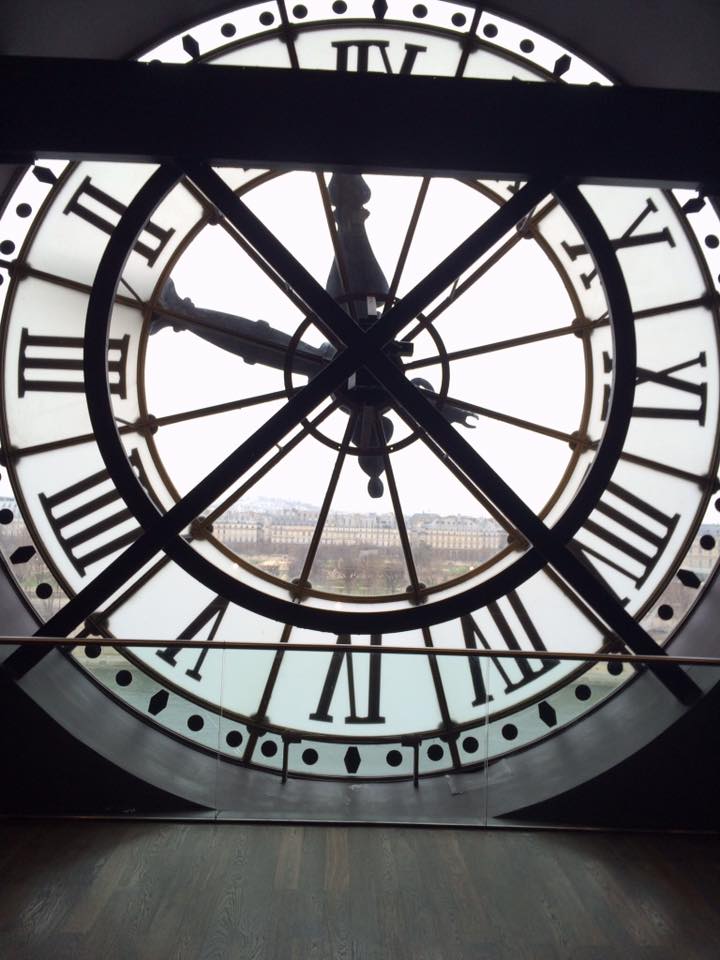 A former train station, this is the most architecturally beautiful museum in Paris, in my opinion.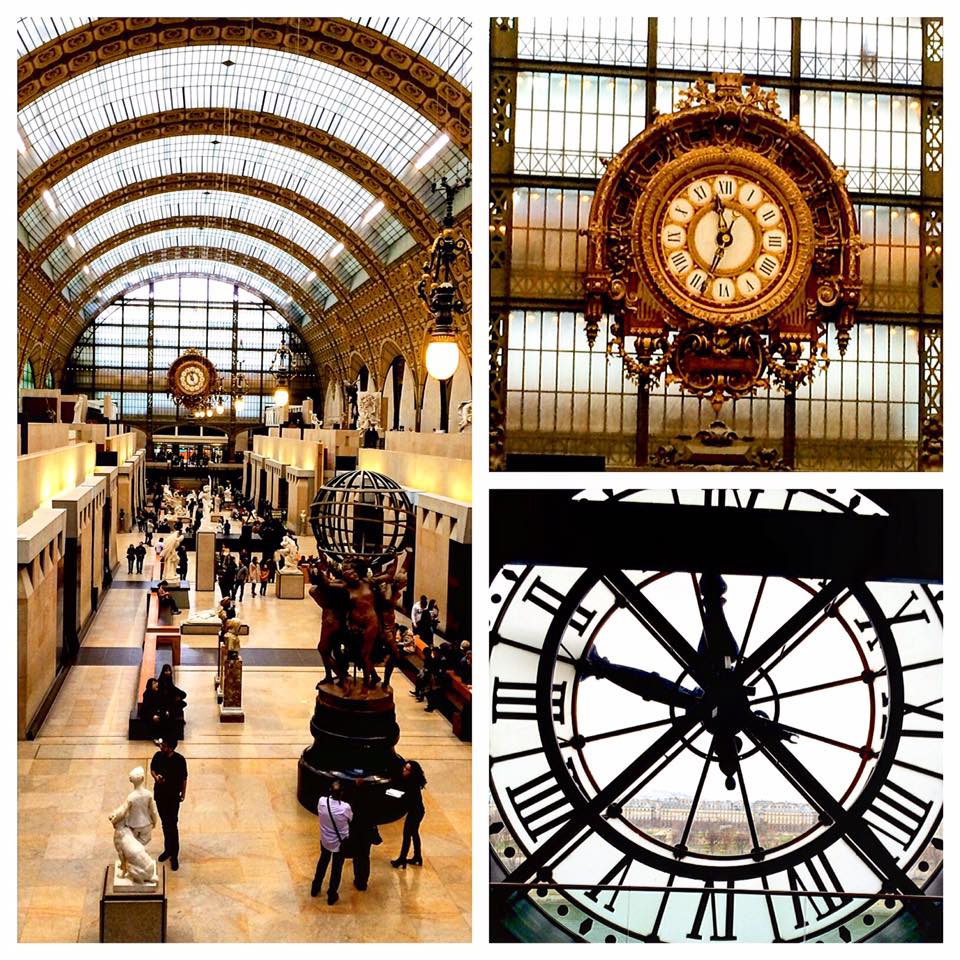 Highlights from the third floor collections include: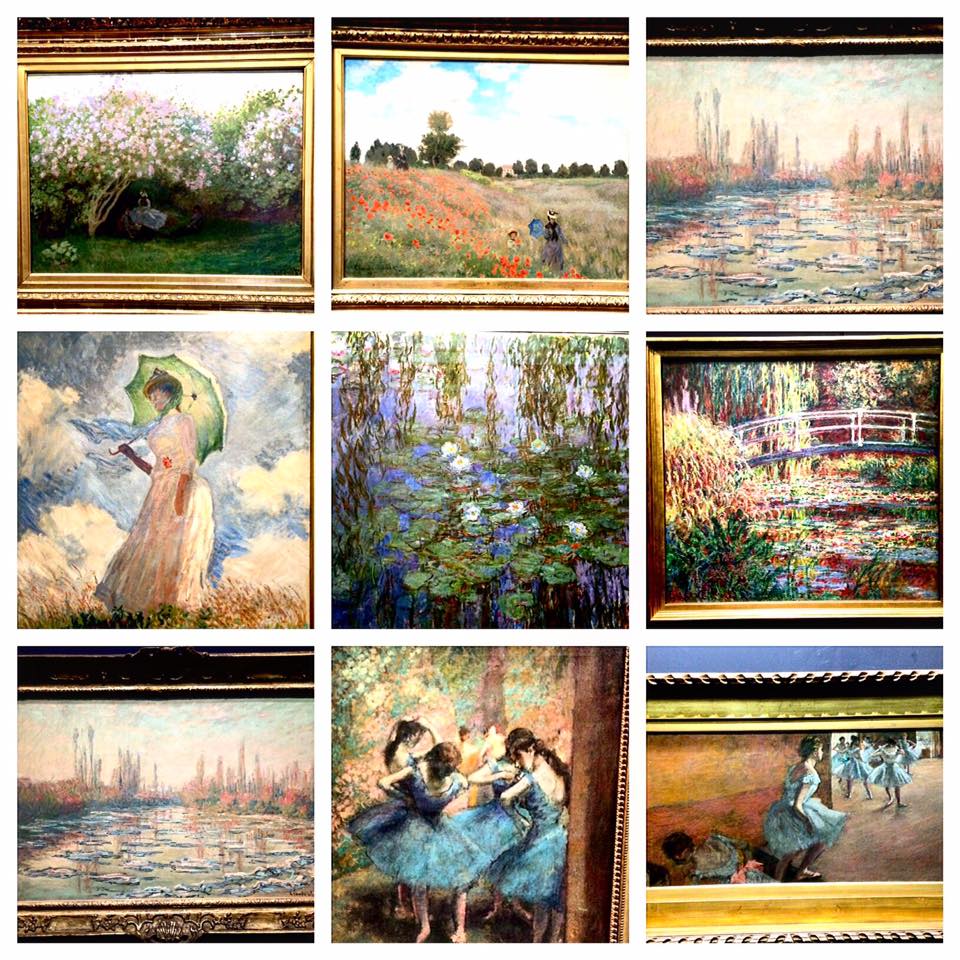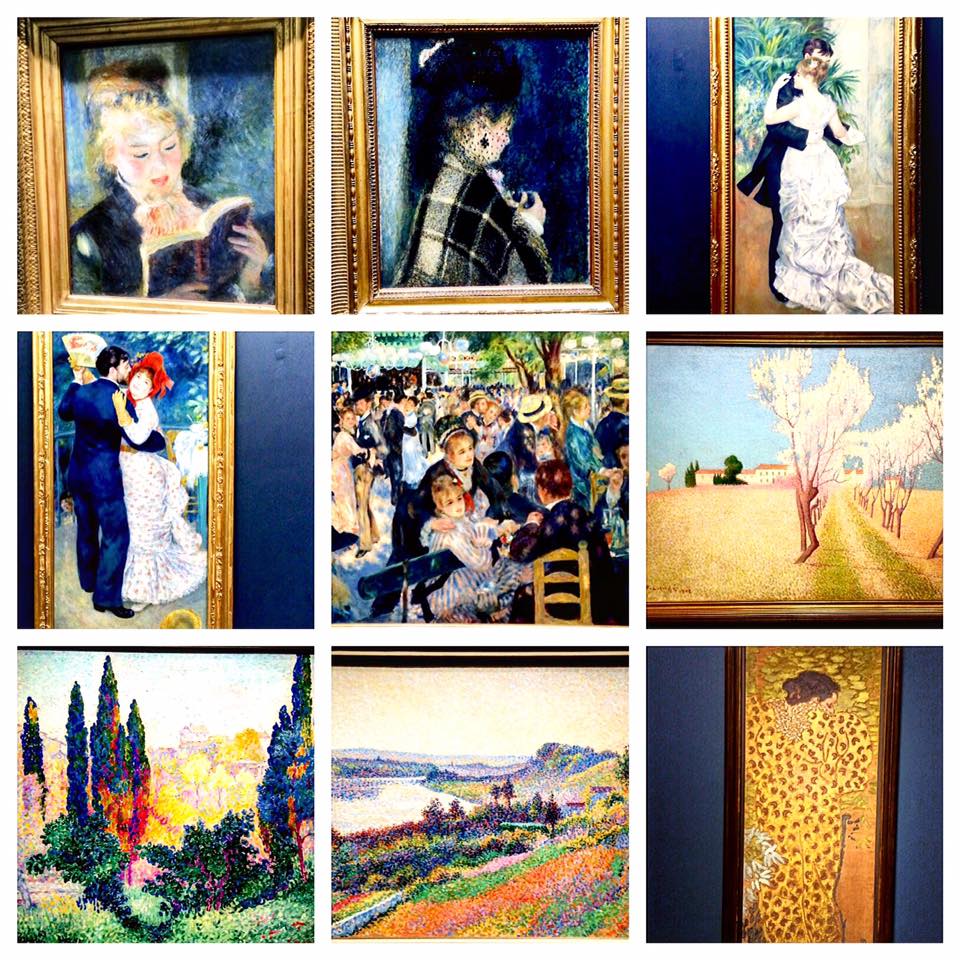 If you love Van Gogh, like I do, then don't miss this museum as the entire side of one of the wings on the second floor is pretty much dedicated to his work: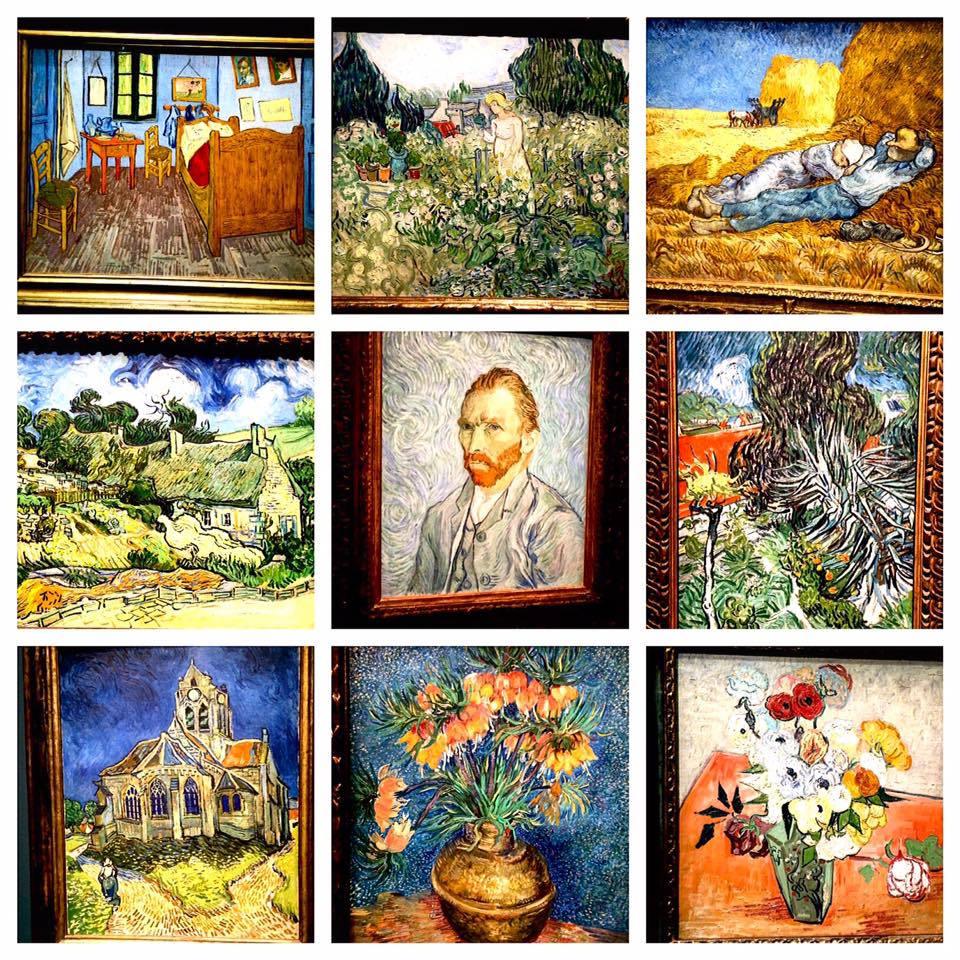 One of the only other things open and available to do on NYE day was a dinner cruise along the Seine River.  Yes, this is a little touristy, but it was a nice way to see the sites lit up at night and get a different perspective of the city.  Also, after much research, we determined that this company ran the best tour with the best food: La Calife.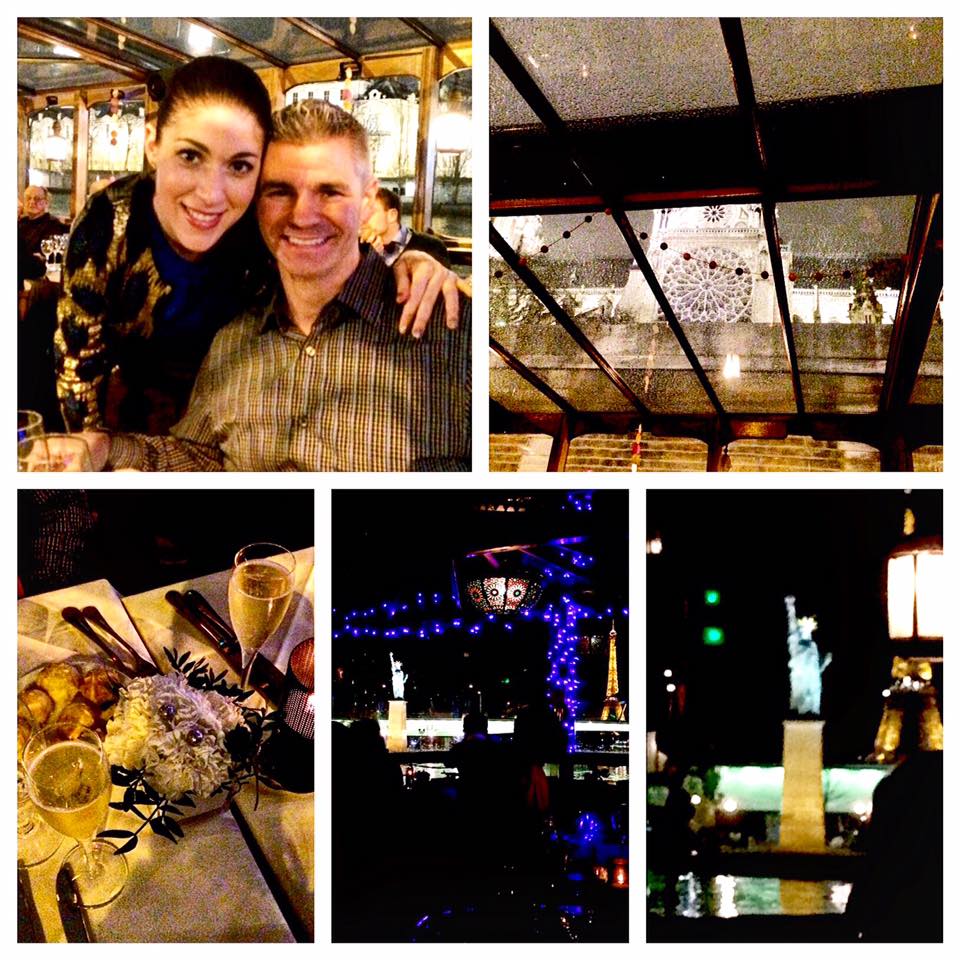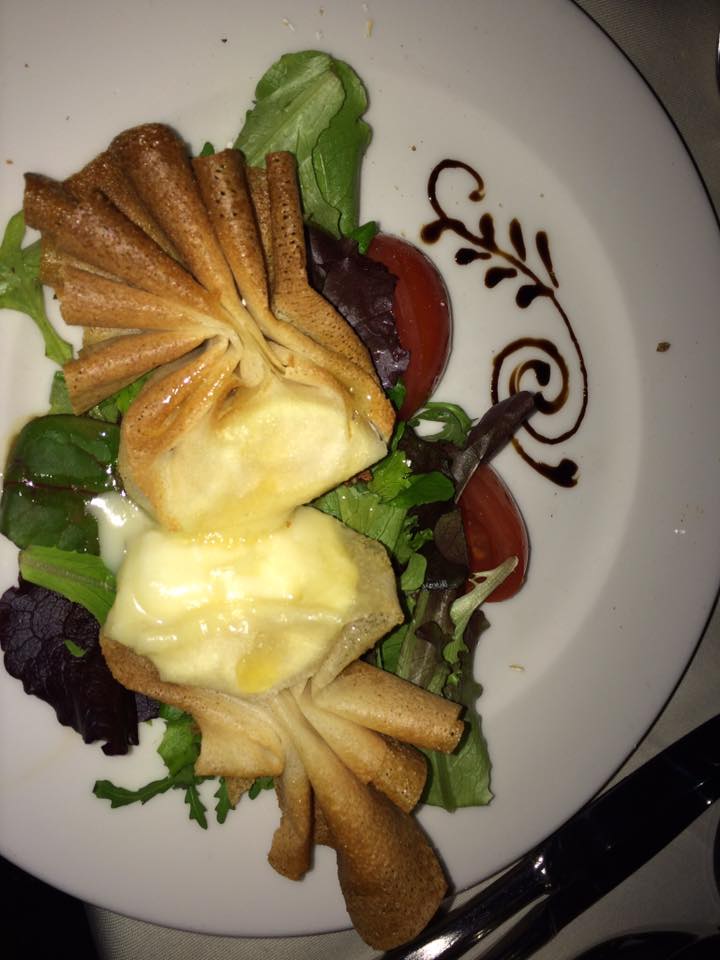 While we were there, we learned about another cool dining on the go experience called Bustronome.  Apparently, it is a high-end double decker bus with a panoramic glass roof.  They serve you a three-course lunch or dinner while driving you by the sites of Paris.  Some friends we met (you know, the ones that let us cut the line at the Louvre) told us about it.  They had done it, and said it was fantastic.  You must book in advance, though.  Lunch is about 65 EU and dinner is about 100 EU.
Day 5: 
It's our last day in Paris, and we wanted to make the most of it, so we started it off with a visit to the Picasso Museum with our pre-bought tickets. There was no line, and we got right in.  Here are some highlights: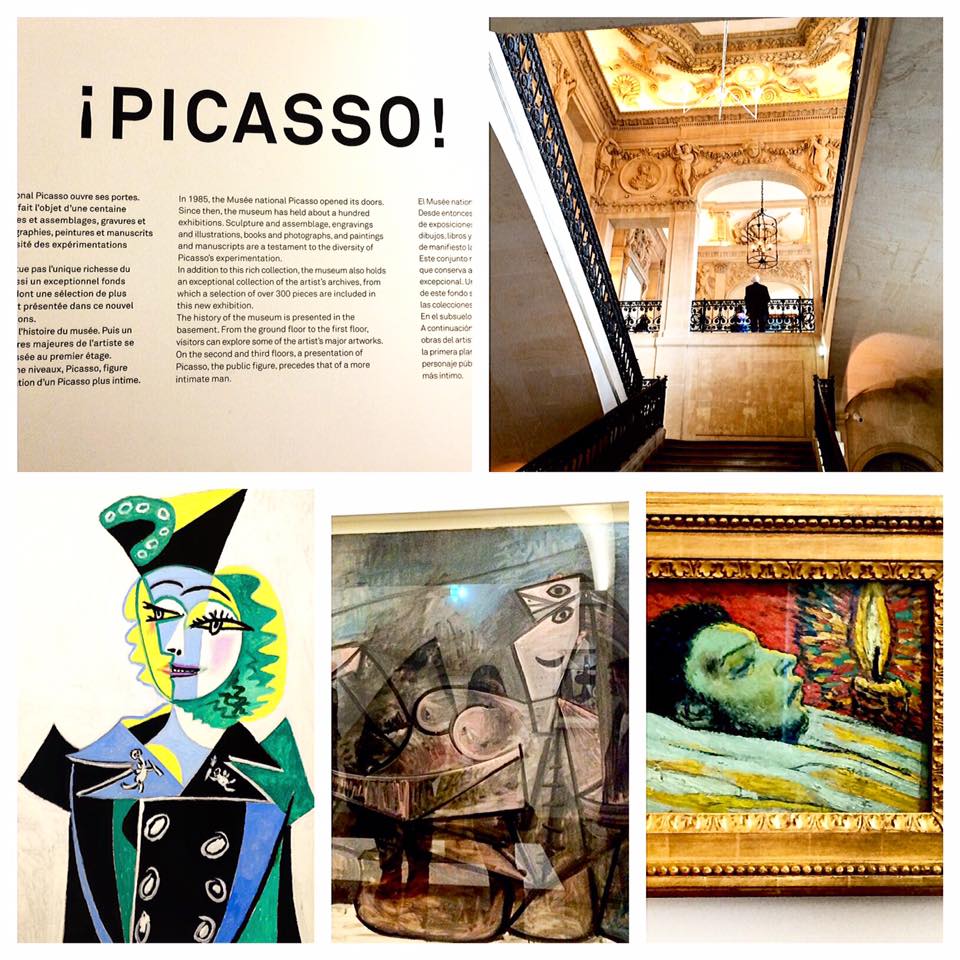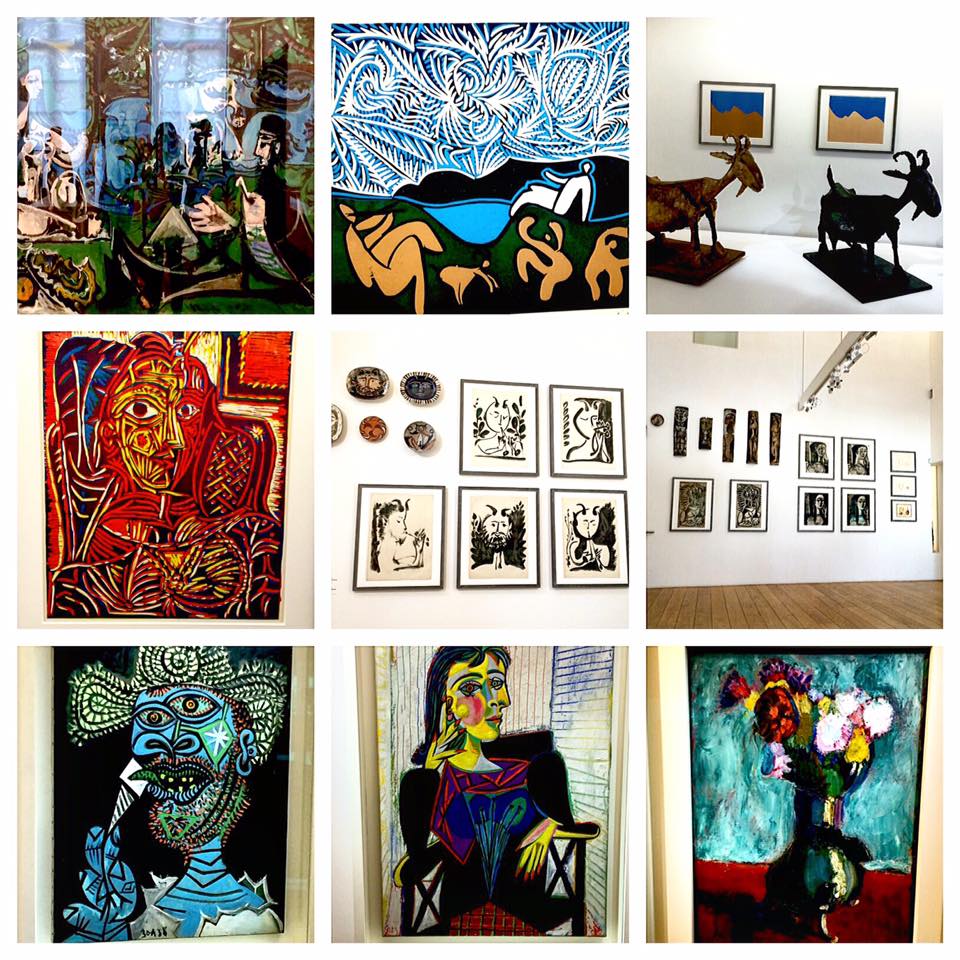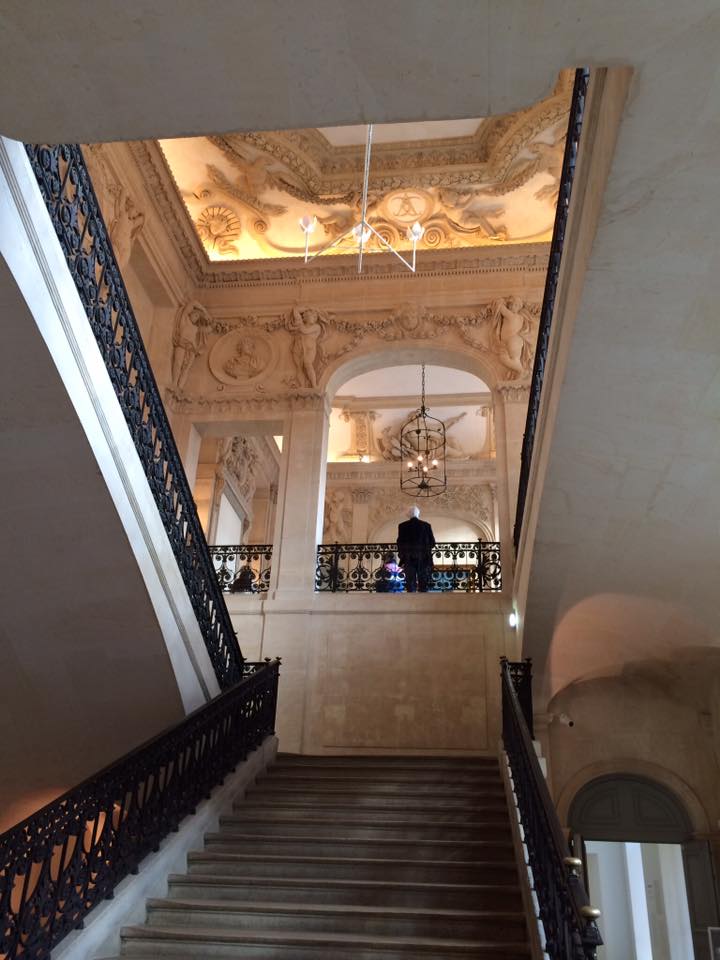 The best part about this museum (which you can get through in about two hours), is that it is located in/close to the Marais District, which is my personal favorite.  There are tons of beautiful local shops, cute little local restaurants, and this is Paris's perfume district. This district is also a short Uber ride (that's right, Uber, which is readily available in Paris and a great way to get around the City.  You just need wi-fi and your app.  If you are like me, you travel with your own wi-fi hot spot!) away from rue du Bac, which they should just rename to Sugar Heaven Avenue because we came upon a dessert mirage on this tiny street!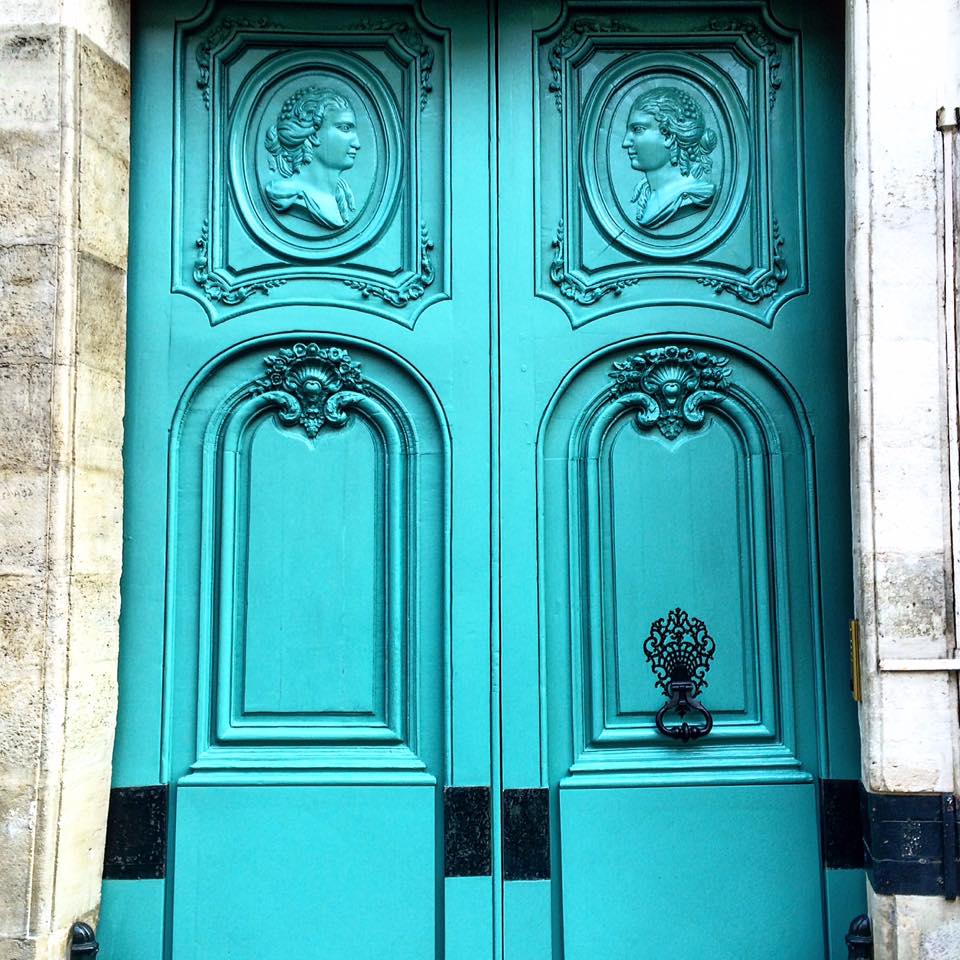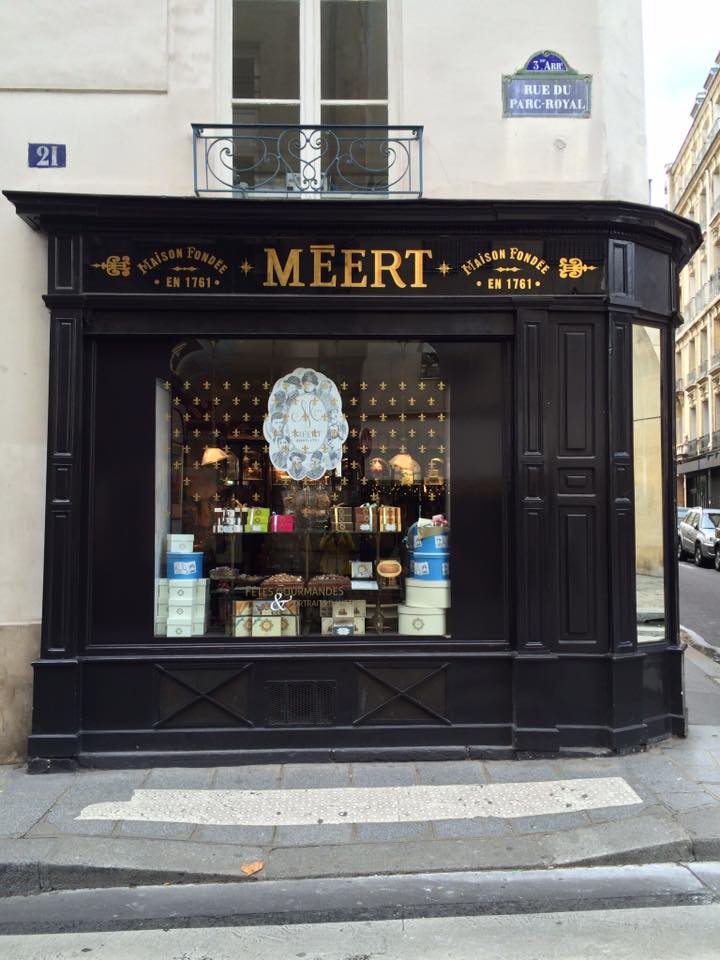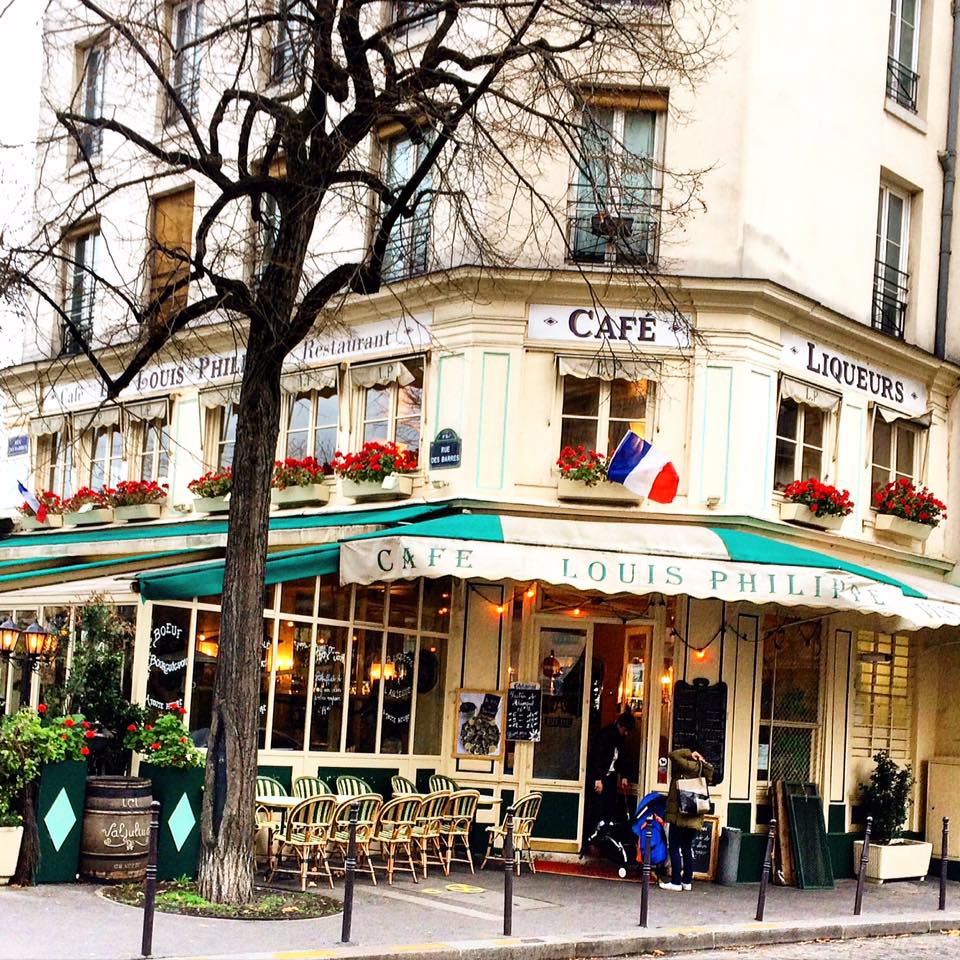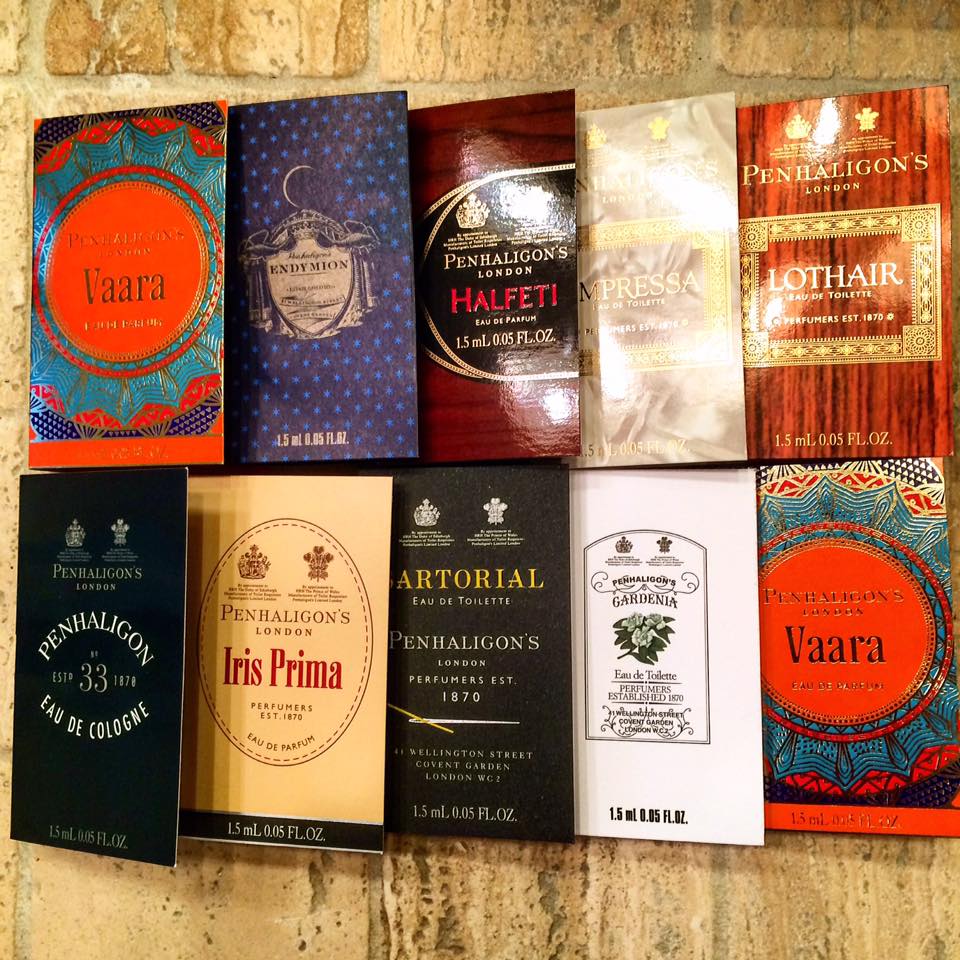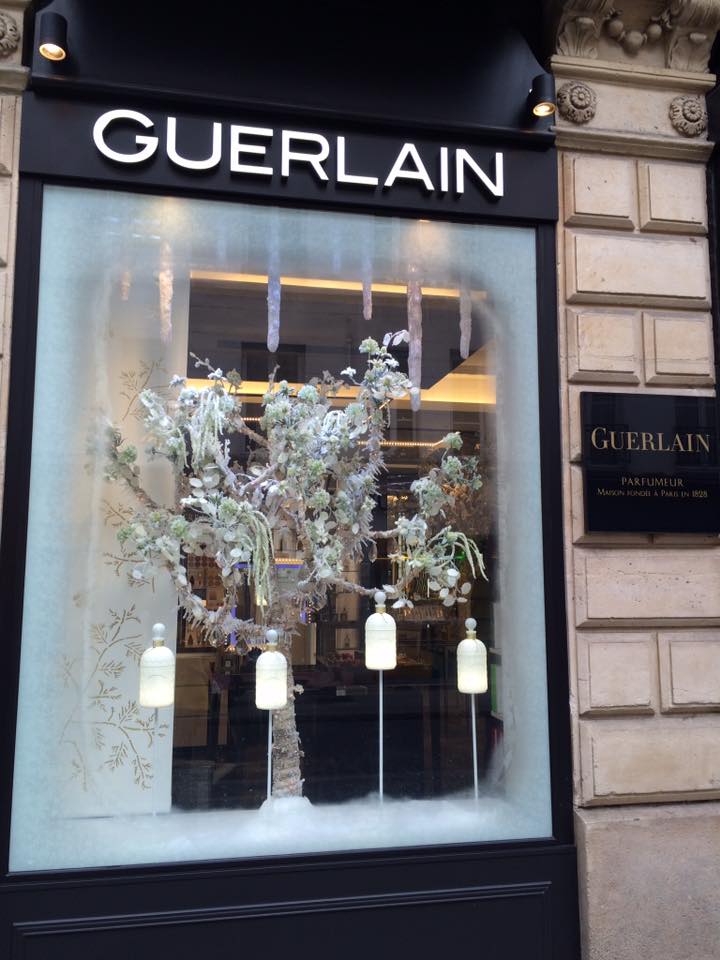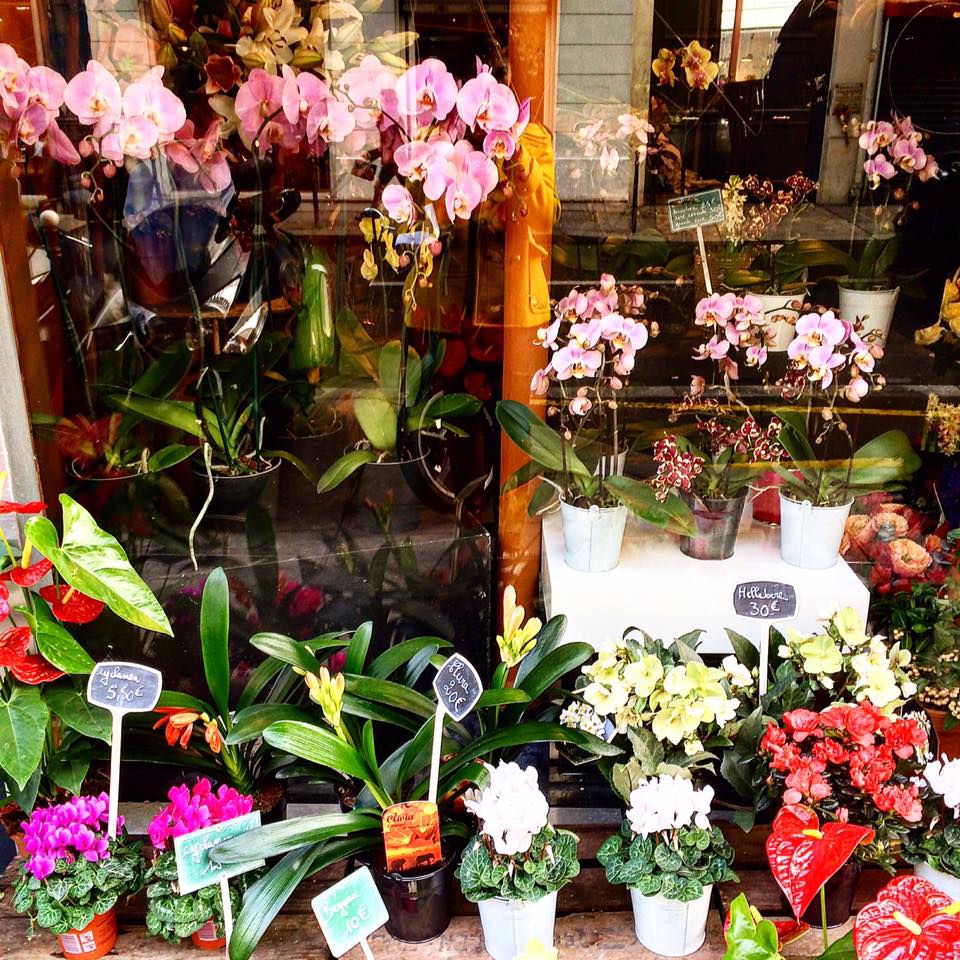 Now, if you have a sweet tooth, pay attention to this next part: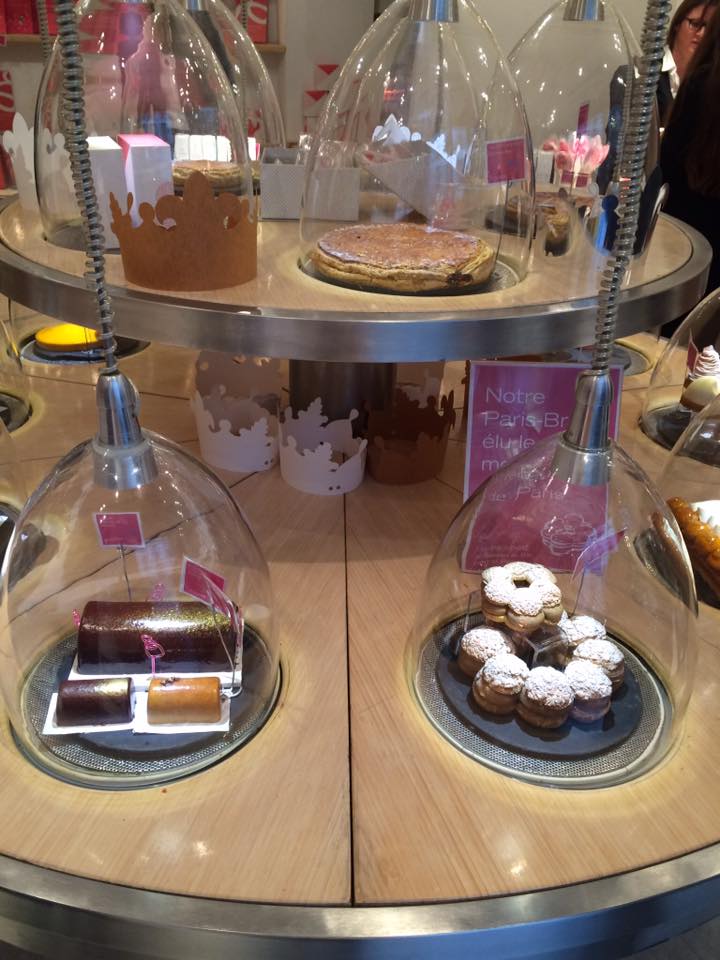 The absolute best macarons I have ever tasted, with the most interesting flavor combinations I have seen, come from here: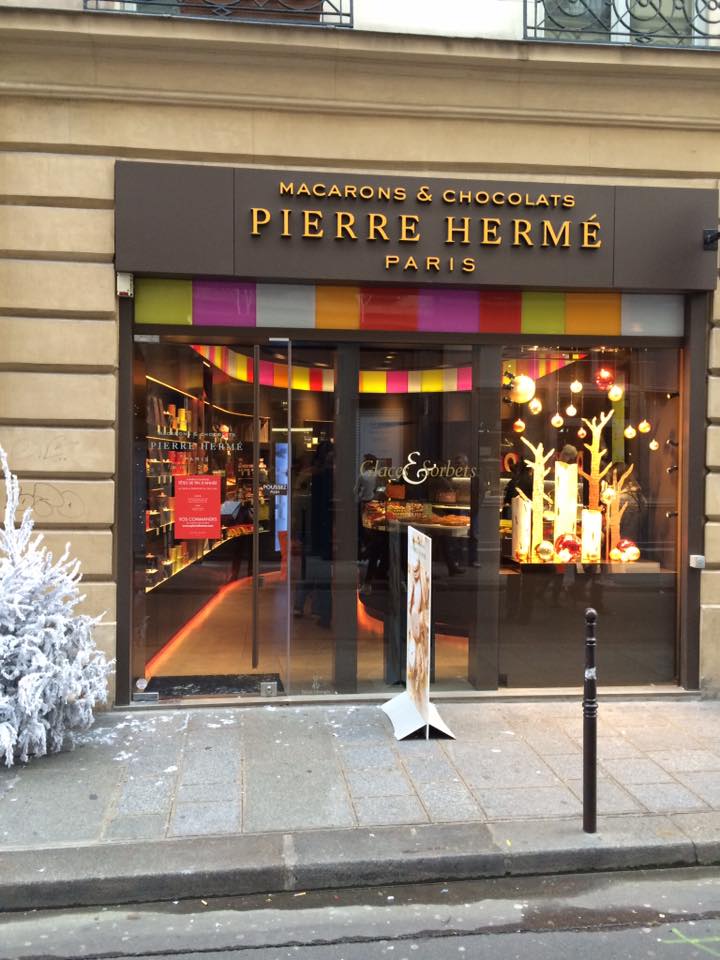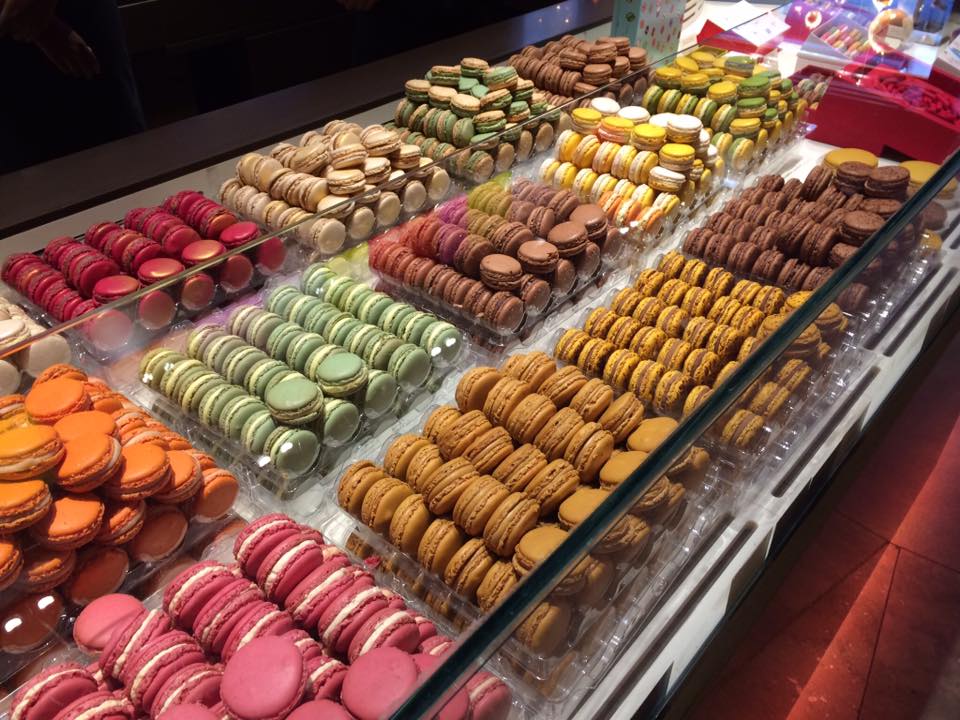 If you like chocolate, boy are you in luck because right next door is Pierre Marcolini luxury chocolates: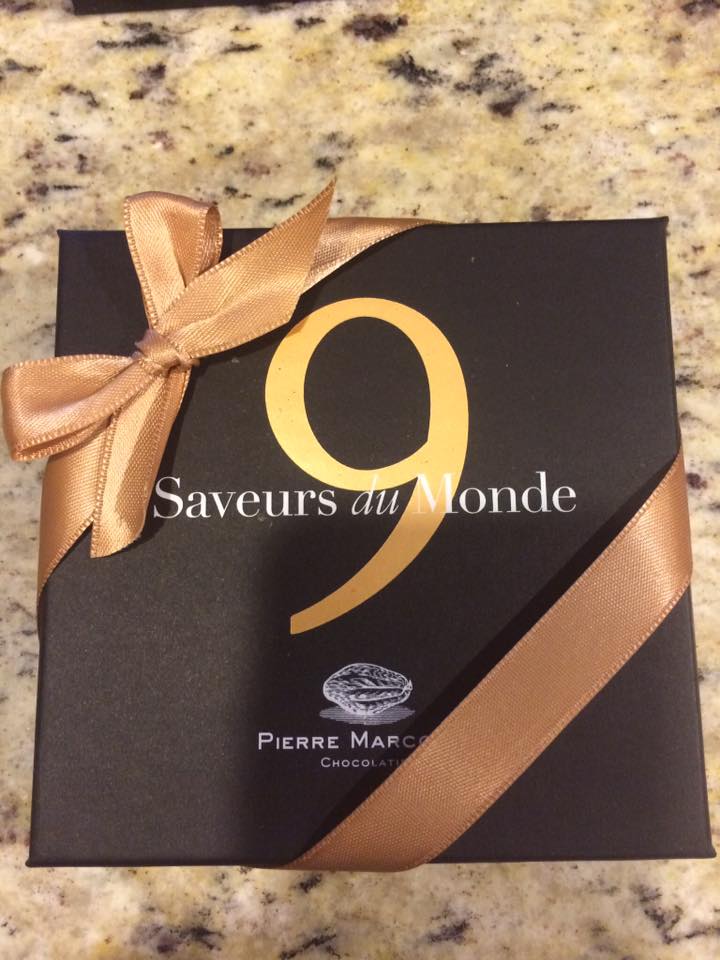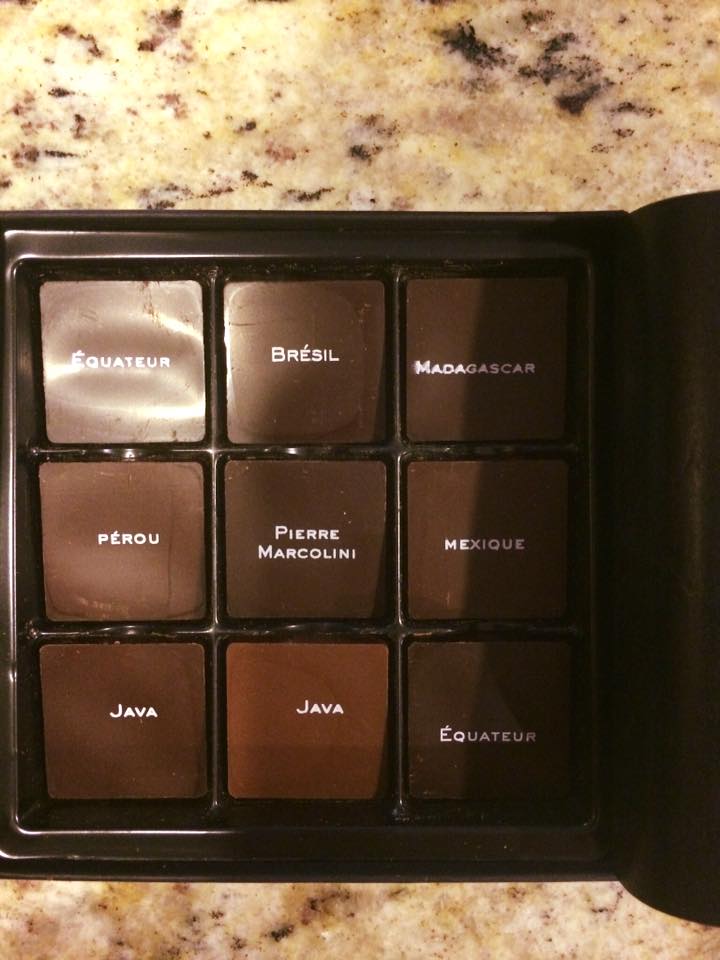 But across the street is where the real gem is.  It's called Chocolat Chapon, and it has a chocolate mousse bar made from chocolate from around the world!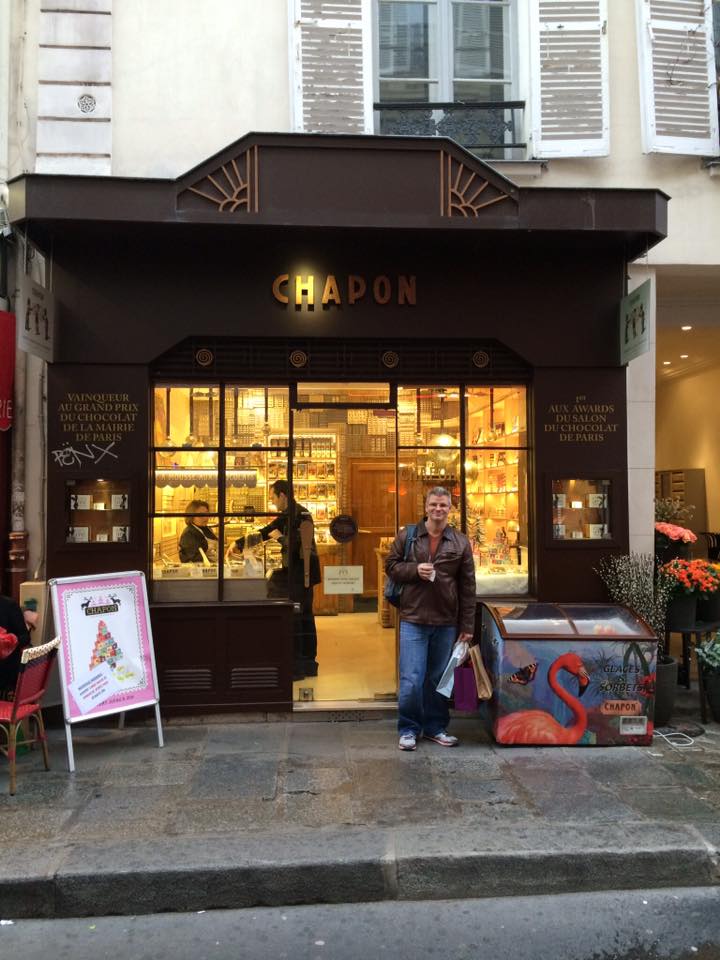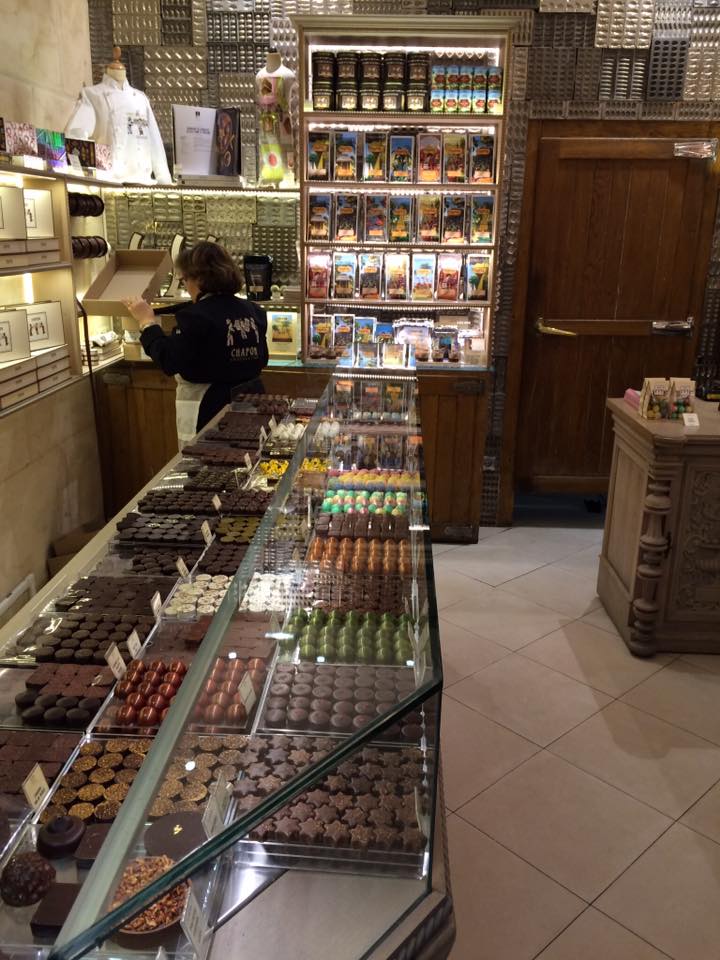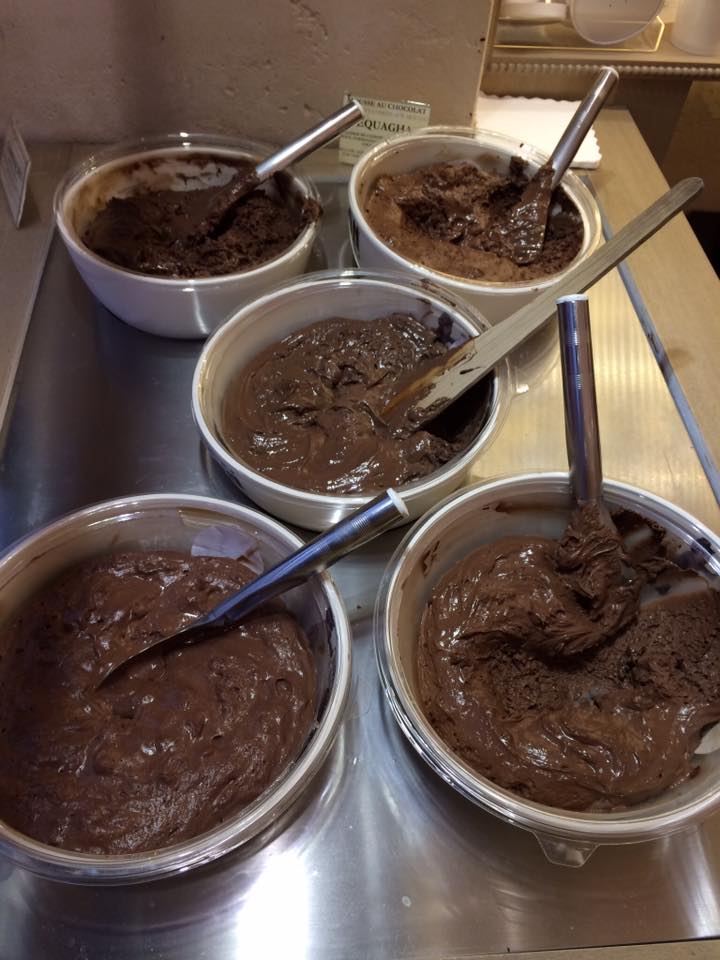 But maybe chocolate isn't your thing.  I mean, I don't get it, but you are entitled to your own taste.  So, if that is the case, then do not miss Aux Merveilleux de Fred, the fanciest and most decadent meringues and cream puffs ever. Not only is the shop gorgeous, but the puffs are heavenly! Sorry about the blurry picture, but I was in a sugar coma at this point so it looked clear to me!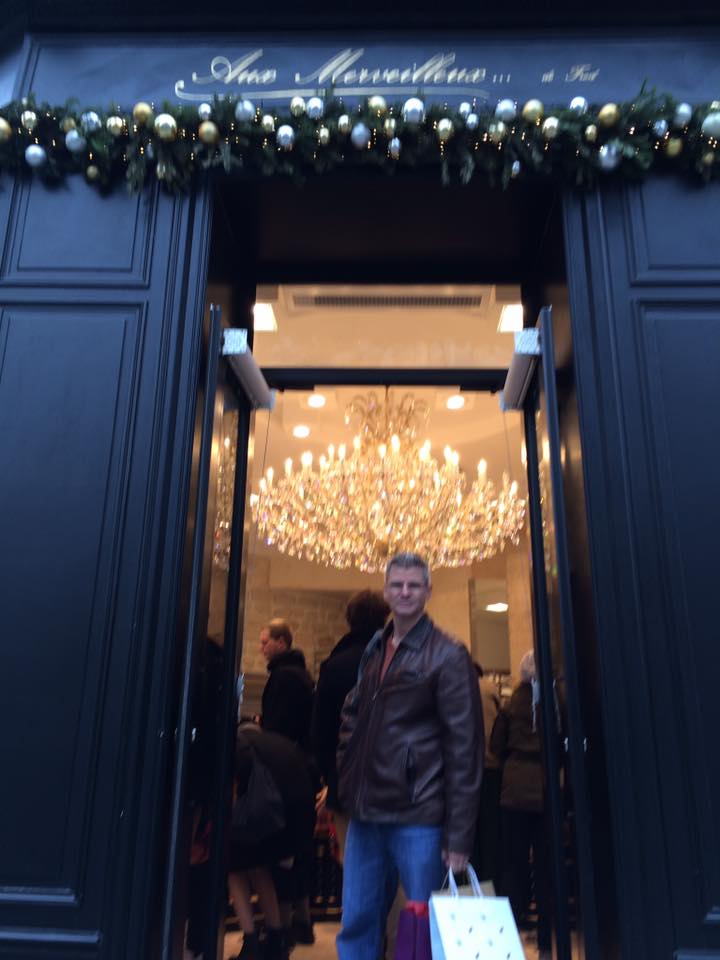 Here is a better shot from the internet: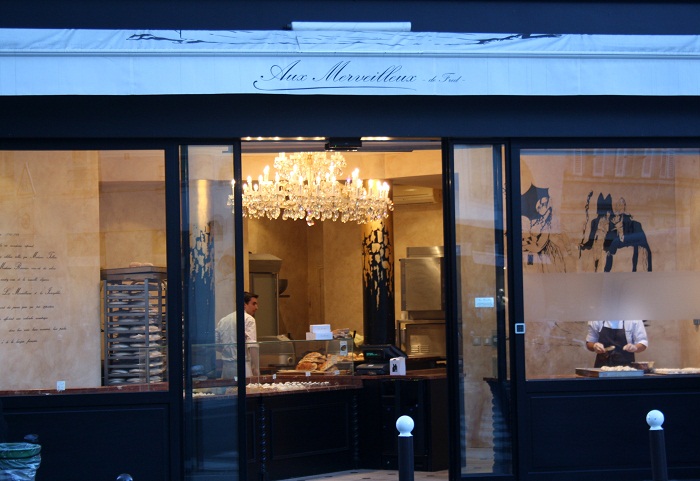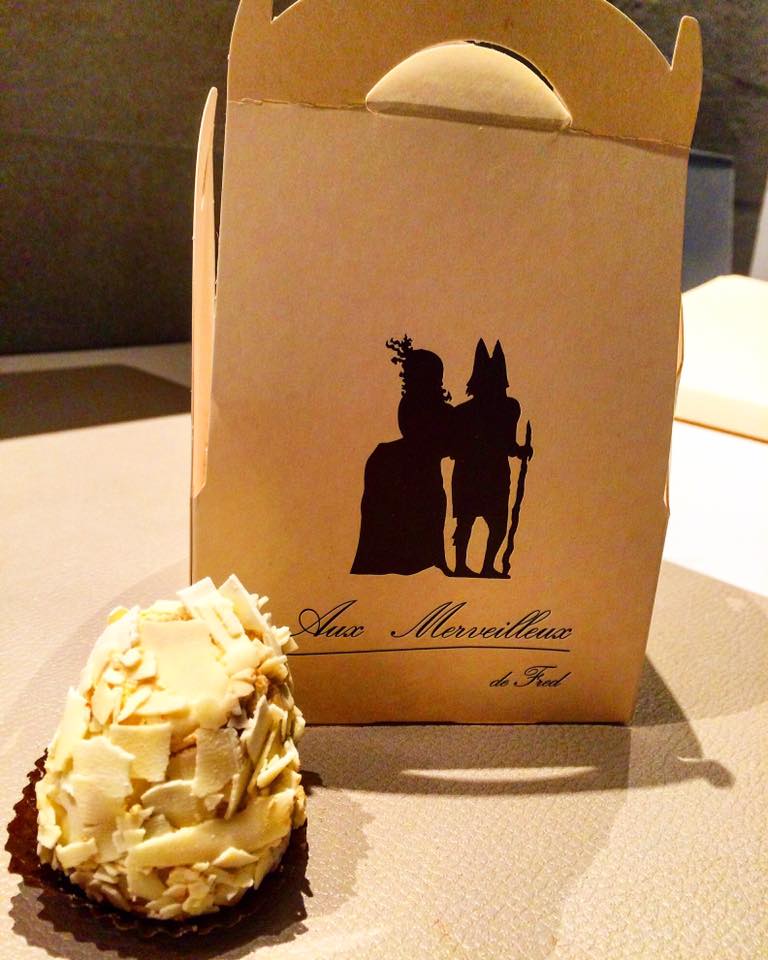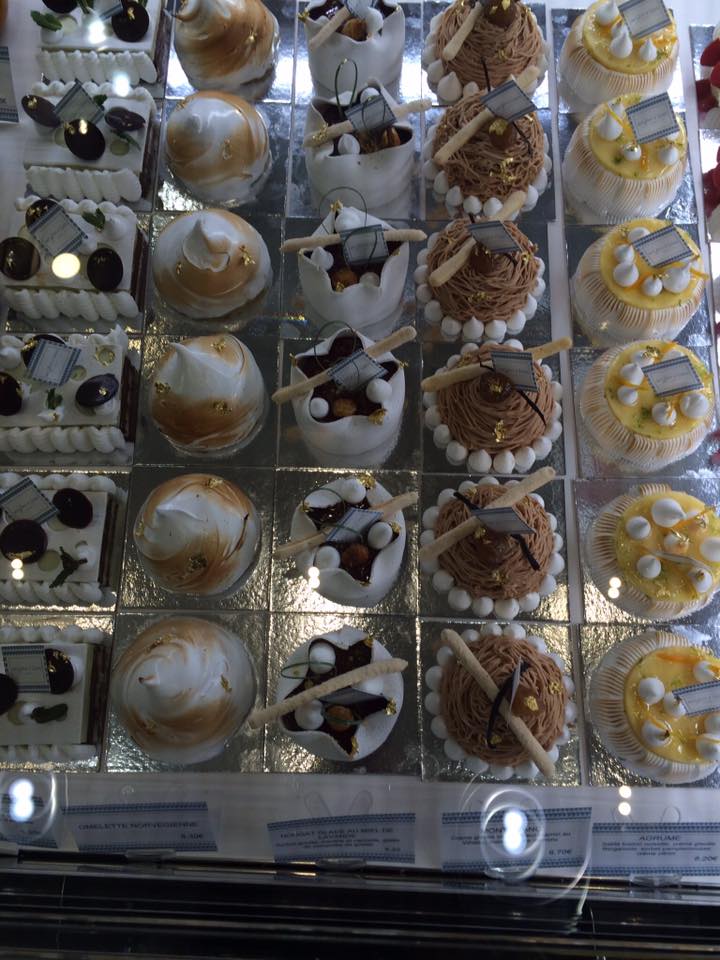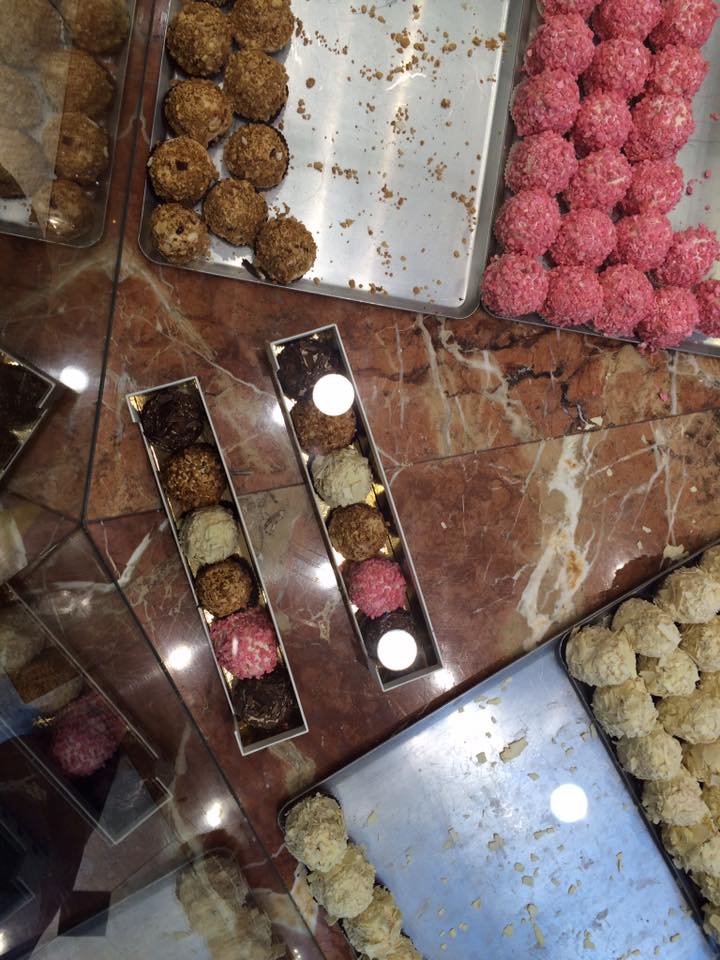 By then end of the day, we literally couldn't move.  We ate so much.  But, we had one last stop to make, and if you love Monet, you will not want to miss this museum: Musee Marmottan Monet.  They have a basement FULL of Monet!  You can skip the upper floors and just go straight to the basement.  It will take you about 30 minutes to get through the whole thing, and it is time well-spent.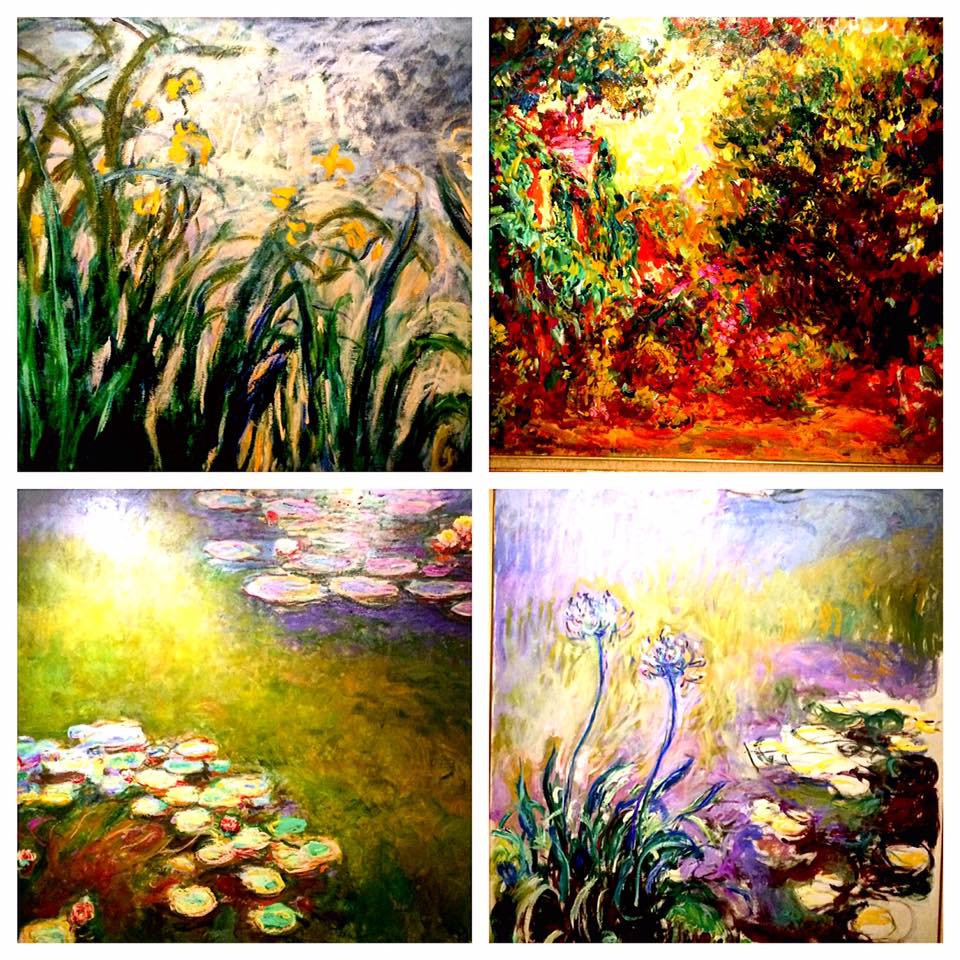 Alas, our trip came to an end, but if we had some more time, here are a few day trips that we would have definitely done: a day tour to Normandy, a day tour to the Palace of Versailles, a day tour to Monet's garden at Giverny, a day tour to Paris's champagne region, and a day trip to Avignon and Provence (during lavender season, of course!).  My mom did the first three, and here are some highlights from her trip:
Normandy: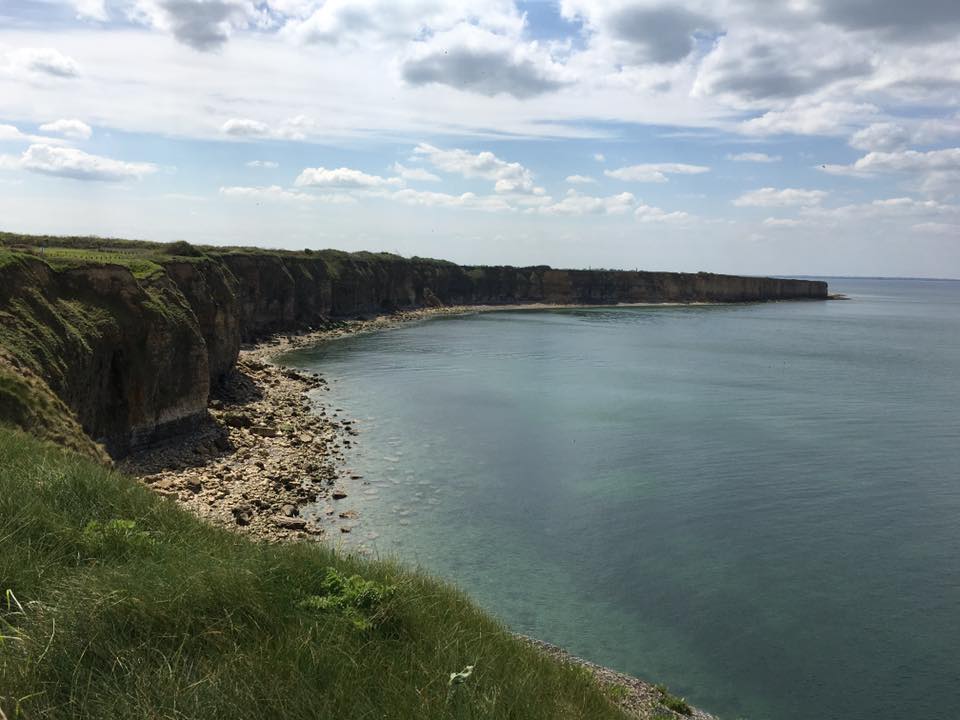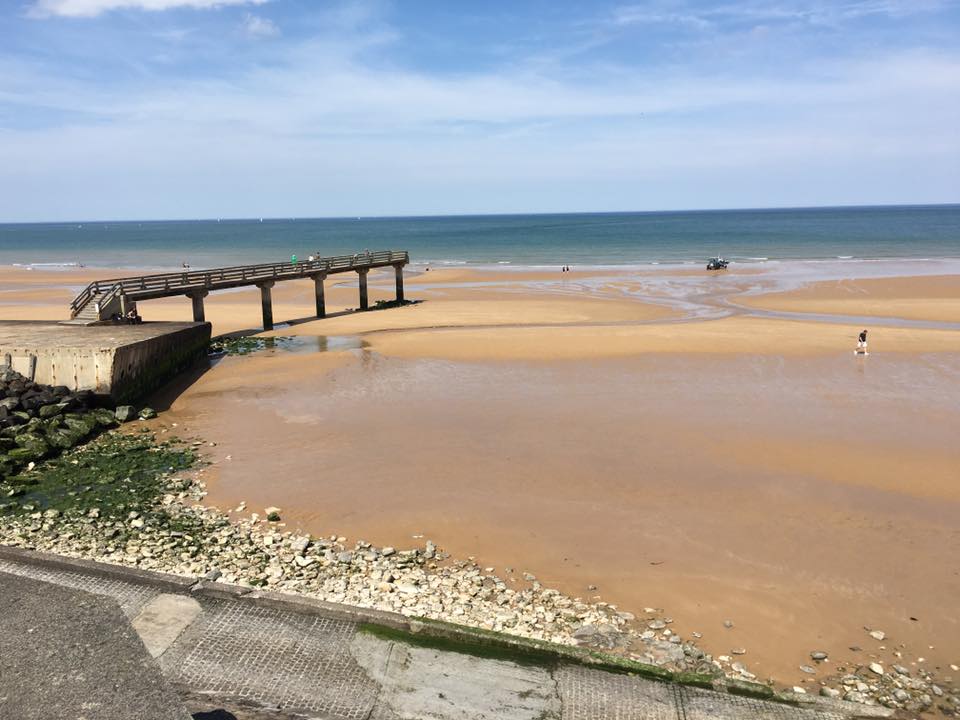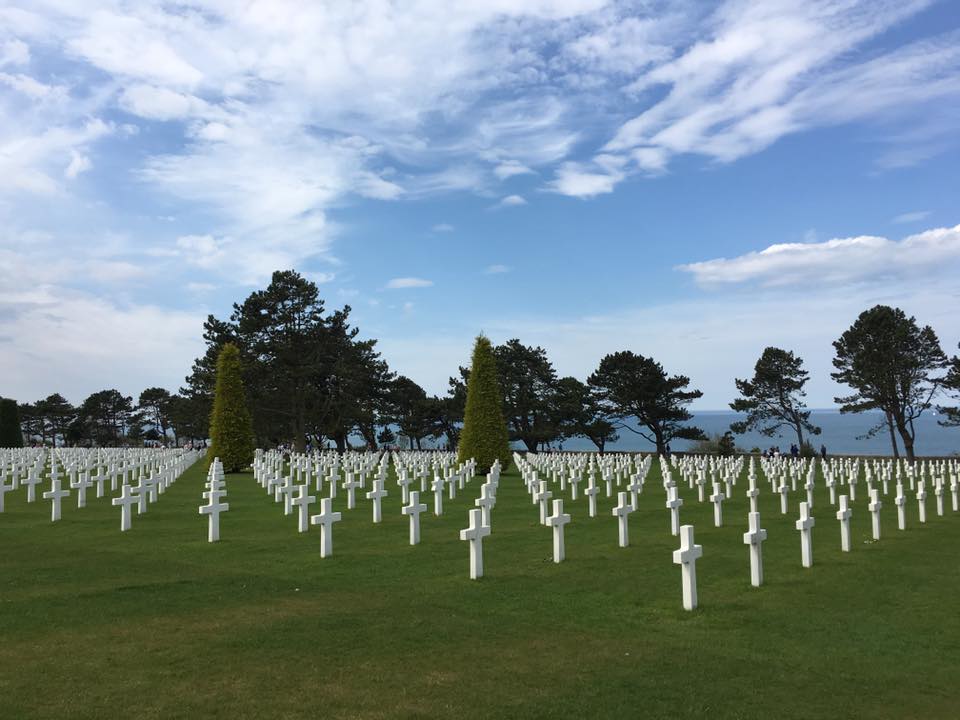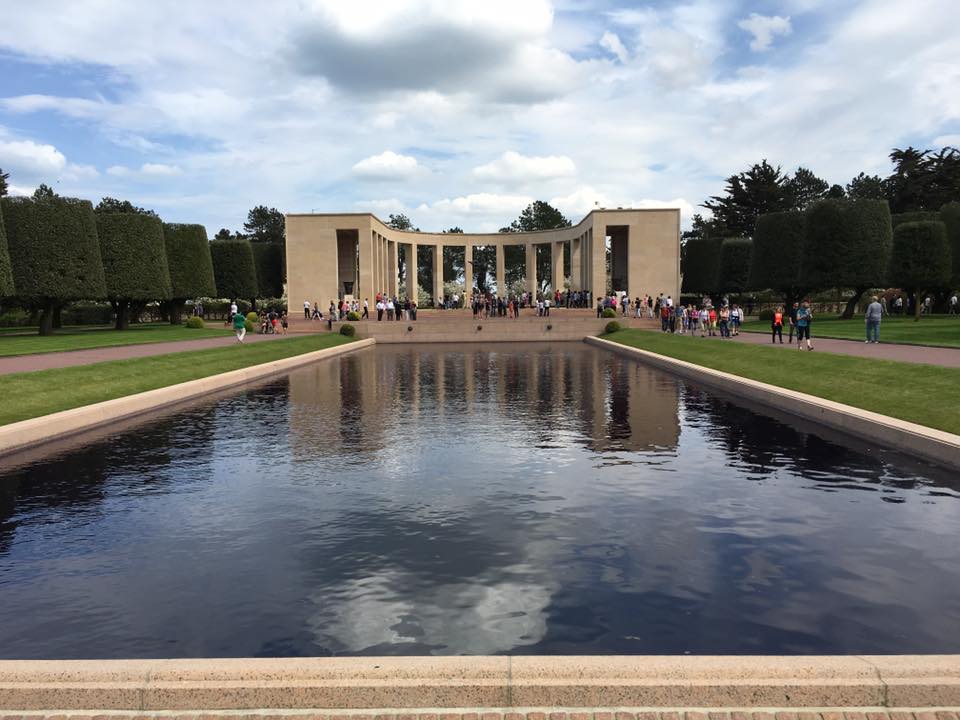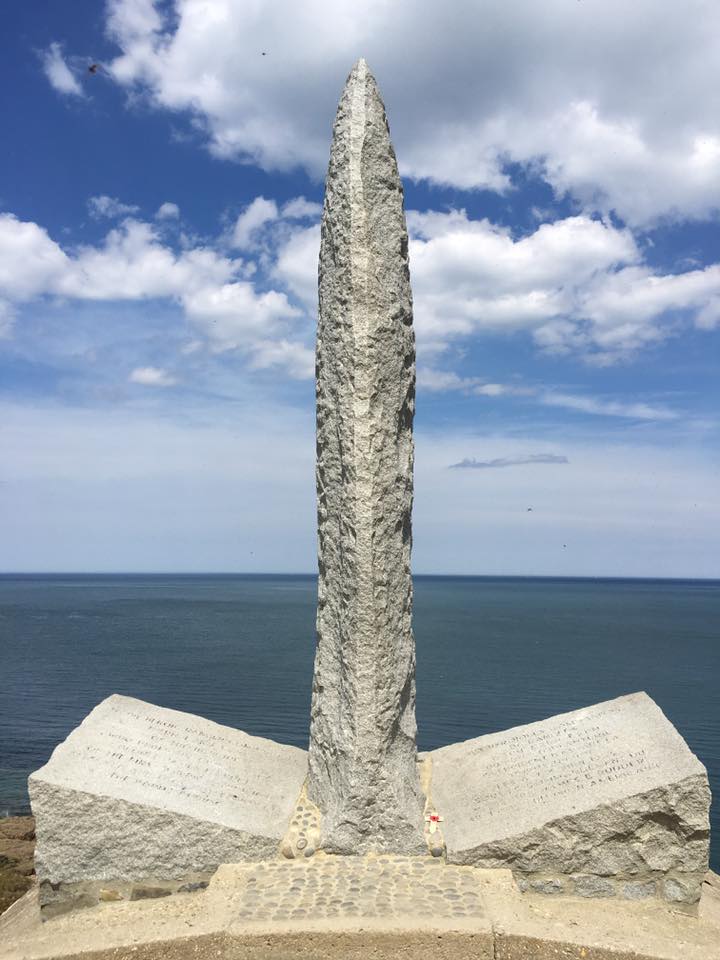 Palace of Versailles: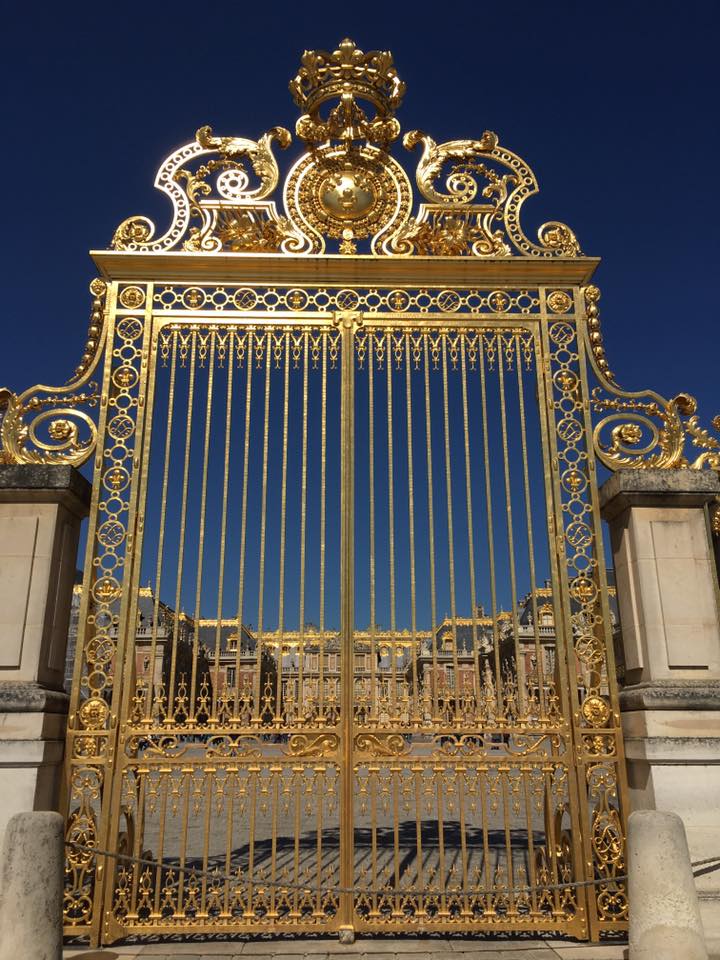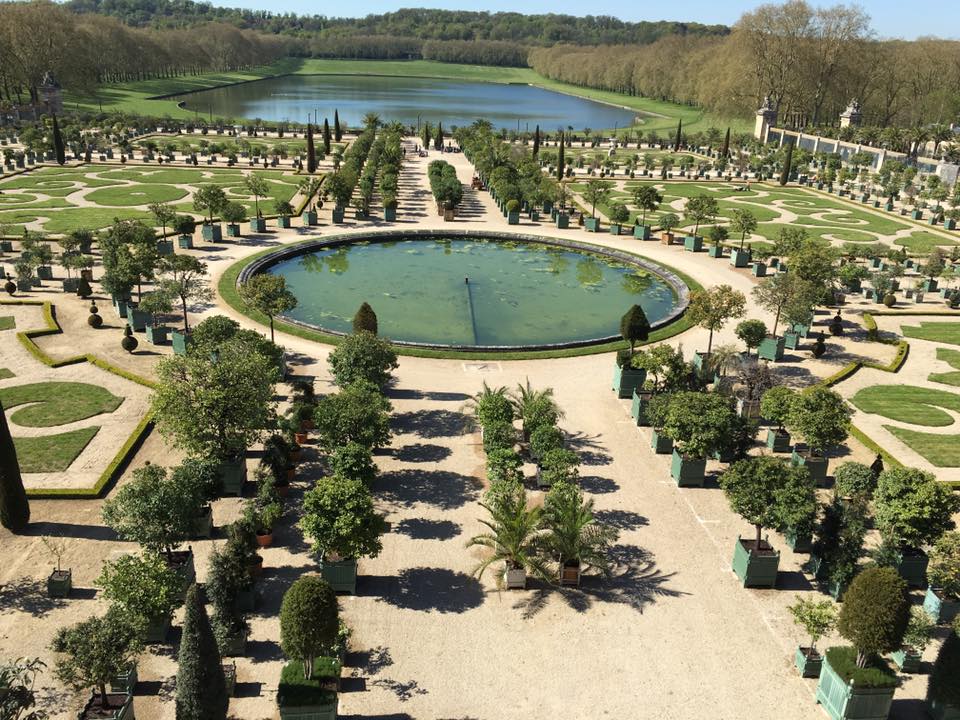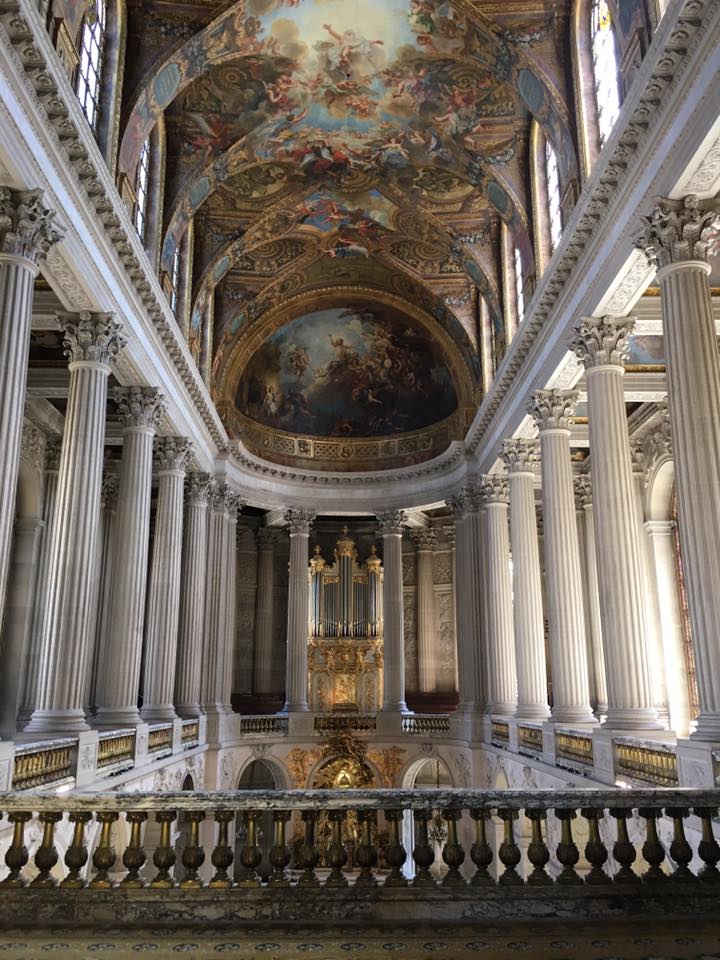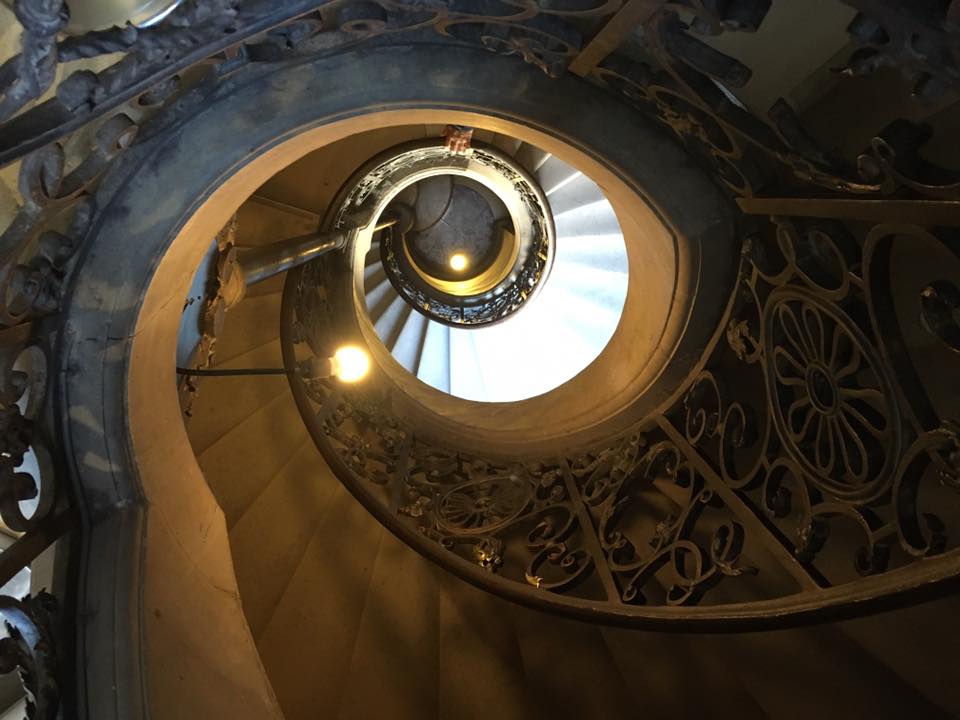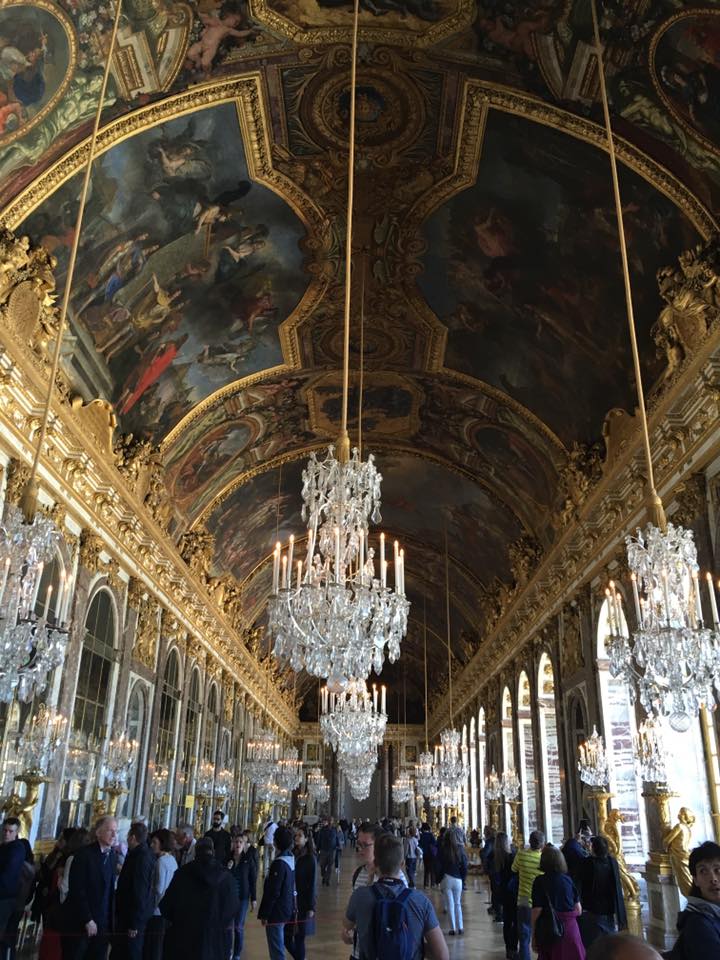 Giverny: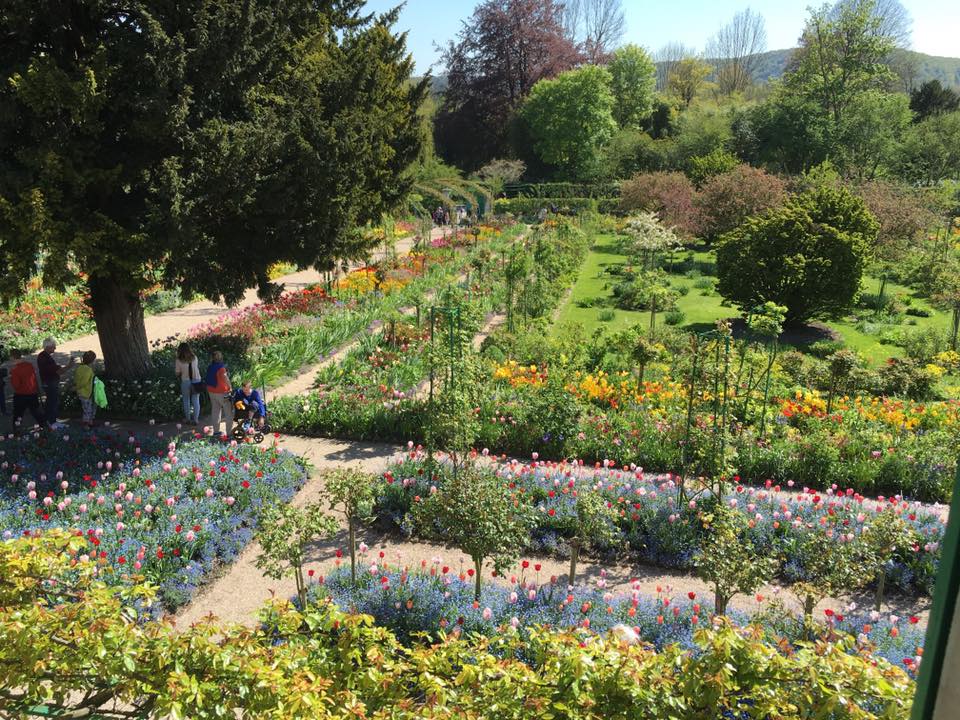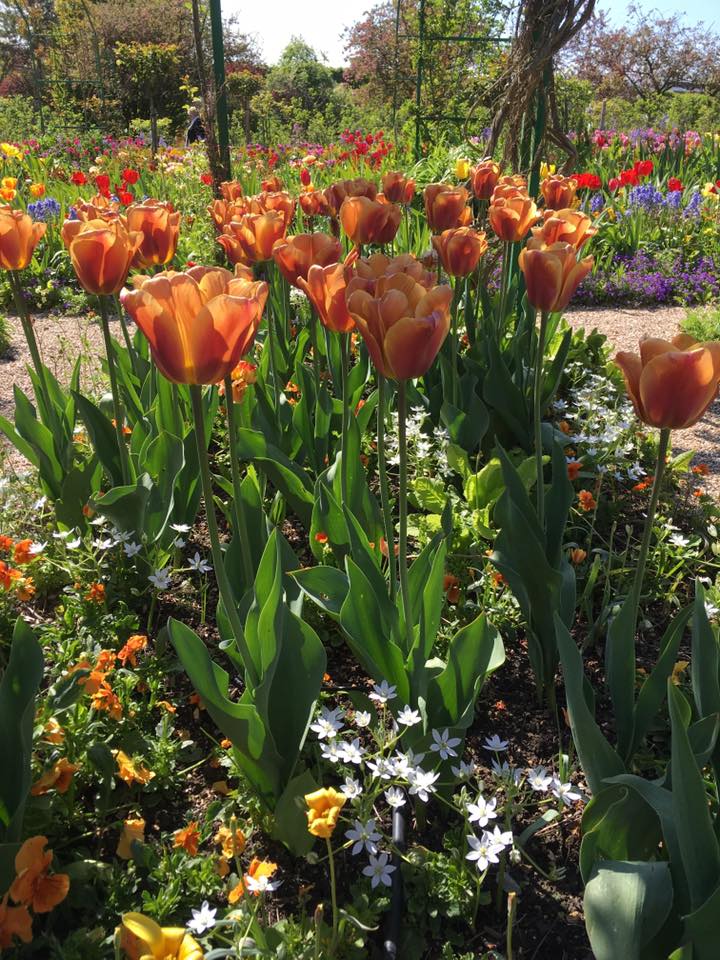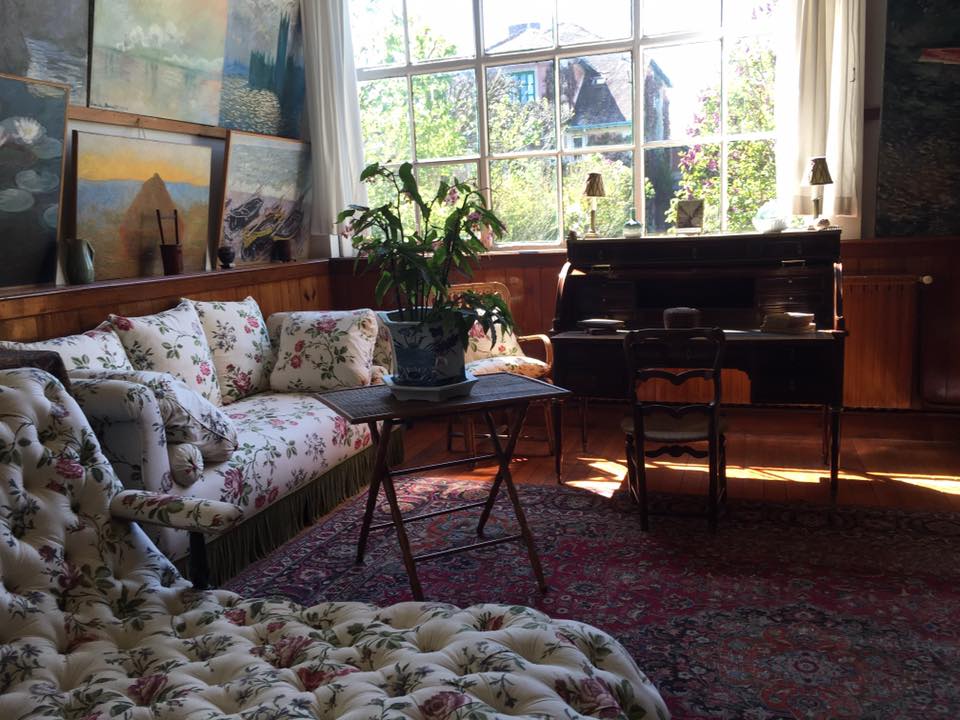 So, where are Chad and I off to this year to ring in 2017? Well, I guess you will just have to come back and find out! But, I will tell you one thing, it is already planned and partially booked!  Until then, arvoir and bon voyage to you!