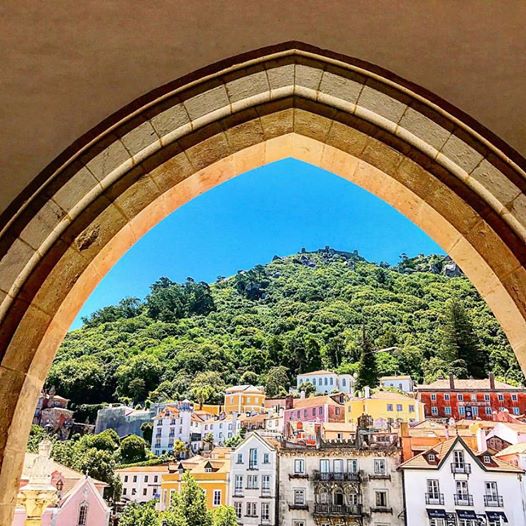 I have a confession to make. Prior to planning my trip to Portugal, I did not even know that Sintra existed. Sintra may just be Portugal's best kept secret.  Sintra, I learned, is a popular day-trip from Lisbon. It is just a 30 to 40 minute drive from Lisbon. Or, you can take a 30 minute train from Lisbon's Rossio station to Sintra station.
Since it was our first time to Sintra, we decided to explore this magical little place with Sintra Magik Private Tours. Out guide, Diogo, was fantastic! He is a Portuguese historian and filmmaker.  He is patient, unconcerned with the clock, and 100% focused on your interests. He is a wealth of information about Portugal, and he really made Sintra come alive for us.  He took us to secret little spots and planned our tour so that we would always be running opposite the schedules of the big group tour buses.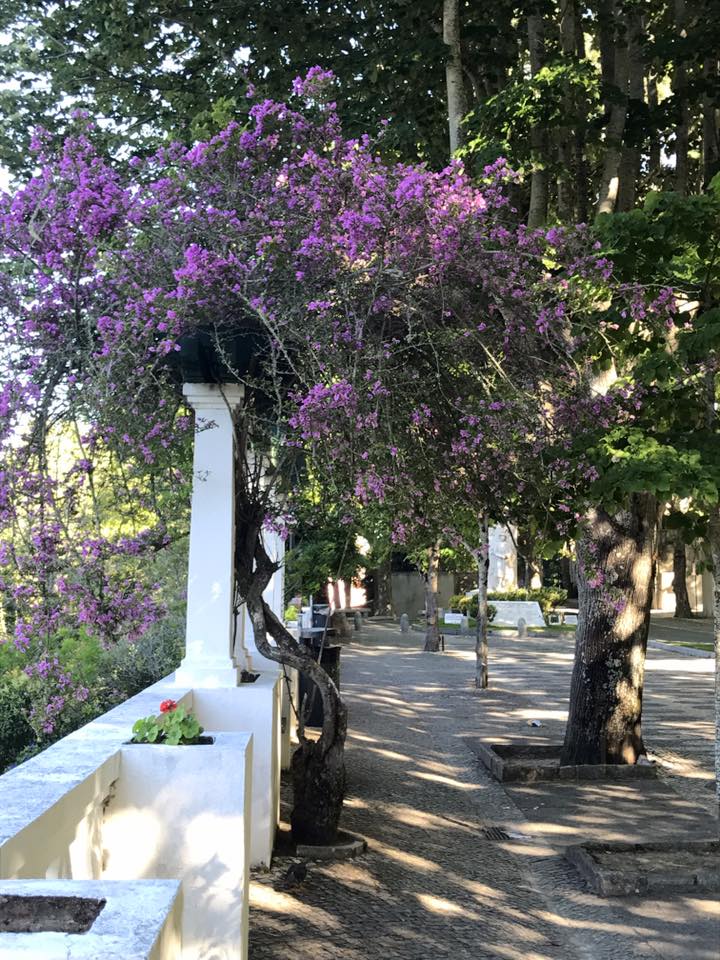 To say that Sintra is picturesque is an understatement.  It is downright enchanting.  It is up on a hill, so it is cooler than Lisbon.  And, it has a seemingly endless number of castles to explore.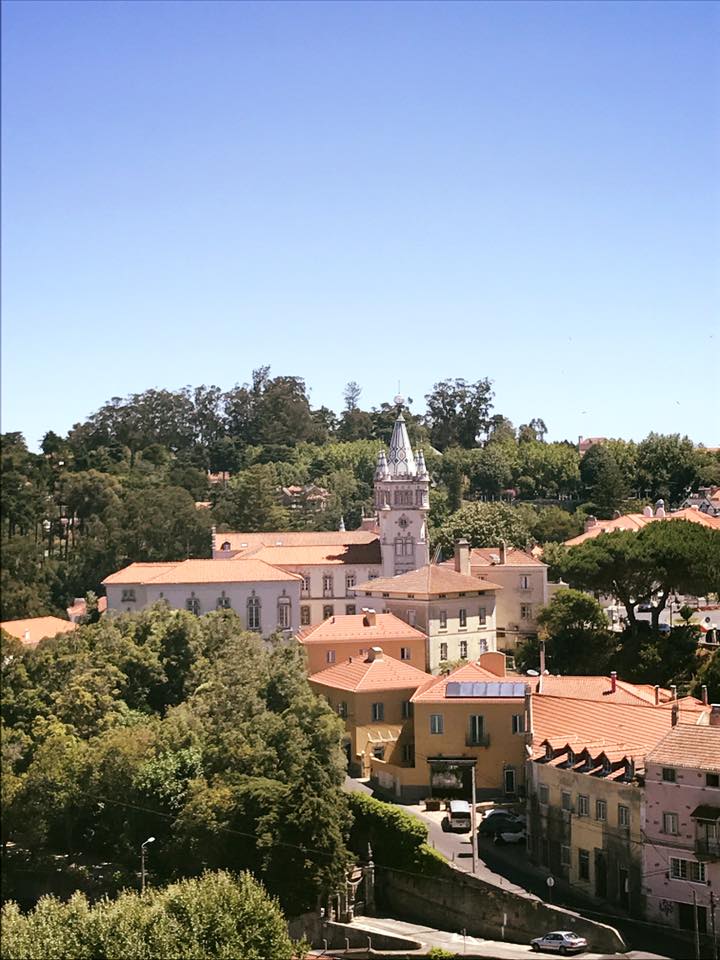 The most popular of the castles is Pena Palace. The palace stands on the top of a hill in the Sintra Mountains above the town of Sintra. Pena Palace is the greatest expression of 19th-century romanticism in Portugal. Its color and tile work make it a breathtaking site. This was our first stop in Sintra. We got there right as the doors opened and were the first in line to buy tickets.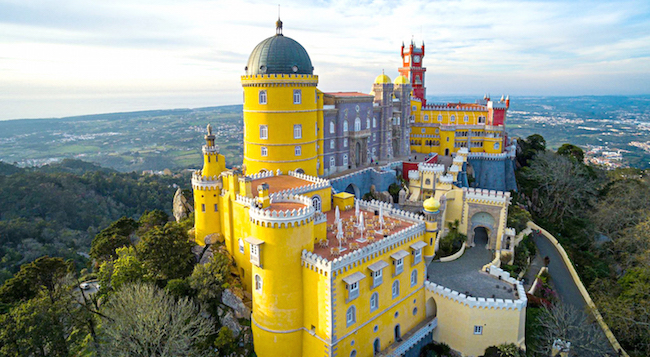 Exploring Pena Palace sans crowds makes this spectacular palace even more magical. The palace is surrounded by Pena Park.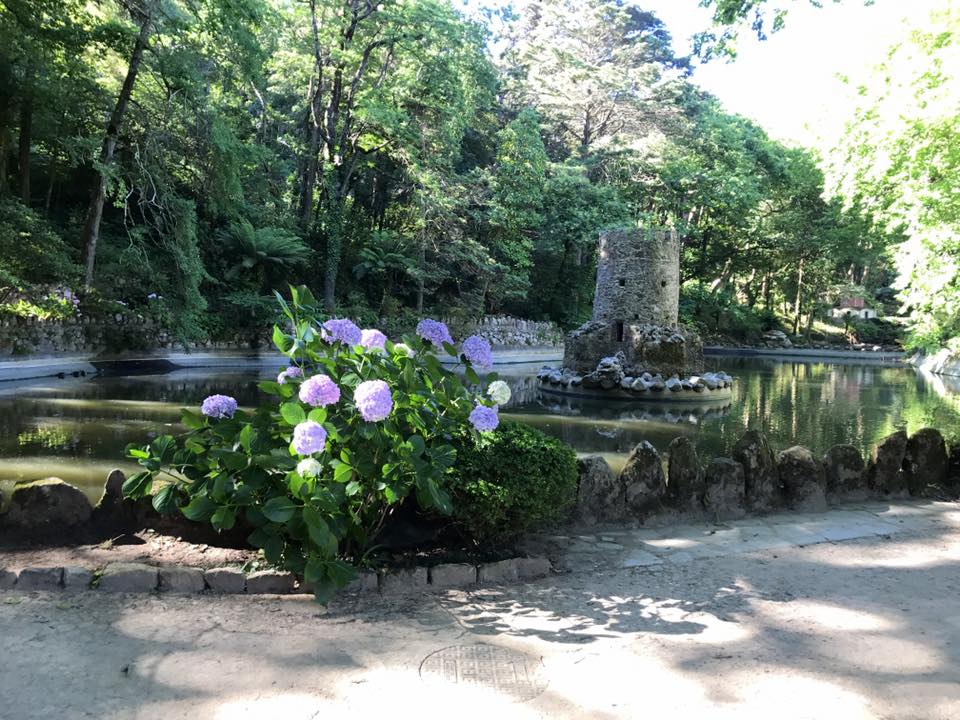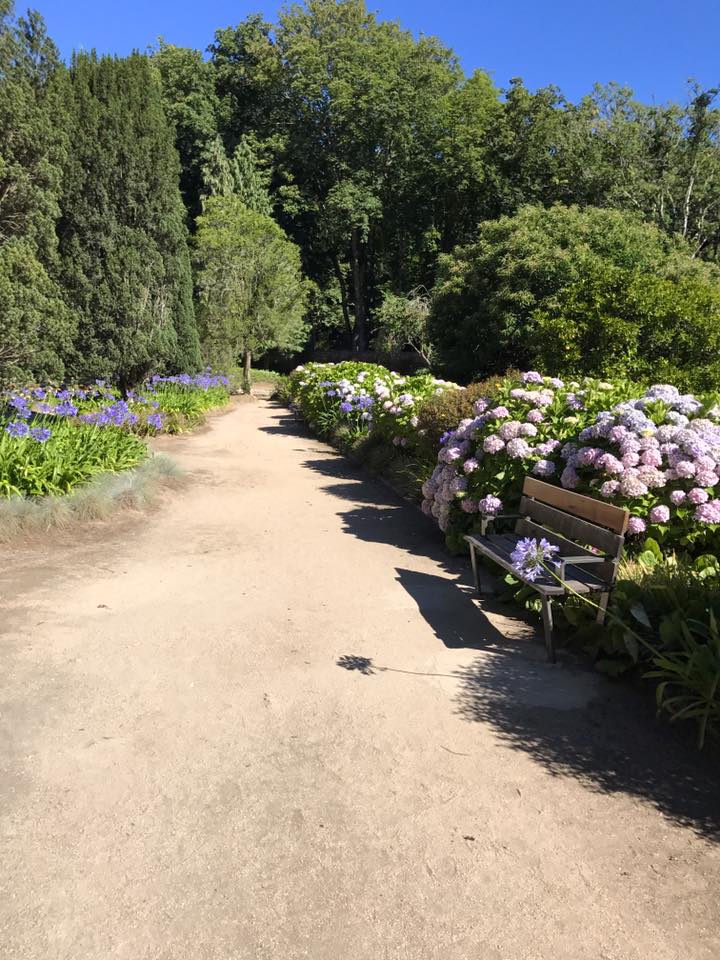 You have two options to reach the palace.  You can stroll through the park, which is slightly uphill and takes about 10 minutes of walking. Or, you can pay 2 EU per person and be driven up on a trolley. We opted for the short and picturesque hike.
The views as you approach the palace from below are incredible. The palace, lording over you from above (as you approach on the footpath below), is so striking that it doesn't even look real.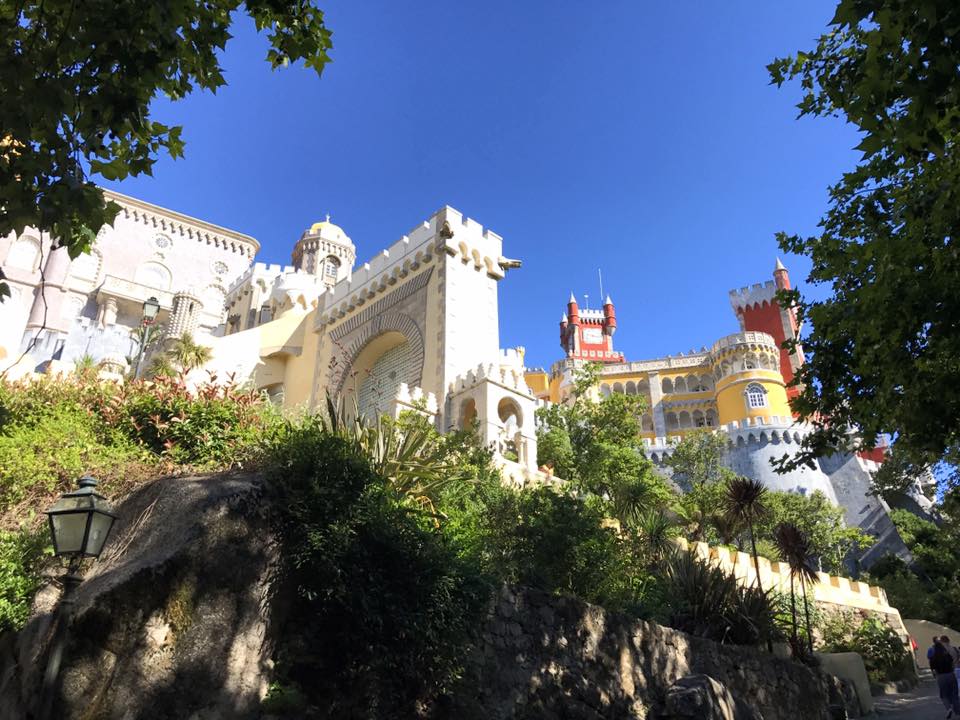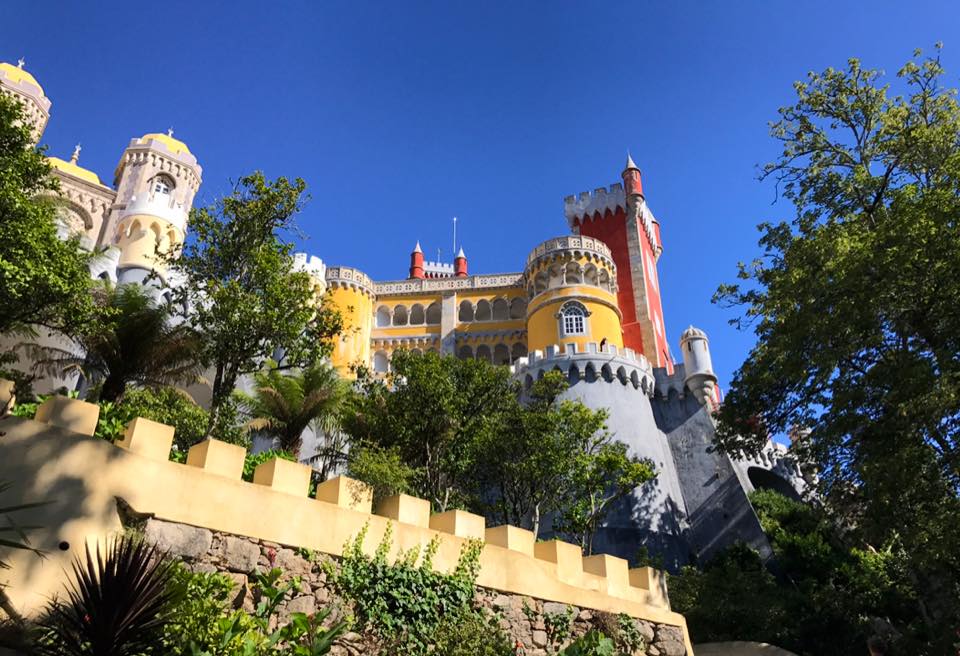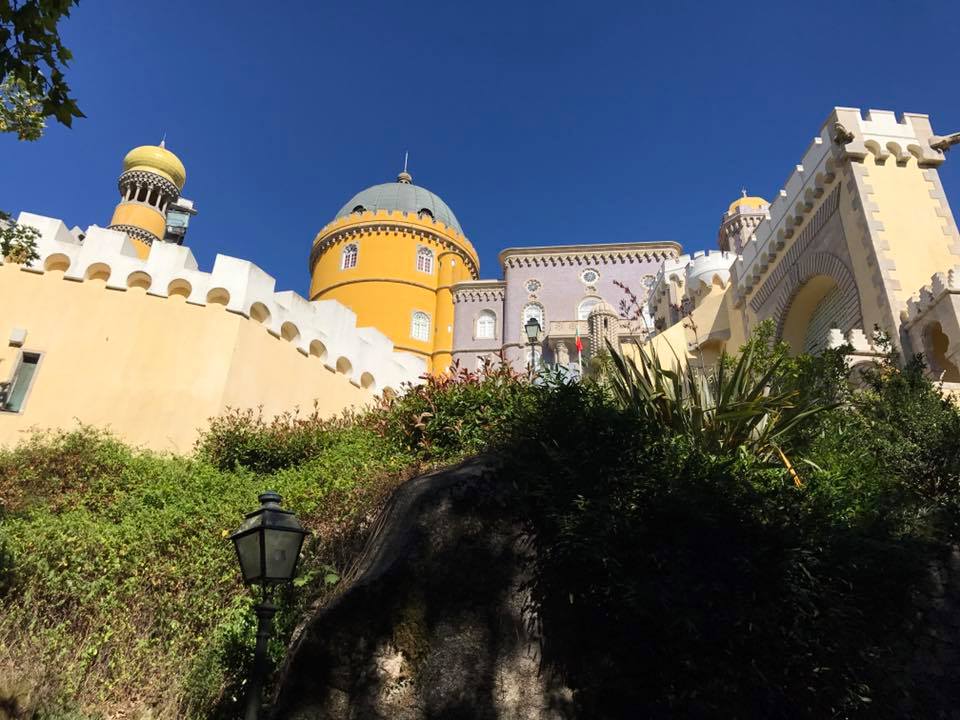 We made our way through the impressive stone entrance, and then Diogo guided us through the part of the palace from which you would normally exit. This gave us a chance to see the entire palace complex with NO other people around.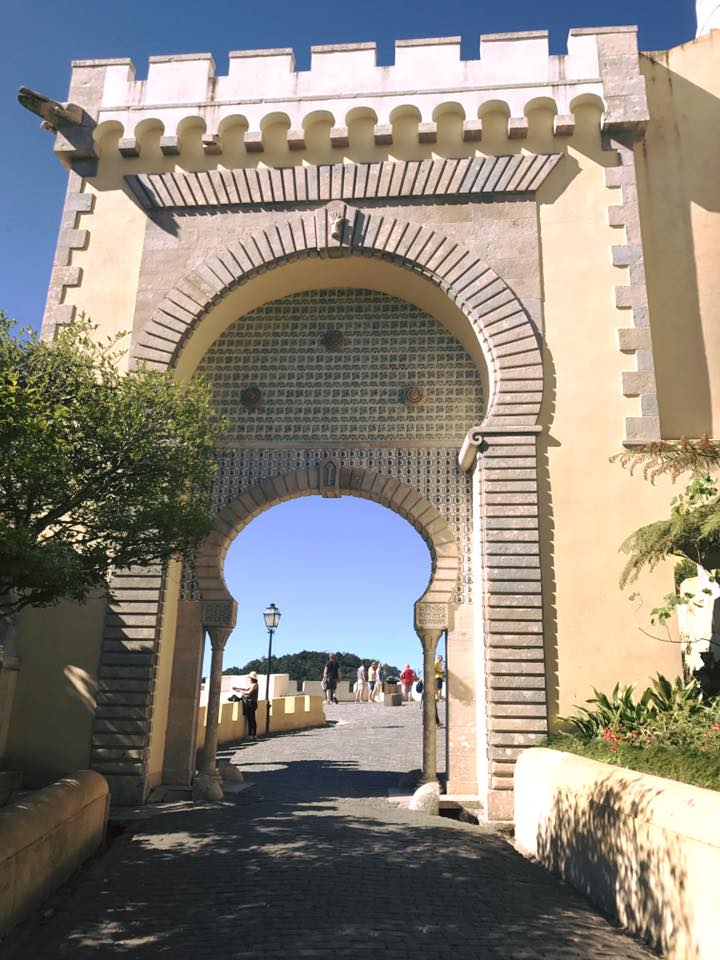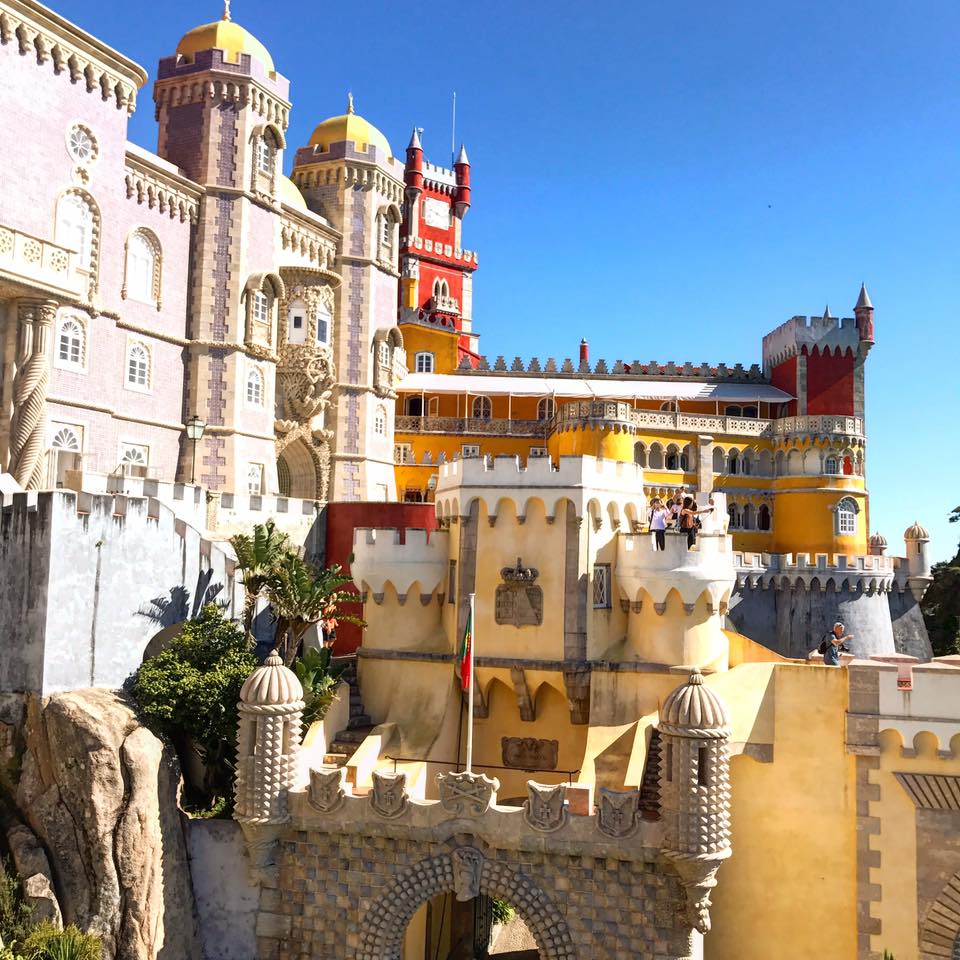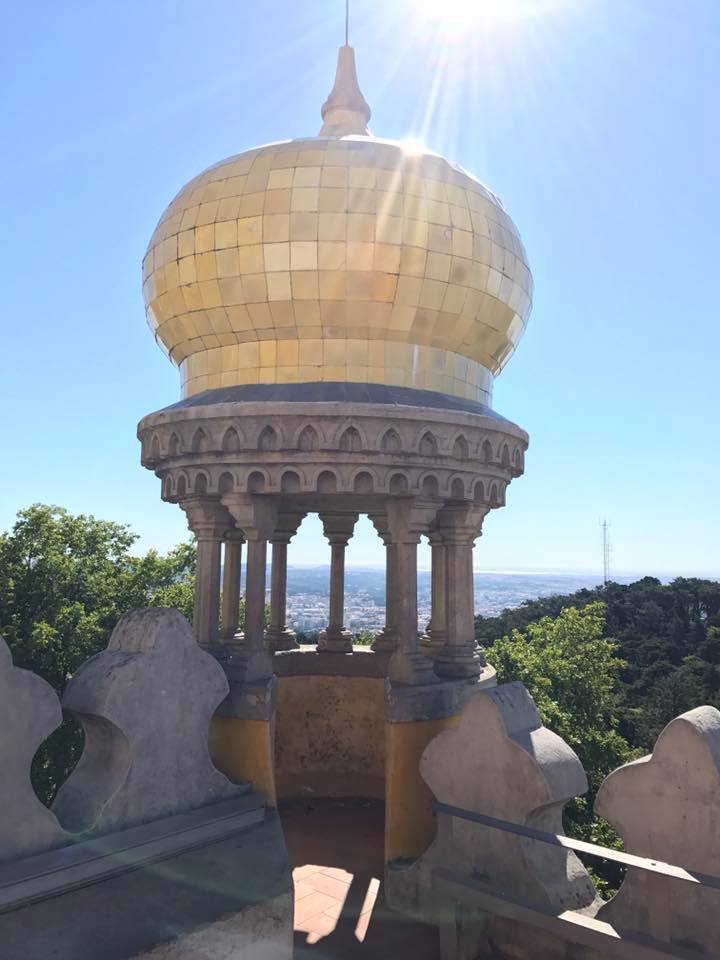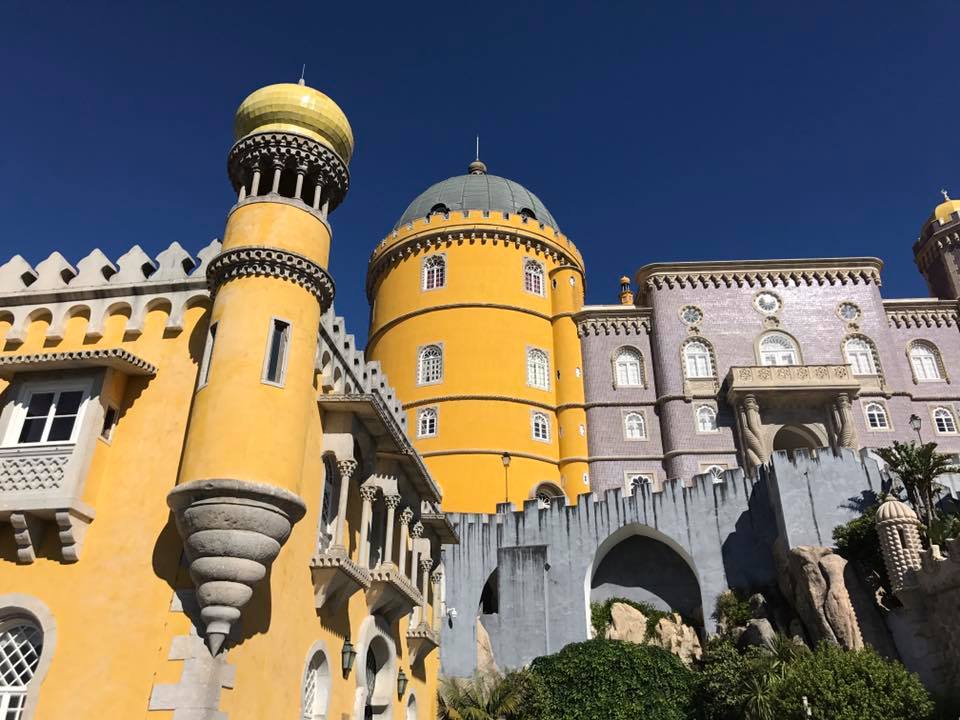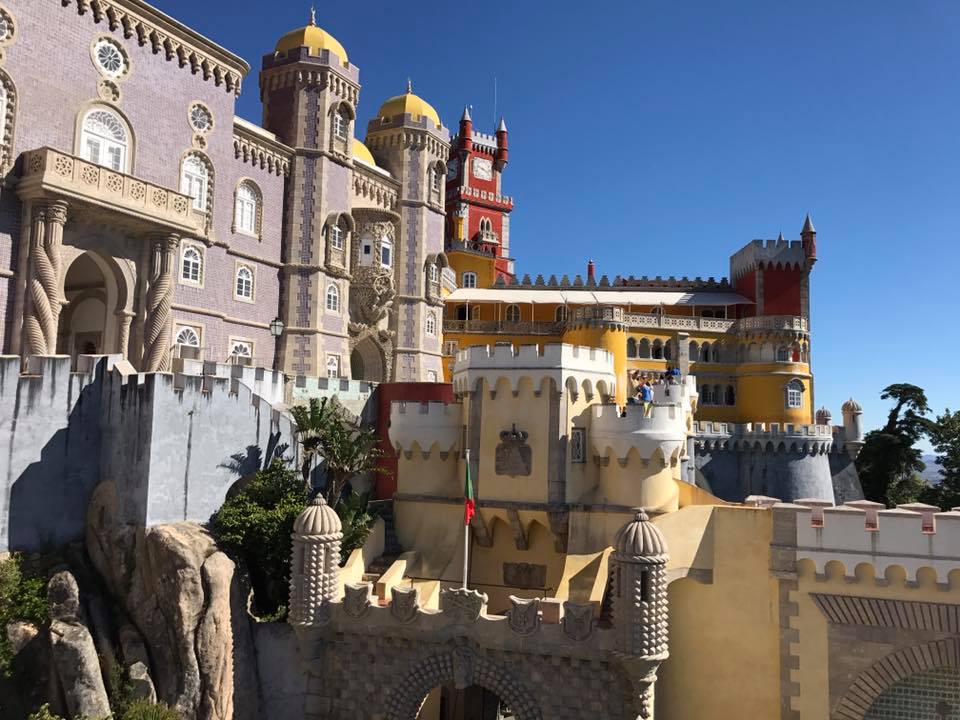 We next explored the outer grounds of the palace. The color and stone and tile detailing of the exterior of this palace are truly breathtaking. Seriously, pictures do not do it justice.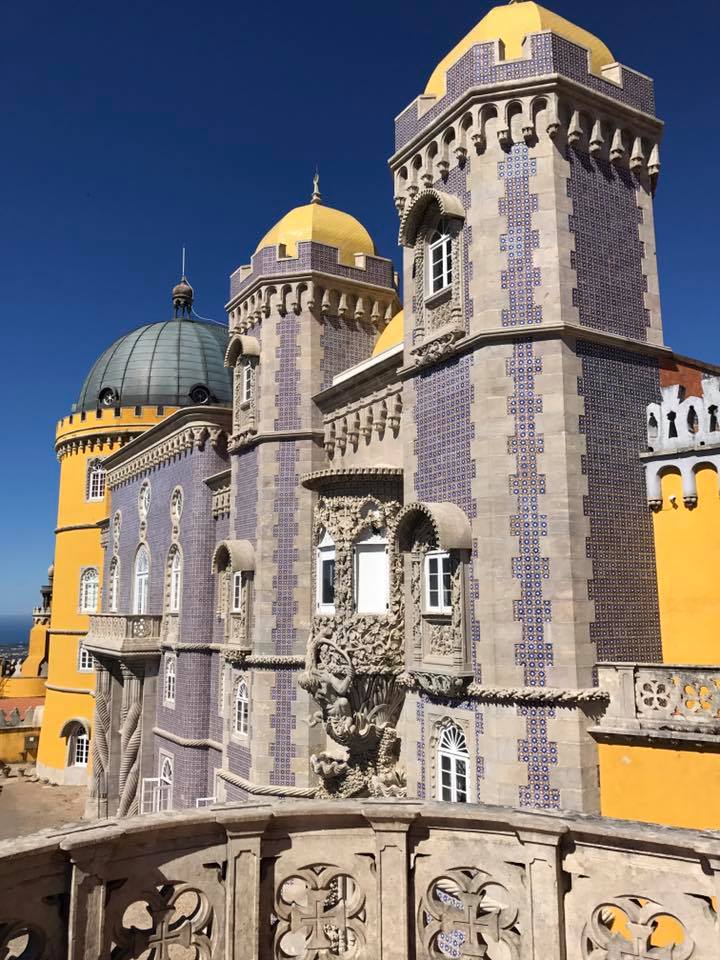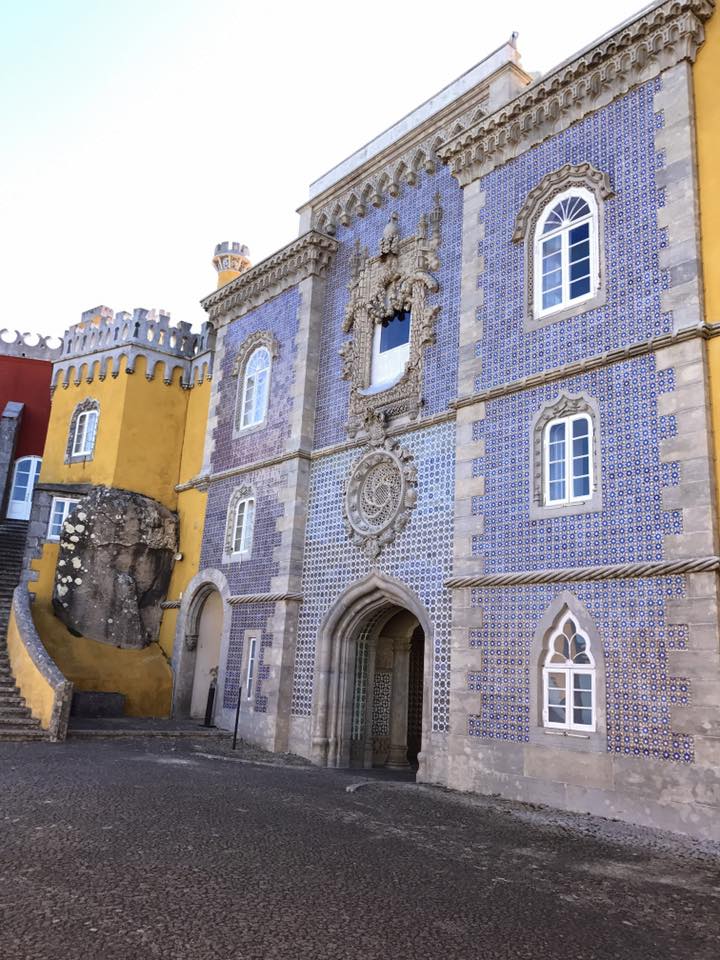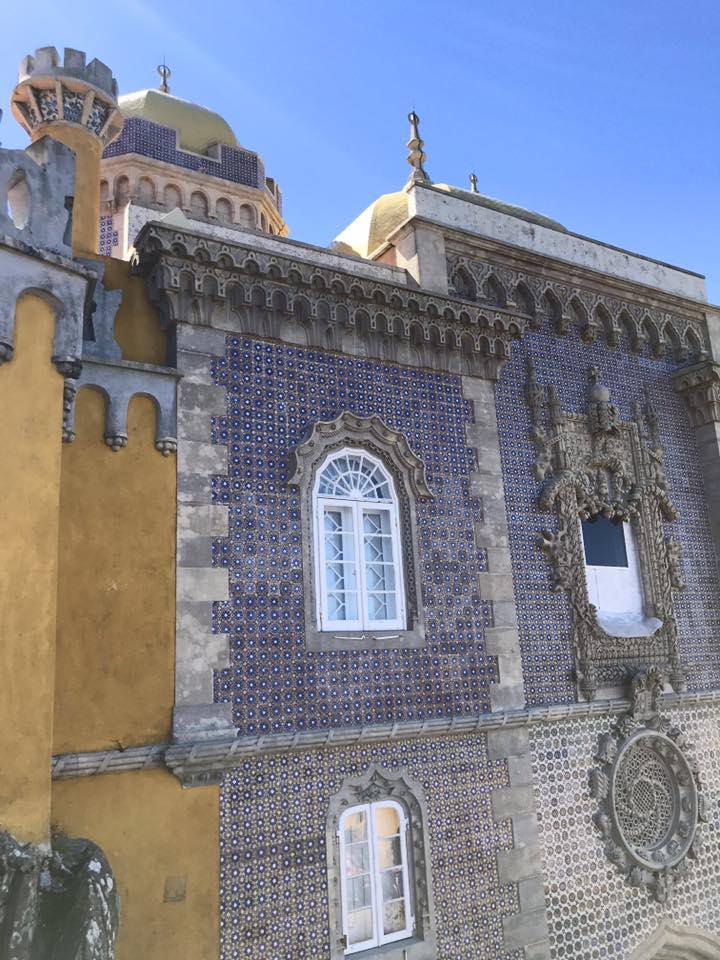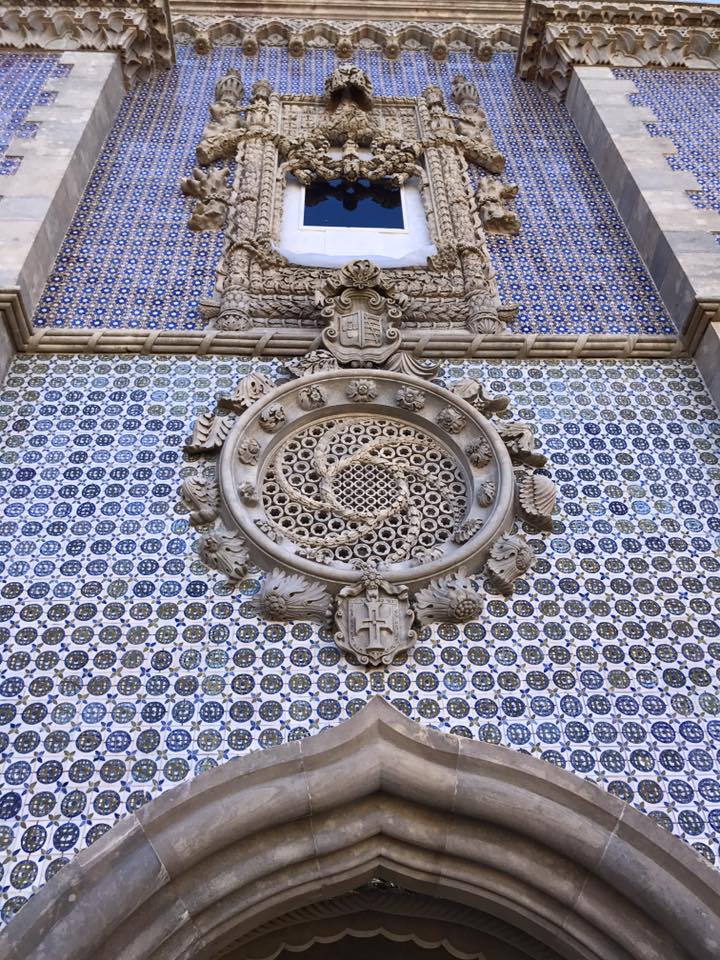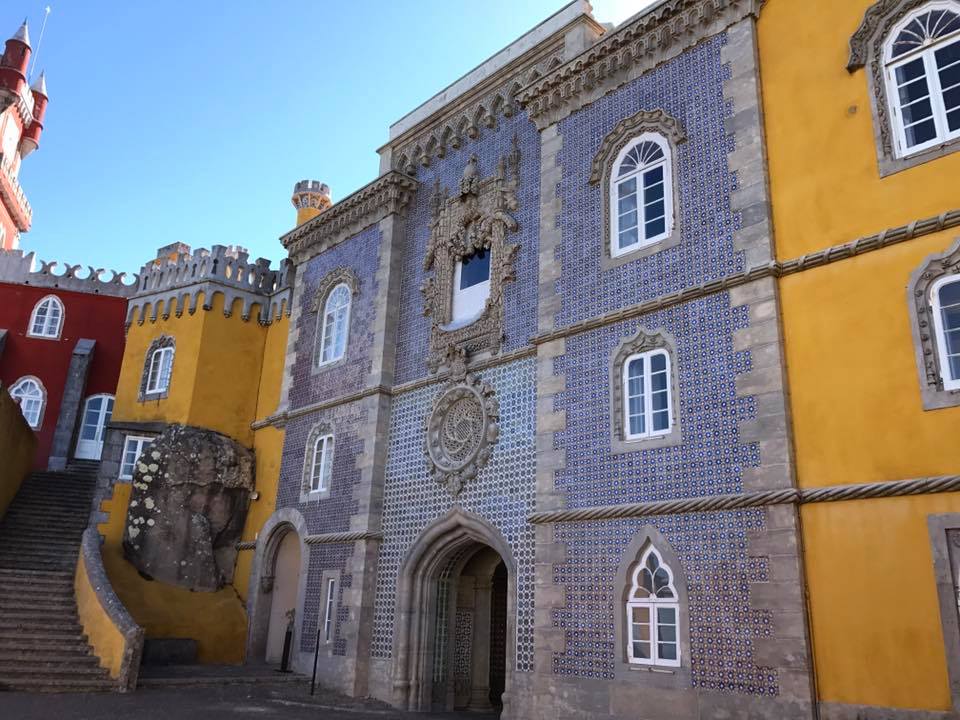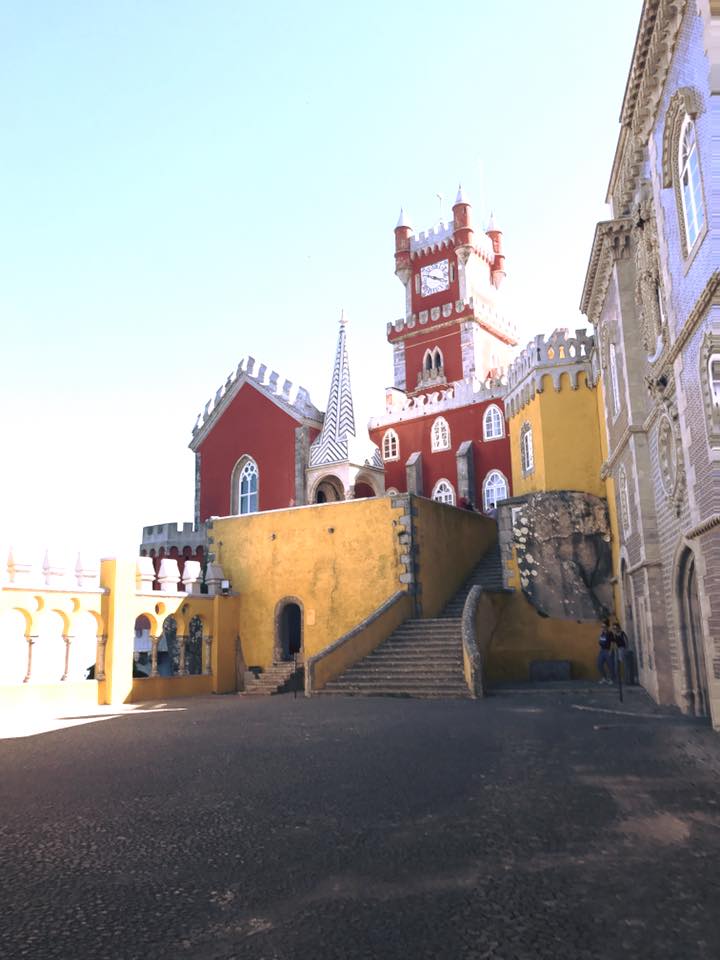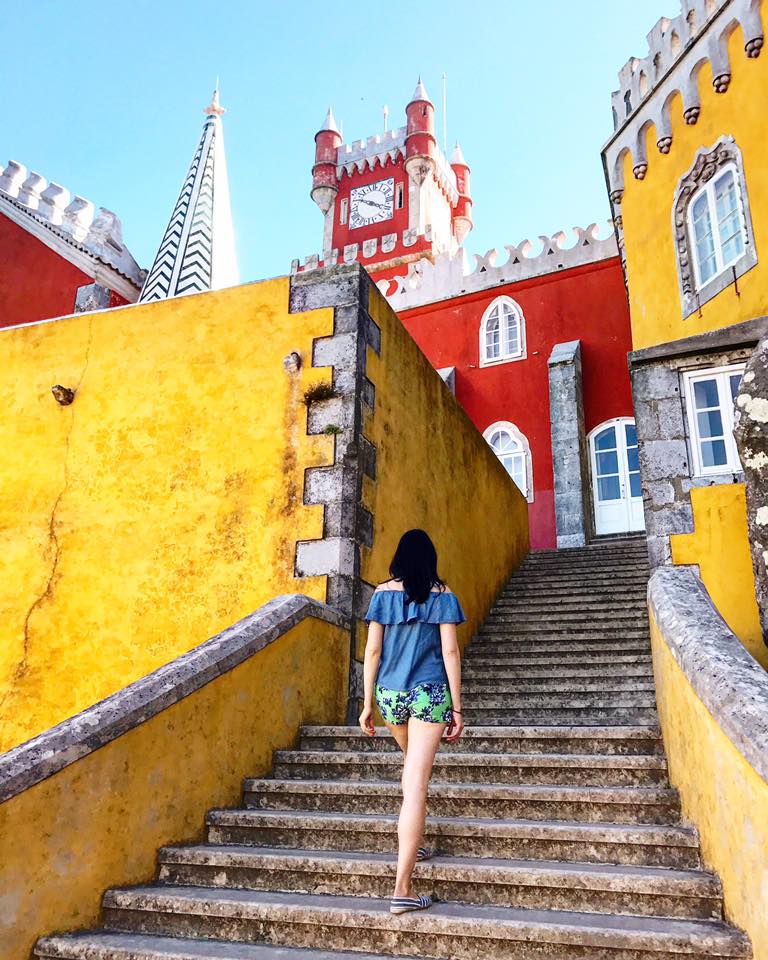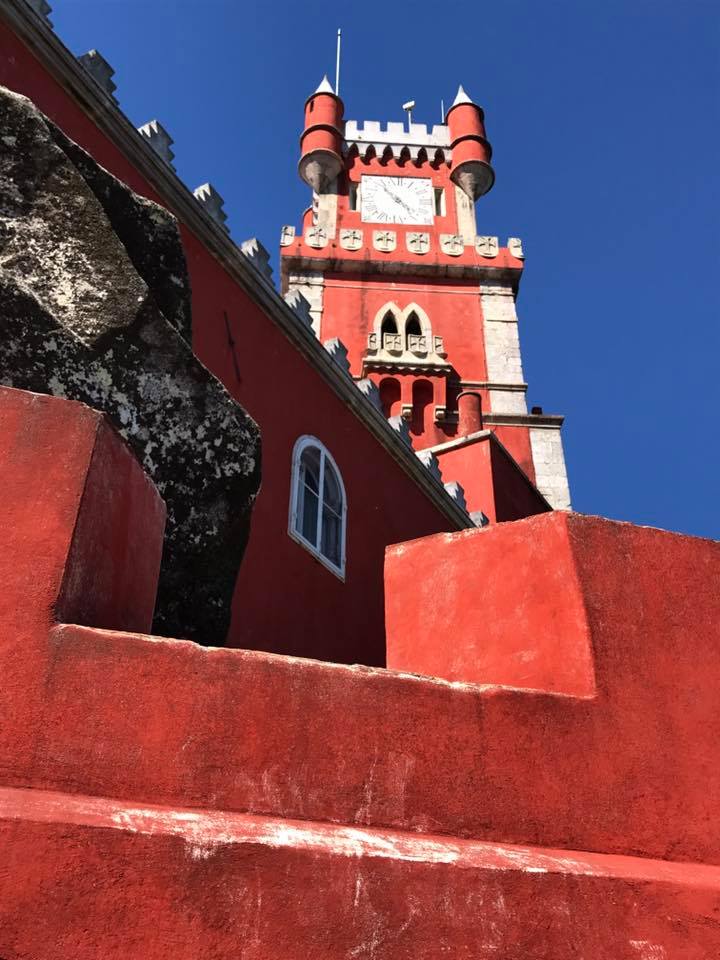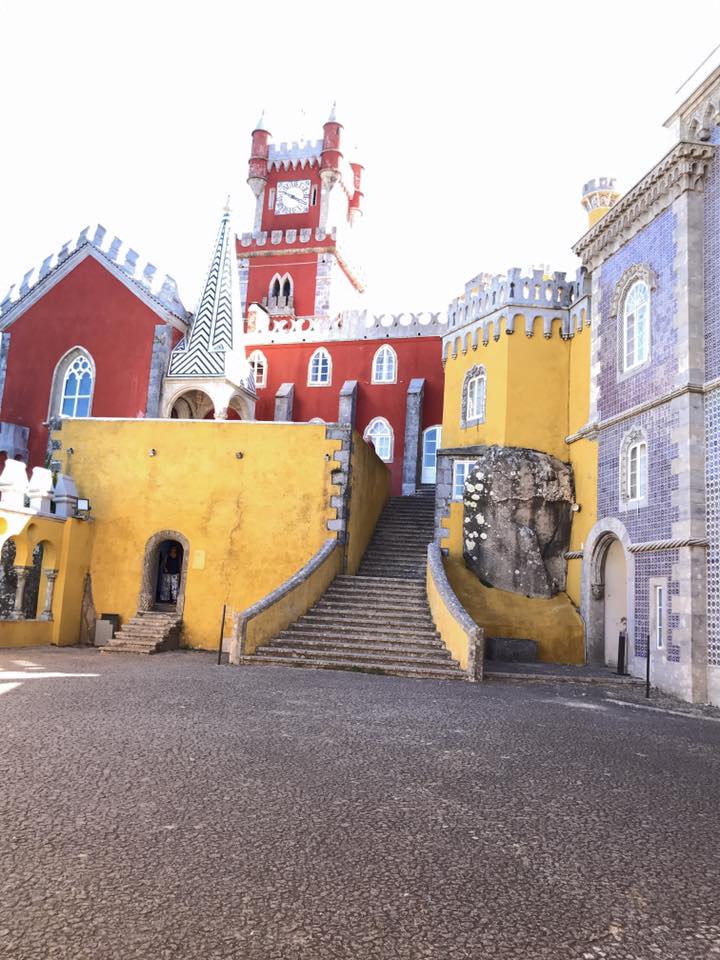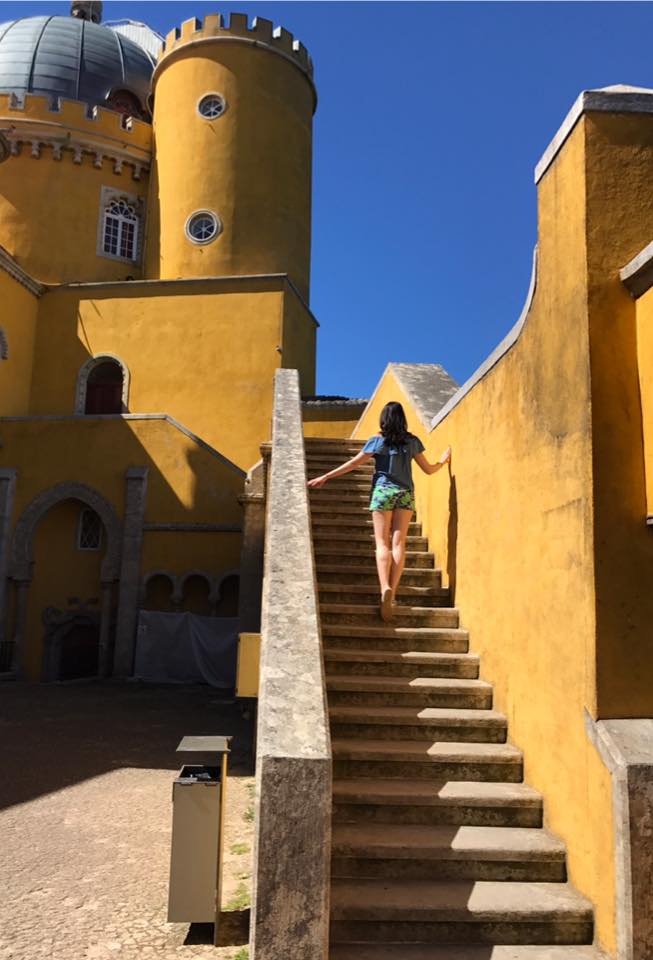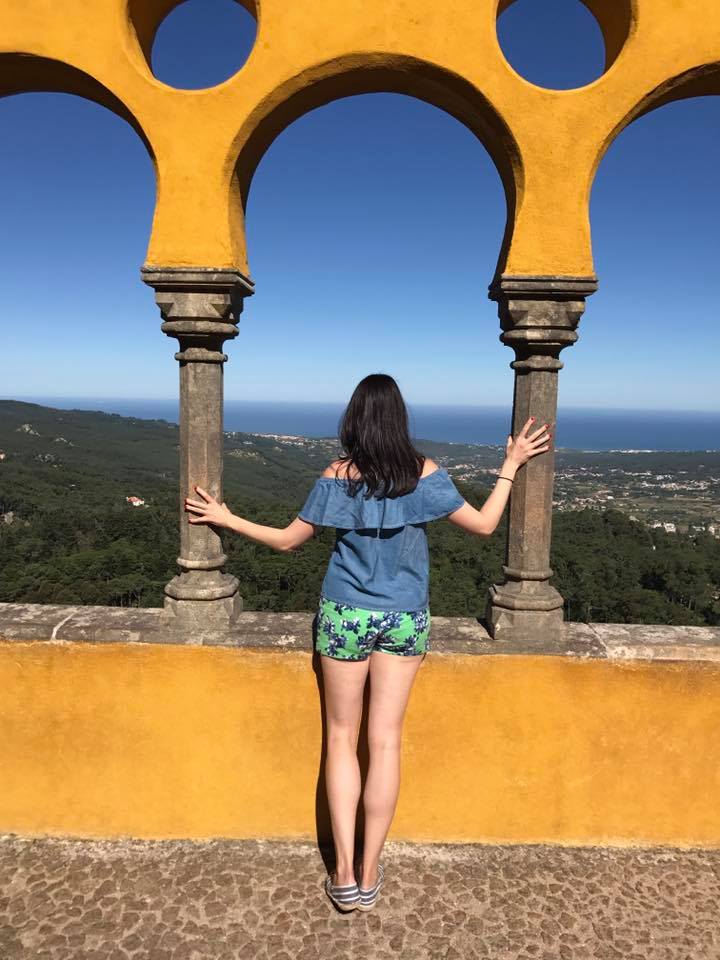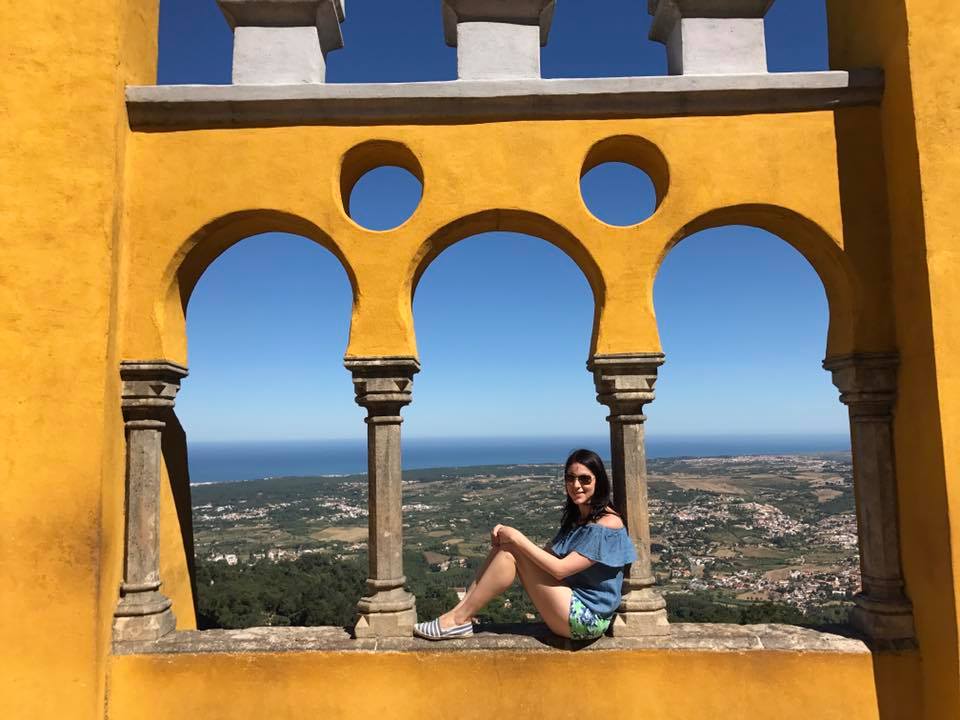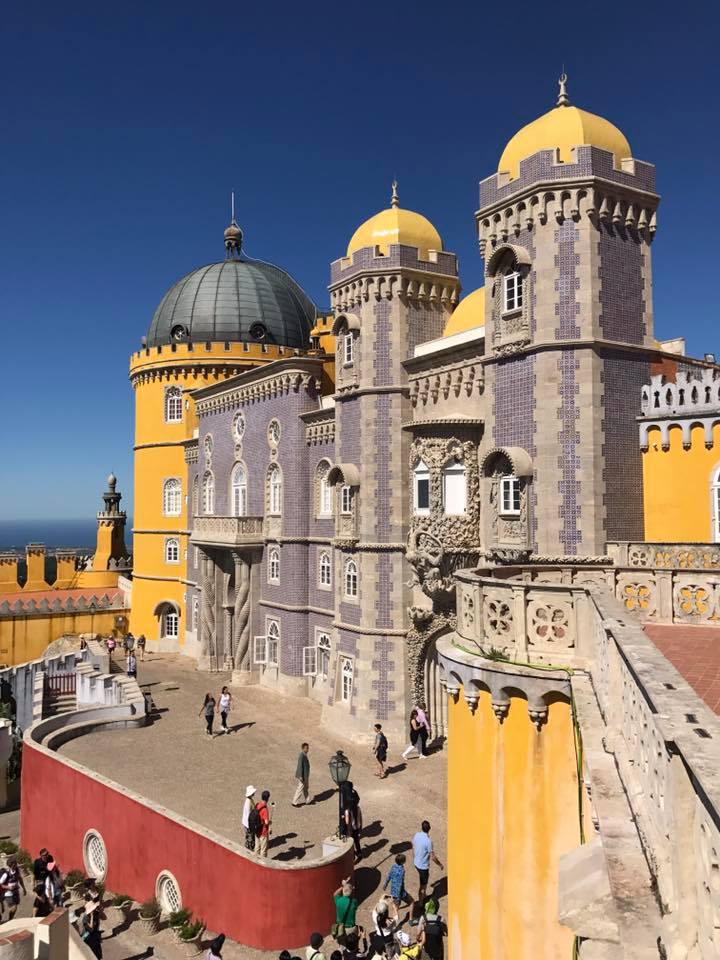 But don't think that all the eye candy is just on the exterior.  The interior of this palace is equally as impressive.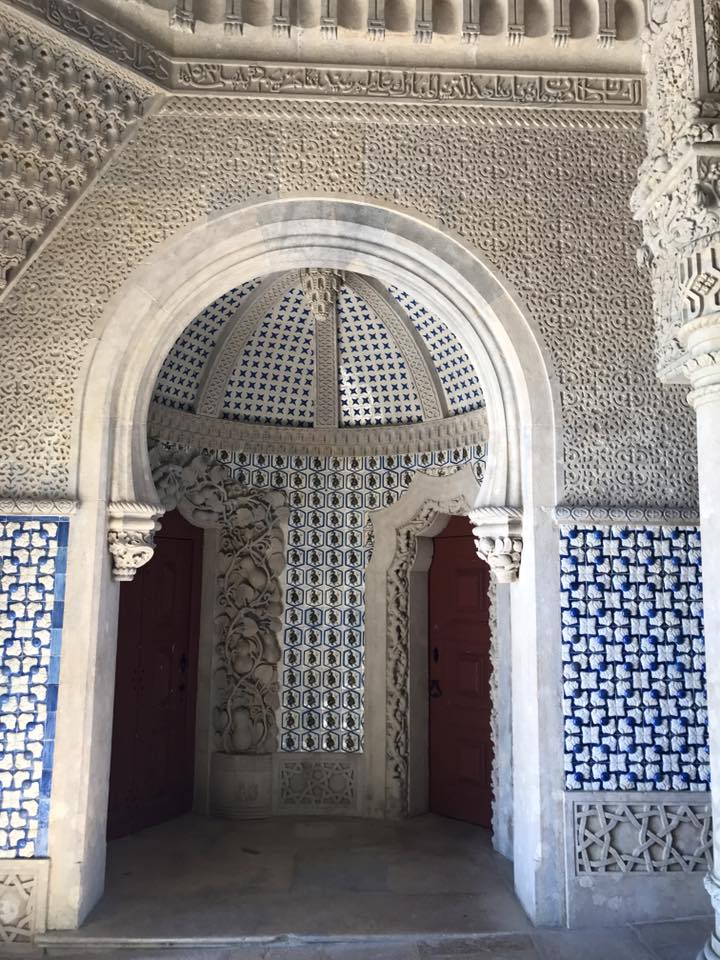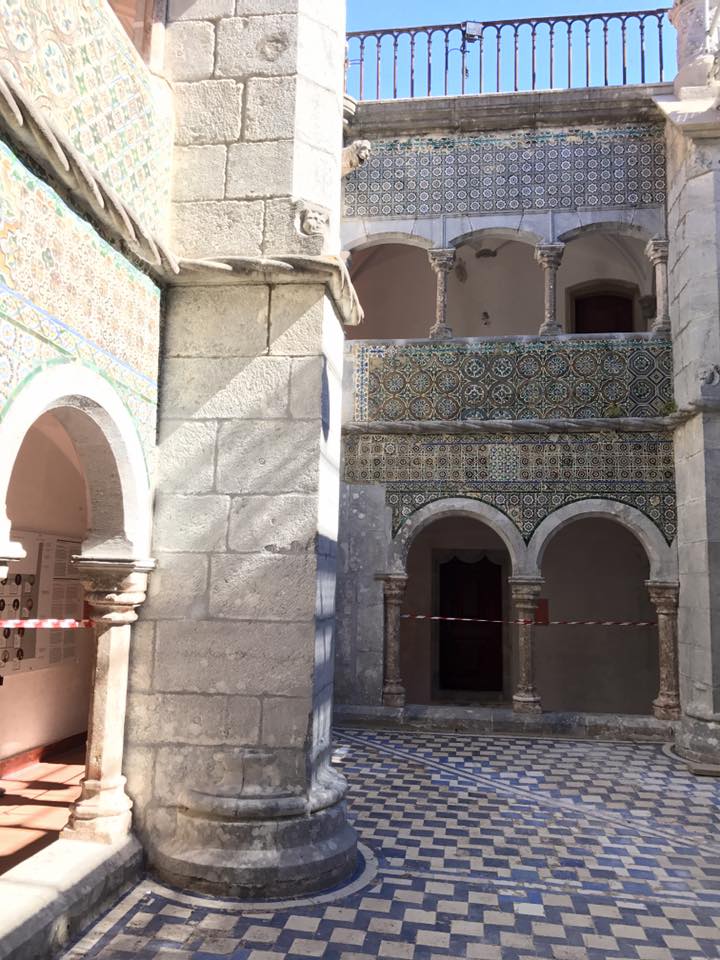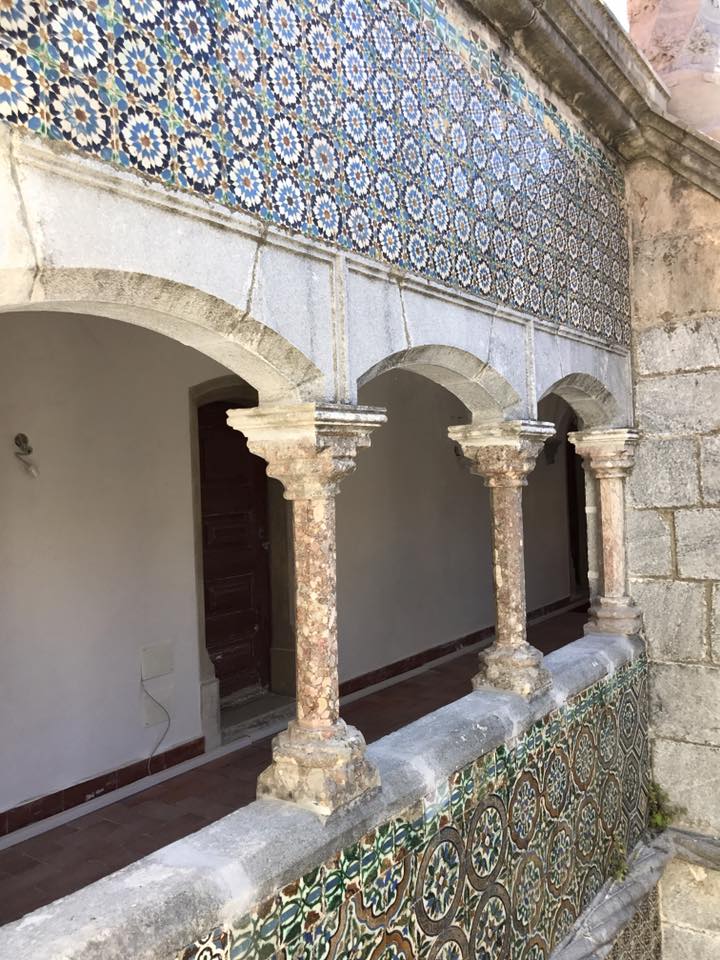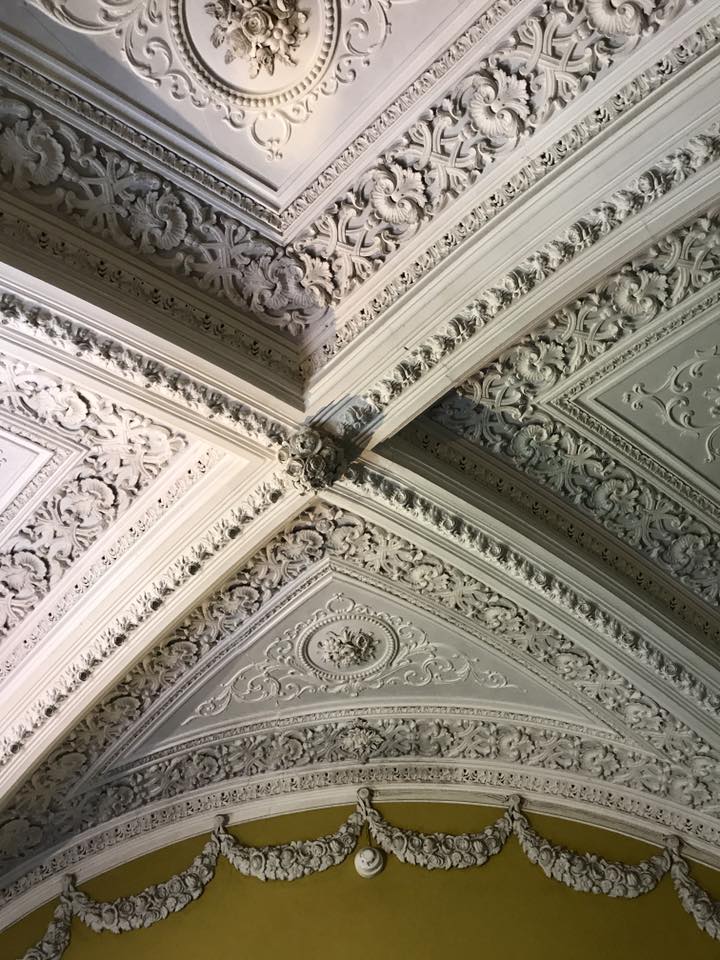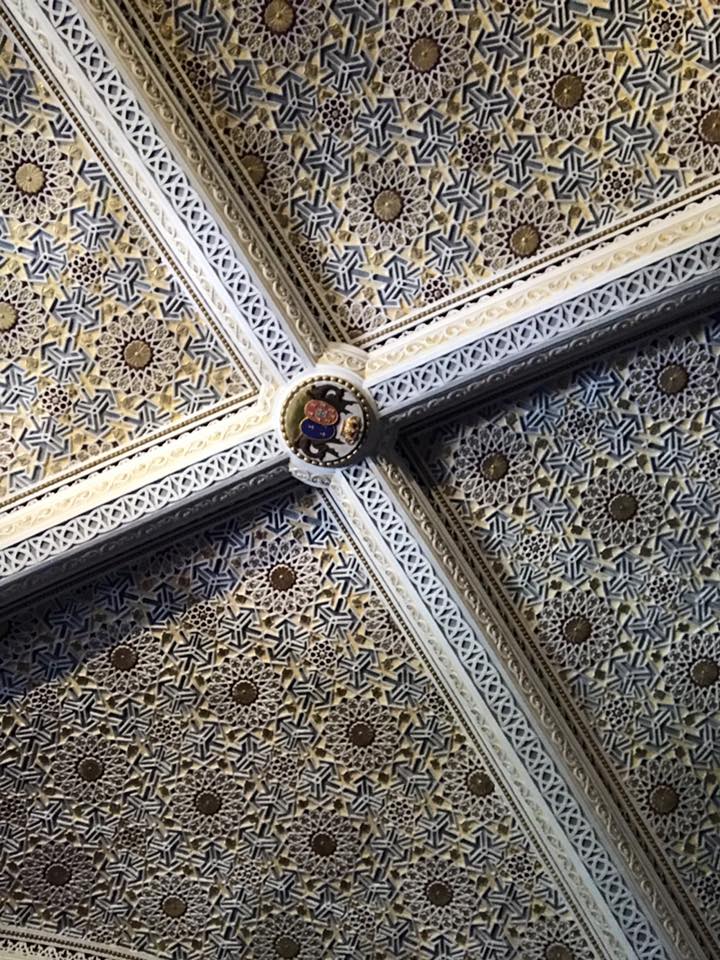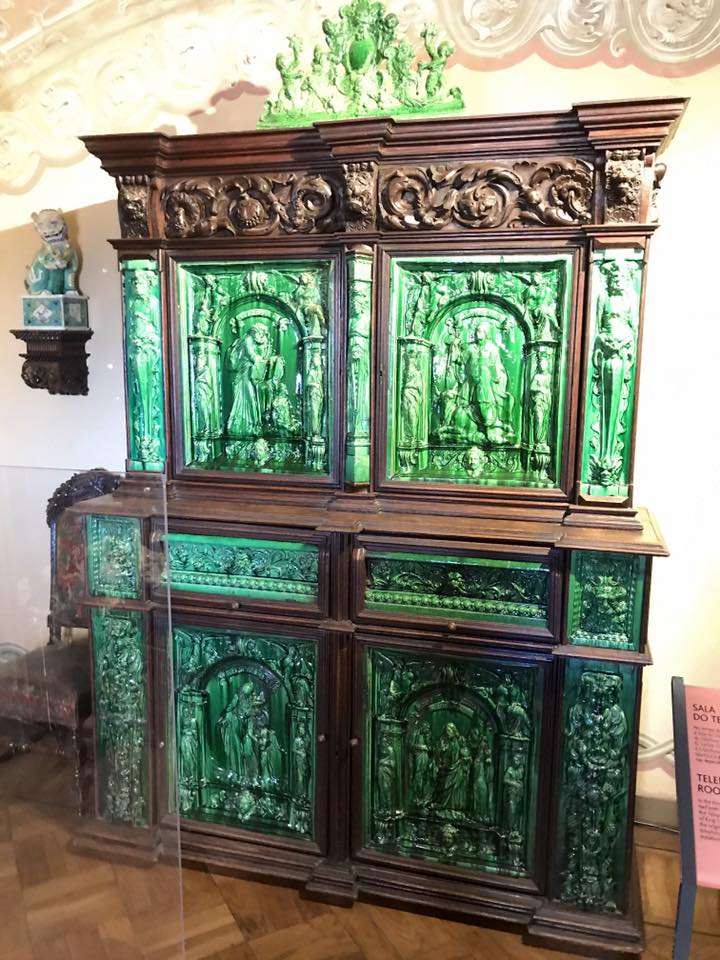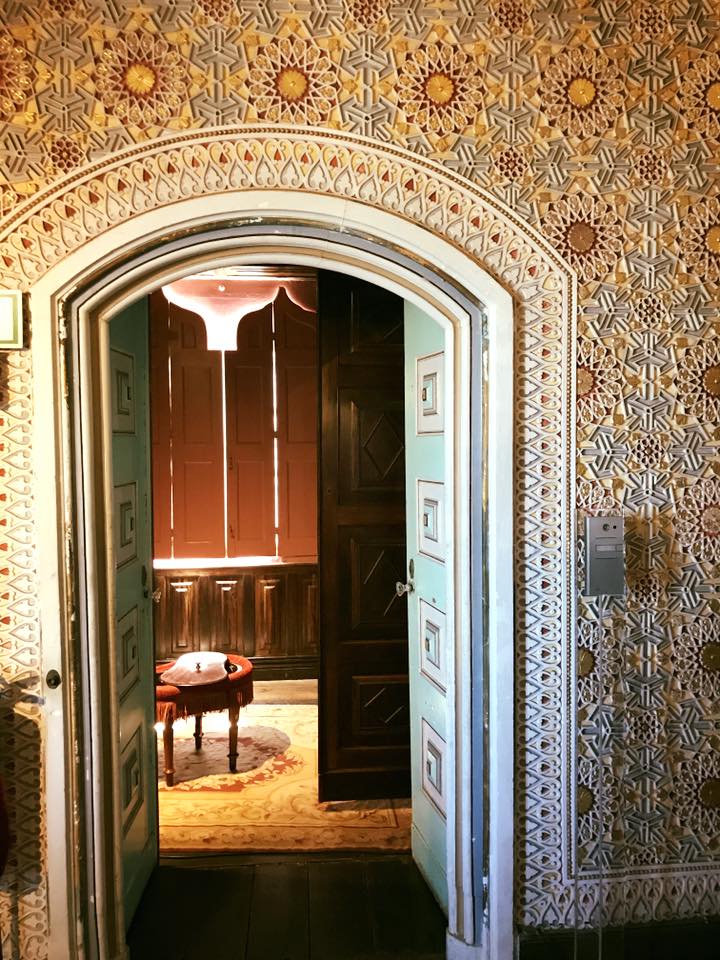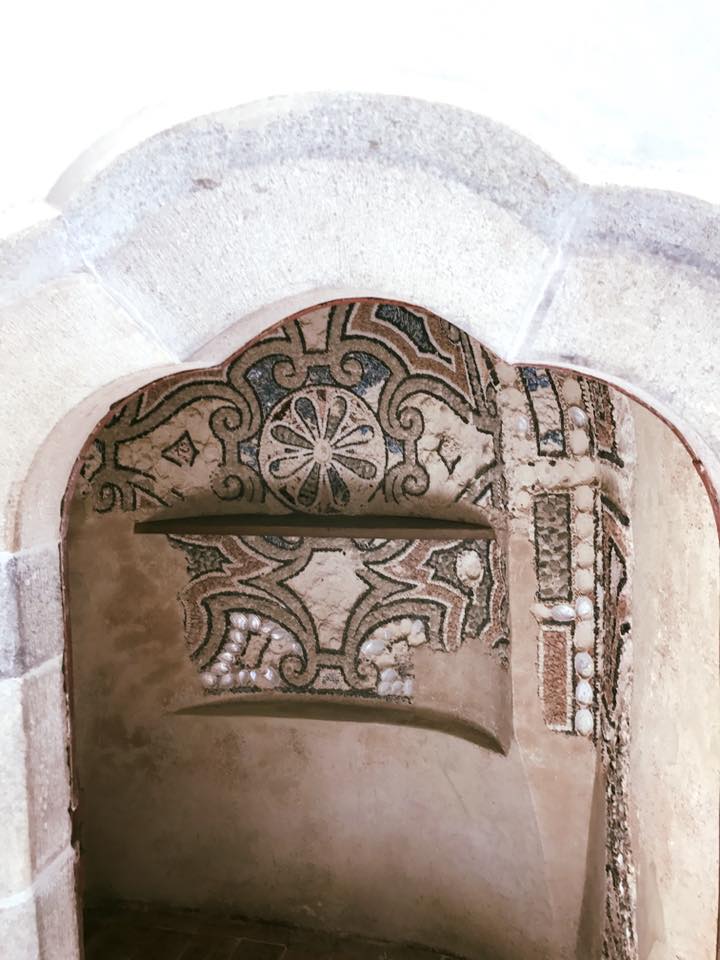 You can also walk around the palace complex using exterior walkways and get some incredible views of Sintra and the Sintra Mountains, including views of the Castelo dos Mouros (the Moorish Castle), which pre-dates the Pena Palace by about 1,000 years.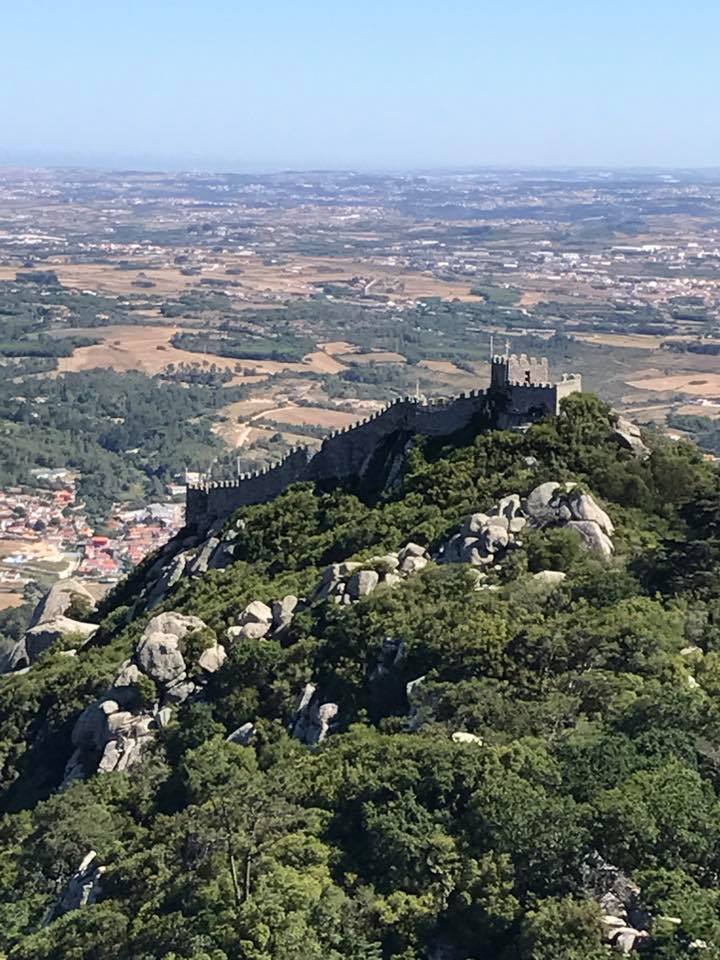 We left the palace just as throngs of tour groups started filing in, and we headed back to Sintra's town center to do some exploring. First, stop – snack time! We stopped at this little cafe, the oldest and most popular in the region to try the local queijadas, Sintra's version of a pastel de nata (the ubiquitous Portuguese custard tart) made with a sweet cheese filling.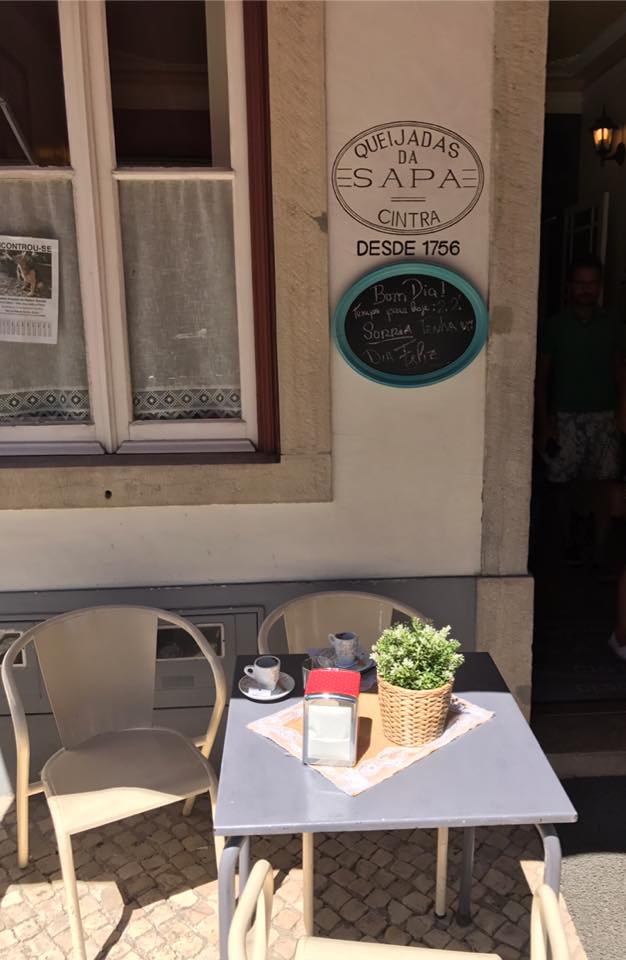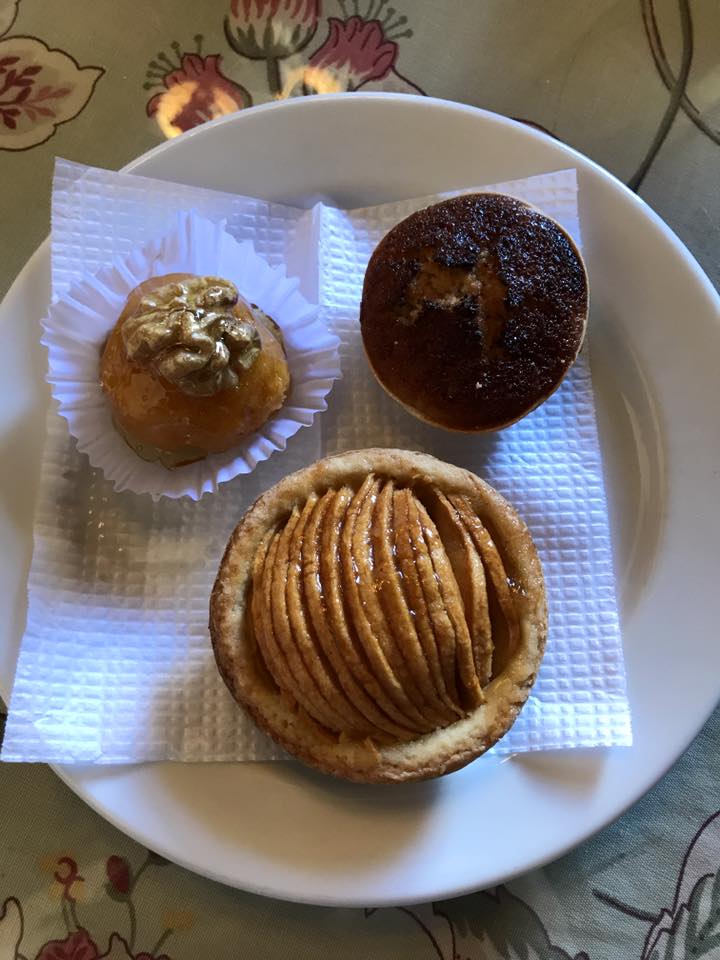 Sit inside by the window to enjoy a fantastic view.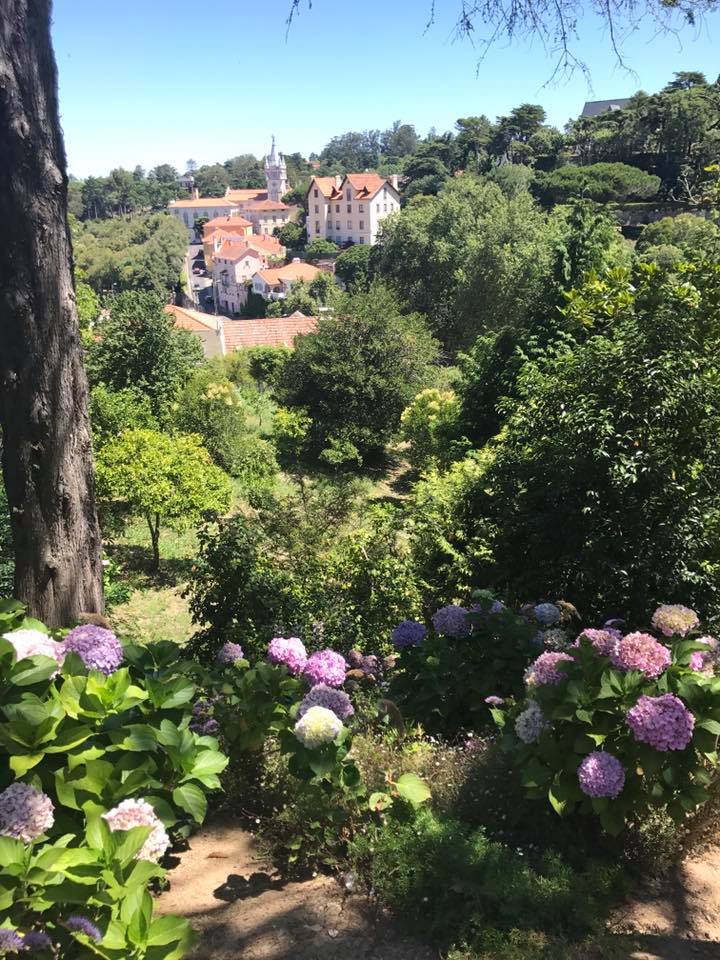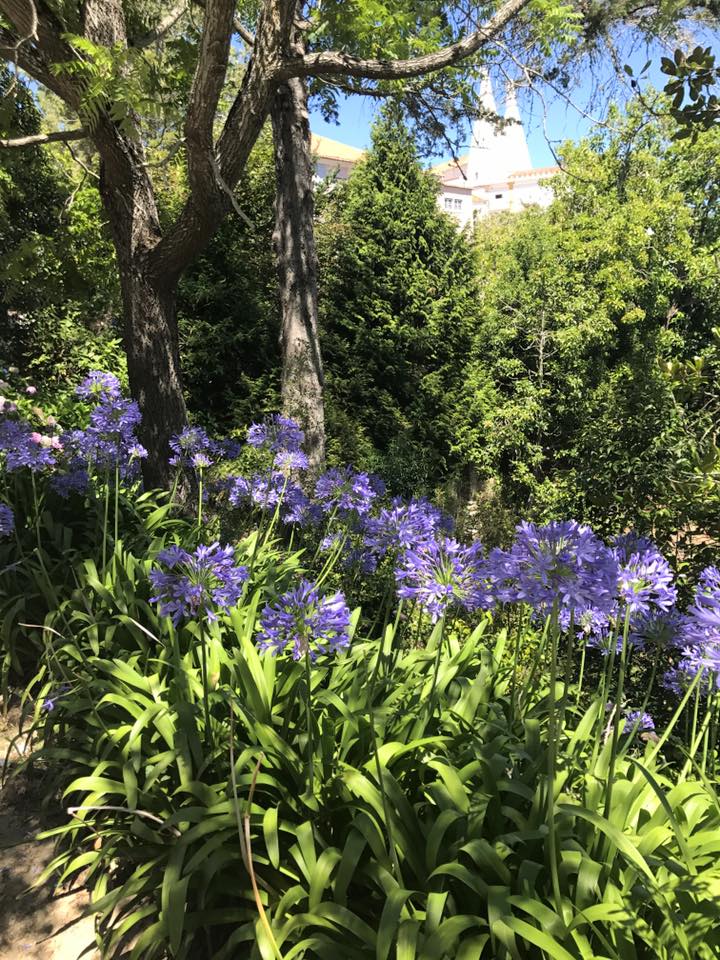 The little town of Sintra is so charming, with darling cobbled streets that are lined with shops and cafes. After our brief snack stop, we made our way to the National Palace of Sintra, situated in the heart of Sintra.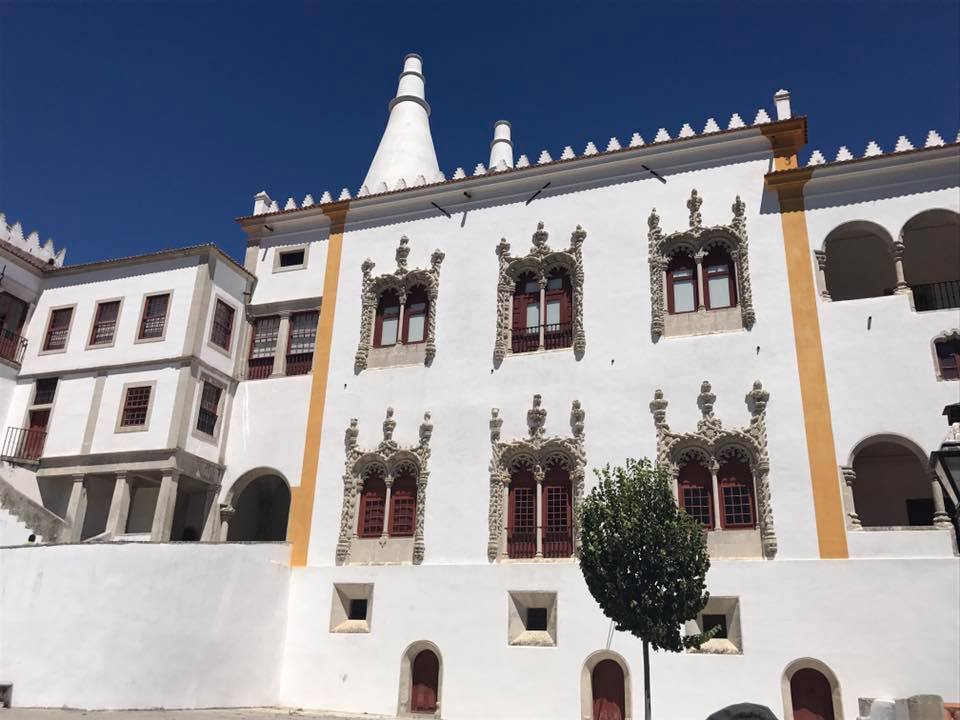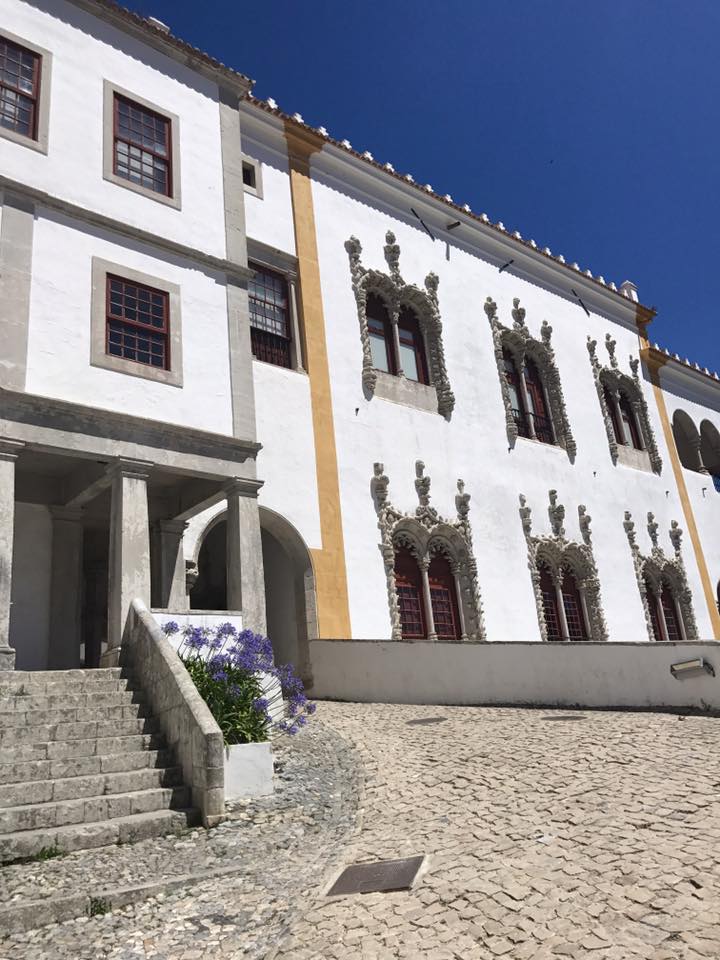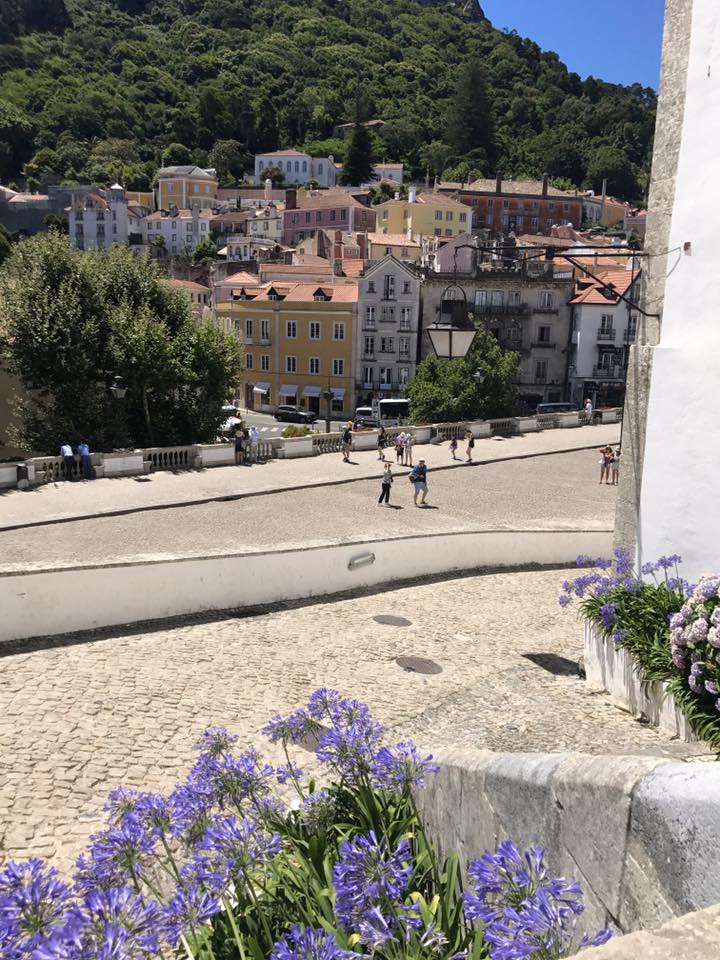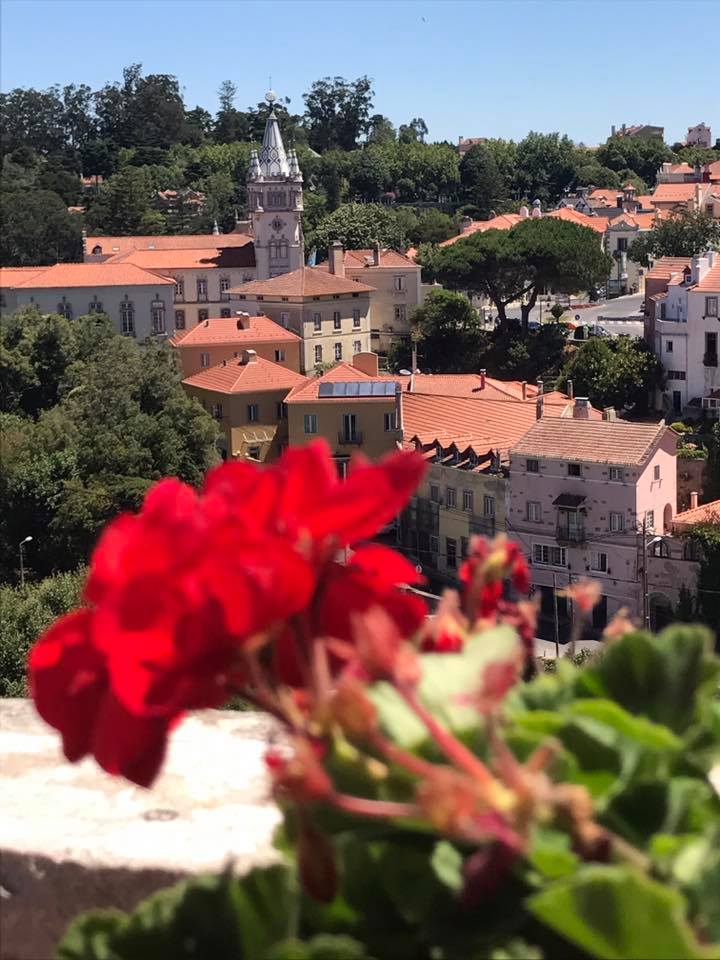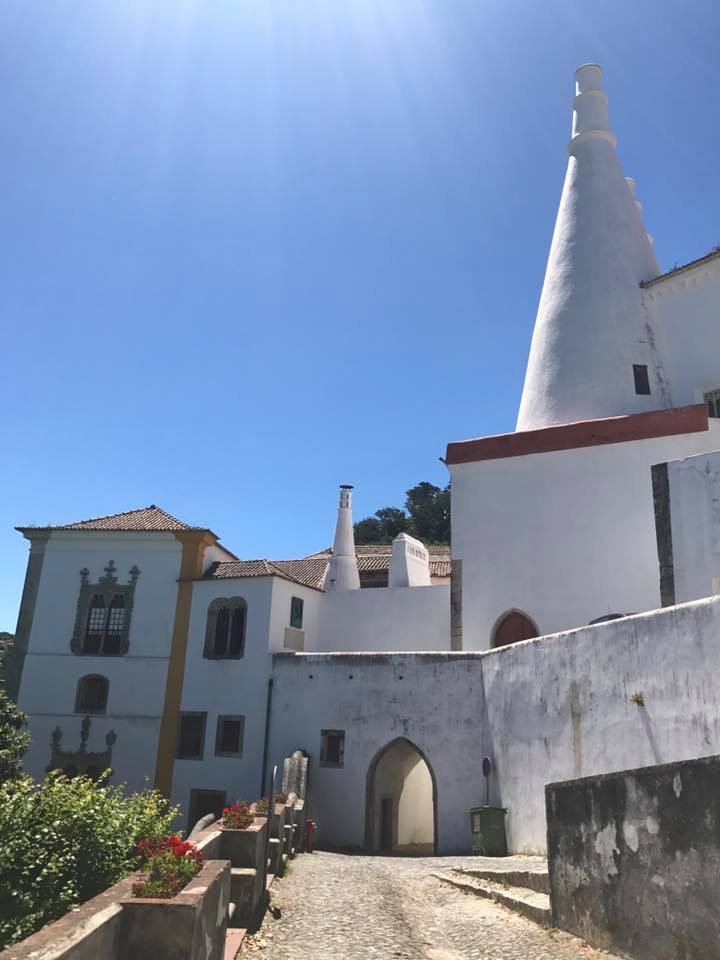 We spent the remainder of our time exploring the shops, streets, and corners of this beautiful little city.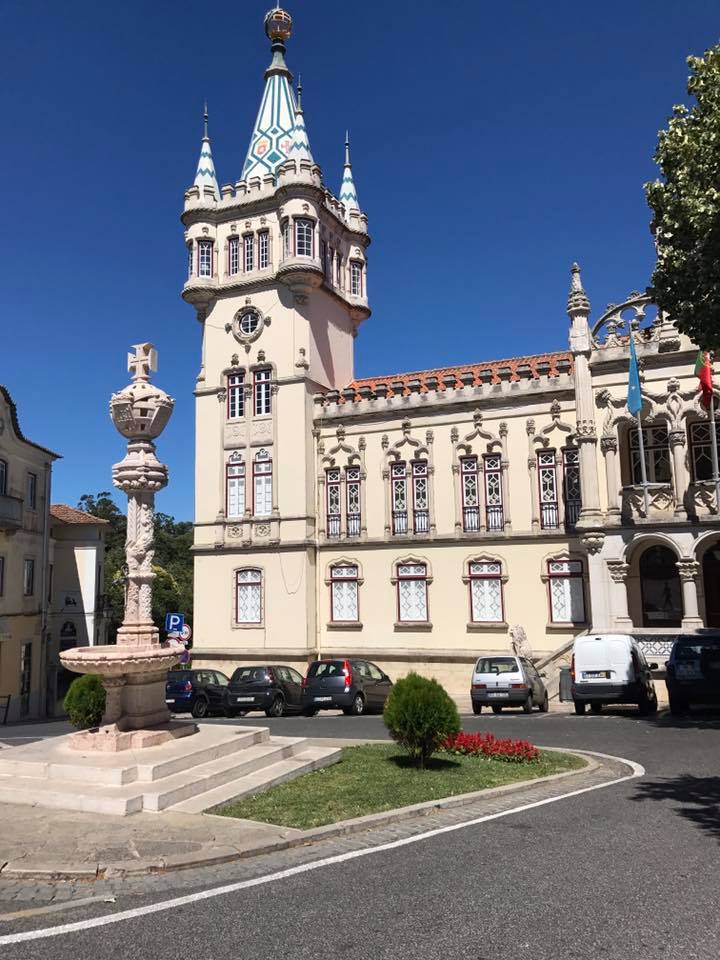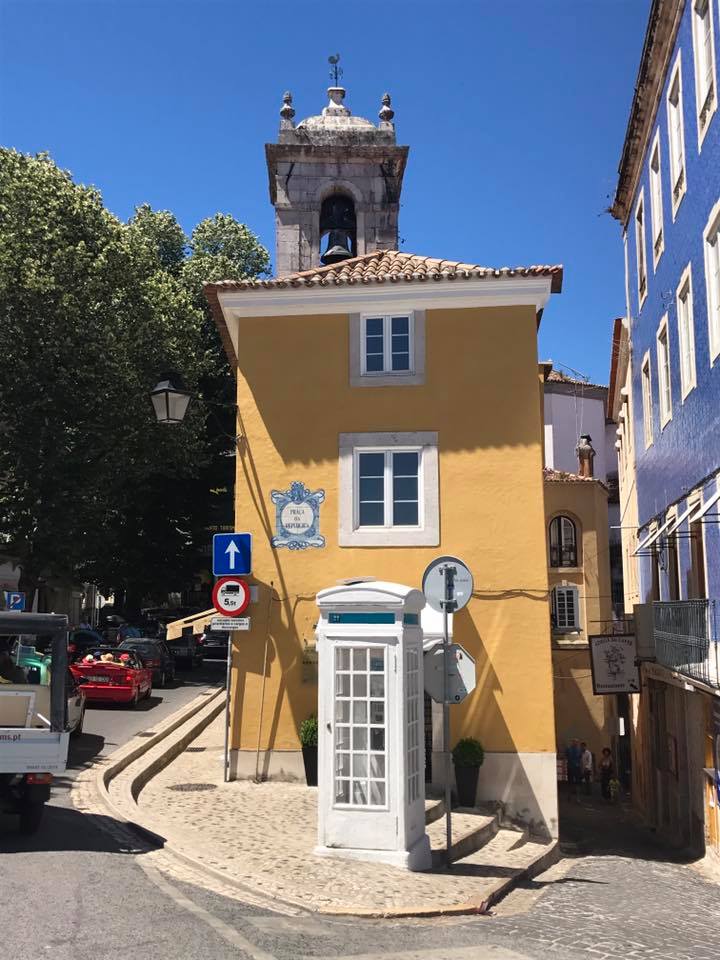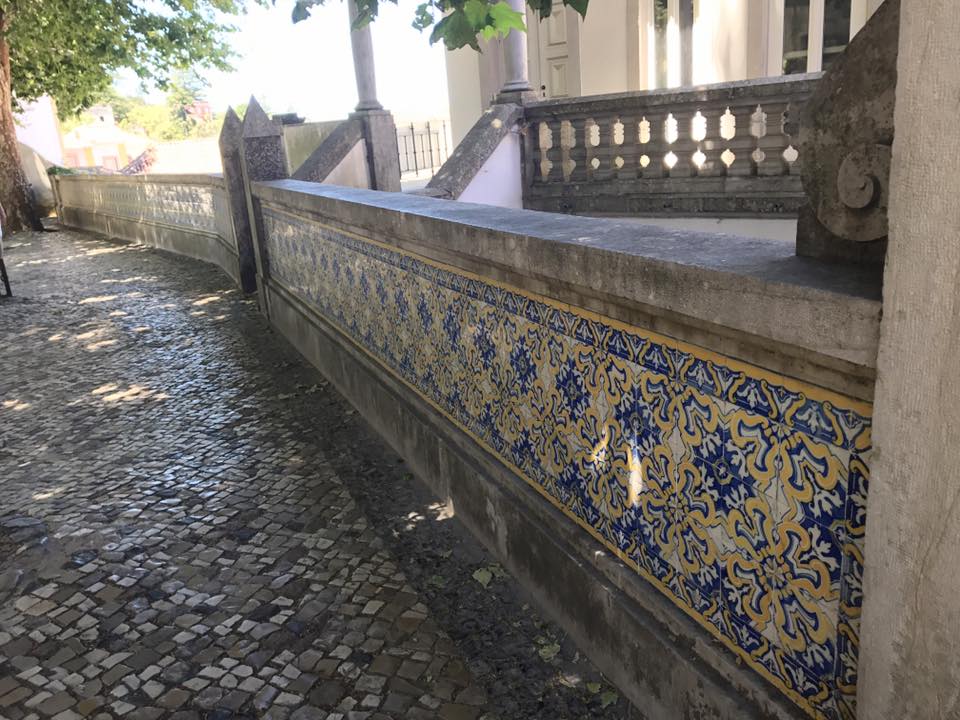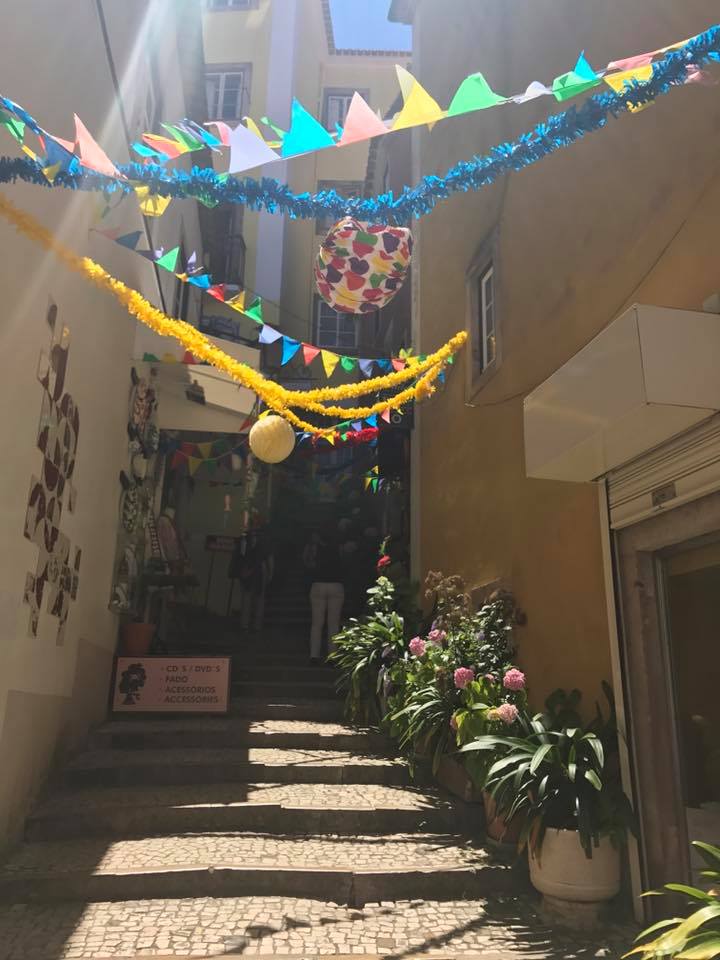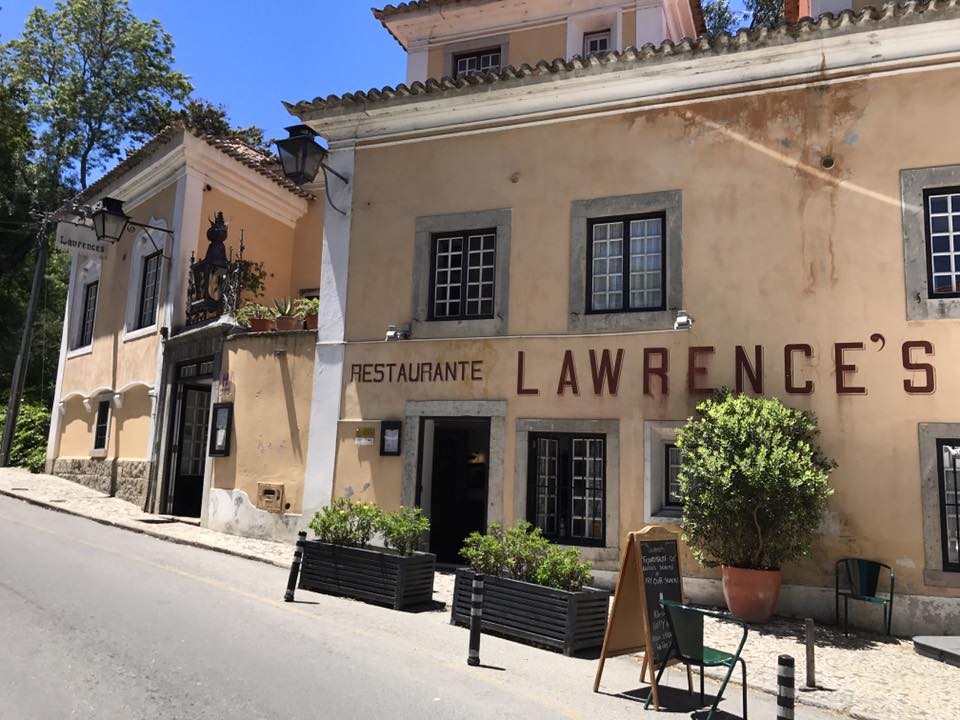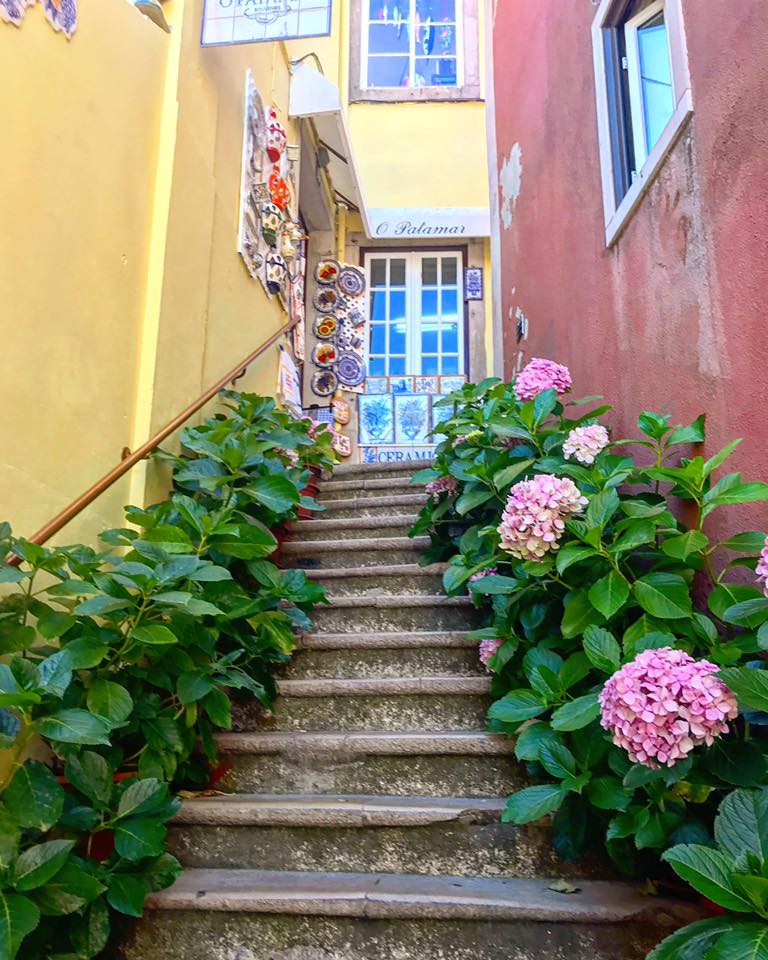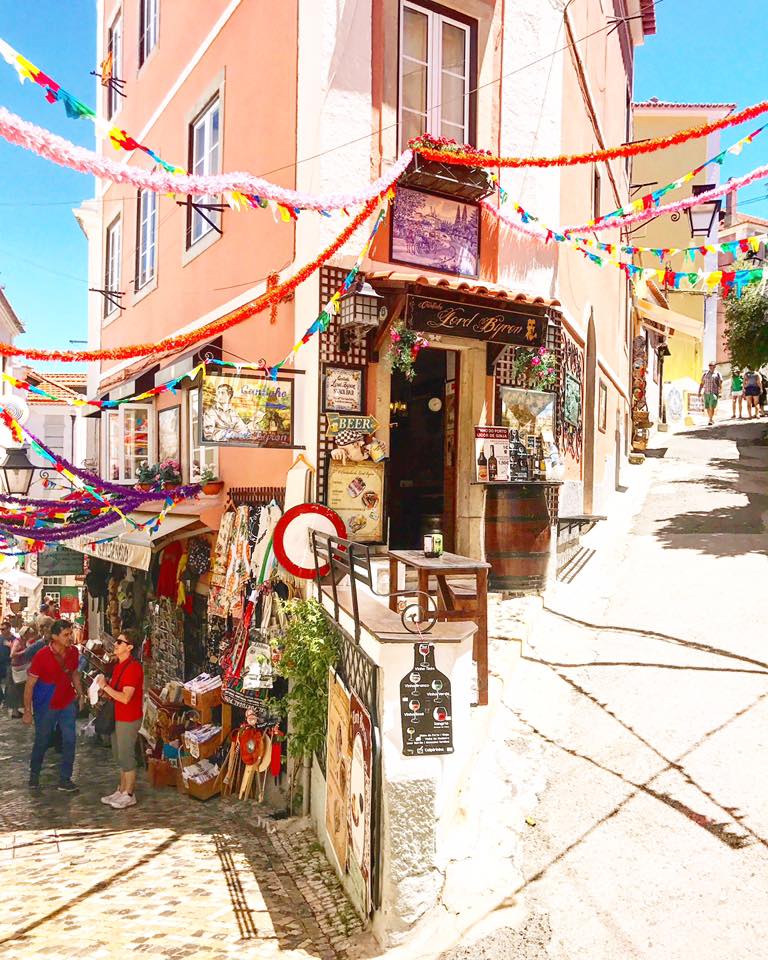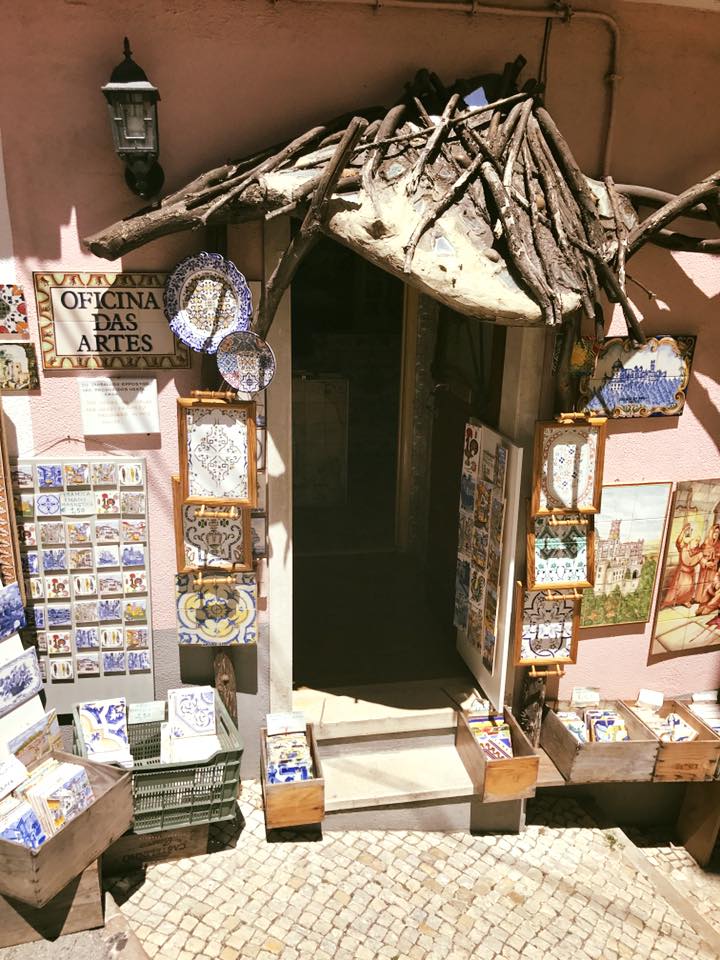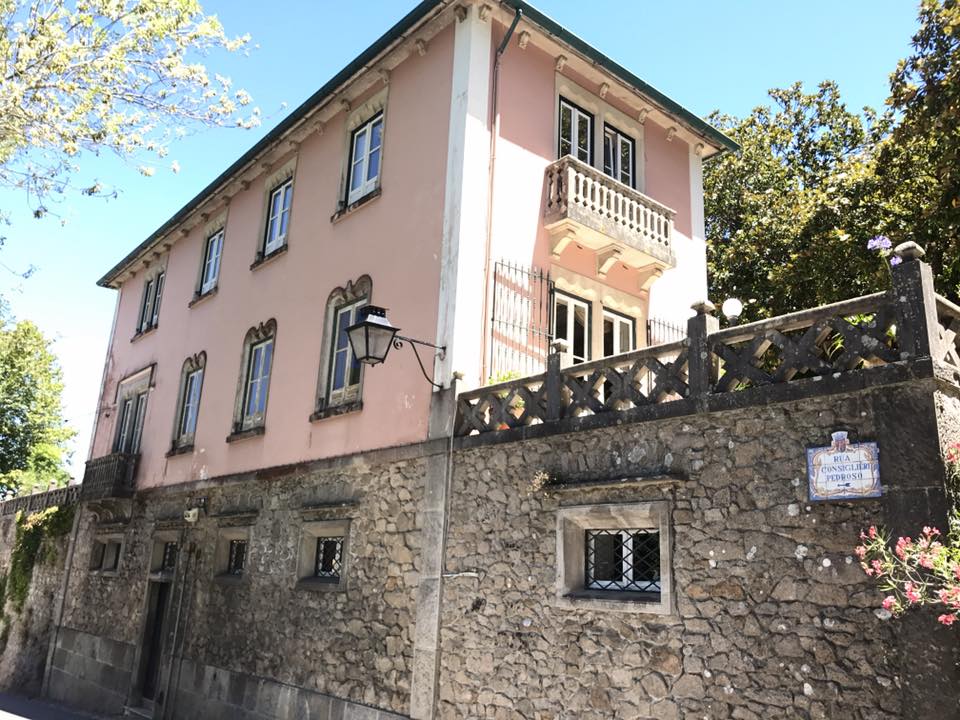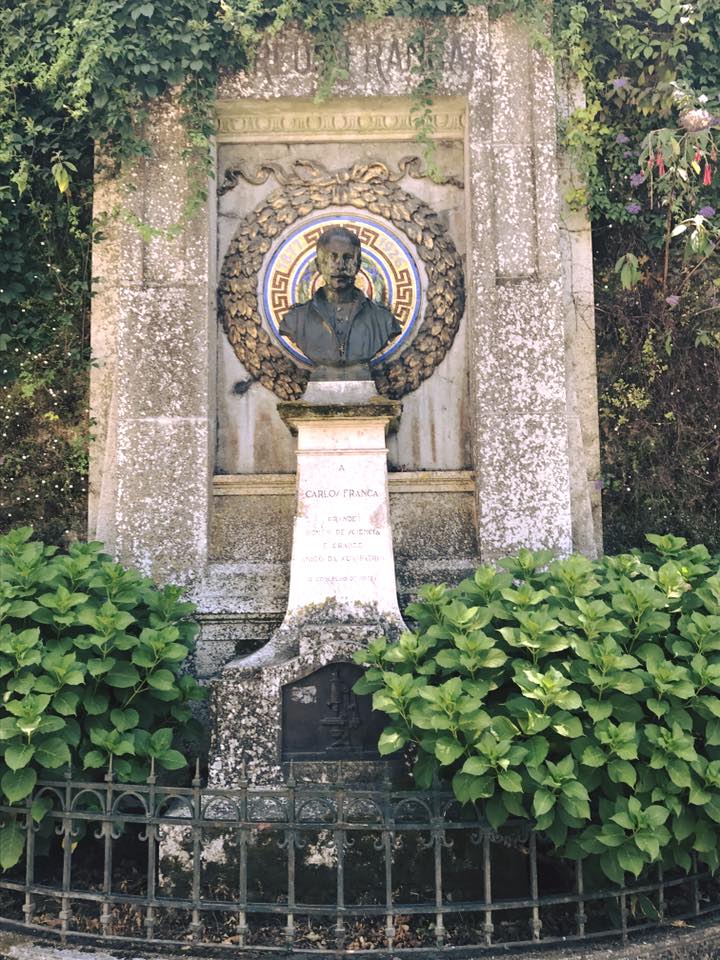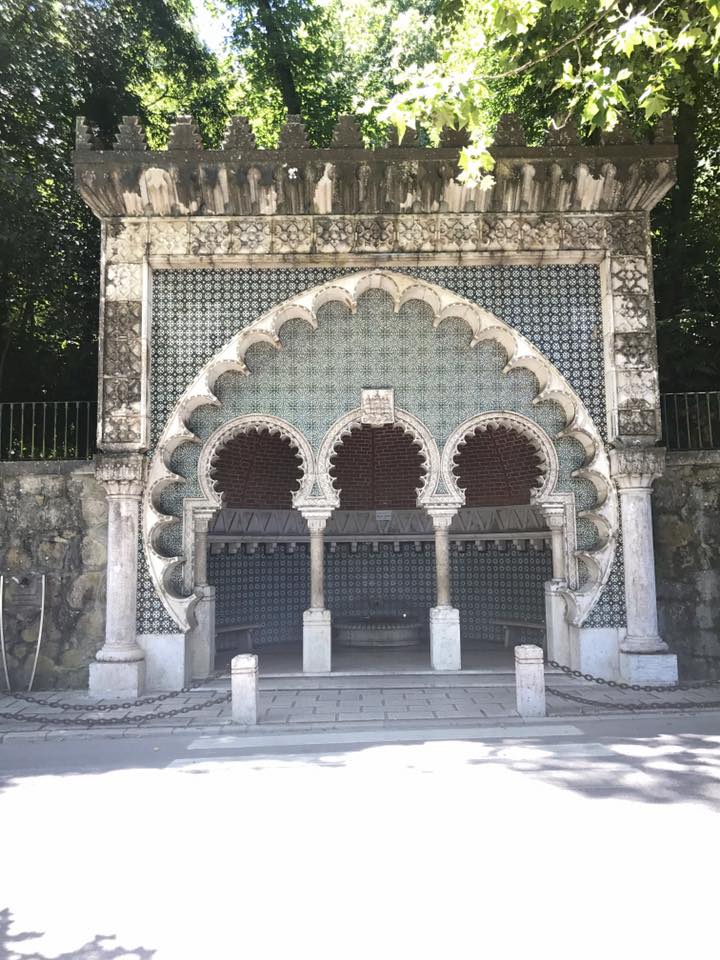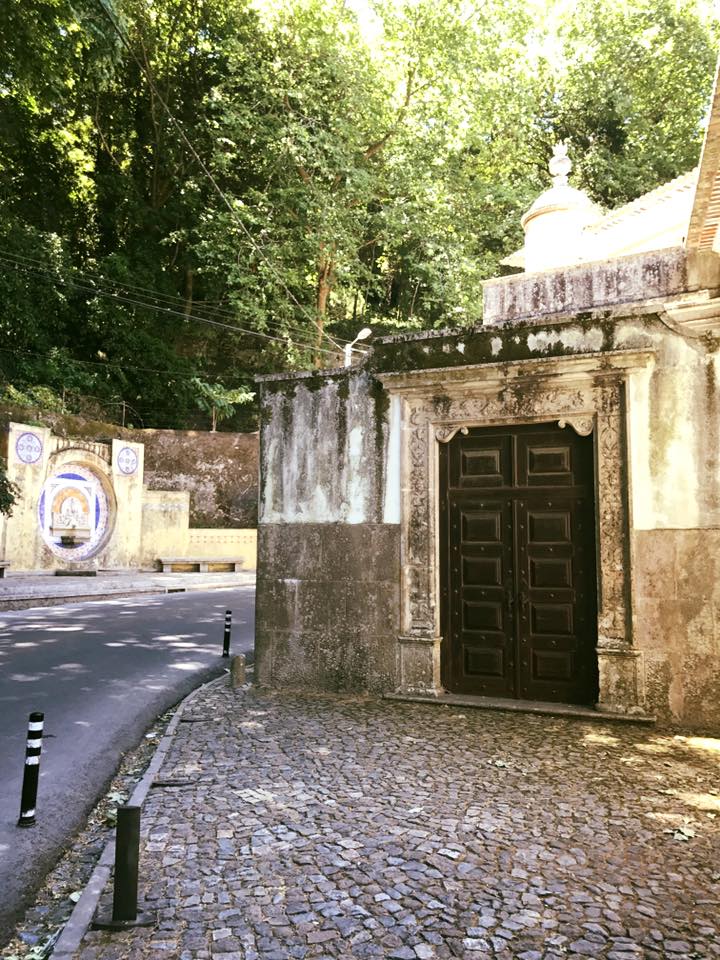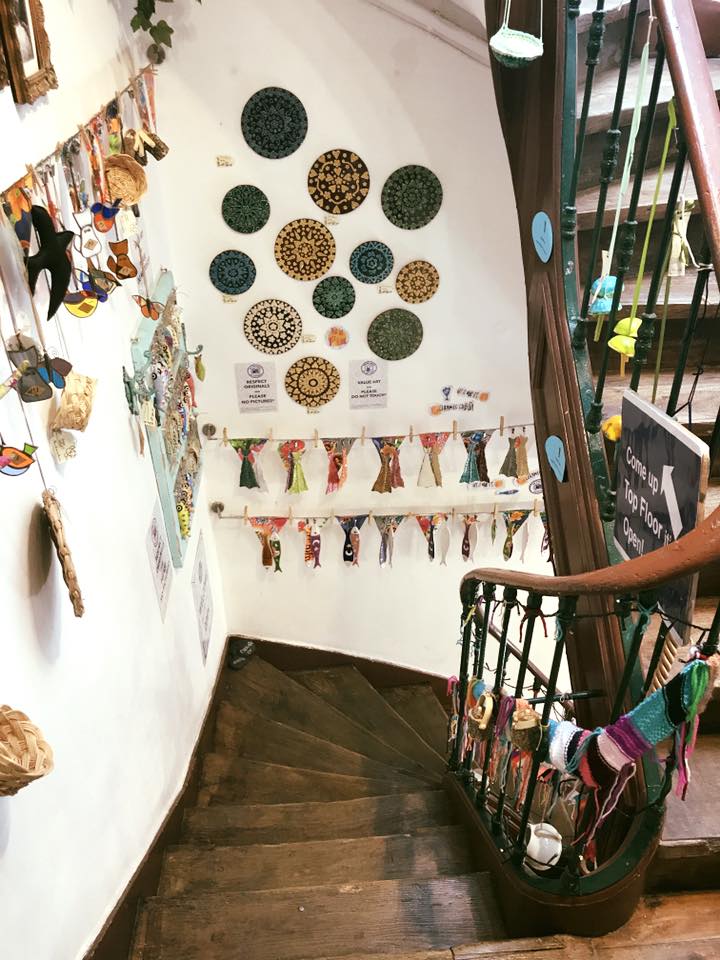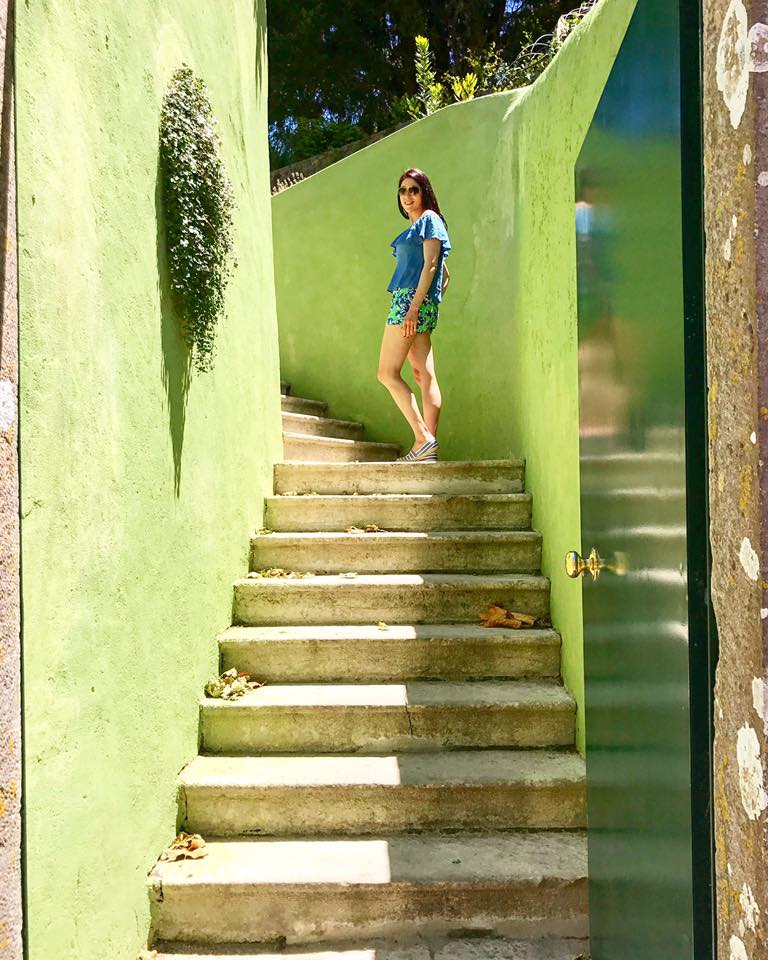 Diogo suggested that we head to the coast for lunch so that we can eat at an authentic Portuguese family-owned restaurant and visit Cabo da Roca, the westernmost part of mainland Portugal and continental Europe.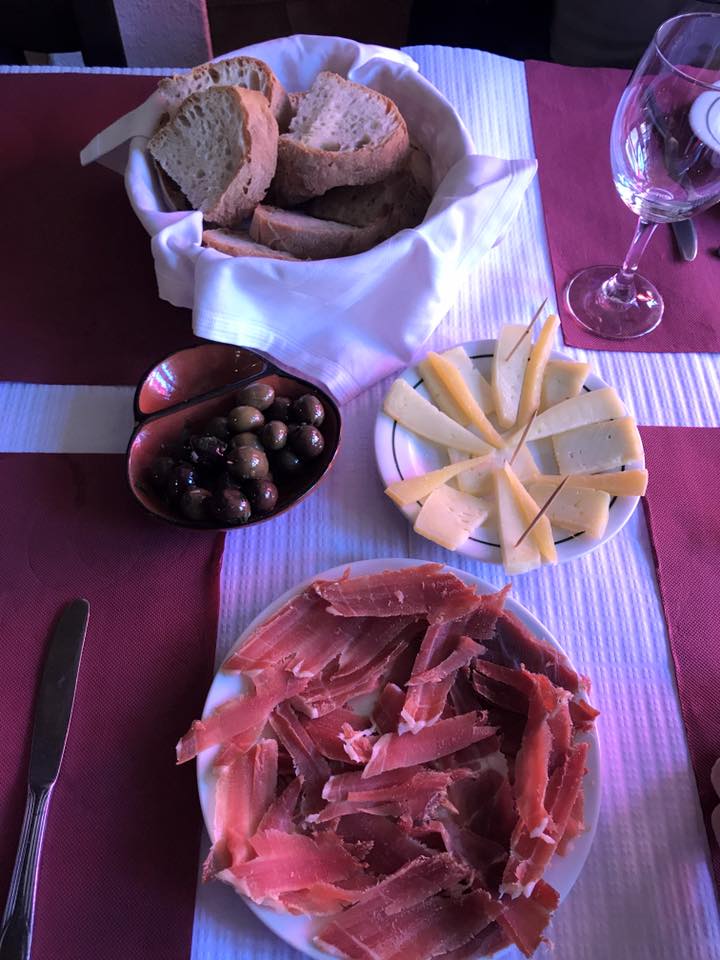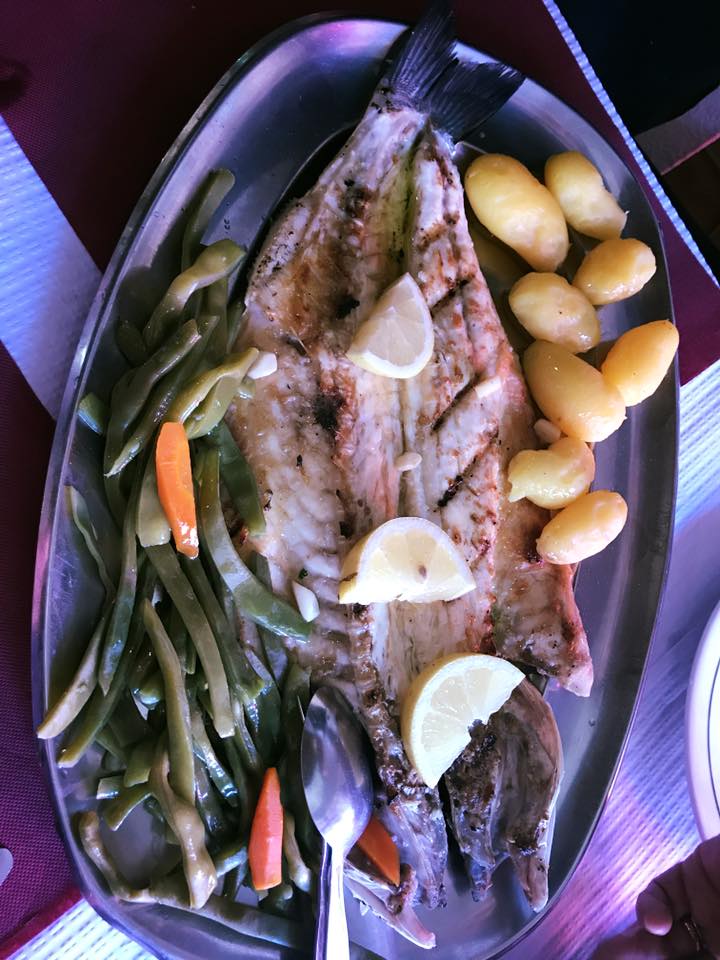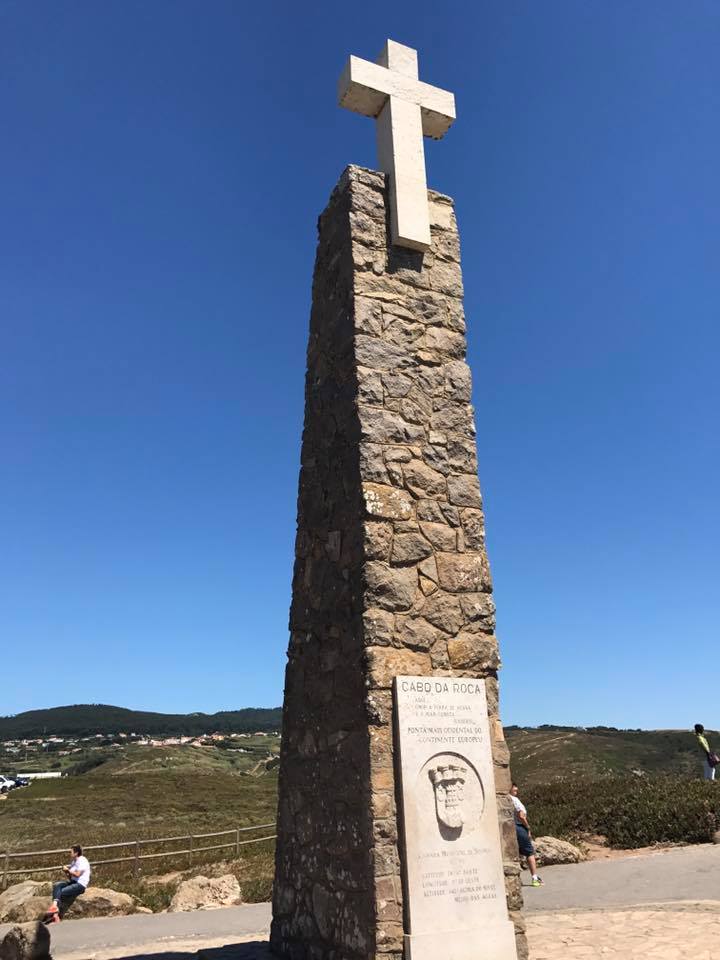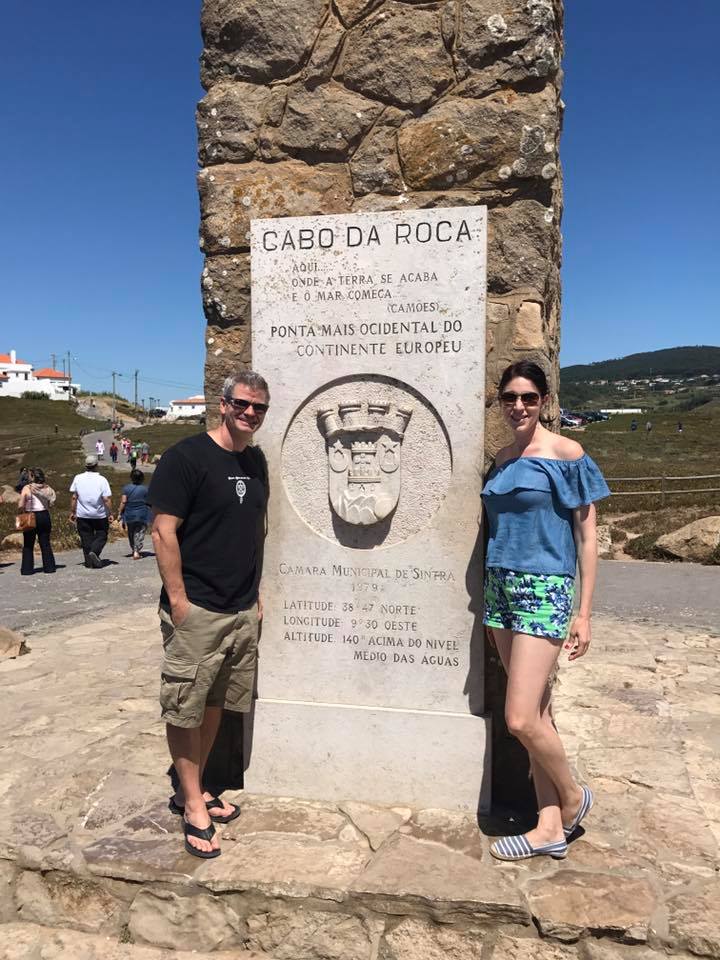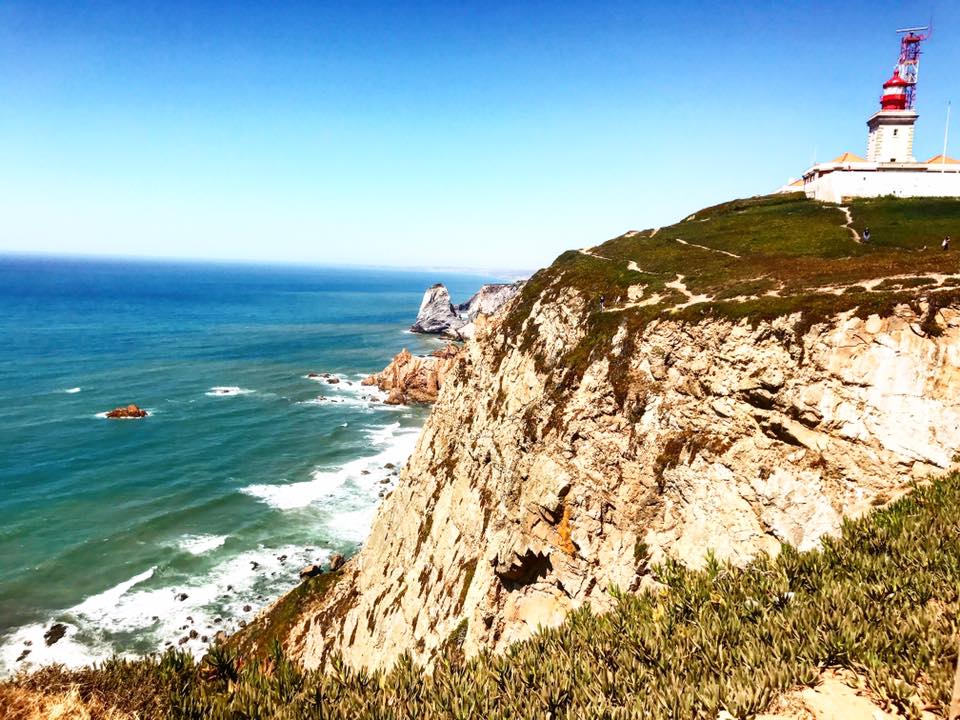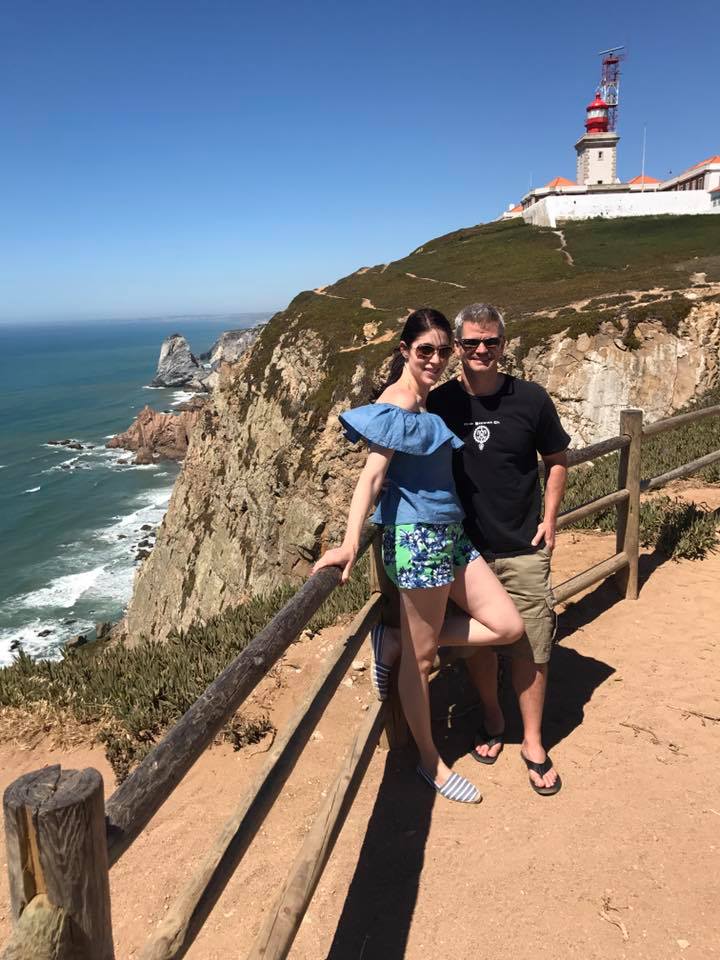 Next, Diogo took us to a secret spot that I promised him I would not identify in this post where we had the landscape and beautiful views all to ourselves!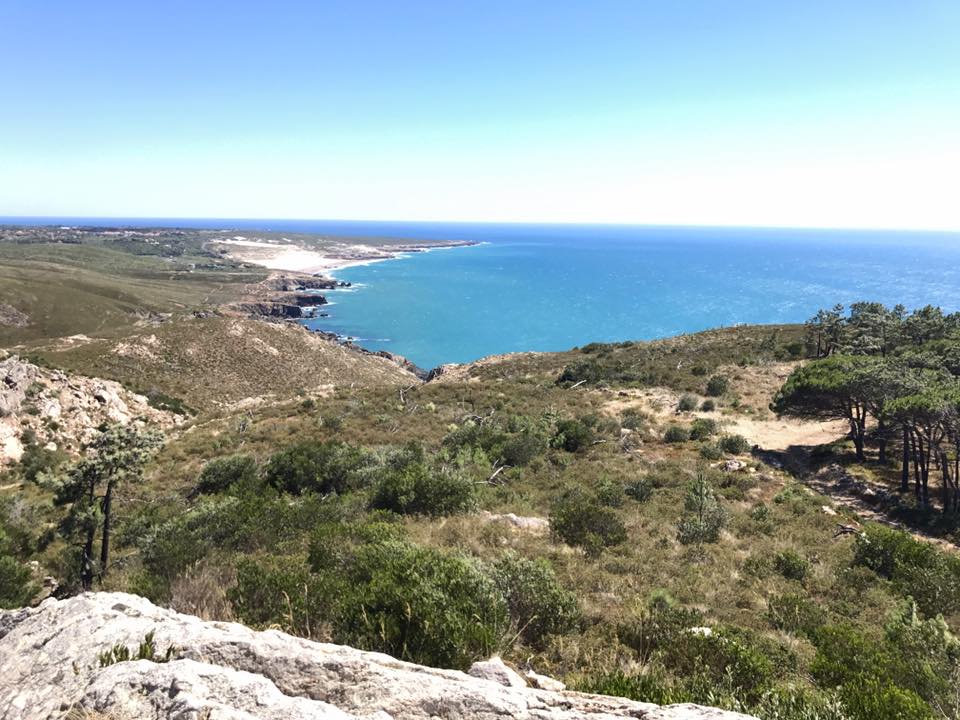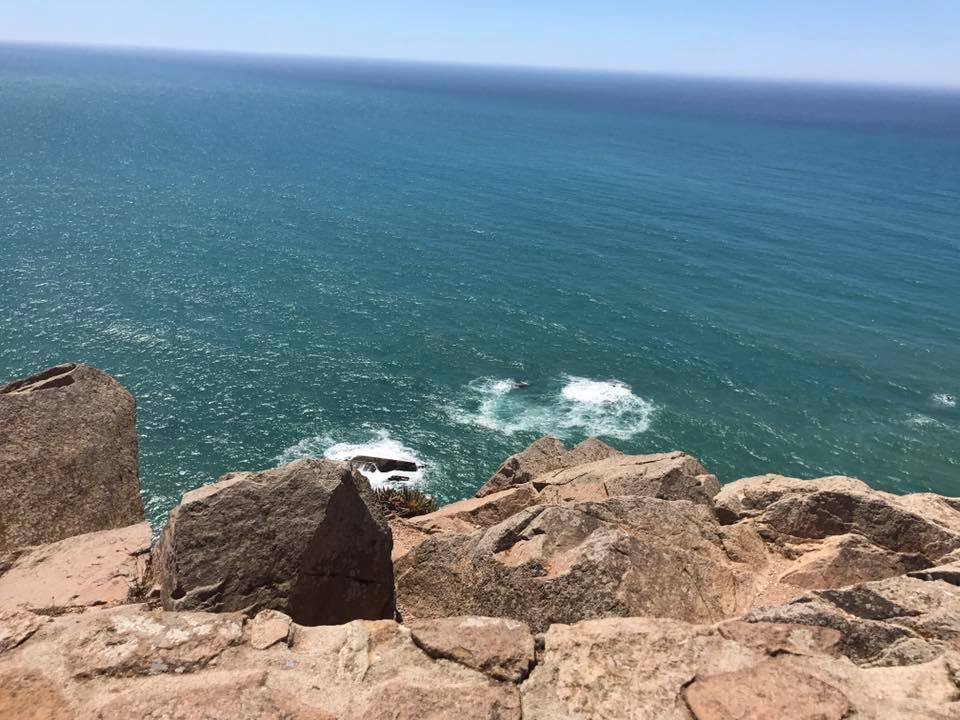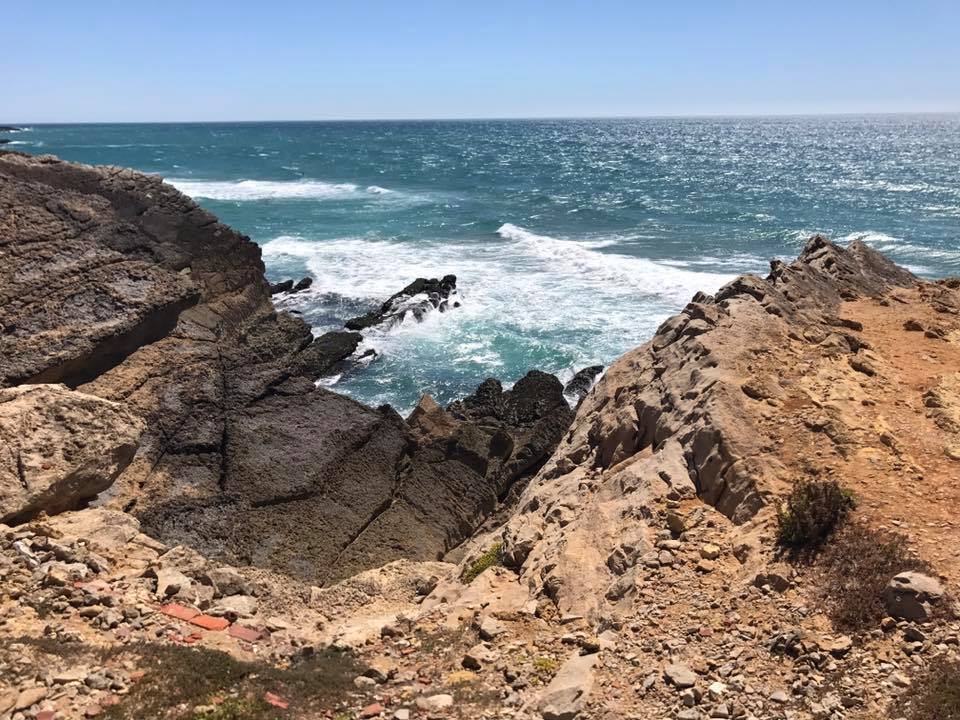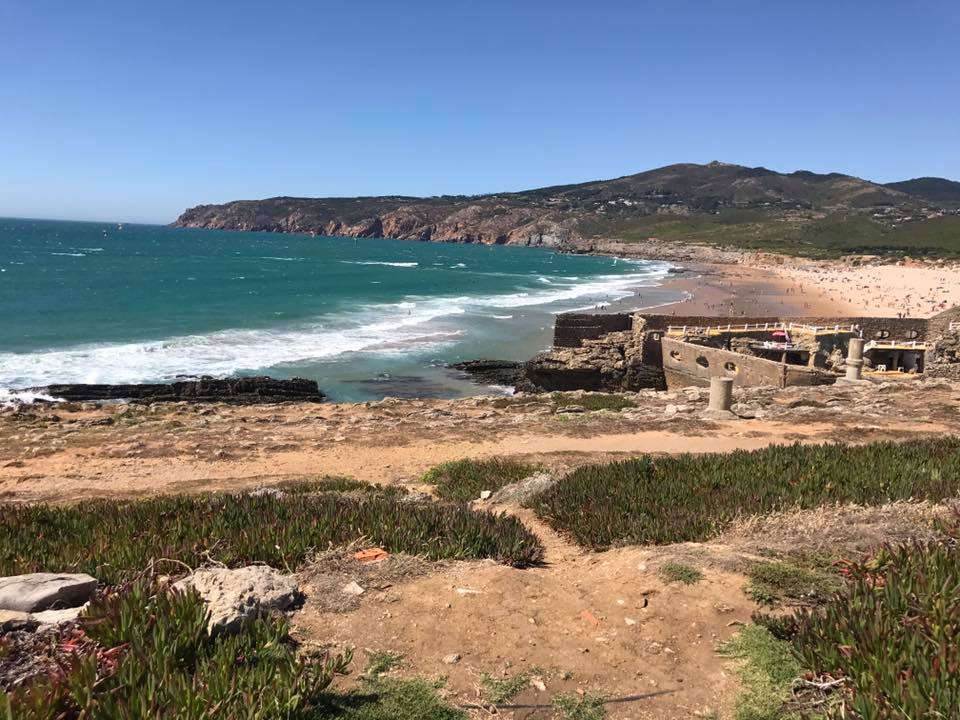 We ended our day in the beautiful seaside city of Cascais.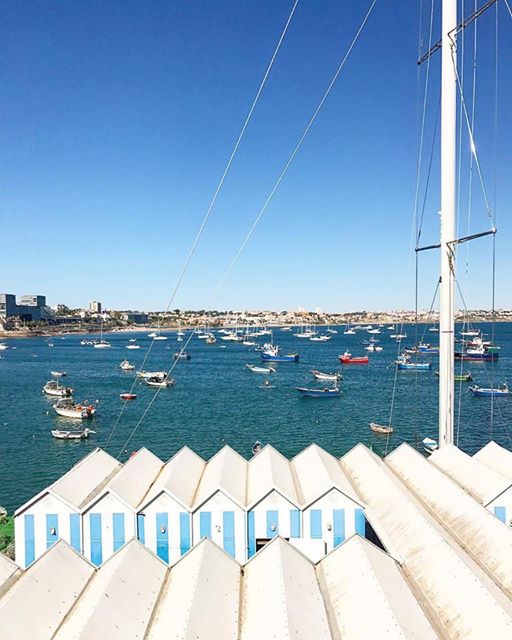 Honestly, our day trip to Sintra was my favorite part of our Portugal visit. But, I left Sintra feeling like I really just scratched the surface. To really appreciate Sintra, I think you need to stay here for at least one night, but probably two nights. There were so many sites that we did not get to explore, like The Quinta Regaleira, which has this beautiful spiral and courtyard inside (courtesy of Mr. Google):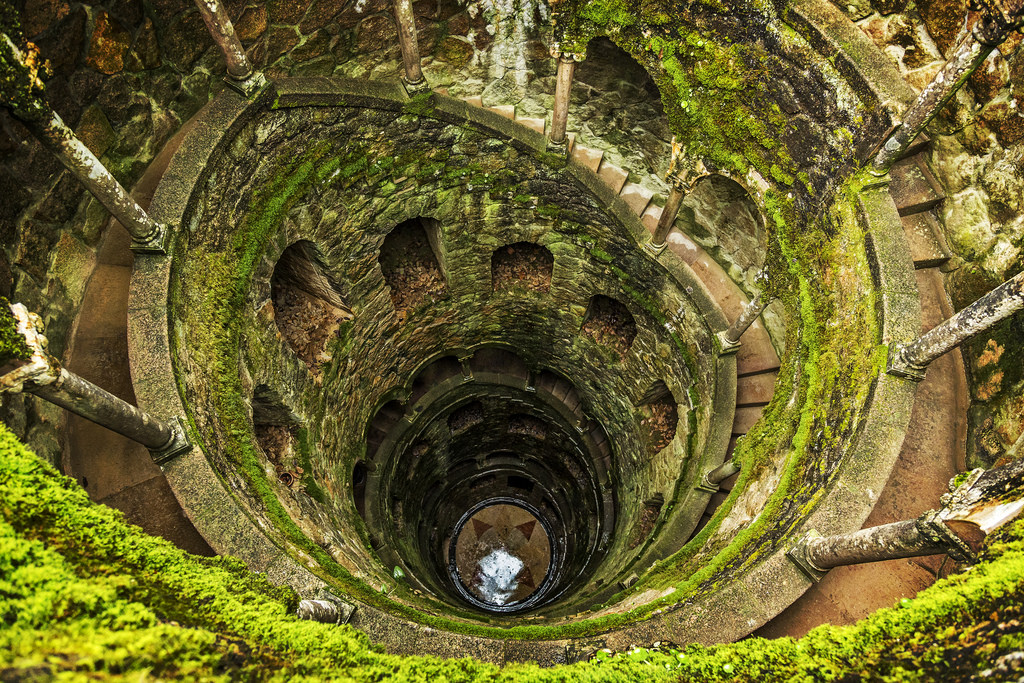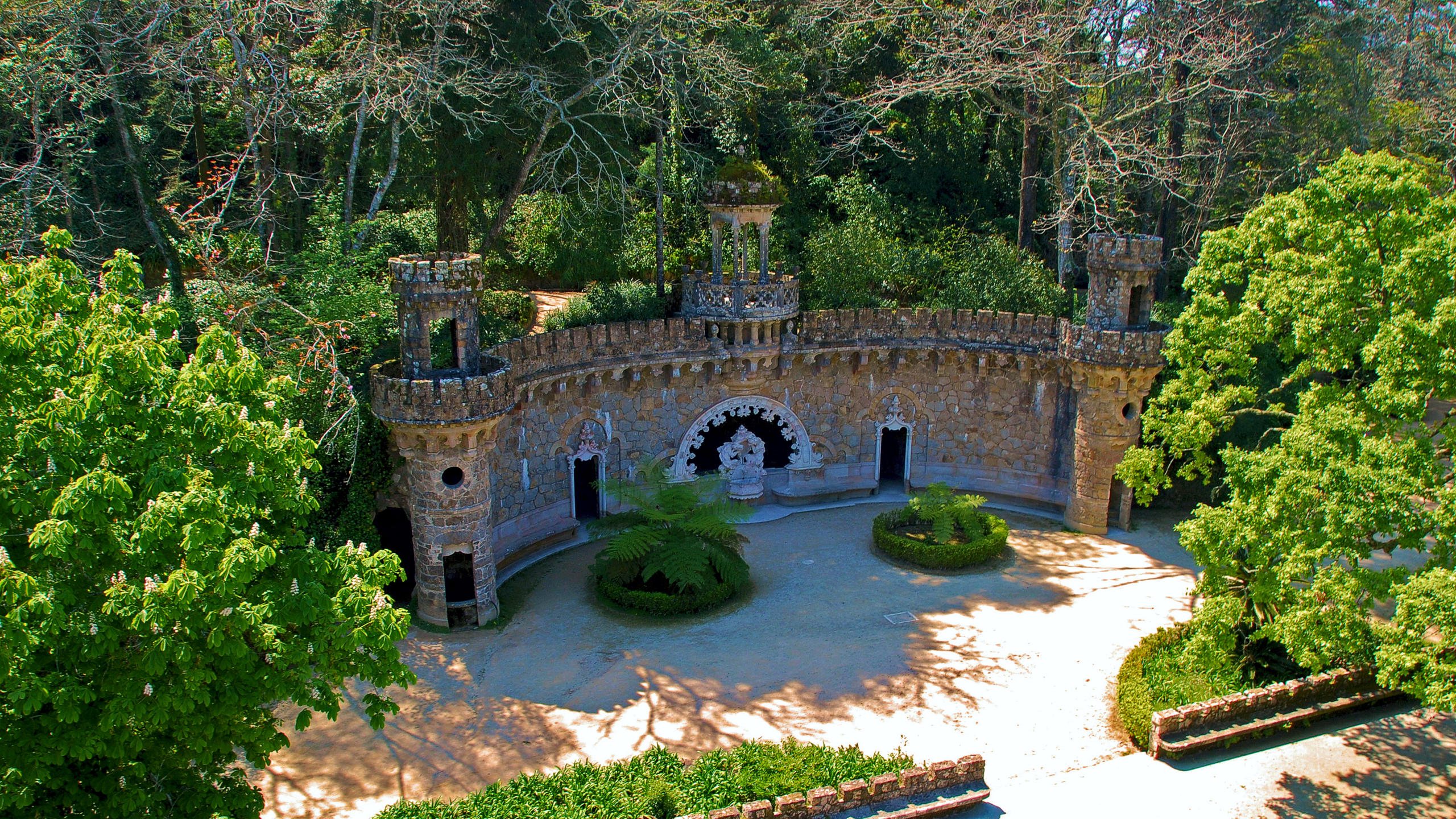 There are some beautiful properties to choose from for an overnight stay.  You can go wine tasting in this region, and, I am told that once the day-trippers leave, Sintra becomes a different place, and the sites stay open to allow the people staying there to enjoy them without the crowds.
This website offered a helpful three-day itinerary for Sintra:

If you find yourself in Portugal, make it a point to visit (and stay) in Sintra.  It is well-worth your time. Obrigado and Viagens Felizes!