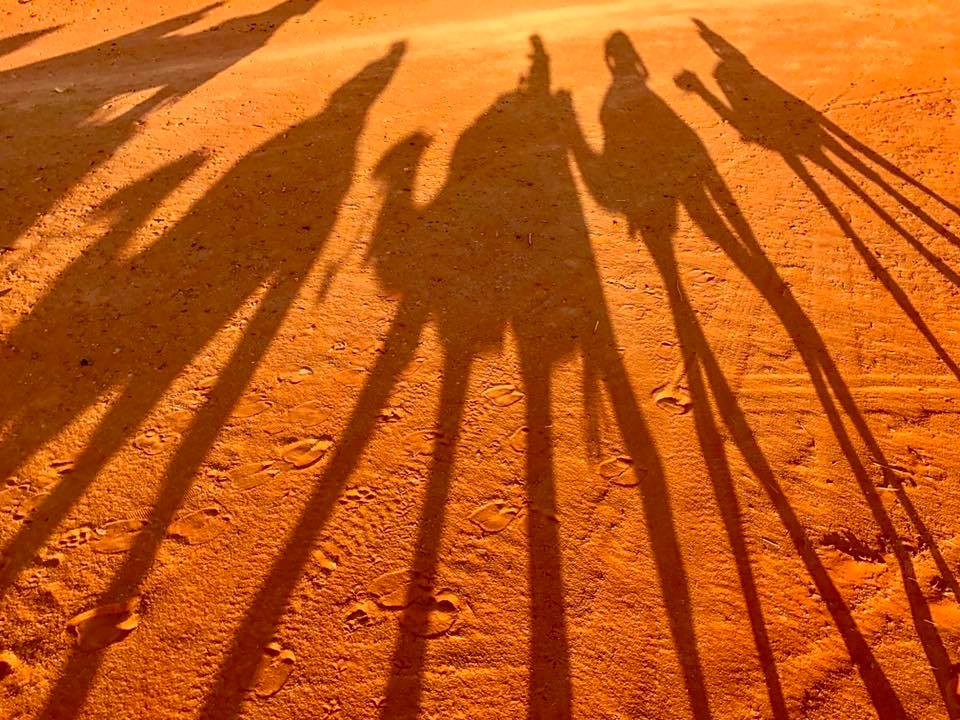 No visit to Jordan would be complete without a visit to Wadi Rum Desert. And, honestly, if ever you thought of glamping, the desert is the place to do it!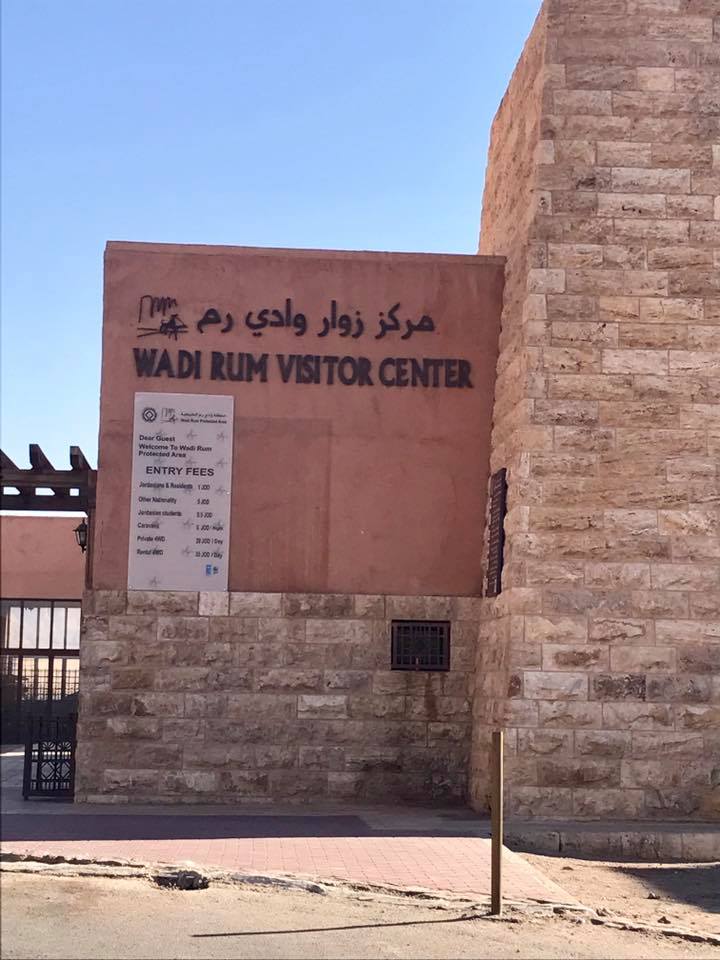 About an hour away from Petra lies a valley cut into the sandstone and granite rock.  It is the largest wadi in all of Jordan.  Wadi Rum lies on an ancient camel trading route to the Arabian Peninsula and Rum has been inhabited for over 2,500 years.  In fact, many Bedouins still live there today in traditional goat-hair tents.
Once inside, you make your way through the desert until you reach your camp. We chose SunCity Camp, which is located in the heart of Wadi Rum's majestic desert. The experience of living in the desert and living the simple Bedouin life is unmatched. But, that being said, one night in Wadi Rum is enough to enchant you. After all, it is the desert, and there is not that much to do.  But, if  you are looking for some quiet R&R time where you can walk barefoot and bury your toes in the warm sand, there is no better place.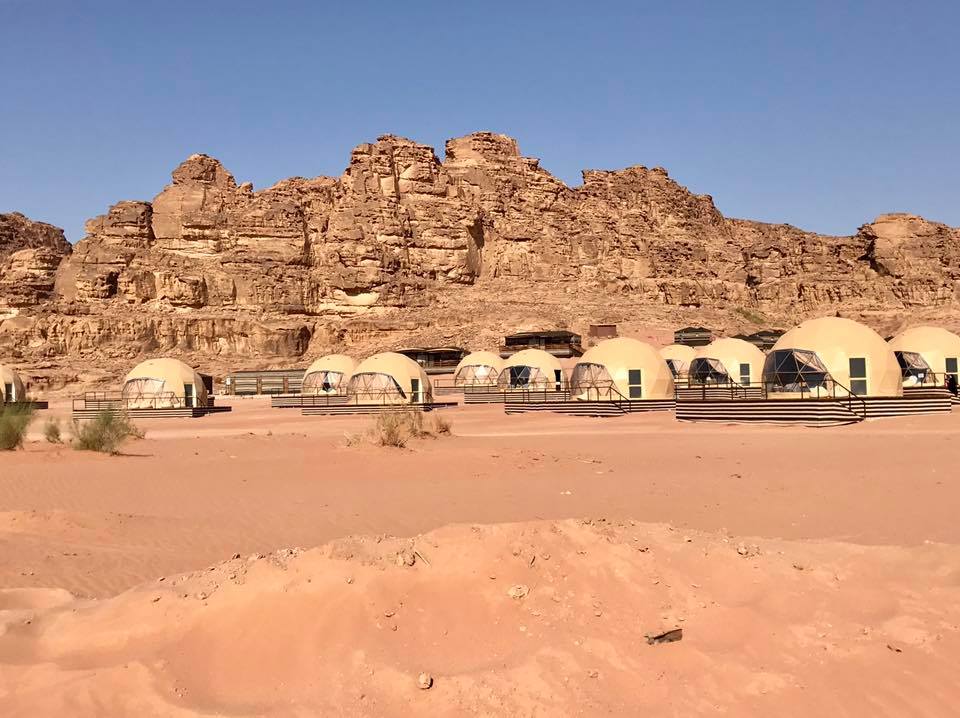 There are two types of accommodations available at SunCity. The first are basic black tents with no air conditioning. You can see them in the background of the photo above. These are the traditional Bedouin tents. Let's digest that for a moment. Black canvas tents. In a desert. With NO air conditioning. Um, no thanks.
Or, you can splurge a little and live the Martian experience in the fancy martian domes, which DO have air conditioning. There really is nothing to think about on this one. The domes are luxurious and comfortable, and the views are unbeatable. I mean, how many times in life are you going to sleep over in the desert?!? Might as well make it a memorable experience!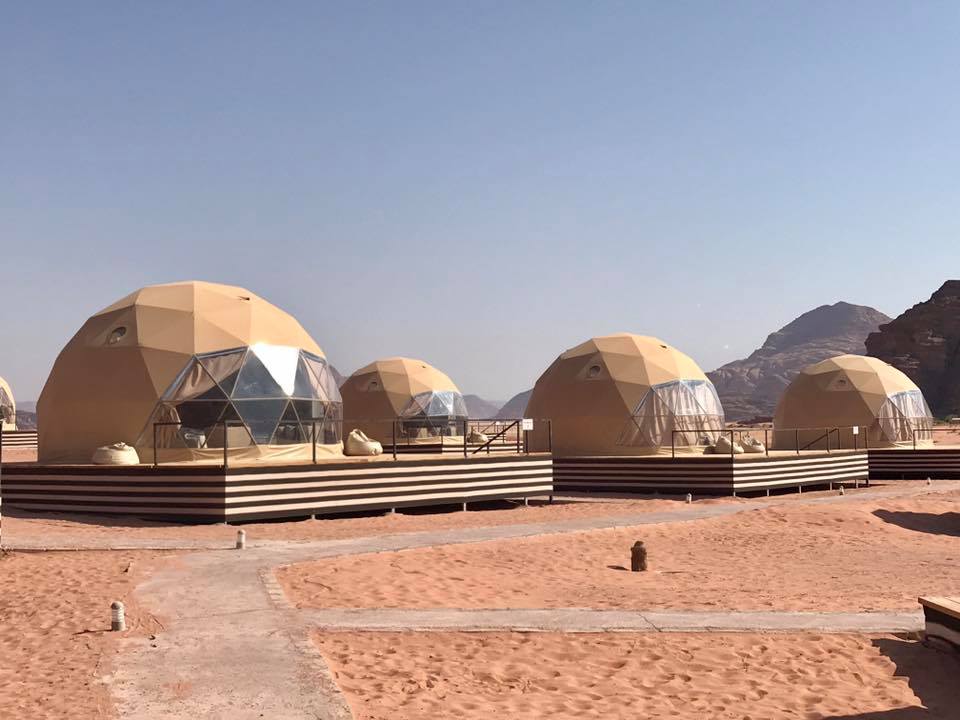 During the day, you can draw the shades to keep your dome cool.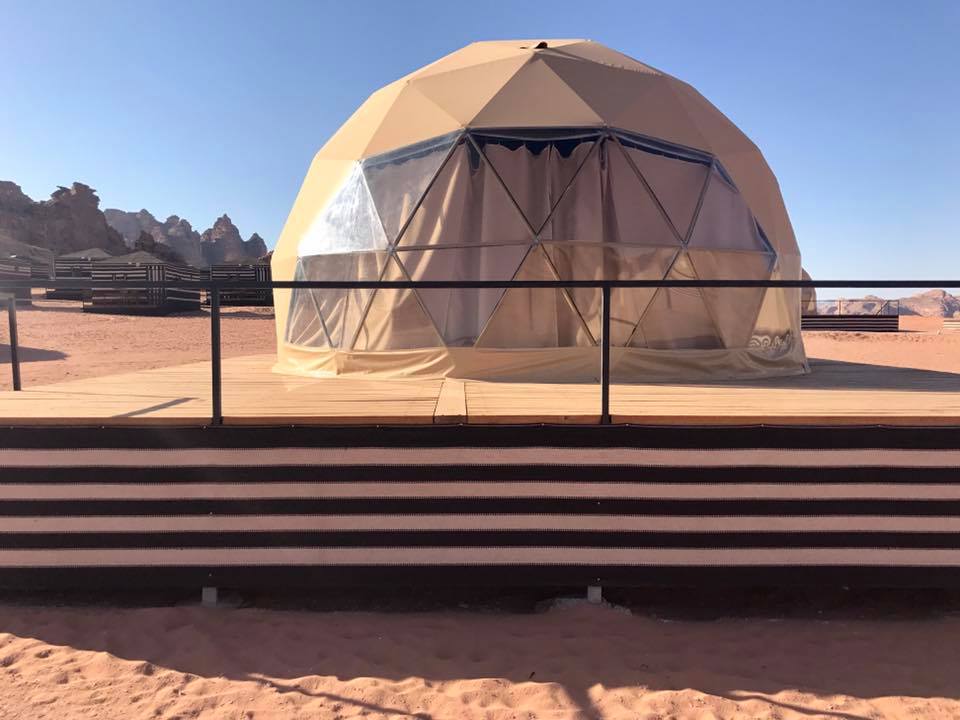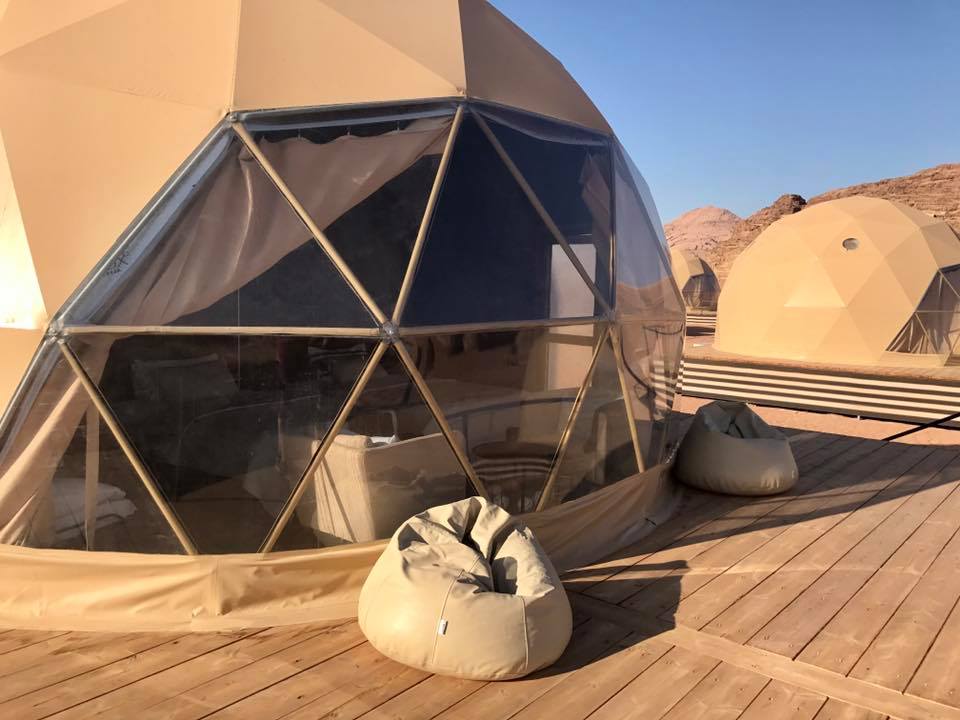 Inside, the rooms are nicely appointed with comfortable beds and linens.
The domes come with a pretty decent sized, western style bathroom with hot and cold water.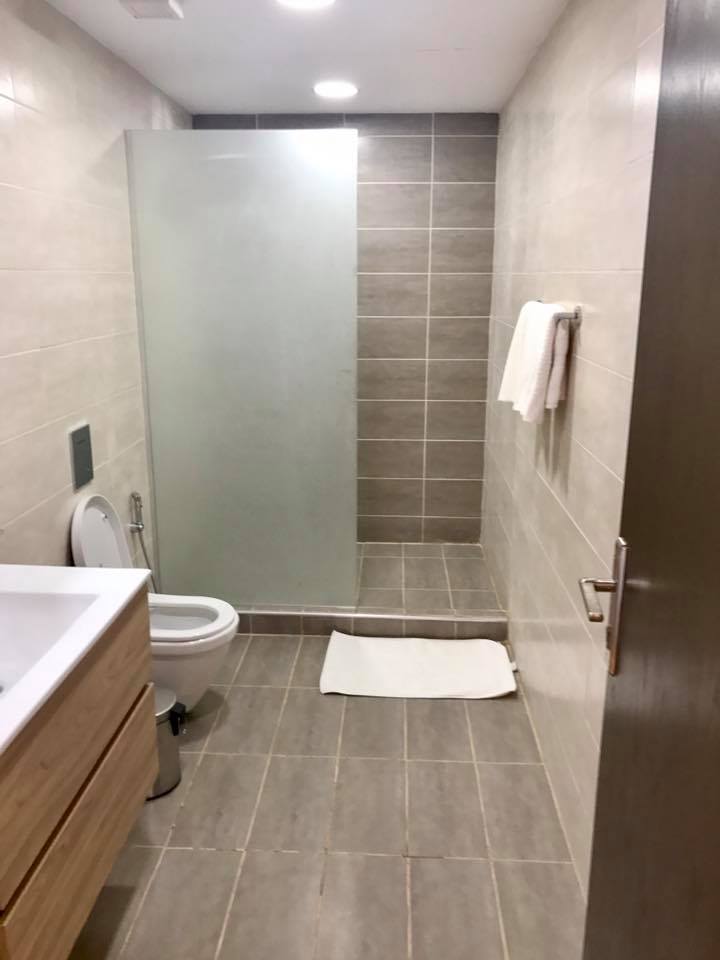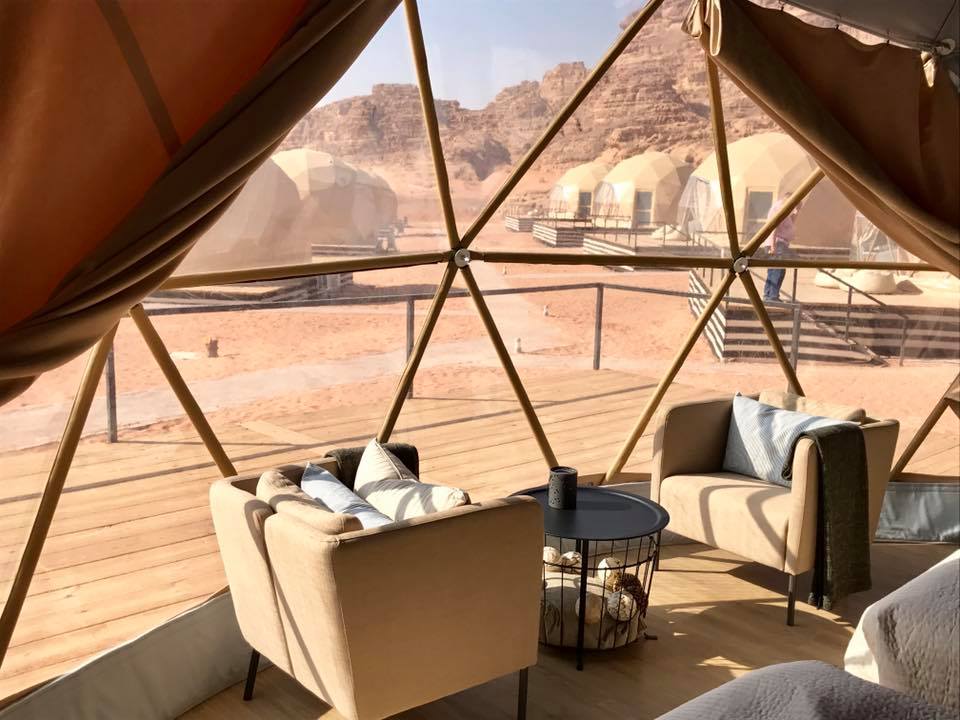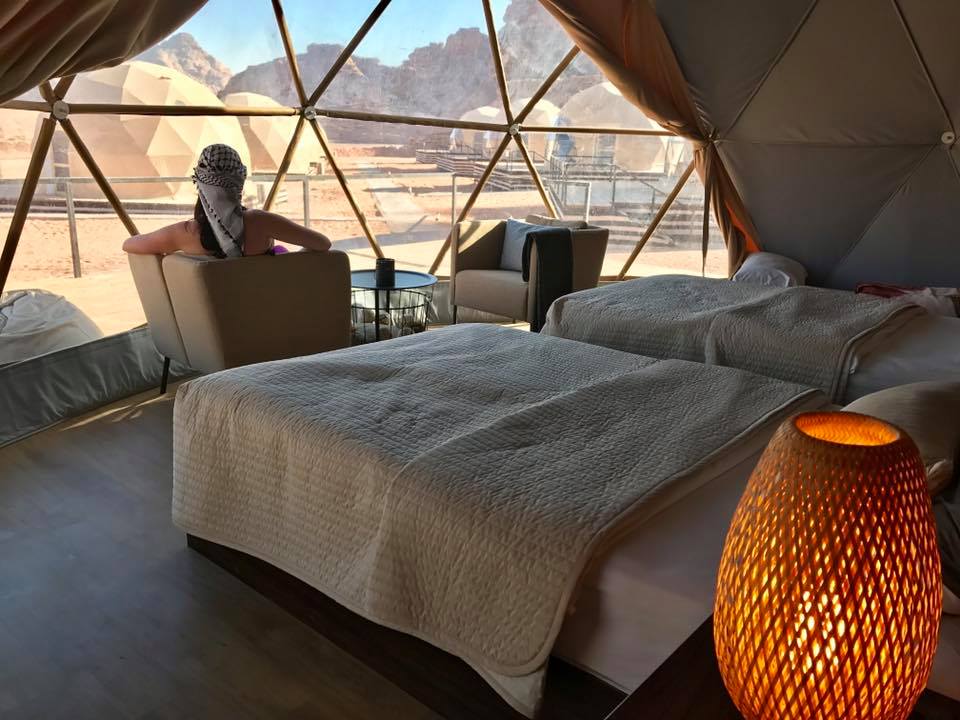 And the starry views at night are not too shabby either.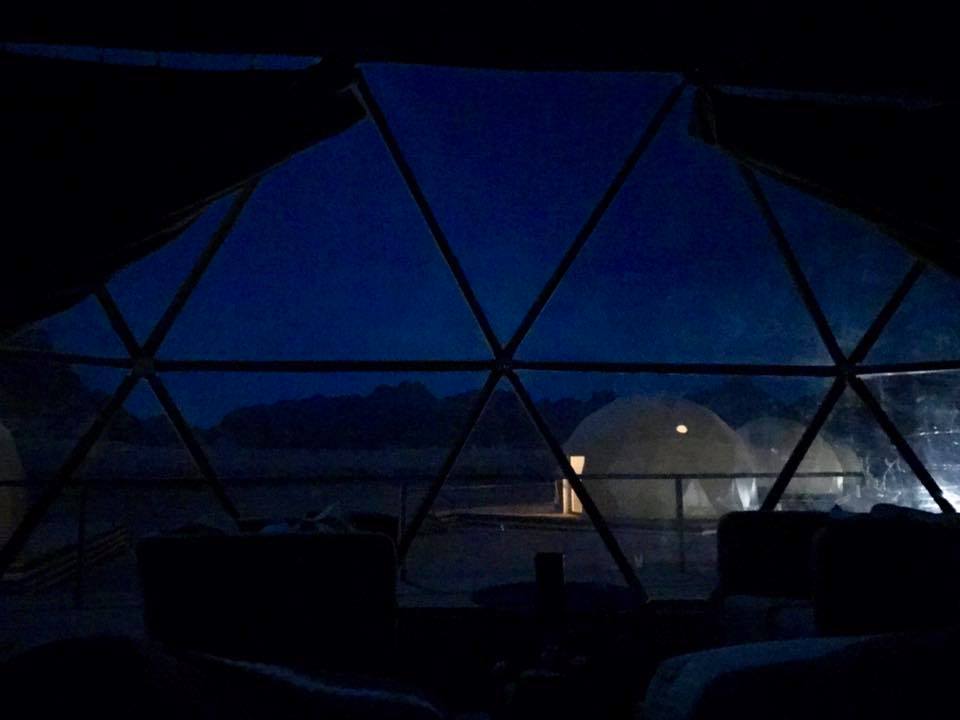 There is a common area where meals are served and with WI-Fi.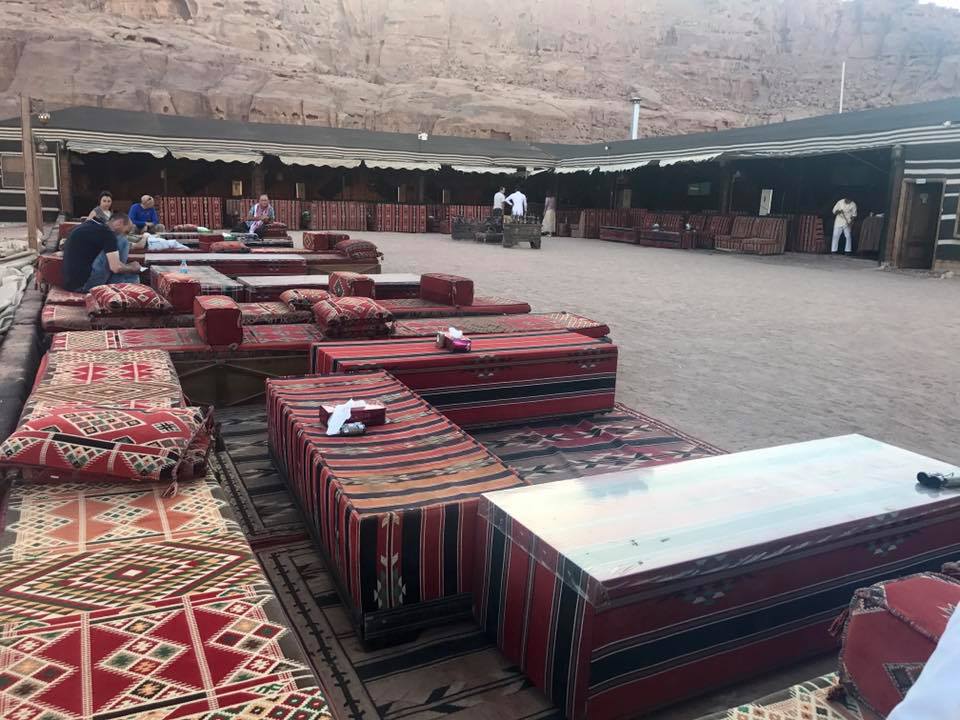 At night, they serve a delicious buffet style dinner.
And the after-dinner tea service comes with a show, singing, and dancing.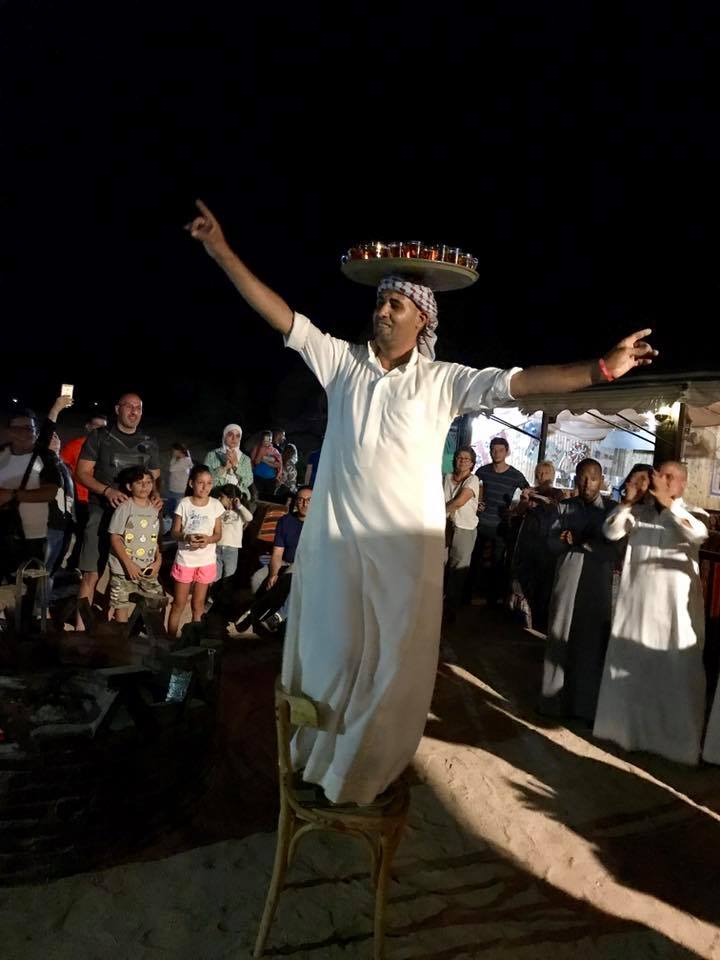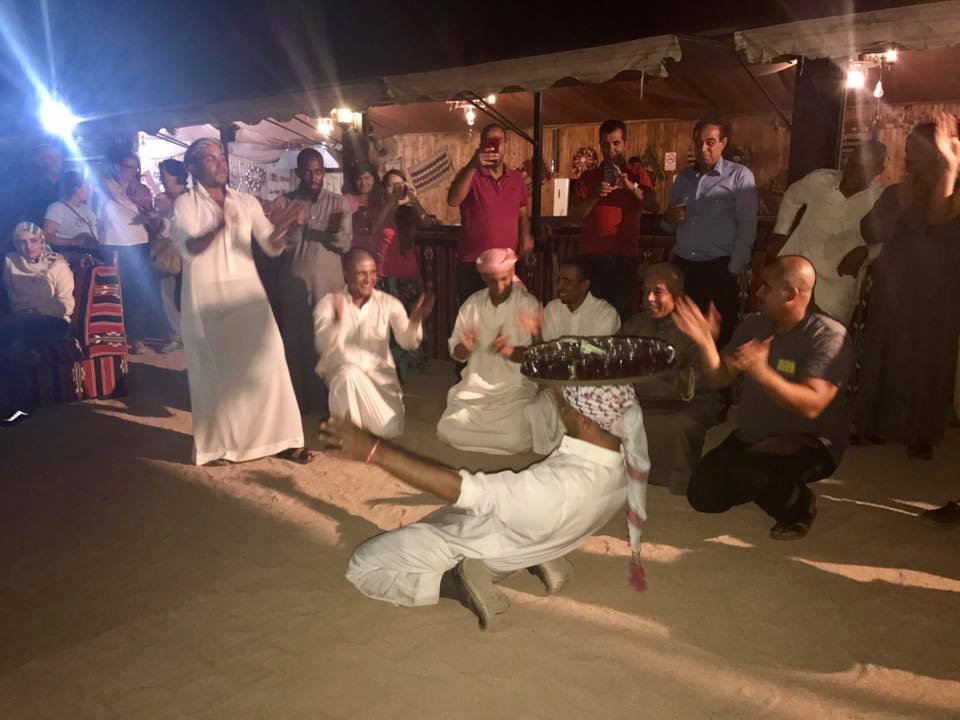 Also, every single person who works at this camp is delightful. They really went out of their way to make sure we were having an unforgettable experience. And, that started as soon as we arrived.
After whisking away our luggage, we were met by our driver who would be taking us out into the desert to enjoy the views and watch the sunset.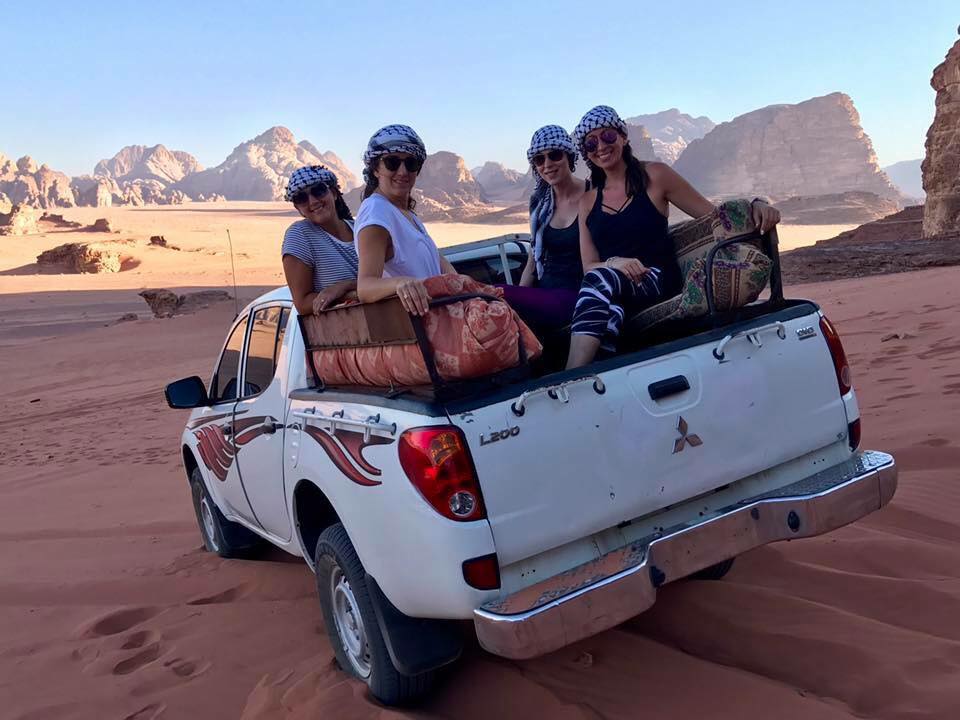 The landscape is really otherworldly with warm pink sands, red rocks, and miles and miles of solitude and silence, except for the occasional camel herd that you encounter.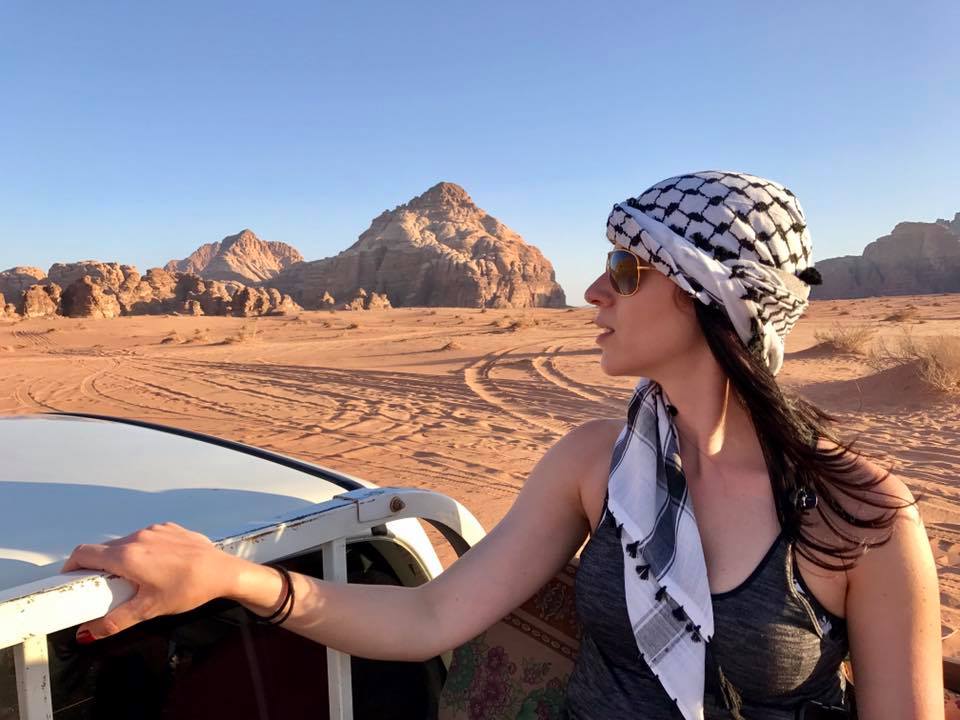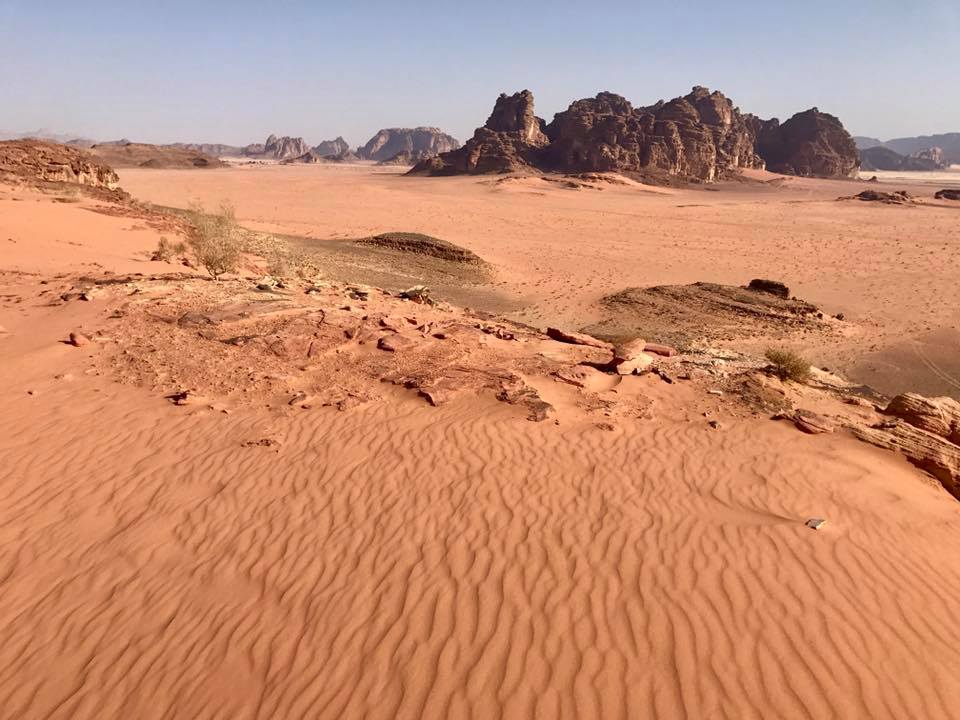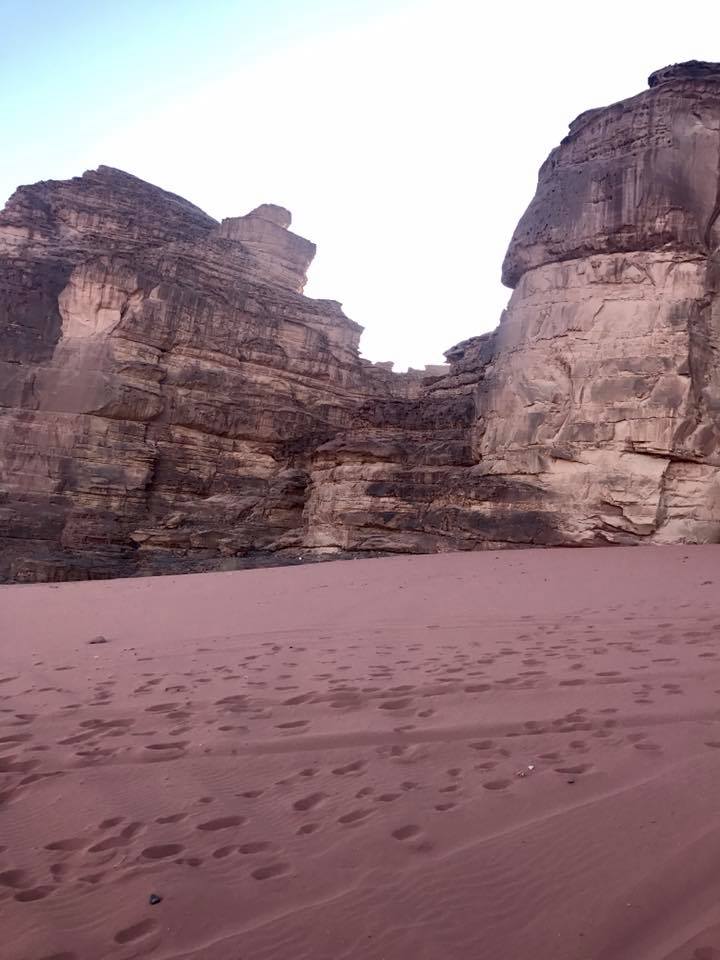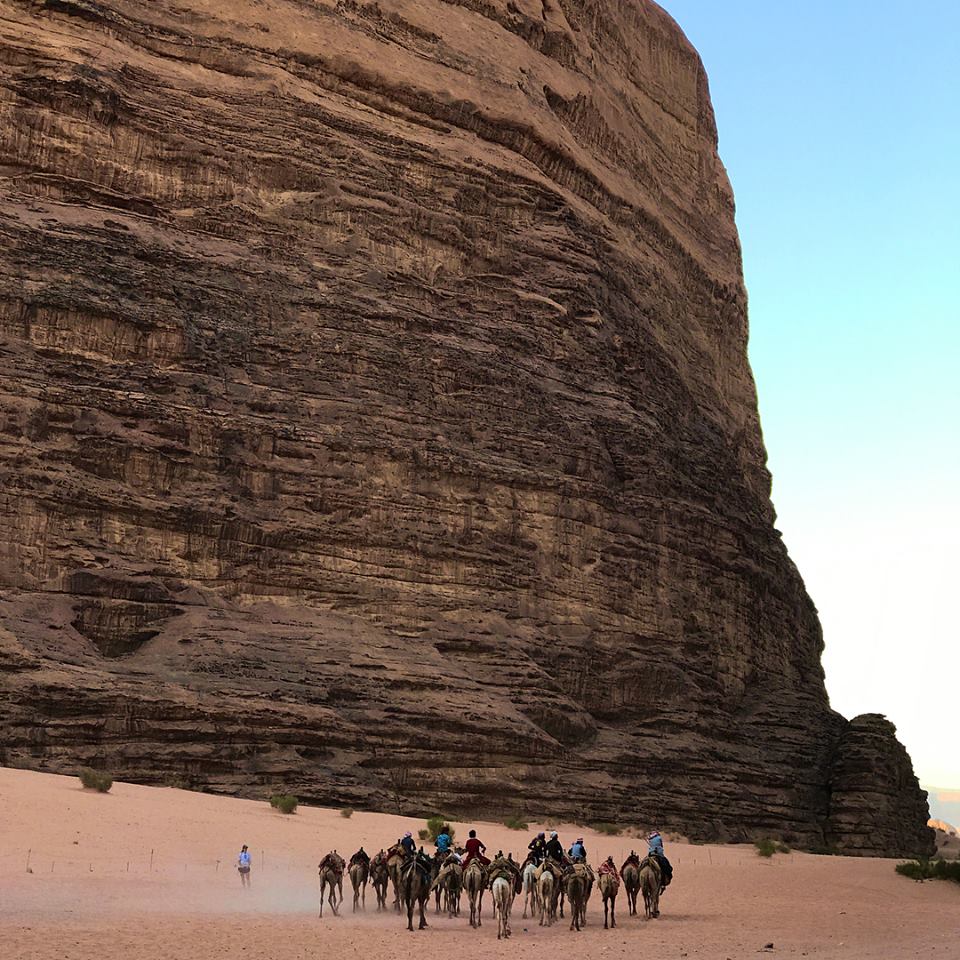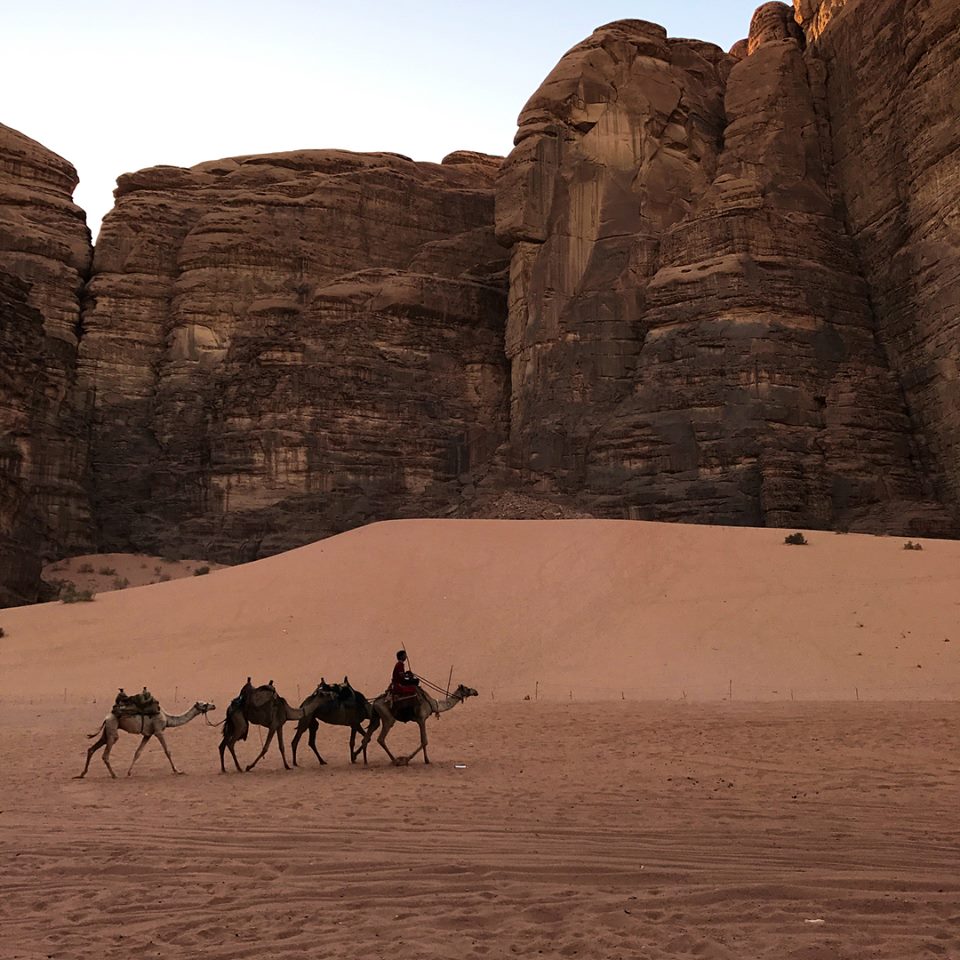 Because it is so unique and scenic, Wadi Rum has been the back drop of several movies, including Lawrence of Arabia, Transformers: Revenge of the Fallen, The Martian, and Rogue One: A Star Wars Story. The landscape and views are truly spectacular.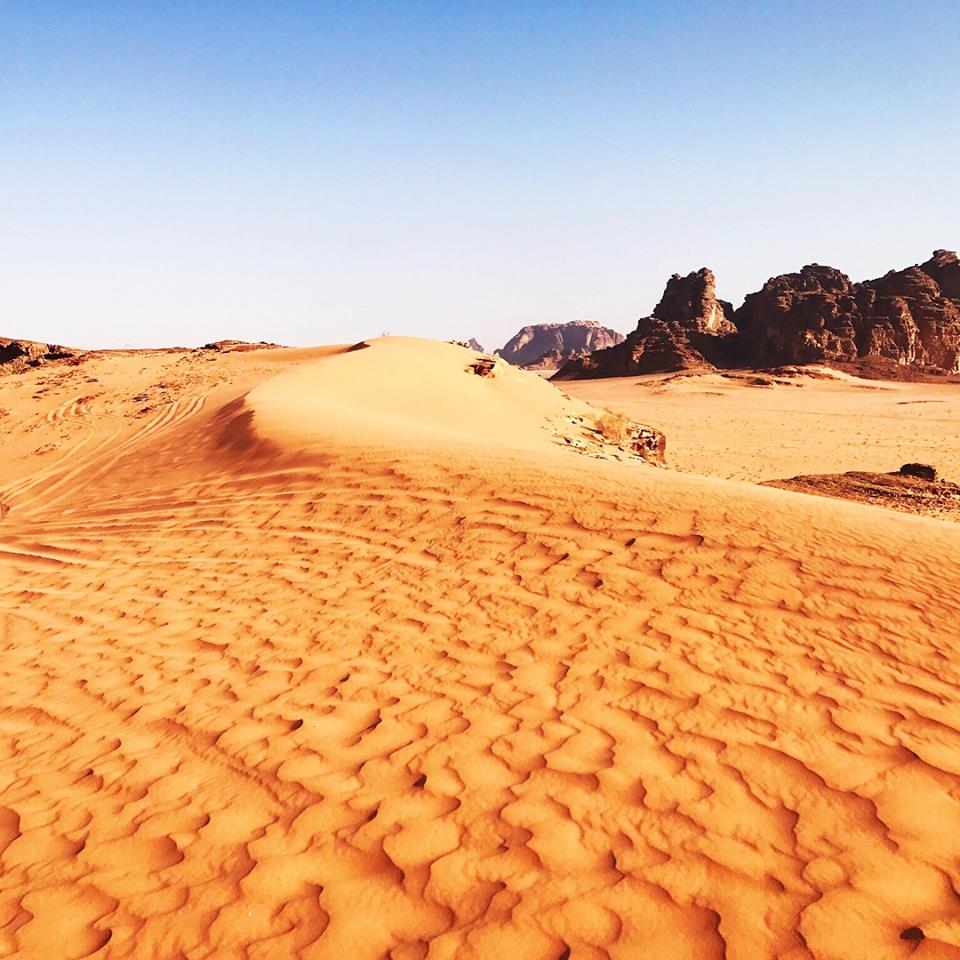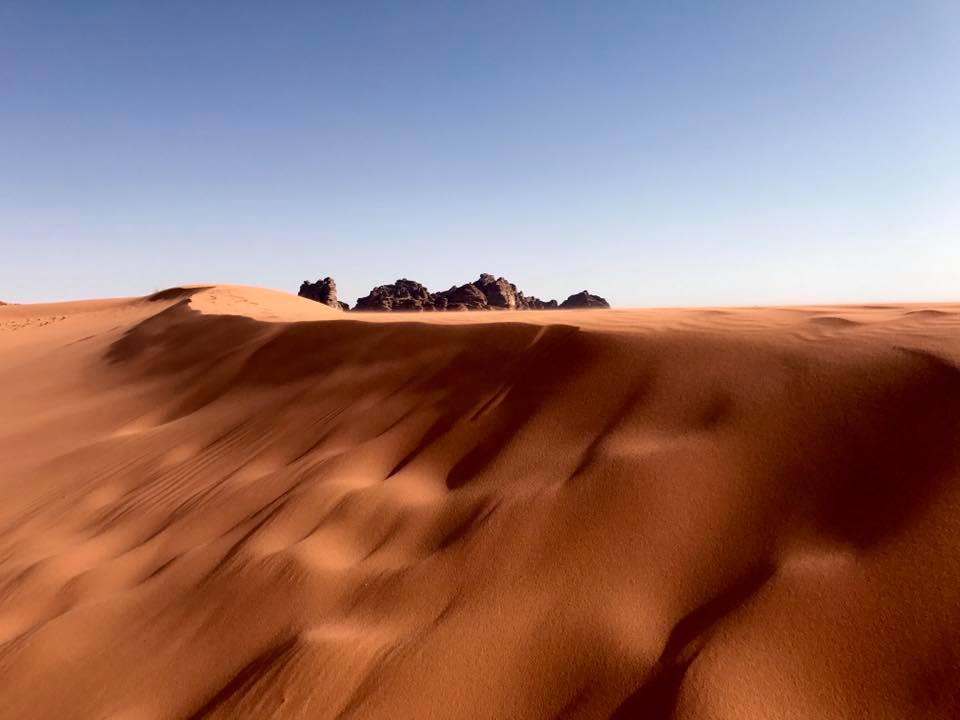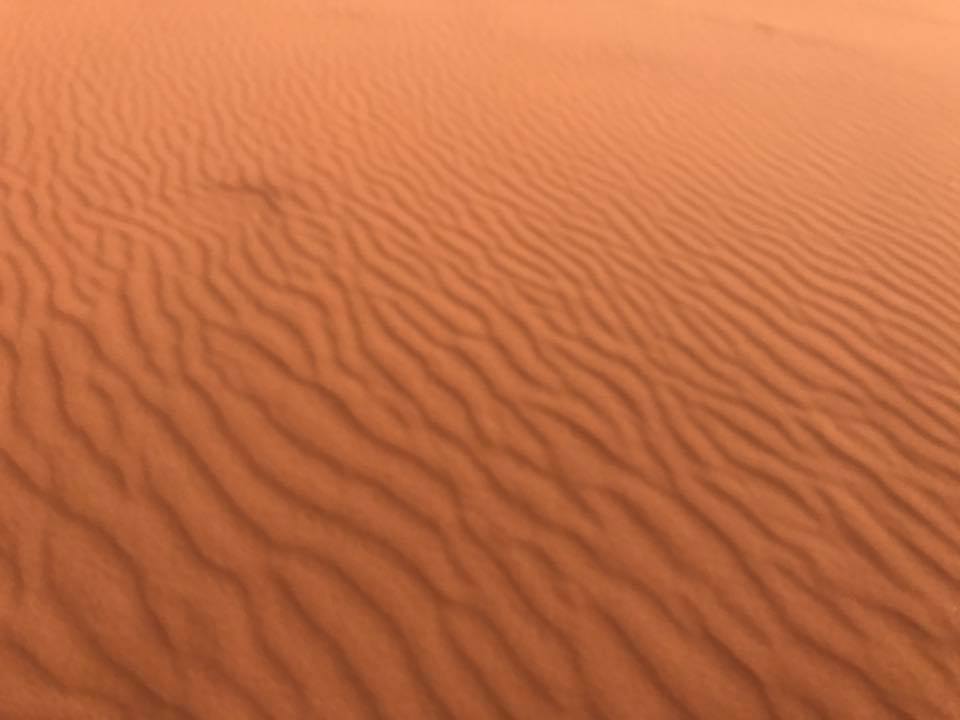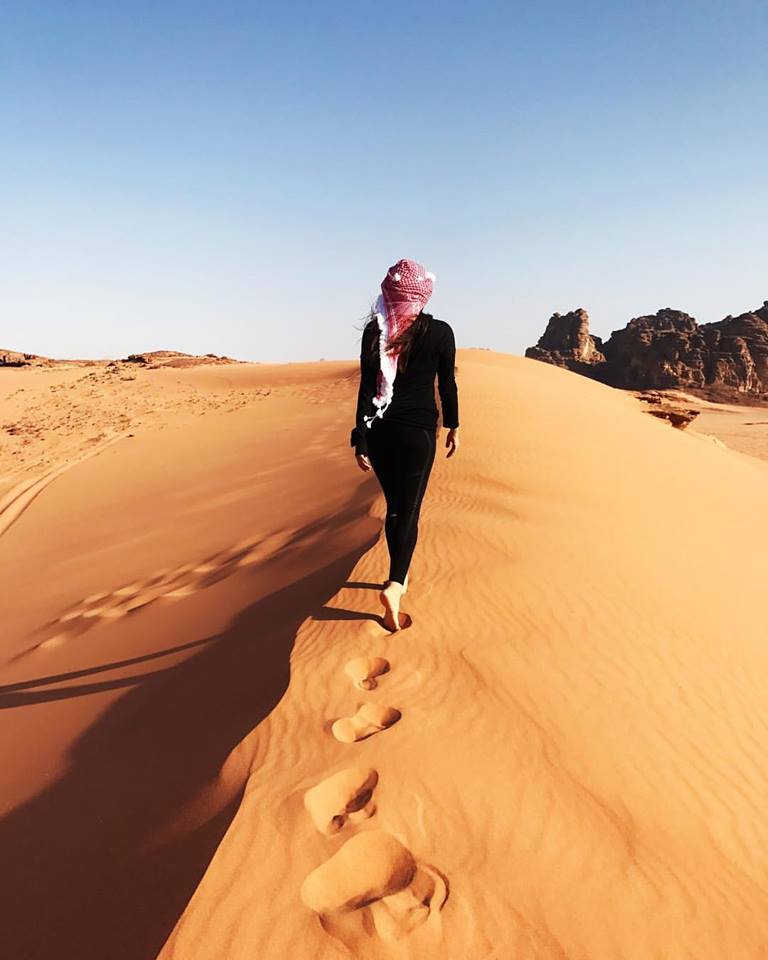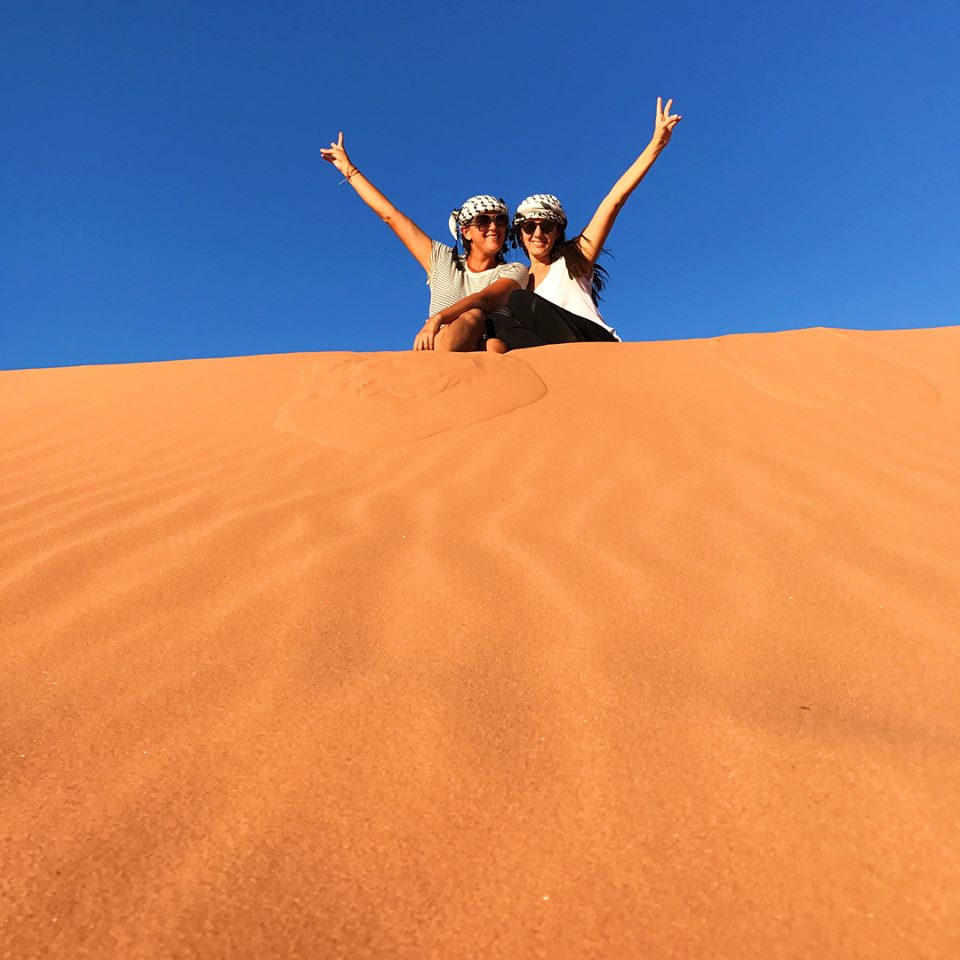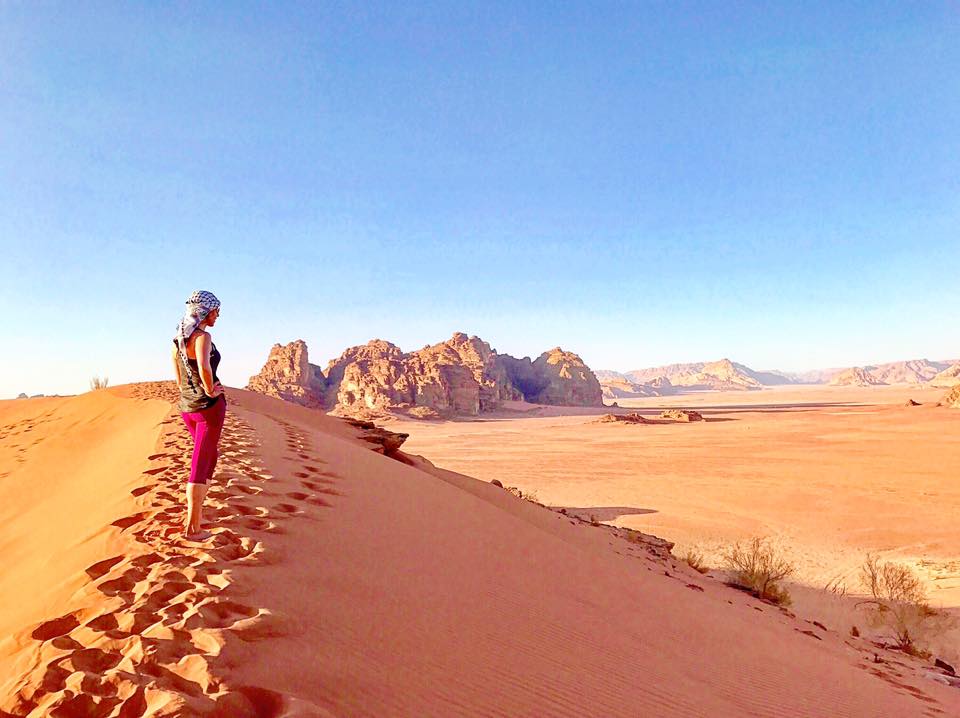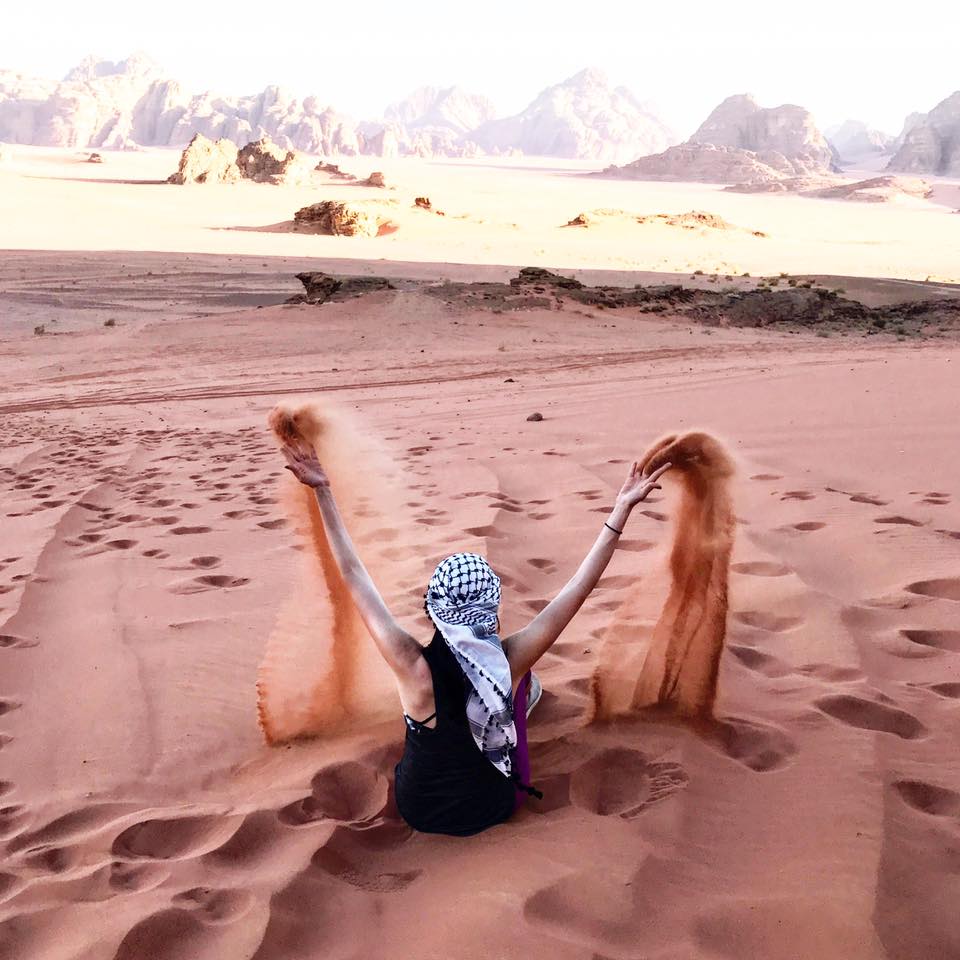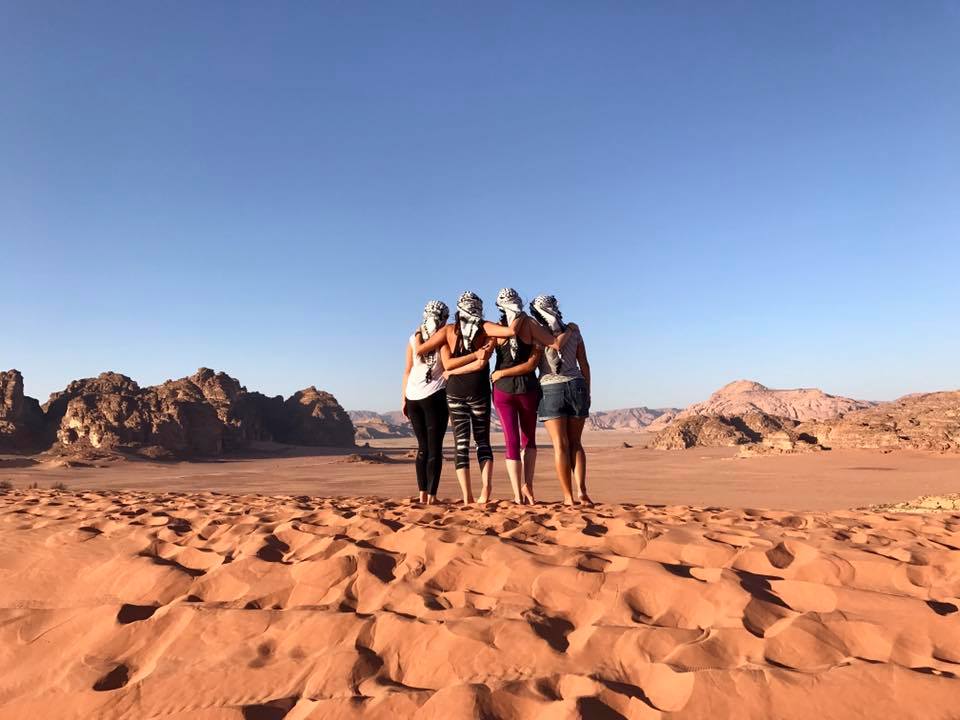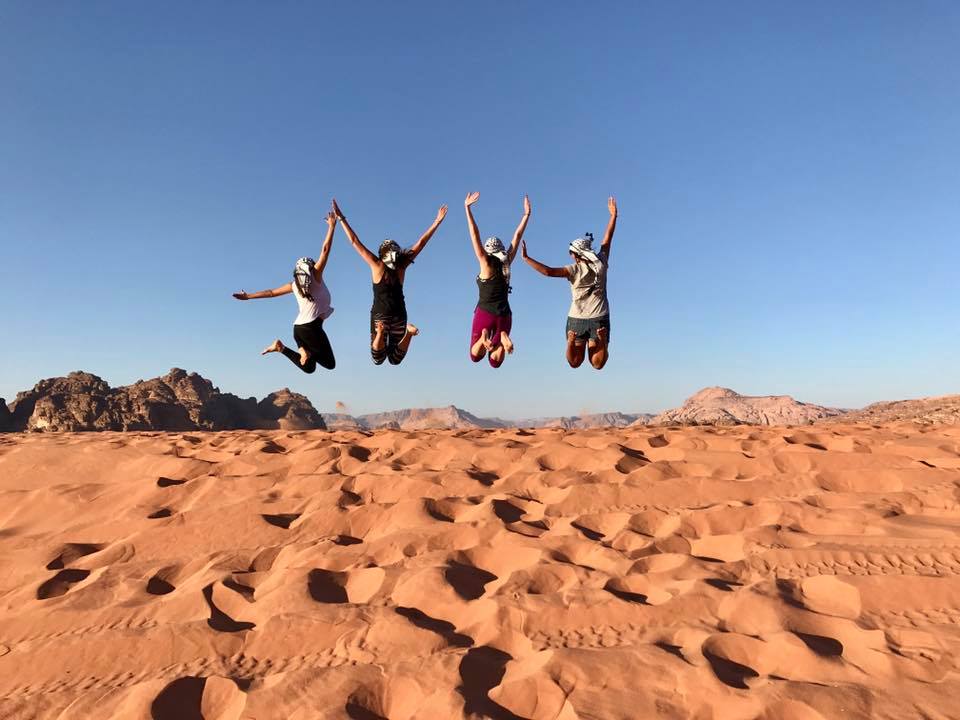 Wadi Rum has been inhabited by many human cultures since prehistoric times, with many cultures–including the Nabateans–leaving their mark in the form of rock paintings, graffiti, and temples.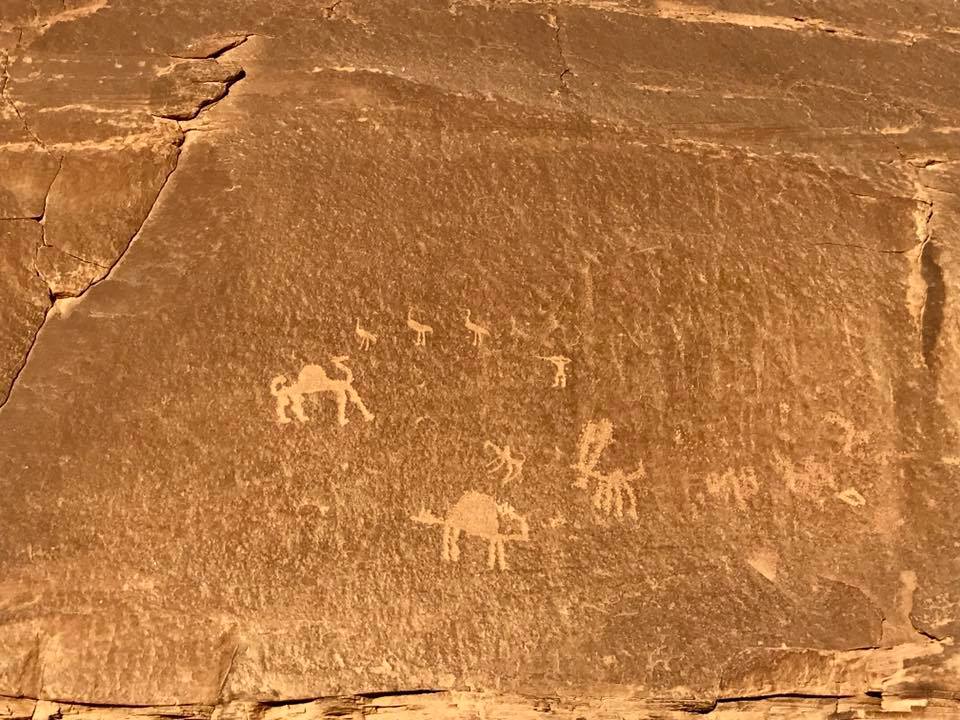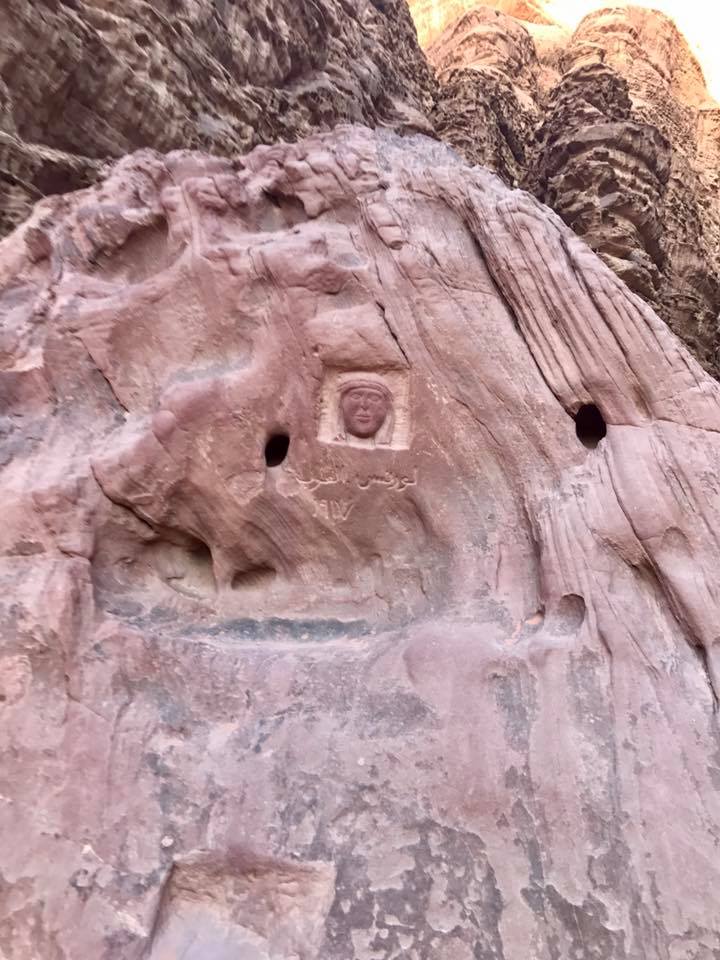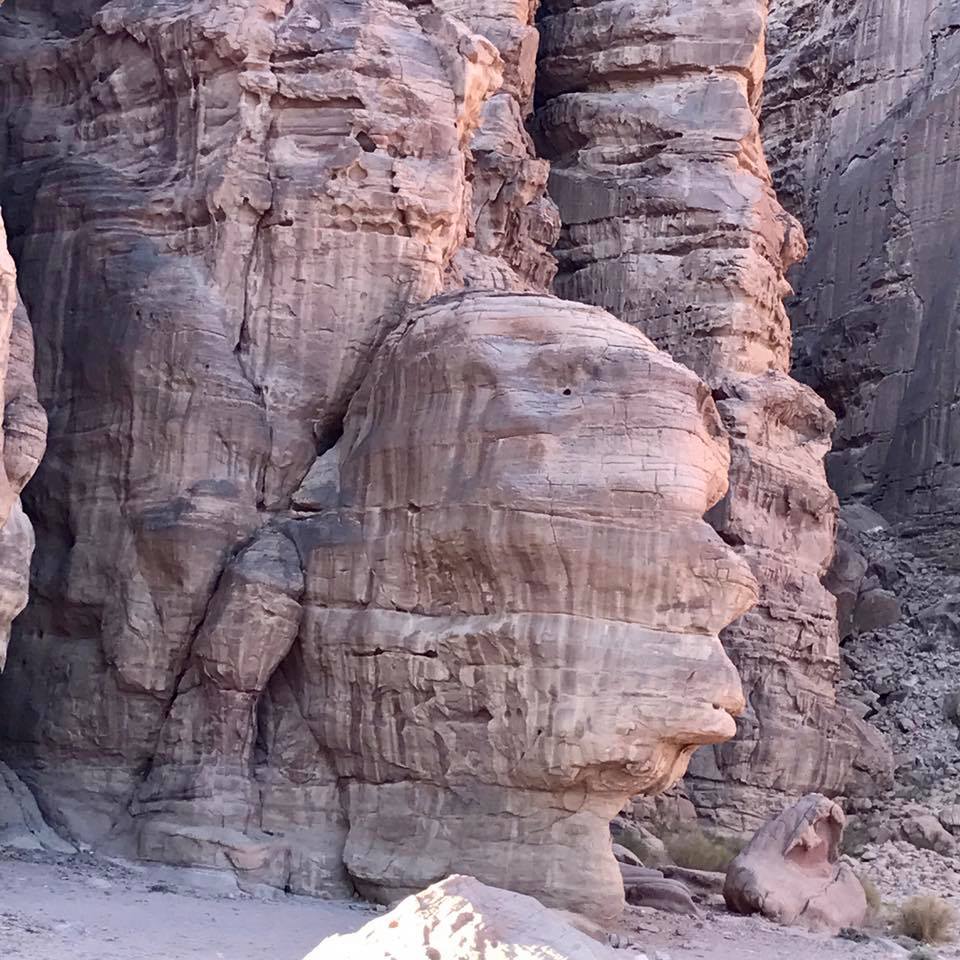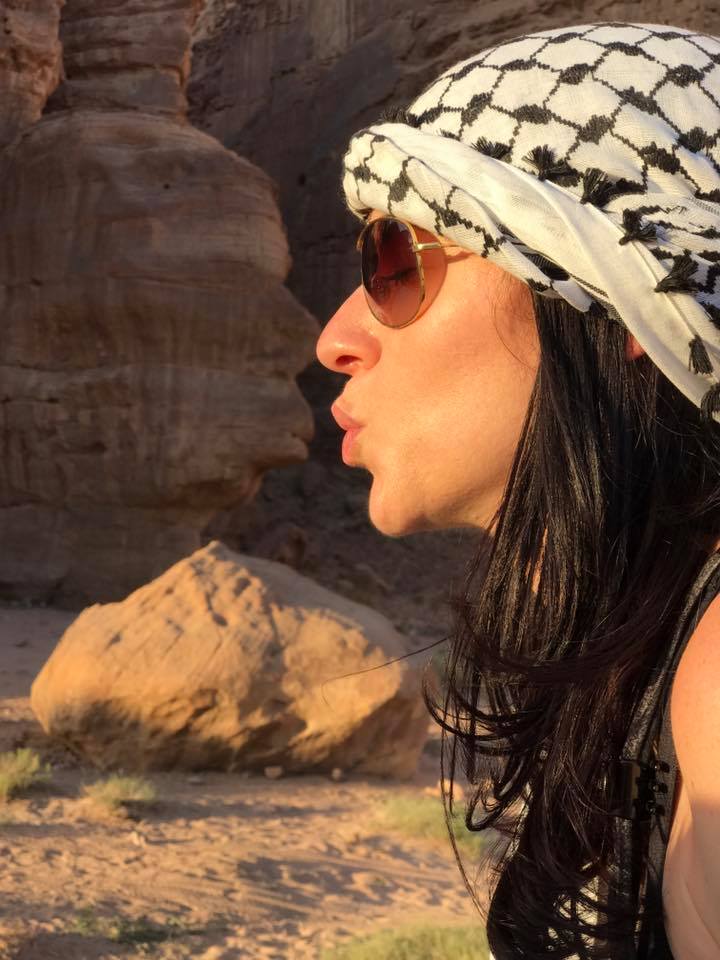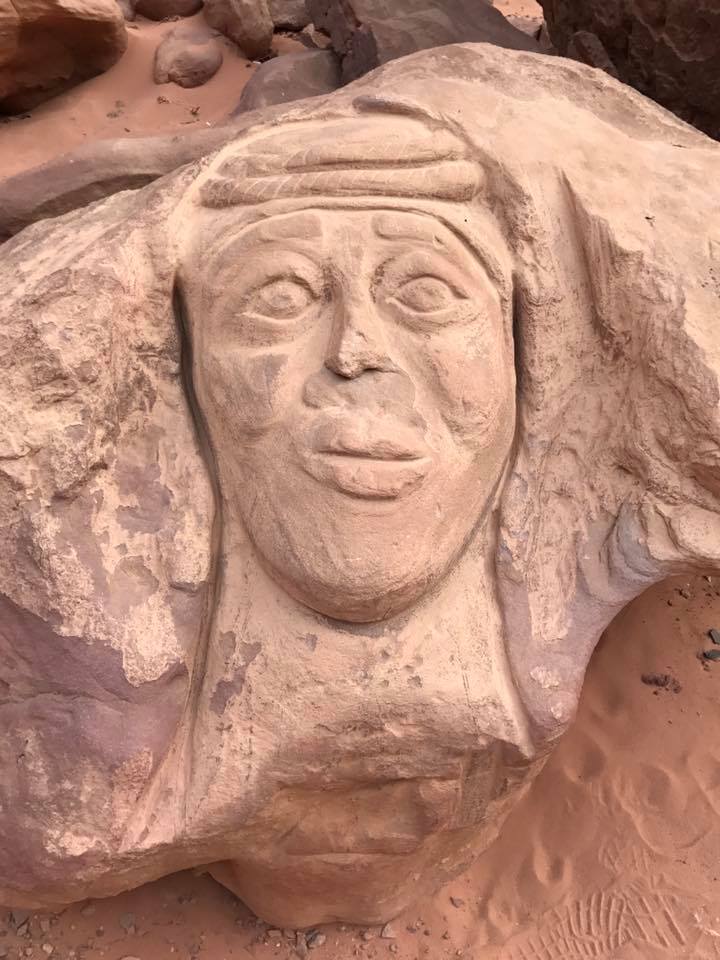 After playing in the sand for a few hours, our driver took us to a spot where we kicked off our shoes and sat in the warm sand as he prepared a sweet, warm tea for us to enjoy while we watched the sunset.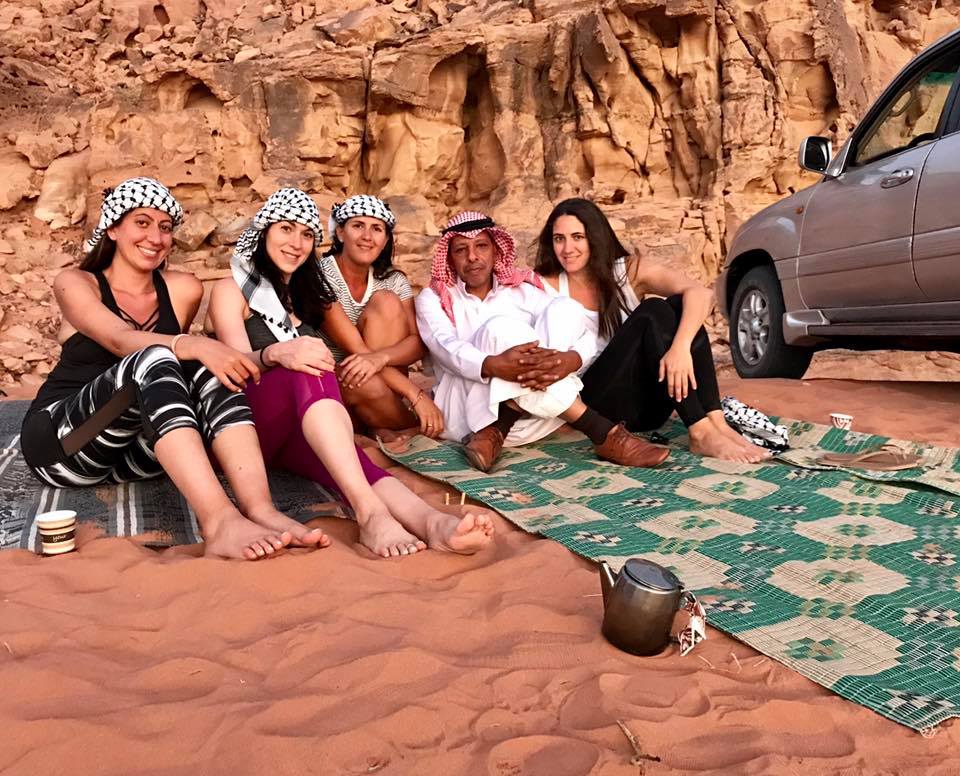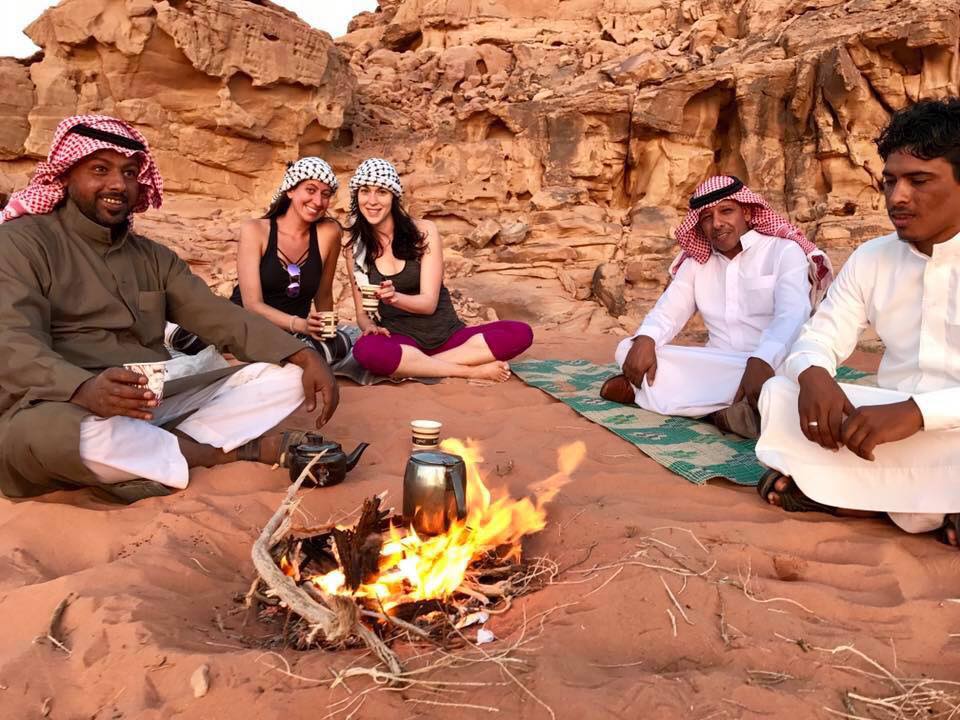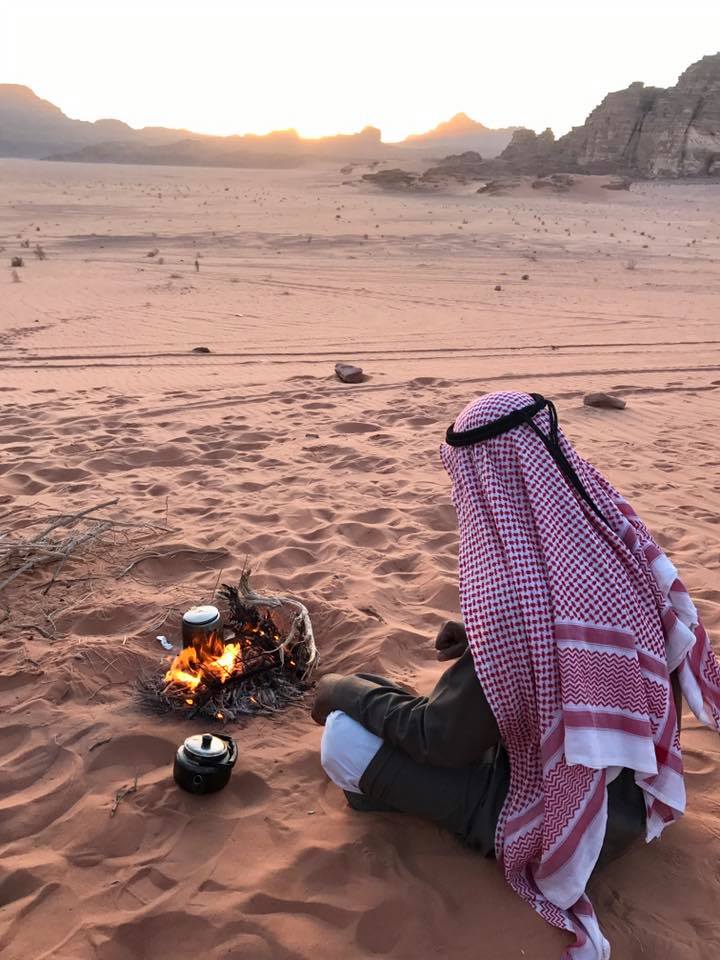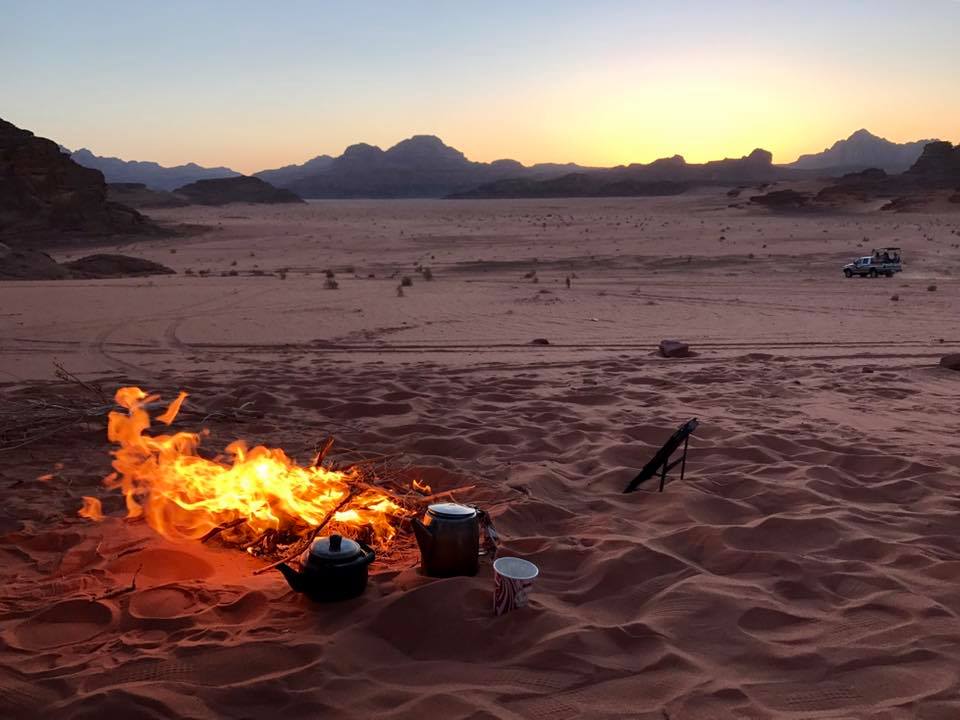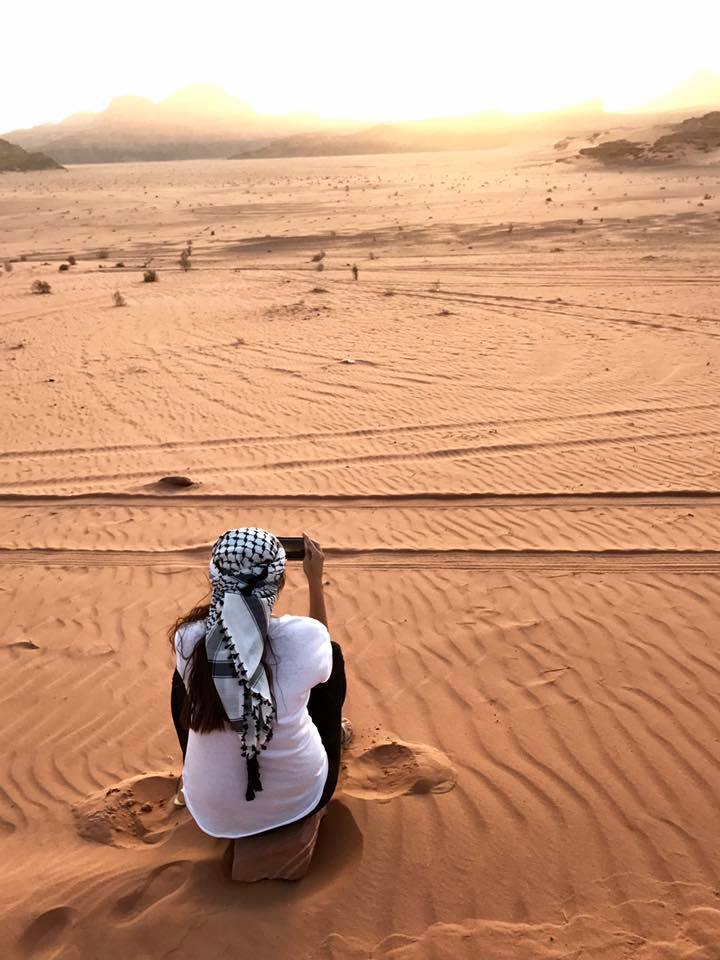 The next morning, we were up way before the sun was to rise so that we could meet our guide and our camels.  On the agenda was a sunrise camel ride through the desert and some play time with our camels.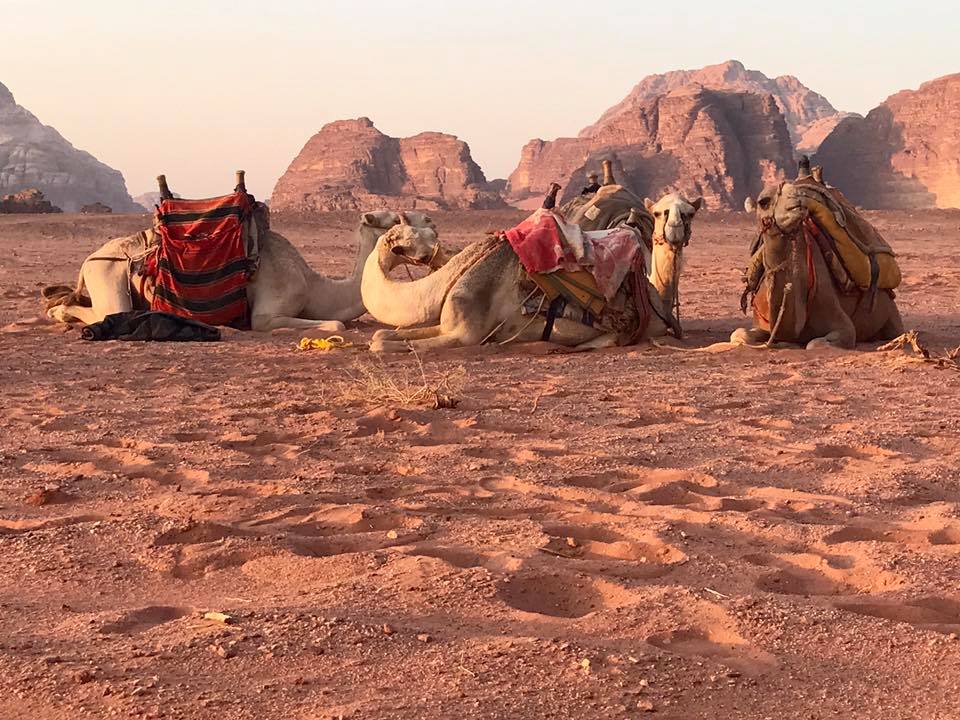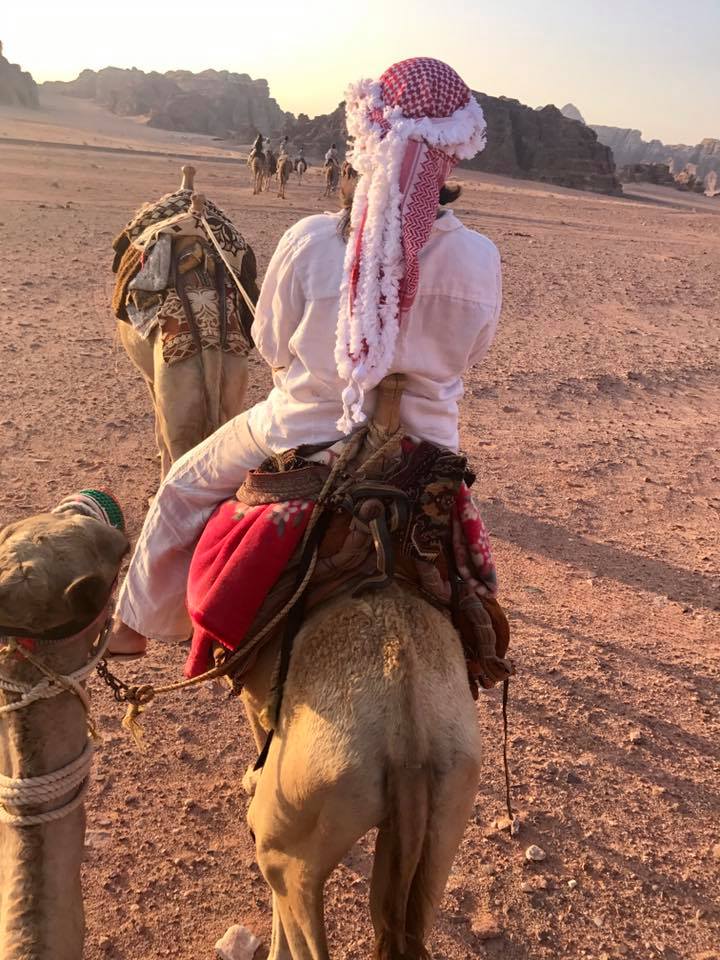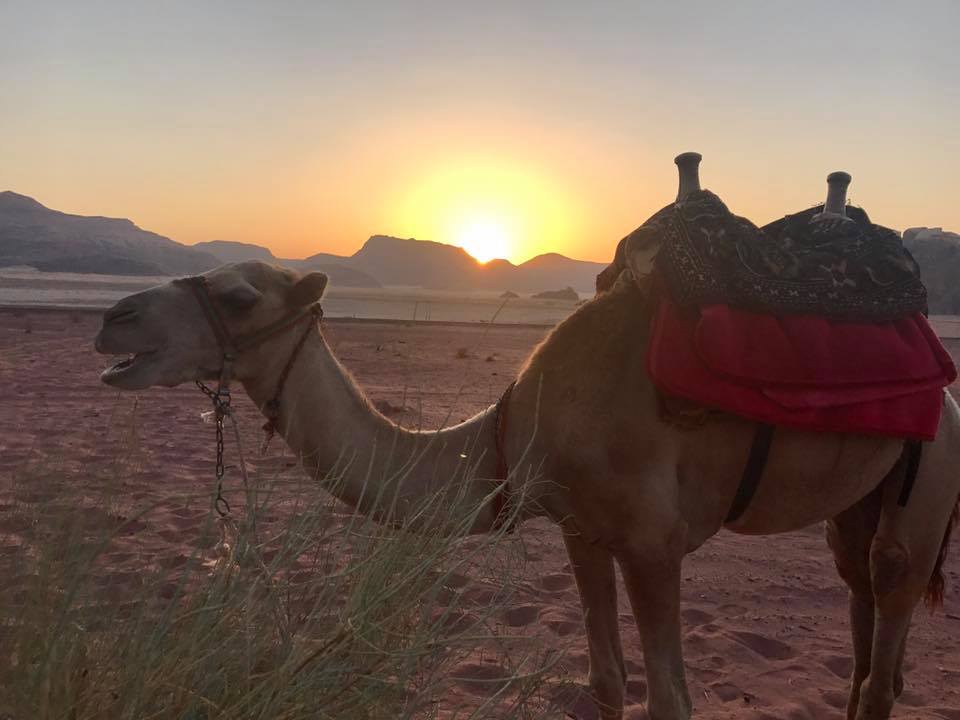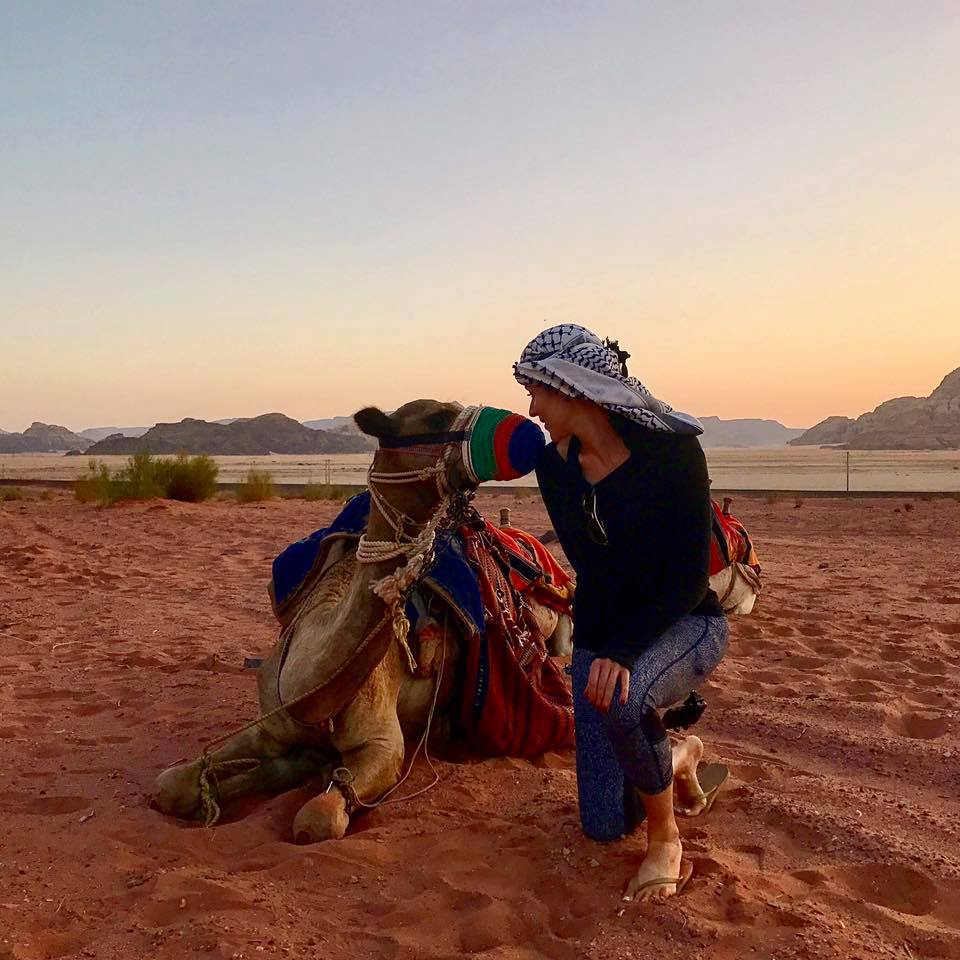 Those lashes tho…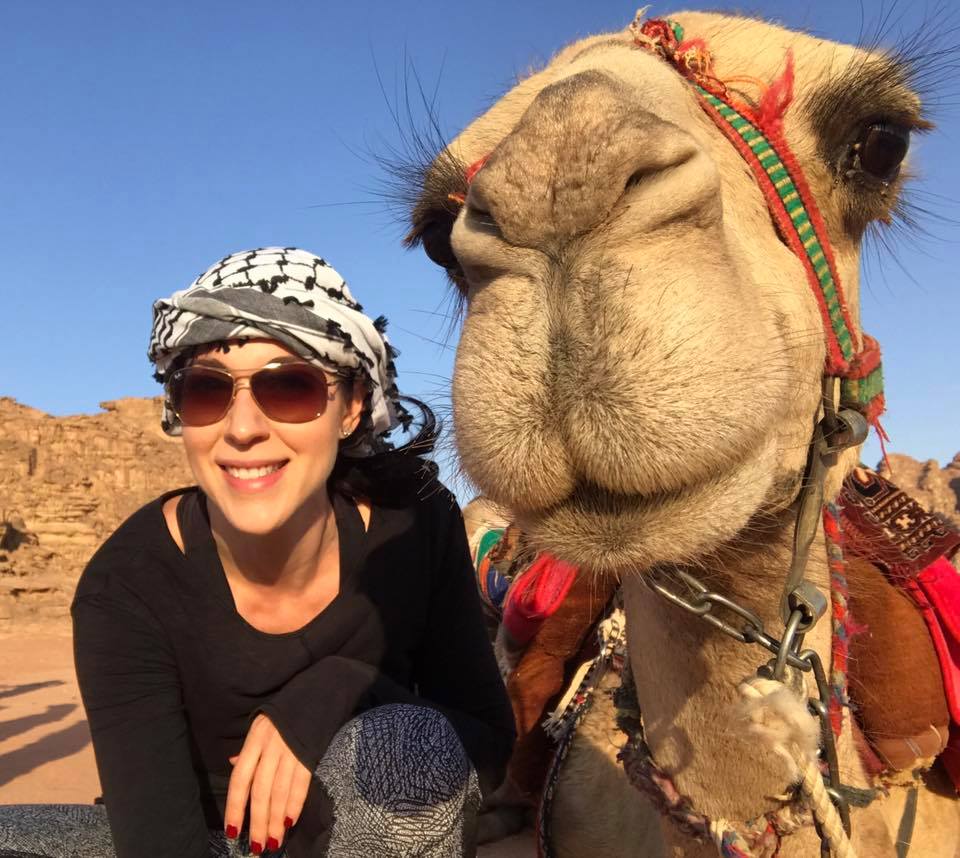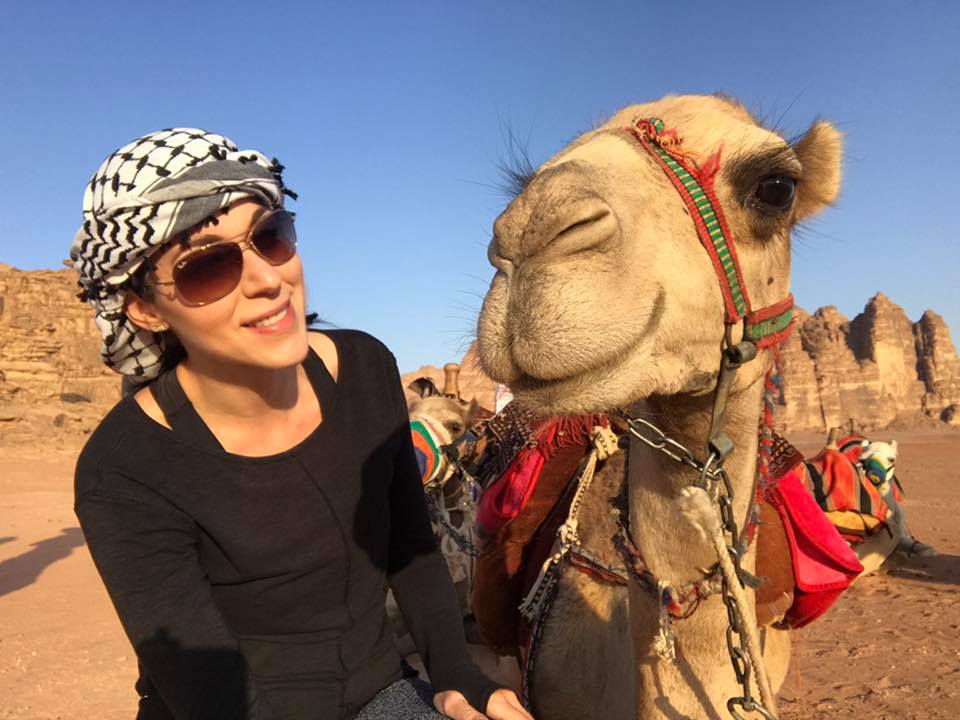 Nothing beats a camel kiss.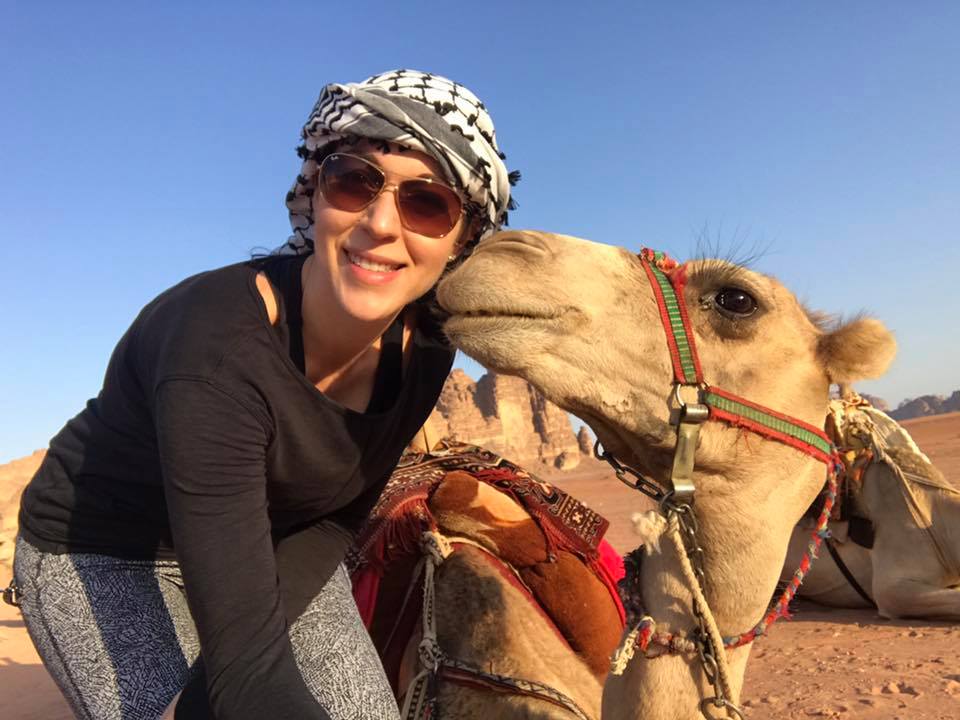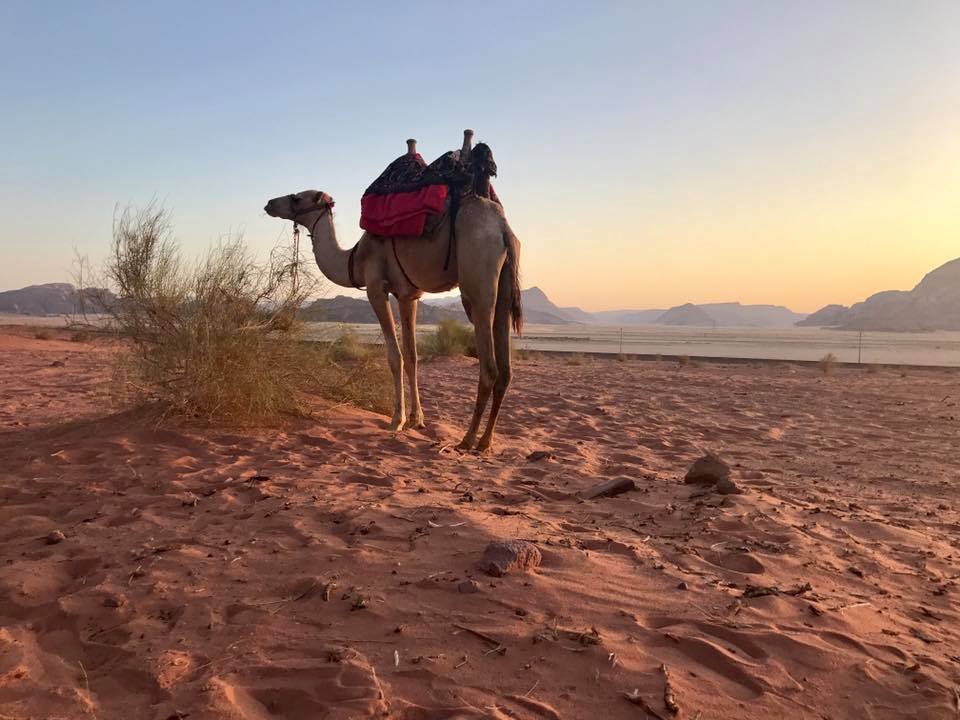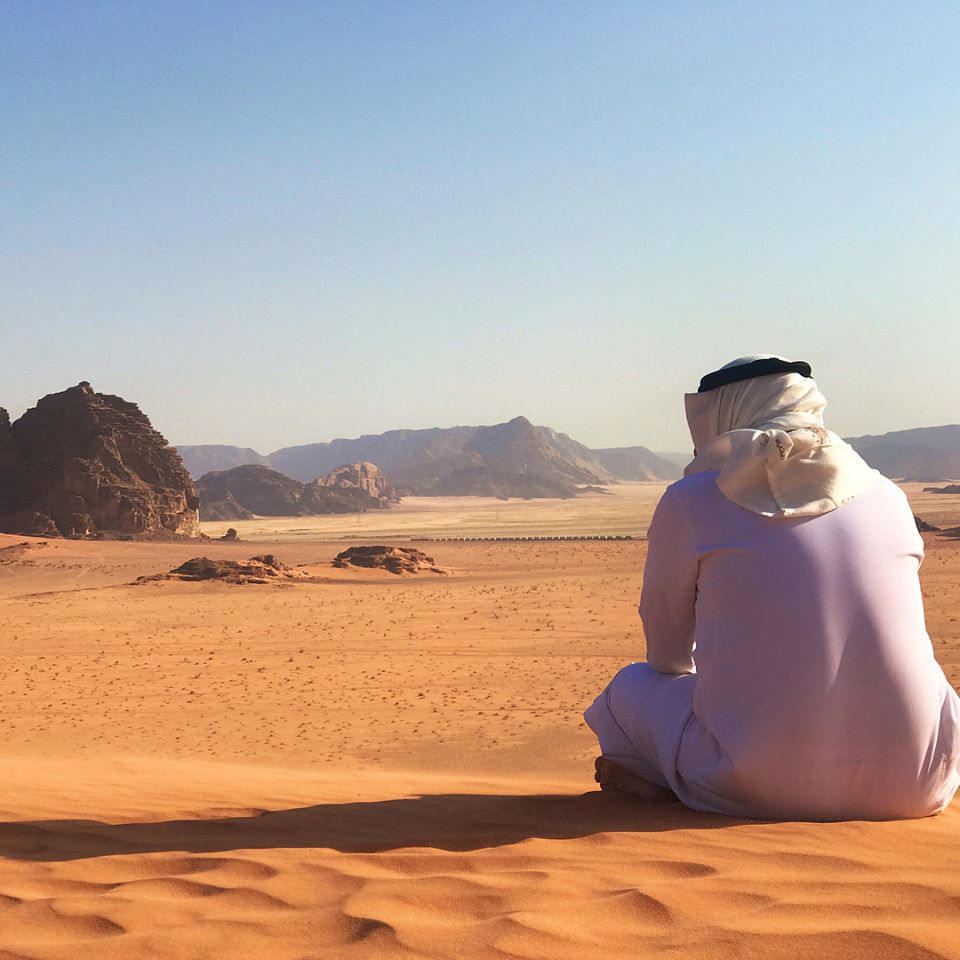 We came back to our camp to eat a hearty breakfast before we set off to our next stop, the Dead Sea.  While it was a short little visit to the desert, it was so memorable. It is moments like these that remind me why I fell so in love with travel and with this amazing little planet we call home.